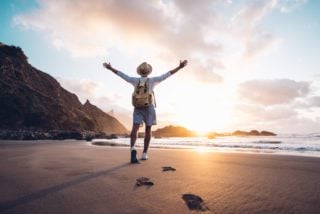 The Best Places for Americans Living Abroad
Many factors go into deciding where you want to live abroad. Cost of living, quality of life, safety, culture, nature, lifestyle and education are all critical considerations. There are nearly too many factors to count! So much depends on what you want out of your life in a new country. With that in mind, here are the ten best places for Americans to live abroad. They were assessed based on their cost of living, healthcare quality, safety, access to culture and green spaces, LGBTQ friendliness, family friendliness, and Internet speed.
10. Costa Rica
Nature, Relaxation and "Pura Vida"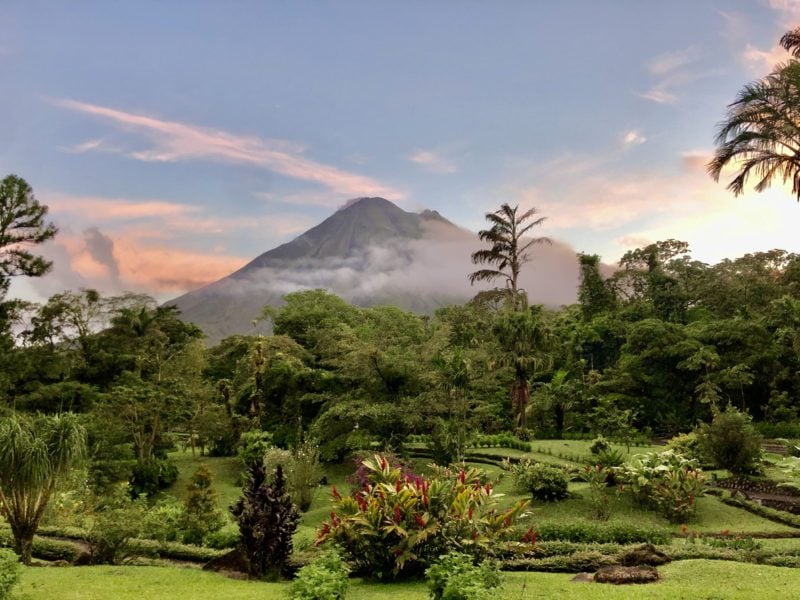 A popular destination for Americans looking to simplify, Costa Rica has seen a growing international population over the past few decades. Costa Rica's visa requirements allow for extended stays without a steady job, so long as you have proof of a pension or adequate savings.
Also Read: Moving to Costa Rica
Costa Rica's cost of living is about 37% lower than the average in the United States; Costa Rica is also a place where your income will go a long way. But consider that the pace of life is slower in Costa Rica, and you may wait a while for services you're used to getting right away.
But that pace and philosophy—what Ticos call "Pura Vida" or "pure life"—might make Costa Rica the right place for you to settle down.
With a tropical climate, abundant nature, friendly locals and a thriving international community, Costa Rica is considered one of the best places for Americans to live abroad, particularly for those seeking a laid-back way of life.
Also Read: The Best Places to Live in Costa Rica
9. Morocco
Food and Friendly Locals at a Lively Cultural Crossroads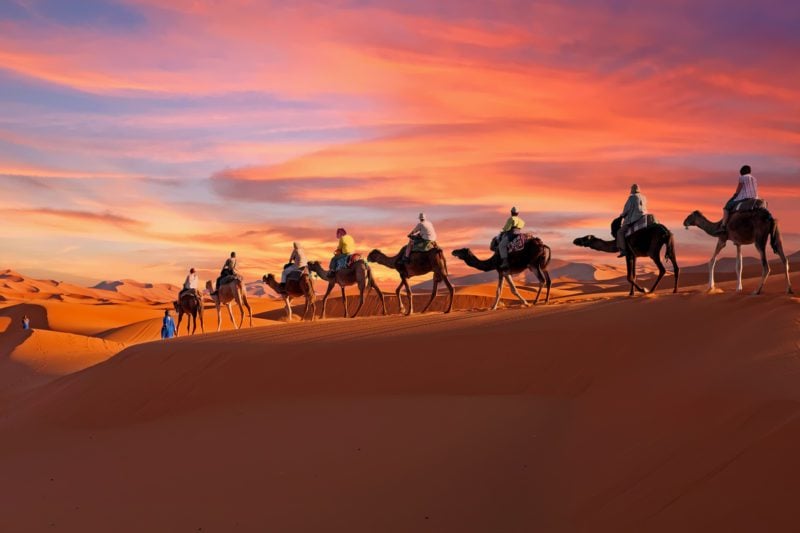 North Africa might not be the first place you think of settling as an American living abroad. Still, Morocco has many advantages if you have an adventurous spirit and are looking for a different way of life.
The most common cities to settle in are Marrakesh, Rabat and Casablanca—yes that Casablanca—and all three are lively, colorful cities with bustling marketplaces and plenty of scenic beauty.
The cost of living in Morocco is quite a bit lower than that in the USA, but you should be prepared to live a bit differently than you're used to, not just thriftily. Social life in the marketplaces and cafes is hugely important, and you'll find yourself getting a lot more out of living in Morocco if you slow down and chat with folks you meet.
Expat communities in Morocco are smaller but growing for folks looking for a change of pace. Jobs can be hard to come by, but multilingual expats can do well in tech and business, and Morocco is a great option for digital nomads. Americans living abroad in Morocco can expect a hot, Mediterranean climate, delicious food, engagement with your neighbors and outdoor adventure.
Also Read: The Safest Places in Africa
8. Canada
Diverse Beauty, Cosmopolitan Cities and General Goodwill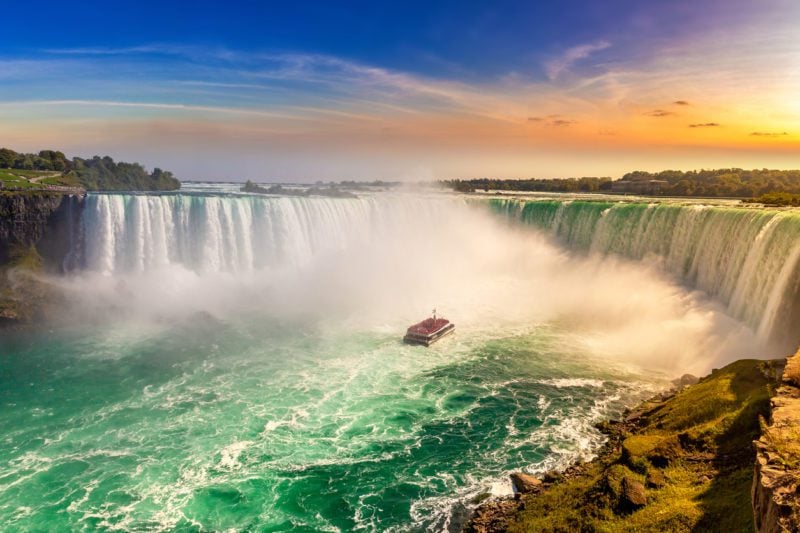 Our neighbor to the north is an obvious choice for Americans looking for a change of scenery without too much culture shock. Canada also offers many different experiences, depending on where in its vast geography you choose to live. The west coast offers temperate rainforests, breathtaking scenery and the cosmopolitan city of Vancouver.
Alberta, with its city of Calgary on the edge of the Canadian Prairies, offers stark beauty and a more conservative populace. The popular Ontario cities of Toronto and Ottawa offer much of the feel of their American counterparts. Meanwhile, Montreal and Quebec are infused with French-speaking culture and a more European style. To the east, the Maritime Provinces offer a rich cultural tapestry and friendly locals. And for the truly adventurous, the northern reaches offer pine forests and arctic tundra.
The cost of living in Canada is comparable to the U.S., but the quality of life, healthcare system and general safety are all relatively high. This makes it a great place to live and to raise any kind of family: Canada also rates #1 for safest places for LGBTQIA folks.
Also Read: Understanding The Canadian Healthcare System
Obtaining a work visa in Canada can be a challenge, but it's a lot easier if you secure your employer's support or work in a high-demand field. In general, Canada is welcoming to immigrants and international citizens alike. As other countries have faltered, the Canadian economy has stayed on an even keel.
Also Read: The Best Places to Live in Canada
7. Sweden
Outdoor Adventure, Privacy and Quality of Life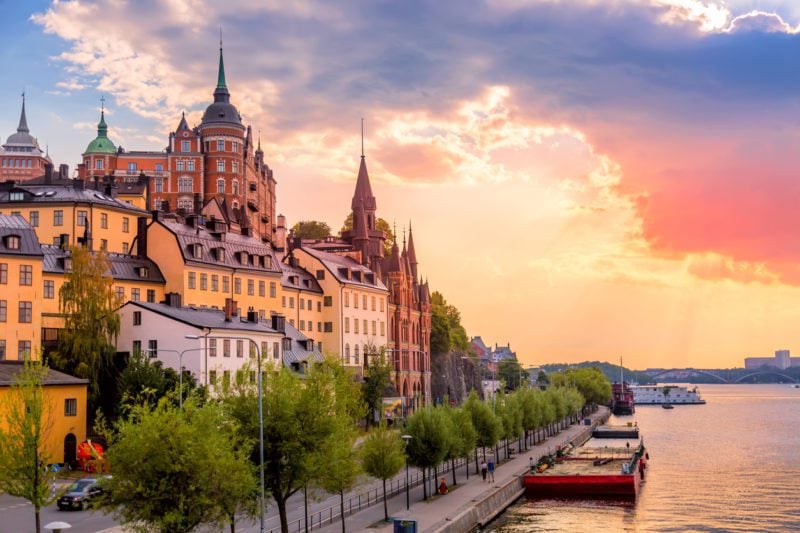 Offering intense natural beauty, sustainable living and one of the world's strongest social safety nets, Sweden has a lot going for it. The population density is the lowest in the world, outdoor sport is world-class, and work-life balance is highly valued.
The cost of living in Sweden can be high. Still, residents also enjoy excellent healthcare, lots of vacation time, high-quality schools, a robust public transit system and generous parental leave.
Outdoor life among forests, lakes and Arctic wilderness is emphasized here year-round, but the city of Stockholm is a sophisticated urban center if you also value a robust arts culture. World-class museums and stylish cafes abound amid the city's sleek design. The country's second city, Gothenburg, is renowned as the world's most sustainable destination.
Sweden has cultural respect for privacy, and locals can be more reserved than Americans. English is widely spoken in Sweden, but attempting to speak Swedish will go a long way toward making friends.
Also Read: Moving to Sweden From the U.S.
6. New Zealand
Remote Locales, Friendly Locals and Natural Wonders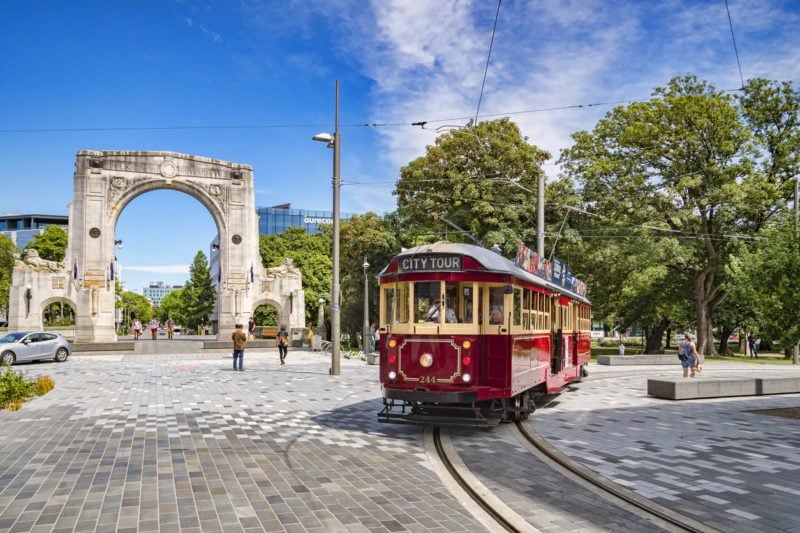 The tiny island nation of New Zealand has been attracting Americans to its shores for a long time. Americans love New Zealand's safety, relatively laid-back culture and gorgeous scenery. While New Zealand's cost of living is high (comparable to that in the U.S.), some of that pays for the country's famously progressive policies, which emphasize the well-being of its residents.
New Zealand is an excellent choice if you love outdoor adventure, a modest lifestyle, friendly locals and lovely weather. The range of natural landscapes is astonishing, from glaciers to rainforests, from deserts to glittering coastlines. The food quality is commensurate with the richness of the landscape, which produces fantastic seafood, lamb, wines and cheeses.
The slower pace of life here may be a great fit if you're looking to escape the rat race. Be aware that New Zealand is about as far away from any other country as you can be (although it's a nonstop flight from the U.S.), making it hard to travel elsewhere on a whim.
5. Austria
Elegant Culture, Alpine Adventure and European Access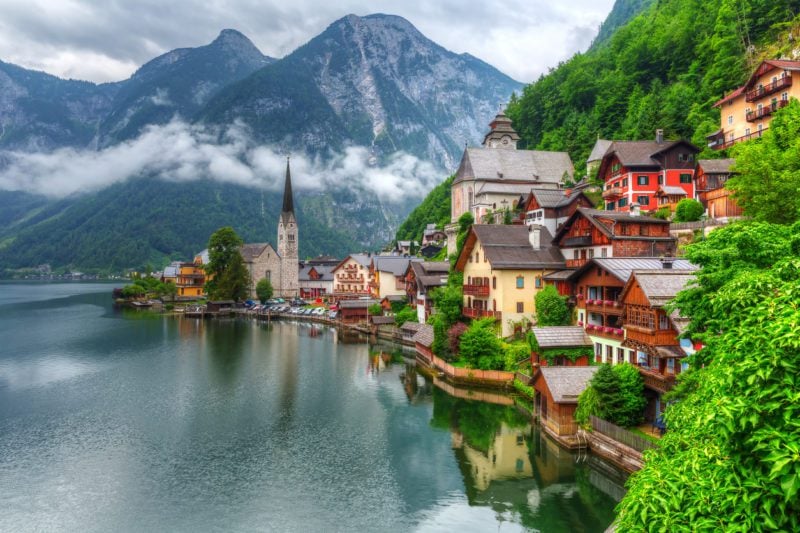 Austria might not be a country you think about unless you're studying Mozart or World War II history. But the German-speaking nation, nestled between Germany and Italy in Central Europe, has much to offer. It's known for its clean mountain air, astounding historical sites, great public transportation and excellent food and wine.
Also Read: Top Healthcare Systems by Country
The cost of living in Austria isn't significantly lower than the average in the United States. But the country's healthcare is among the best in the world. Austria is one of the safest places in the world and is culturally rich even among its European neighbors. There are also great international schools, and the public transit, both within and between cities, is excellent.
Austria's countryside is enchanting and full of Alpine wholesomeness, winter sports, mountain lakes and picturesque villages. The capital, Vienna, is a famed cultural hub, full of glorious churches and museums, frequent balls and opera. Vienna also boasts many figures who shaped Western thought, from Mozart to Freud.
4. Iceland
Otherworldly Natural Sites, Healthy Living and Safety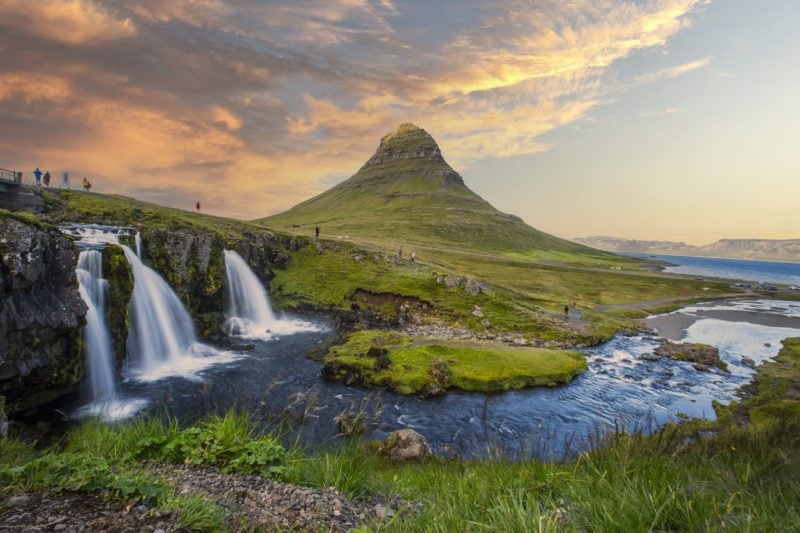 If you crave a completely different world from what you're used to, gorgeous, glacial Iceland is just the place. The small, isolated island nation is packed with unearthly natural beauty, including hot springs, glaciers and, of course, nearly 24 hours of sunlight in summer. The people's rich, well-traced history is a massive part of this country's identity. Viking monuments trace a direct line to Iceland's modern, highly cosmopolitan and progressive population.
Americans living abroad in Iceland enjoy the country's well-earned reputation for safety, excellent healthcare, world-class schools and an egalitarian society. It's worth knowing that Iceland is the most expensive country on our list, with living costs approximately 28% higher than in the USA.
Still, while the costs are high, work is plentiful, and most residents speak English, particularly in business. Finding a job may take some time if you don't have local connections, but the international community is vibrant here, so there's a good chance you can make some!
3. Singapore
Luxury Living, High-Powered Business and Tropical Climate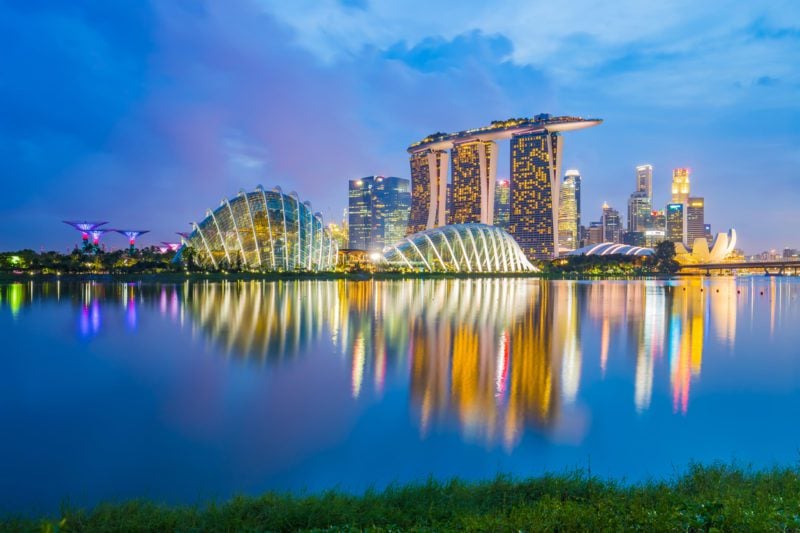 The bright lights of big-city Singapore have been a draw for Americans seeking a life abroad for decades. Many Americans come to Singapore to find jobs in the thriving finance and marketing sectors. While the cost of living is high (about 14% higher than that in the U.S.), incomes also tend to be high, allowing the lavish lifestyles that attract foreigners.
Singapore is an island city-state that's been an important port city for centuries. It's incredibly diverse and multicultural by design, and English is one of the official languages, which makes it easy to communicate. The business culture here is more hierarchical, and dress is more conservative than in the USA. Historically, It has not been a very welcoming place for LGBTQIA folks, although the law against same-sex intercourse was recently repealed.
Also Read: Understanding Singapore's Healthcare System
Besides its fast-paced, luxurious way of life, Singapore is also one of the top places to live for healthcare, safety, public transit, education and green space within the urban center. As it's an equatorial nation, be prepared for summer weather all year round and tropical rains, especially in monsoon season.
Also Read: The Best Jobs in Singapore
2. Portugal
Vibrant Architecture, Luscious Food and Laid-Back Living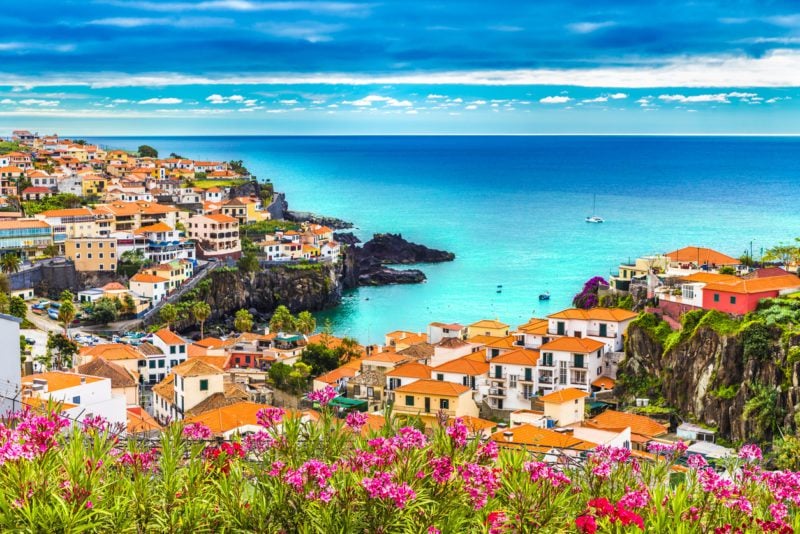 Whitewashed houses with colorful tiles, ornate churches, a beautiful Mediterranean climate and incredible fresh food, make life in Portugal an easy sell. But Portugal is also currently the cheapest western European country to live in, with the cost of living 37% lower than the USA.
Portugal's healthcare system, safety and education are all highly rated. Expats describe it as a more laid-back place to live, with a slower pace. The slowness may take some getting used to, but the friendliness and openness of the locals make for a more prosperous social life in a place where work is less important than living.
Also Read: Best Places to Live in Portugal
Although Portugal is a Catholic country, the separation between the church and the government is stronger here than in some places, and the rights of women, religious minorities and LGBTQIA people are strongly protected. Families of all kinds will find Portugal a vibrant, safe, and joyful place to live.
Also Read: Moving to Portugal
1. Spain
Deep History, Vibrant Nightlife and Work-Life Balance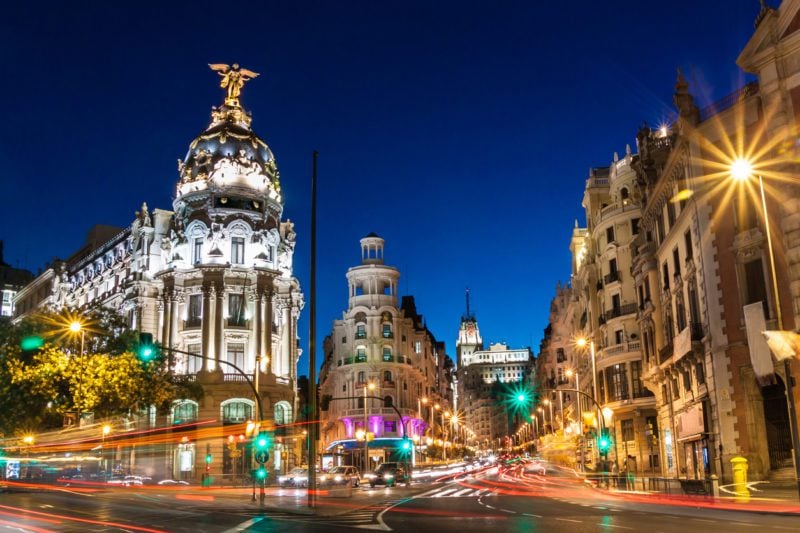 For many reasons, Spain has long been one of the best places for Americans to live abroad. The low cost of living in Spain and its high quality of living make it an undeniable choice.
Spain also offers many different living environments, depending on your tastes. Madrid is bustling and worldly and has a climate similar to Los Angeles. Rebellious Barcelona sports a different language (Catalan), striking architecture and a youthful culture. Seville, in the south, boasts flamenco and heavy Moorish influences, while Málaga is the center of the Costa del Sol, a beachfront paradise.
While the cost of living is generally lower, salaries tend to be low, even in higher-earning industries. Be ready, too, for a different schedule. The Spanish are famous for the siesta, which once closed businesses every afternoon. The siesta is largely a thing of the past, but office workers still typically work the long days that made up for the midday break, from 8:30 am to 7 or 8 pm. The Spanish meal schedule is also different from the typical day in the U.S. – in part because the work day is so long. Small breakfasts, large lingering lunches and light late-night meals are common among the locals, whom you'll find socializing in the city streets until late into the night.
Wherever you choose to settle for your new life abroad, take trusted global health insurance with you!

Compare multiple quotes and coverage options
Work with an insurance expert at no additional cost
Find the best plan for your needs and budget
Related Articles: