Advice for Expatriates Planning their Return to the Home Country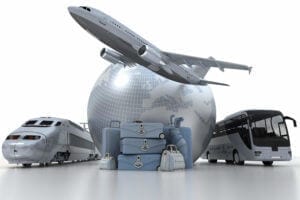 If you're an expatriate, you have lived abroad for a year or three or even more, but there will probably, for whatever reason, come a time where you will return home. As an expat moving home, you likely have some mixed feelings. It can be difficult saying goodbye to your adopted home, new friends, colleagues, and traditions. At the same time, there may be a lot of excitement and anticipation about seeing family and old friends, realizing that nothing is the same and that you have changed. Possibly, you are filled with trepidation, knowing you will miss where you have lived while you will be living somewhere new once you are back in your country of citizenship.
To relieve some of the stress of moving and to ease your transition after the move, here are some things for you to consider:
Planning and Paperwork / Rules and Regulations
Once you know you are moving, there are lots of practical issues that will require your attention. Those issues include movers and shipping companies, figuring out schooling, finding housing and possibly looking for work. Additionally, there is lots of paperwork to complete for an international move. A quick online search can provide you with helpful checklists to better organize your move.
While online, be sure to research rules and regulations for re-entry into the country. This could include bringing pets and allowances for gifts. Customs regulations often change so before you ship your household, it's a good idea to ensure all your paperwork is correct and be aware of any potential issues associated.
Travel Arrangements
You will also have to plan your travel back to your home country. When making your travel arrangements, be sure to purchase travel insurance. Your travel insurance plan can incorporate different elements. Part of the insurance can be Trip Cancellation. This insurance covers the cost of your trip and can include some additional benefits such as lost luggage and travel delays. When your most precious possessions are in your suitcase, this insurance can be of particular value.
Related: Packing for A Move Abroad (including home)
Take Time to Say Goodbye
In the time before your move, spend time with your newfound friends, eat at your favorite restaurant one last time and take lots of pictures. Be sure to take the time to say a proper goodbye to your adoptive country and friends there – it will help ease the transition home.
Culture Shock When Moving Home
As funny as it may sound, you should plan to experience some culture shock when you move back home. In the same way you experienced it when you first moved abroad, it is common to have similar feelings upon your return to the US.
Culture shock can be much more challenging to deal with when you don't expect it. If you experience stress, physical illness or even some depression, go easy on yourself. These feelings can be completely normal. It can actually take a good six months to blend in again, catch up with your family and feel at home. Depending on how long you've been gone, a lot may have changed. Give yourself time to adjust.
Health Insurance Considerations
Depending on your expat insurance plan you may also want to look into temporary health insurance that will cover local nationals visiting or moving back home from a foreign country. These plans can offer short-term coverage and have a range of deductibles and will help protect you should you require unexpected medical treatment as you settle in.
Additional Planning Tips
We have also created a moving abroad checklist. Most of the suggestions apply for moving home as well as moving abroad.
By moving back the US, you are once again embarking on an exciting adventure. Take care of the practical issues, take time to say goodbye to your adopted home and go easy on yourself when you experience some culture shock. Above all, remember to breathe and enjoy the journey.