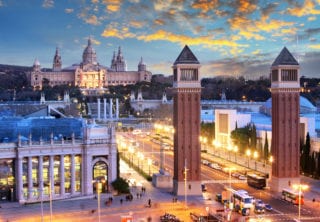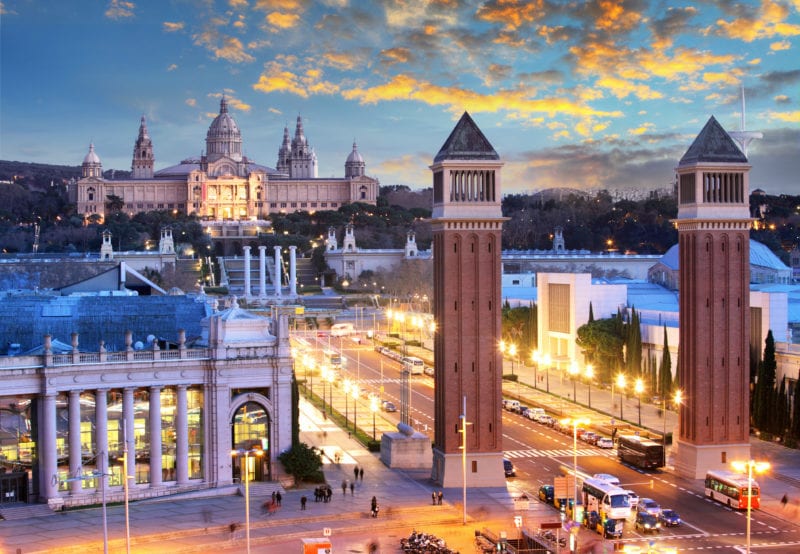 Moving to Spain as an Expat or Foreigner
Almost six percent of Spain's population are expats. International students, entrepreneurs, and retirees all love to call Spain home. And no wonder! The country's warm climate, high quality of life, and affordable cost of living make it the perfect destination for life-work balance. Add in a superb healthcare system and affordable housing market and it's easy to see why moving to Spain is such a popular choice for expats from all over the world.
Legal Requirements for Moving to Spain
Spain is a member of the European Union. As such, British and EU citizens don't require any special visas to work and live there. However, it's a different story for non-EU citizens, including those from Canada, the United States, and Australia.
Foreign citizens in Spain need a Número Identificación de Extranjeros (NIE number). Officially, this serves to register international citizens with authorities. However, the NIE is really essential for anything you need to do in Spain. That includes renting an apartment, getting a job, setting up utilities, paying taxes, and more. You can apply for the NIE at a Spanish embassy before you move or wait until you arrive. With your NIE in hand, you'll have to visit your local municipal office or town hall to complete the registration process. There, you'll get a Certificate of Empadronamiento, another important document necessary for registering with doctors and schools.
Finding a Job in Spain
Spain has one of the highest unemployment rates in Europe. Annual unemployment rates ranging from 15% to 22% are common. Youth unemployment rates are even more serious. They hover between 30% – 40%. While there are many job openings in industries like engineering, IT, medicine, having strong local contacts and Spanish language skills are essential to finding the best jobs in Spain in any field. Make sure you look into a Spanish Work Visa.
Throwing yourself into local activities, from meeting up with an expat social group to language classes to volunteer programs, will help you expand your informal network quickly. These new contacts can also help explain Spanish work culture, which is notable for its long days (9:00 AM to 8:00 PM is common) and luxurious lunch breaks that last two to three hours.
Understanding the Cost of Living
Spain is one of the more affordable destinations in Western Europe. Rent and transit pass in cities like Barcelona and Madrid are about half that of Tokyo, New York, Sydney, London, and Paris. Spain also produces an abundance of food and fish, ham, lamb, fruit, vegetables, and olive oil, which are extremely affordable. Treats like wine and eating in restaurants cost less than they would in many other European countries. However, imported luxury goods like electronics are expensive. Overall, expats consider Spain an affordable destination. You can expect a good standard of living while earning an average salary.
Read: Cost of Living in Spain
Finding a Place to Live in Spain
In general, accommodations in Spain are affordable though prices are highest in Barcelona, Madrid, and other large cities. The closer you are to city centers, the more expensive the rent will be. One-year leases are common, as are deposits for two to six months rent in advance. Many landlords will also ask for proof of content insurance. Idealista and Housing Anywhere are two popular websites for searching for housing. Most expats don't have a problem finding a great apartment. That said, some flexibility on price, neighborhood, and amenities goes a long way.
While renting in cities is common, it's not the norm across Spain. Close to 80% of Spaniards are homeowners. In rural areas, the number of rental properties may be limited. It pays to be flexible in your search. If you dream of buying your own place, it's good to know that in 2007 Spain experienced a large real estate crash that is still recovering from. As such, in some areas, there might be a surplus of affordable properties available for purchase. While it might be tempting to save on fees and navigate property ownership independently, a real estate agent can help you navigate this process. They'll steer you away from sticky situations, like the resale of illegal properties that have plagued Spain's market ever since the crash.
Understanding the Healthcare System
Spain has universal health care. The country's standard of healthcare is considered exemplary and both basic and preventive care are guaranteed rights under the Spanish constitution. The Spanish national health system (known as the SNS) is available for expats working in Spain, as well as foreign retirees.
The system is funded by social security payments, which are required of all employees as well as self-employed individuals. The SNS covers the cost of nearly all medical procedures and hospital visits but many in Spain complain that federal healthcare funding has been cut and thus there are longer waiting times for specialist appointments. As such, many expats opt for the comfort and convenience of private insurance, as wait times are greatly reduced.
Spanish Health Insurance for Living Abroad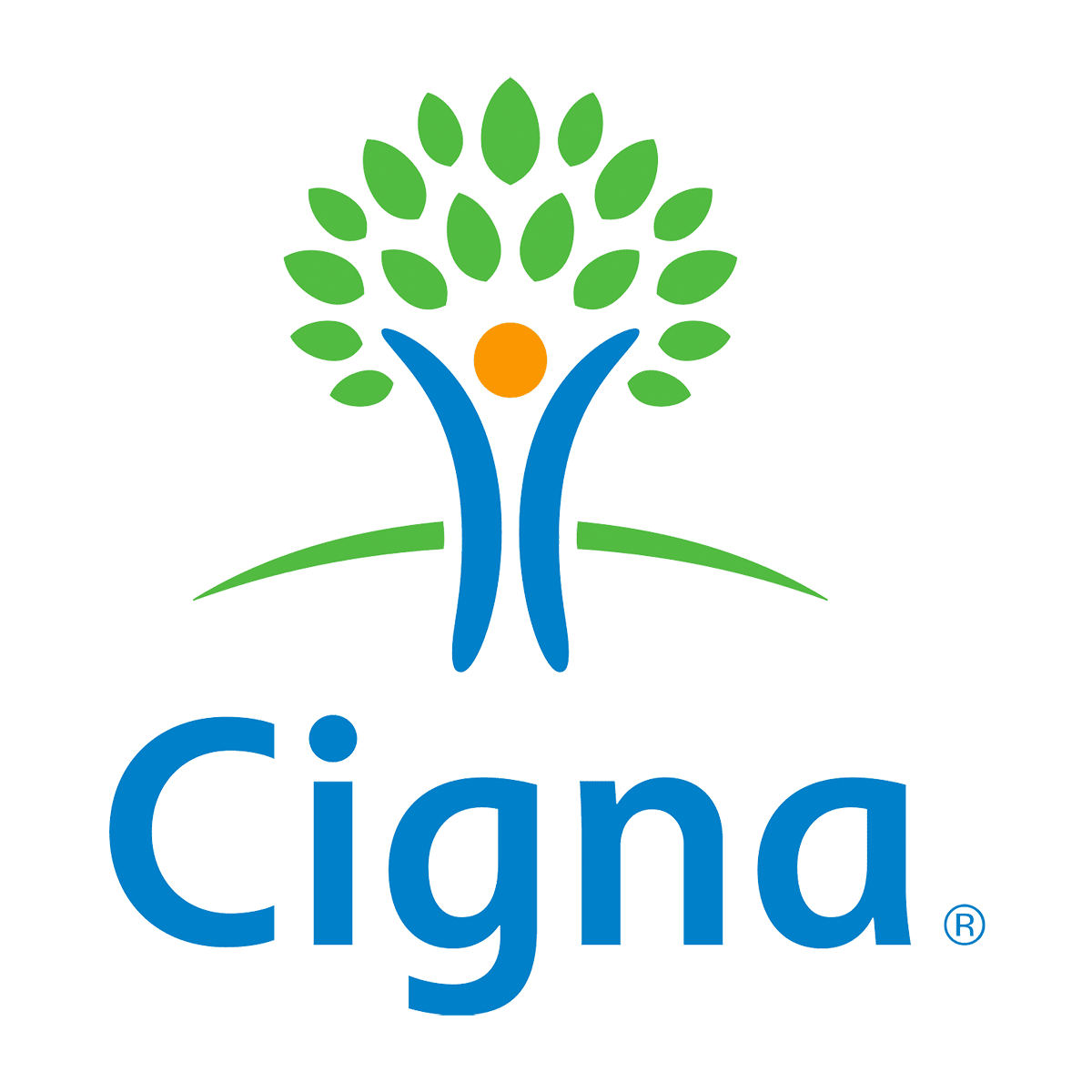 Flexibility to tailor plans to suit your individual needs
Access to Cigna Global's network of trusted doctors
Convenience and confidence of 24/7/365 customer service
Plan Details
|
View Brochure
Best Health Insurance for US Citizens Living in Spain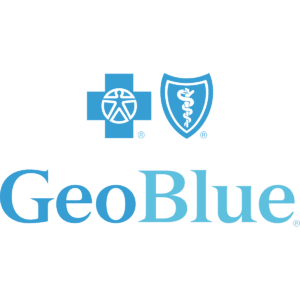 Premium Benefits, Coverage and Service
Define your deductible and prescription benefits
For Foreigners in the US or US Citizens Abroad
Plan Details
|
View Brochure
Contact our partner, International Citizens Insurance for expert advice on choosing a health plan for Spain or request a quote.
Spanish Schools: Finding the Best
Education is mandatory in Spain for all children aged six to sixteen. Parents in Spain have the choice of sending children to public schools, private schools, or colegios concertados. Colegios concertados are semi-private facilities that bridge the gap between pricey private institutes and state-funded facilities.
Given the number of expats in major cities, international schools are popular, especially those modeled after the British system which offers A-Levels. However, the cost of private education at an international school is extremely high, up to several thousand Euros a year. Many expats prefer to enroll young children, especially those keen to learn Spanish, in the public school system to start.
Read: Finding the Best International Schools in Spain for Children
Setting Up Banking and Finances
There is no shortage of choice when it comes to banking and finances in Spain. There are nearly 200 institutions to choose from. Bancos are private banks and Cajas are state-owned banks. The Banco de Espana is Spain's national bank. It also serves as the regulator for the banking sector.
In general, Cajas are considered to be the more ethical choice, as many fund local projects and are regional in nature, with just a few branches. Bancos offers a full slate of financial and investing services but they are less local and personal in nature. Both offer customers a choice of currents accounts (which functions as a regular chequing account) and savings accounts, as well as all-digital options. Regardless of which model you choose, you will need your NIE to open an account. You'll also have to bring identification such as a passport, proof of employment, and proof of residency. Accounts are typically approved within five days or even instantly. You can expect to pay a low monthly fee to maintain your bank account when you move to Spain. Unfortunately, no-fee accounts are a rarity.
Related: