Find the Best City to Live in Australia for You
Where do you want to move to in Australia? Visitors and expats can choose from big cities, beautiful rural areas, and surf-loving coastal towns. It can be hard to choose the best place to live in Australia.
Is Australia a good place to move to? Most of Australia says yes. Especially the 30% of Australians who chose to immigrate to Australia. In previous articles, we've covered everything you need to know about living in Australia as well as how to immigrate to Australia. Now, get expert advice about the nine best places to live in Australia.
Australia's big cities offer easier travel overseas, social life with other expats, and great jobs. Each city has its own personality. Rural areas offer quiet lives with nature and smaller towns.
This list features the nine best places to live in Australia. It is based on how popular these places are with expats. Read about them all to find the best one for you.

1.   Sydney
With its blue harbor and famous Opera House, Sydney is Australia's most iconic city. Many visitors decide to make it their home. If you want to be an expat in a global center, Sydney is for you.
Sydney's good public transport system makes the city easy to get around. And the city has every type of job, from work for a year or two on a working holiday visa to a specialized career. People hiring for those jobs are very friendly to expats. Many of them are expats, too.
It can feel like it's always summer in Sydney. There's always something to do: sports, music, food. Sydney also has beaches for everybody, from family groups to the wild scene at Bondi Beach. With its famous Mardi Gras festival, Sydney is the LGBTIQA+ capital of the country. And expats from around the world have meetups and events.
Sydney is also one of the most expensive cities in the world. In Sydney, real estate prices are close to those of New York City. The high cost of living makes Sydney difficult for retirees. Many Aussies prefer to live on Sydney's North Shore instead.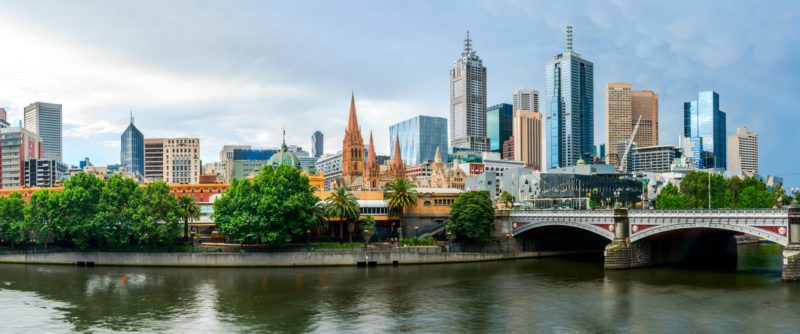 2.   Melbourne
Melbourne is Australia's second largest city. It has all the amenities of Sydney but a very different atmosphere. For culture and creativity on a large scale, Melbourne is a great place to live in Australia.
Melbourne has a cosmopolitan feel with lovely architecture, museums, and shopping. Its neighborhoods have unique boutiques, quirky cafes, and farmer's markets, and its laneways are known for their café culture. Many fashion and beauty brands are based here. That means Melbourne is the best place in Australia to work in fashion.
Melbourne is also great for sports fans. People travel to Melbourne for epic games. After sports, they head to Melbourne's pubs for the city's famous chicken parmigiana, or to budget eateries serving delicious global food.
The cost of living in Melbourne is high. It is still more affordable than living in Sydney. Melbourne spreads out widely into many suburbs, so you can have a quiet life with the benefits of a big city nearby.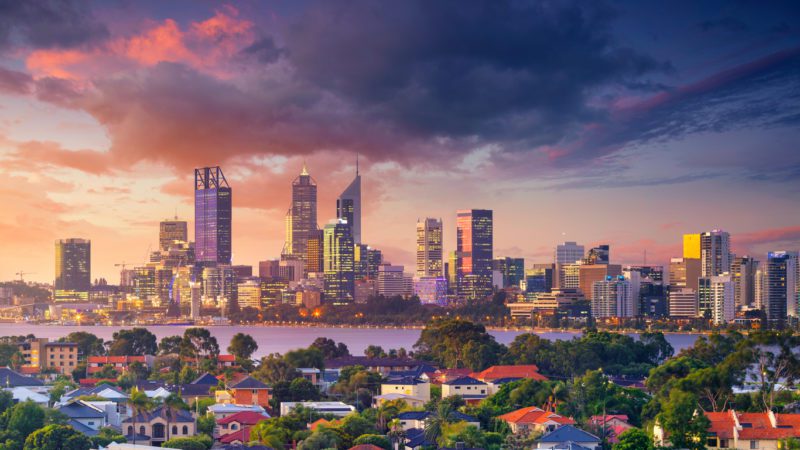 3.   Perth
Perth works hard and plays hard. Australia's main city on the west coast, Perth is also a major center for mining, oil, and gas industries. Many Perth residents "fly in" to remote mining jobs in the Outback. Then they "fly out" to Perth for breaks at home. 
Perth's hot economy, affordable rentals, and equally hot climate make it Australia's third favorite city for expats. Its closeness to Asia supports both a strong tech sector and expats with ties to Asia.
Perth weekends are time for beaches, barbecues, and beer. Its blue waters are full of yachts and small craft. Perth's Fremantle area has a farmer's market and boutiques. Parks and nature reserves overflow with Aussie plants and animals. You can also visit the other towns of the West Coast on weekends or on day trips.
All of this makes Perth great for those who want an outdoors, casual lifestyle. Perth is great both for family life and as a base for work in the Outback.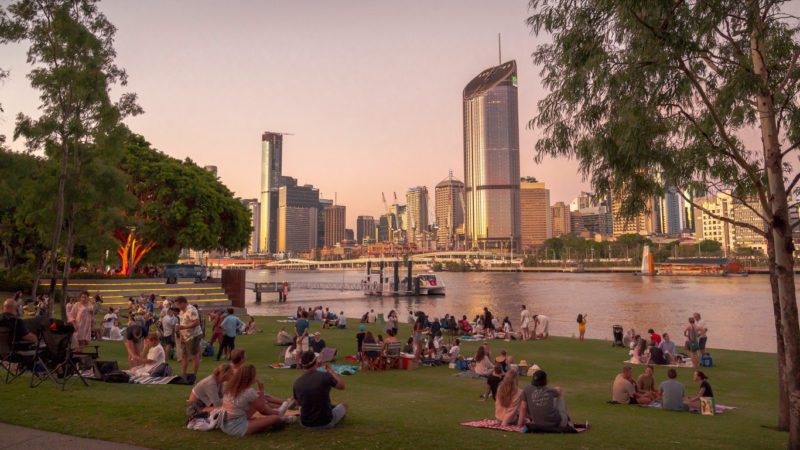 4.   Brisbane and the Gold Coast
Try Brisbane for an urban life that's more laid back. It's the third-largest city in Australia, and one of the best places in Australia to live. Brisbane is packed with character and very forward-thinking. It has a strong job market, especially in healthcare and hospitality. Its good salaries, with lower rents and real estate costs, make it an affordable place to live.
Brisbane weather is warm to hot all the time. The city has a lively downtown as well as beautiful green suburbs. Spend time by the Brisbane River in its parks. You can also go to the nearby Gold Coast to spend time at the beach.
The Gold Coast is our top pick for active nomads who do not want to live in a major city. It's also a fun place to spend a year on a work visa, helping other visitors enjoy themselves.
The Gold Coast has beautiful beaches with excellent surf. Visitors flock here for classic beach living. There's always something to do, thanks to great nightlife, markets, and festivals. And the outdoor lifestyle encourages healthy living.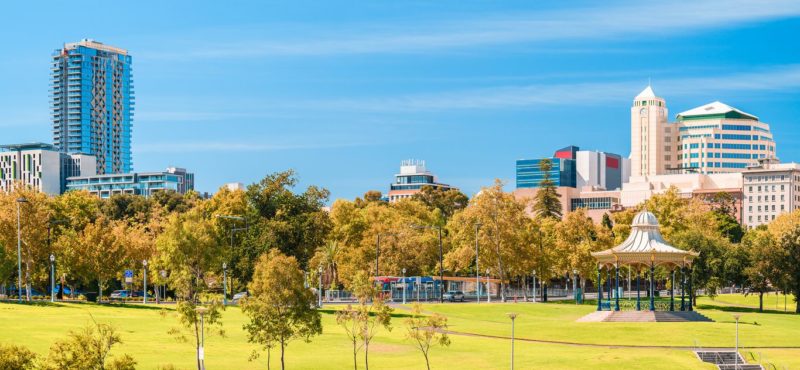 5.   Adelaide
Adelaide in South Australia is known as the Garden City. It is designed around central gardens and a green belt. Adelaide's suburbs are green, too, spreading out from the downtown.
As the capital of South Australia, Adelaide has all the urban amenities. It has a warm climate, lovely beaches, and verdant urban spaces. It also has lower costs of living. Expats looking for peaceful family life will find it here. Even the central city has a quiet atmosphere.
Good and gentle living is the rule in Adelaide. Enjoy the art festivals, live music, and dining out. It's easy to get out of town for some rural fun, too. South Australia is home to Australia's best wine region, the Barossa Valley.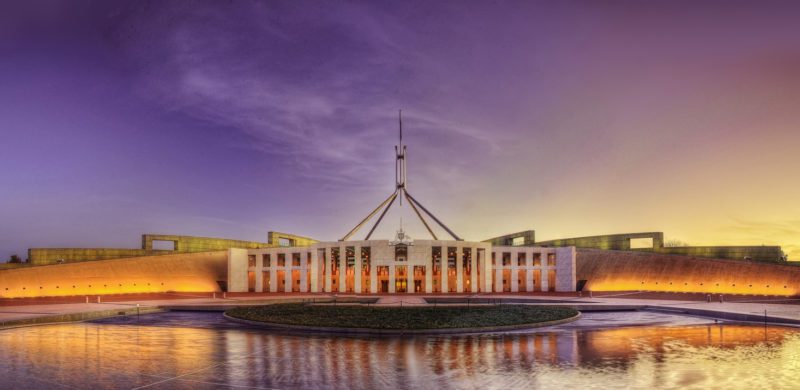 6.   Canberra
Canberra is a controversial choice for a Best Places list. Like most national capitals, it is seen as being stodgy and dull. But the people who live in Canberra love it. Some consider it Australia's best kept urban secret.
Residents love Canberra's lakes, architecture, and cultural events. Canberra's café culture is thriving, too. The high rate of employment means you'll have money to spend enjoying the area. And Canberra's civic spirit shone in 2021 when the area became the world's most vaccinated city against COVID-19.
Canberra is excellent for migrants with university degrees. You'll have opportunities in government and related businesses. Canberra's international airport keeps the world within reach.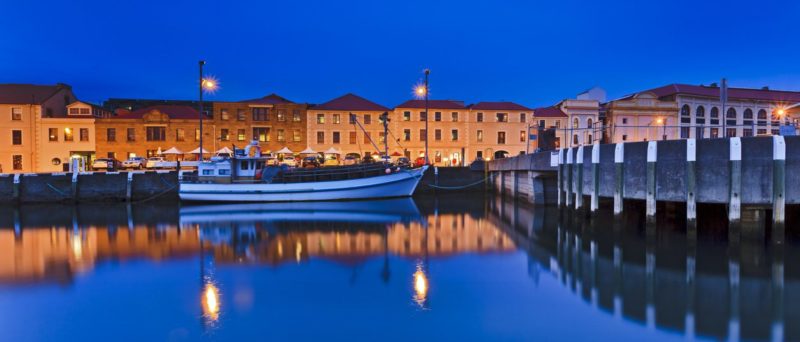 7.   Hobart and Tasmania
Try Tasmania to live somewhere different with cooler weather. This large island on Australia's south-eastern edge has four real seasons. 
Its small capital city, Hobart, is well known for affordable housing. Hobart's arts scene is also famous, with the Museum of Old and New Art and its winter solstice festival. The festival has drawn half a million attendees and famous artists.
In the rest of Tasmania, smaller towns, farms, and national parks have a more tranquil feeling. If you've got a strong personality and good practical skills, Tasmania may be for you. Who knows what you'll get up to on the edge of the world?
8.   The Blue Mountains Region
In the Blue Mountains, you can live in the country with good access to Sydney. The hills are lush with orchards, vineyards and pastures. National parks provide hiking, camping, climbing, and wildlife watching. Cockatoos will sit on your windowsills. Wallabies will graze in your yard.
Blue Mountains life is country life, which means quiet. To live in the Blue Mountains, prepare to share their beauty. Many locals run small businesses for tourists. Others commute to Sydney. Lifestyle properties, with one or two acres of land, are a good way to enjoy gardening and pets. 
The towns of the Blue Mountains welcome teachers and medical professionals. Katoomba is the largest town, with both amenities and natural beauty. A little further out, Lithgow is an affordable haven. And locals debate which of the Upper Mountains villages is the prettiest.

9.   The Northern Rivers Region
Between Sydney and the Gold Coast, you'll find the Northern Rivers. This lovely area has some of the best places to live in Australia.
Famous Byron Bay is a dream of relaxed living. Byron Bay's golden beaches draw the world's golden youths. The town of Byron Bay offers a luxury lifestyle with spas, shopping, and dining. In summer, every weekend feels like a festival, with markets and events.
Nearby, the larger town of Ballina shares the sunny climate and coastal setting with a family feel. Ballina is closer to Sydney and has its own airport.
The villages near Byron Bay are quieter yet equally lush. Choose between living in the Australian rainforest, or on a lifestyle block growing macadamias and bananas. Just watch out for the paparazzi! Many famous people have chosen the Northern Rivers for its fabulous lifestyle.
Choose the Best Place to Live in Australia for You
Australia is a good place to live for every type of lifestyle. It's a welcoming place for expats to live and work. You may even find a home in places that aren't on our list. These might be Newcastle north of Sydney, the small cities of Bendigo and Ballarat, Tropical North Queensland, or the Kimberley.
To find your place in Australia, the best thing to do is visit and travel. Learn what and where you like. If you do research with other articles and blogs, check their publication dates to see if they are still current.
People do move often in Australia. Relocating is never a problem. Aussies like to move and explore as much as expats do. It's one more thing that will make you feel at home.

Compare multiple quotes and coverage options
Work with an insurance expert at no additional cost
Find the best plan for your needs and budget
Related: