Your Guide to Buying a Home in a Foreign Country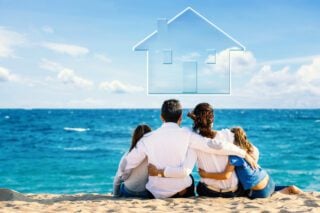 If you've traveled to another country, have you ever paused on a picturesque street or beach to admire a perfect home? You may have imagined  buying property abroad and living there full time. Expats and people with international lives buy property overseas — and you can, too.
People consider buying homes in different countries for multiple reasons: as a personal home, for extended family, as a vacation place, or for when they retire. Some foreign buyers seek an affordable place to live. Just as many buy to make a dream come true. Yet the process of buying a home in another country can be stressful enough to bring anyone down to earth.
With our guide, you can learn how to buy property abroad and find international mortgages. We'll cover how to avoid overextending on renovating and renting out an overseas property. And you can use our checklist to plan your international home buying.
Get our monthly newsletter filled with tips and information for people living, moving, and traveling outside of their home country.* *By submitting your email, you agree to receive monthly updates for expats, digital nomads, retirees, and more.
Can You Buy a House in Another Country Without Being a Citizen?
You can be a citizen of one country and purchase a house in another country. One factor that makes France, Italy, and Portugal popular with foreigners is that they welcome international buyers.
Yet some countries don't allow foreigners to buy any property. Others allow it with reasonable restrictions. One example of such a restriction is in Australia, where foreign buyers are limited to new buildings or vacant land. It's easy to learn about buyer restrictions, online or from real estate agents. They know about the rules for their country, and which of their properties can be sold to overseas buyers.
Is It Hard to Buy Real Estate In Another Country?
Expats who've bought real estate in a different country agree: it is challenging. You can expect additional expenses and legal steps. Buying internationally, investing in a new life somewhere different, takes resilience. Yet it is both possible and rewarding. For many foreigners and migrants, owning a place to live is what makes a new country truly home.
Yet international home buyers need to be diligent, especially if they are not fluent in their destination's language. Make sure you're working with reliable banks, lawyers, and realtors to avoid scams and bad deals. A trustworthy translator, or an agency that helps foreigners buy property, can support your hunt for a new home.
Should You View Overseas Property In Person?
It's always best to view property in person before you buy. Yet if you have a realtor you trust, with today's technology and video tours, remote buying is an option. Often, what makes this succeed is that the buyer has been to the country and the region or city. Sometimes they ask for a specific neighborhood, even a particular street!
Ask yourself what it means if you can't afford to visit another country before buying property there. You might be challenged by the costs of expat life.

Compare multiple quotes and coverage options
Work with an insurance expert at no additional cost
Find the best plan for your needs and budget
About International Mortgages
Getting financing to buy an international property can be surprisingly easy. If you have good credit, clear financial records, and a right to residency, you'll have options in your destination country.
For Foreign Buyers, Cash is King
The easiest way to buy property abroad is with an all-cash, no-finance purchase. Some foreign buyers are wealthy. Others sell their current property and use the funds to buy a place outright in a more affordable country. As a starting point, budget 10% to 20% of a property's value for legal and closing costs, including taxes. Savvy buyers track conversion rates so they can get the most for their money during the exchange.
Do US Banks Offer Mortgages on Foreign Property?
It's rare that U.S. banks will provide financing or credit to purchase property abroad, outside the United States. Some international banks with U.S. branches may offer international mortgages to international clients with a high net worth. More often, U.S. citizens buying property somewhere else buy with cash, or get financing in their destination country.
Can I Get a Loan to Buy Property Overseas?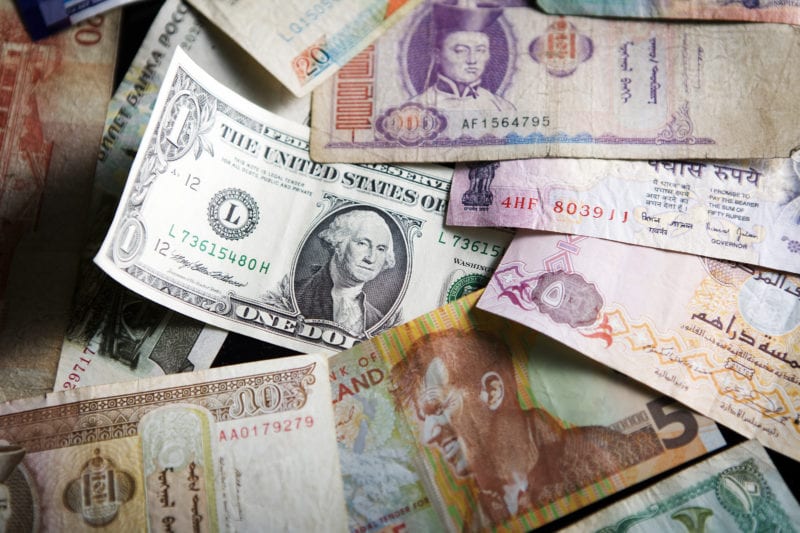 Foreign buyers often borrow to buy a property via lending in the same country as the property. Banks extending credit to foreign buyers prefer that you have some right to residency. If you are already a resident or citizen, or you're working in the country, you'll have multiple options. Loans available for non-residents vary by country. You can expect to convert your home-buying currency as part of this process.
For expat mortgages, you may pay a higher deposit, up to 50%, and provide strong proof that you have the funds to service your international mortgage. You may be able to take out an international loan for an individual, or you may need to become a company. And you may be surprised by foreign loan standards. For example, Australian banks only provide fixed term mortgages for up to five years – no longer.
To navigate overseas mortgages, consider a reputable international mortgage broker. These brokers specialize in mortgages for expats and foreigners. They can guide you towards international mortgage lenders who provide international loans at manageable rates.
Watch Out for Renovation Costs and Overcapitalization
People who live internationally often have high standards for their homes. They want climate control, spacious rooms, storage and parking. Many houses and apartments around the world may not have these features, especially homes with a history. It may be possible to renovate a home in a different country to please you. But you need to ask if it will cost more than it's worth, and if you have the resources to manage it.
Investing too much in a home's renovations is called overcapitalization. That means you aren't likely to get the cost or value of the renovations back when you sell, even in the far future. If you can't renovate a house to a standard you like for a cost of 10% – 15% of the house's value, you're at risk of overcapitalization.
Renovating a home from a different country is tough, too. You'll need time, money, and energy. You may see inspiring articles online about buying a house in Italy for one euro, or fixing up a very inexpensive rural home in Japan. Most people who do this take a year out of their lives to live locally and supervise the renovation. It is possible to have an architect or firm supervise and carry out your renovation. Buyers who do that are usually affluent, able to pay up to 50% of a home's cost to turn it into a residential gem. Try to be realistic about balancing your own resources against a foreign fixer-upper.
Also Read: Moving Abroad Checklist – Plan for Moving Overseas
Can Rental Cover the Costs of a Home Elsewhere?
It can be tempting to rationalize the cost of your dream place overseas with plans to rent it out while you're not there. However, the laws around short-term rentals, 30 days or less, are changing constantly. If they change where you buy, you may not be able to rely on short-term rental income. Many cities are now restricting short-term rentals like AirBnB: three examples are New York City, Barcelona, and Paris. In some restricted places like New York, if you are living in a home, you are allowed to rent out rooms as short-term rentals. If that's appealing, you've got more home-income possibilities.
If you are not living in your property, and renting it out for a longer time, you may be able to fund it not through a mortgage, but as an investment. This can help finance an overseas purchase that you'll live in at some time in the future. You'll need to be aware of both tenancy and tax obligations as a foreign landlord.
You may have another option to get value from your overseas property. If you can pay in full when buying a property abroad, you may be able to draw on your home's value over time. In Spain this is called a Lifetime Loan. In Australia and the UK, it is called a reverse mortgage. This provides you with funds from the equity value of your home. Where available, seniors without heirs often benefit from this for living expenses.
Home Buying in Popular Expat Destinations
Every country's real estate market is different, especially for foreign buyers. Here are notes about navigating home buying in some of the world's most popular destinations.
The United States of America
The U.S. has few restrictions for foreign buyers. In the U.S., when you are house hunting, you commit to working with only one realtor. But you won't be missing out. Your one realtor is able to show you any property in your search area thanks to U.S. multiple listing services. Another commitment you'll make is with your U.S. bank mortgage. Even mortgages for foreign nationals are stable for a long term, up to 30 years.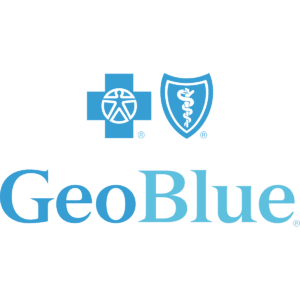 Premium Benefits, Coverage and Service
Define your deductible and prescription benefits
For Foreigners in the US or US Citizens Abroad
Plan Details
|
View Brochure
The United Kingdom
The U.K. also has minimal restrictions for foreign buyers. One of the biggest challenges for foreigners buying a home in the U.K. is the houses themselves. These often need work, especially around heating or insulation. If you're a foreigner buying a charming cottage that needs renovation, you'll be under more scrutiny before your mortgage is approved. Be aware that there are different types of expat mortgages for a property you plan to live in and one that you plan to rent out. And when you're committed to a U.K. home purchase, work fast. In property deals, rival offers can be accepted up to the last moment.
France
France is another country that welcomes foreign buyers. Unlike the U.S., France does not have multiple listing services for real estate. If you speak French, you can work with multiple brokers, and even house-hunt through private advertisements. Also, the French are late adopters of home staging. You'll be seeing properties as they are, maybe with a family at home having dinner! If this sounds hard, France is also a leader in providing agencies that guide foreign buyers through house hunting.
Thailand
Thailand has limits for foreign buyers. Directly, they can only buy apartments or condominiums. This often suits them because these homes are more likely to be air-conditioned. What if you want a different lifestyle? Some foreigners will lease a house or villa, or create a company with Thai nationals that can purchase other real estate. Realtors and real estate are less regulated than in some other countries, so practice due diligence around title checks and inspections.
Mexico
Mexico does have restrictions on foreigners buying within 50km of the country's beautiful coastlines. So how are U.S. citizens buying beachfront homes in Baja and Tulum? They set up a Mexican corporation or fideicomiso (bank trust) to be the property owner. Real estate agencies selling to foreigners can help with this. One of Mexico's most popular real estate markets for international buyers, Mexico City, is untouched by this restriction.
Canada
As of January 1, 2023, Canada has very firm restrictions blocking non-Canadians from buying residential property for two years. There are a few exceptions, including students and temporary workers who meet certain conditions. Foreigners also have the option of buying very rural properties, away from major population centers, or properties containing four or more housing units. Many professionals are advising foreigners interested in Canadian property to wait, or to work towards Canadian residency or citizenship first.
What Is the First Step to Buy a House in Another Country?
The best place to start with buying property overseas is by researching home buying in your destination country. Here's a list of questions to guide you to your answers about home buying. Some are personal answers, about you and your goals. Others are answers you need to find about house hunting, and legal and financial information, for your destination.
Your Checklist for Buying Property Abroad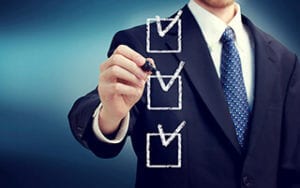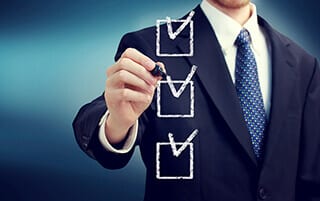 House Hunting from Abroad
How do you find properties for sale at your destination – via a Multiple Listing Service (MLS) or individually?
Do you work with a realtor or with an agency that focuses on helping expats buy property?
Are you able to visit your destination and view properties in person?
What kind of home or property would you like? Consider your budget, lifestyle, and your appetite for renovation.
Do you speak the languages you need to, or will you need a translator?
Legal Requirements for Foreign Buyers
Does your destination have any restrictions on, or requirements for, foreigners owning land or property?
Similarly, are there any restrictions around buying land to build on, or a house or apartment under development?
What rights will you have when you buy property? You can also ask what ownership or title of property mean in your destination.
How do you hire a property lawyer?
Is title insurance available to protect you against defects or disputes around a title to a property?
Finance for Foreign Buyers
Can you get a foreign national mortgage in your destination?
Are international mortgage brokers available?
What are your banking requirements to be eligible for a foreign loan?
What types of property can be financed with an international mortgage?
How much of a deposit do you need to pay to get mortgages for expats?
What interest rates are available for your international home loan?
How much will you need to provide for a deposit in escrow?
How will you send or transfer money to an escrow account for deposits and payment? Can you do so via a money transfer tool that can help optimize your exchange rate?
Purchase Process and Costs at Your Destination
How do you get a pre-purchase property inspection?
What are closing costs and purchase taxes? Are there additional requirements for a foreign buyer?
How much are property taxes each year?
What do you need to do to insure your home?
Is it possible to rent out property when you are not there? Would this impact your insurance?
If you decide to sell your property, will you have to pay a capital gains tax?

Compare multiple quotes and coverage options
Work with an insurance expert at no additional cost
Find the best plan for your needs and budget
Make Connections and Find Your New Home
A final step is to reach out to people living in your destination country — through friends, forums, blogs, and meet-ups. Ask them about their experiences buying a house abroad, and what they recommend or would do differently. Many expats are happy to share recommendations. You'll get great advice and real inspiration, and maybe meet your new neighbors.
More Articles: