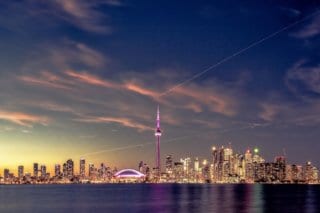 Advice on How to Move to Canada
With top-quality healthcare, a strong economy, and diverse culture, more and more expatriates and foreigners are making a permanent move to Canada.
Canada is clean, friendly, and offers a better quality of life than many countries.
But before you can make the move, you'll have to follow the proper steps. Keep reading for everything you need to know about the ways to immigrate to Canada for expats and foreigners.
1. Determine if You Are "Inadmissible"
Unlike some other countries, Canadian Immigration has strict laws on who they allow in. Before you decide to move there, make sure you're qualified. Even minor crimes can make you inadmissible to move to Canada.
The Canadian government can find you inadmissible if you have ever been convicted of a crime or committed a crime in another country. This list includes the following offenses:
theft
assault
manslaughter
dangerous driving
driving under the influence of drugs or alcohol
possession of drugs or trafficking in controlled substances
In addition to the crimes listed above, you will also be inadmissible if you:
have ties to organized crime
have a serious health problem
have a serious financial problem
have lied in your application or interview
do not meet the conditions or Canada's immigration law
have a family member who is not allowed into Canada
If you have committed a crime, you can still apply to enter and immigrate to Canada, but you will need to take some additional steps. You will need to work with an immigration officer. That officer will weigh the seriousness of the crime, consider how much time has passed since the crime, and take a look at how you have behaved since.
Do you know for certain if you are admissible into Canada? If you aren't sure, click here for more info to determine your status.
2. Determine Which Immigration Option You Can Apply For
Once you know that you are eligible for entry into Canada, you'll need to determine which immigration option is right for you. To move to Canada, you'll need a reason. Those reasons include moving for a new job or moving because you already have enough money to live and don't need to work.
On the Government of Canada website, you'll find this useful tool to help you figure out which immigration program you are eligible for. You'll have to answer a brief series of questions about your age, your employment intentions, and your country of origin. Answer these questions and you will be steered in the direction of which program you can apply for.
The Canadian government grants a variety of different visas, and the most popular are for skilled workers and students. You can also apply for a visa if you already have a family member living in the country. If any of these scenarios apply to you, applying for a visa should be no problem at all.
3. Choose a Province in Canada to Live In
Canada is big. Really big. In fact, Canada is second only two Russian in terms of landmass. There are 10 major Canadian provinces, so one of the hardest things to do is determine which province you want to live in. Some provinces have different immigration requirements. For example, there is a special skilled worker visa just for those planning to move to Quebec.
To determine which province is right for you, you should first decide if you want to live in a big city or a small town. Then consider the type of schooling you need for your family or children. Think about the proximity you want to other cities and towns. Consider the languages spoken in different regions. Decide if you want to be in a tourist area or in a more remote location.
Every province has something different to offer, and there are lots of great locations to choose from.
4. Apply for Express Entry
The government of Canada offers something called Express Entry, which is available for skilled workers. Whether or not you are eligible for Express Entry will depend on which immigration option you can apply for and where you plan to live. With Express Entry, there are three different categories:
Federal Skilled Worker Program
Federal Skilled Trades Program
Canadian Experience Class
Each program has its own set of requirements ranging from work experience, language ability, to education level. If you qualify for Express Entry, you will be entered into the Express Entry Pool where you can expect a much faster processing time.
5. Apply for Your Canadian Visa
Once you know what kind of visa you need, you have to apply. Even though Canada is one of the few places US citizens can travel to without a visa, you will need it when if you plan to stay for a while. The forms require basic information to prove your identity and you will also need to provide documents, such as your passport.
If you are moving from Europe, Africa, or the Middle East, you may also need to supply biometrics such as a fingerprint and face scan.
If you do need to provide biometrics, you can do so at any visa application center. If you receive a letter from the Canadian government that you need to supply biometrics, you can do so at application support centers in the US. In Europe, you can supply your biometrics at certain visa offices.
6. Pass the Language Test
Depending on the type of visa and program you're applying to, you will likely have to pass a language test before being welcomed into Canada. Primarily, Canadians speak English and French, so it's best to be fluent in at least one of these two languages. If you speak the language it will be much easier for you to adjust and make the cultural transition.
The language test is to confirm that you can listen, speak, read, and write in one of the country's two main languages.
7. Prepare to Move to Canada
Researching and securing your visa isn't the hardest part of the process. The hard work starts once you get accepted into the country and need to start preparing to move. You can't just hop on a plane and move there tomorrow. There are a few things you will need to get in order before you go.
Before you move anywhere, it's a good idea to save up some money and get your finances in order. As part of the immigration process to Canada, you may need to prove your assets, so this is something you cannot ignore. Consult with a lawyer, a banker, and/or a financial adviser to determine how much money you can take with you to Canada and what items you can import duty-free.
See Also: Preparing to Move Abroad
Bonus – Find an International Mover
Moving all your stuff abroad can be difficult. Hiring an international moving company with expertise in this process can be a huge timesaver. There are many companies out there and the cost will vary depending on a variety of factors. We have partnered with Sirelo to help you find an international moving company, get price estimates, and choose the best one for your situation.

Free Quotes for an International Move
Get quotes from up to 5 moving companies

Save up to 40% on your moving costs

Find the best rates all at once!
Make sure you have enough money for housing, utilities, food, and transportation. If you plan to drive, you will need to be able to afford the proper insurance. Think about all your potential expenses and make sure you have the money to cover your essential needs.
As you prepare for your move, gather all your important documents and store them in a safe place. You'll need the obvious documents, such as your immigrant visa, birth certificate, and driver's license. But there are a lot of other documents you will need as well.
From checks to a list of personal effects that you intend to take with you, there are many documents you may not realize you need.
It's true that Canada has excellent healthcare, but as an expat, you may not be covered for the first several months. Don't forget to apply for your health insurance card within your specific province.
Don't Forget to Research: International Health Insurance for Living in Canada
Best Health Insurance in Canada for Expats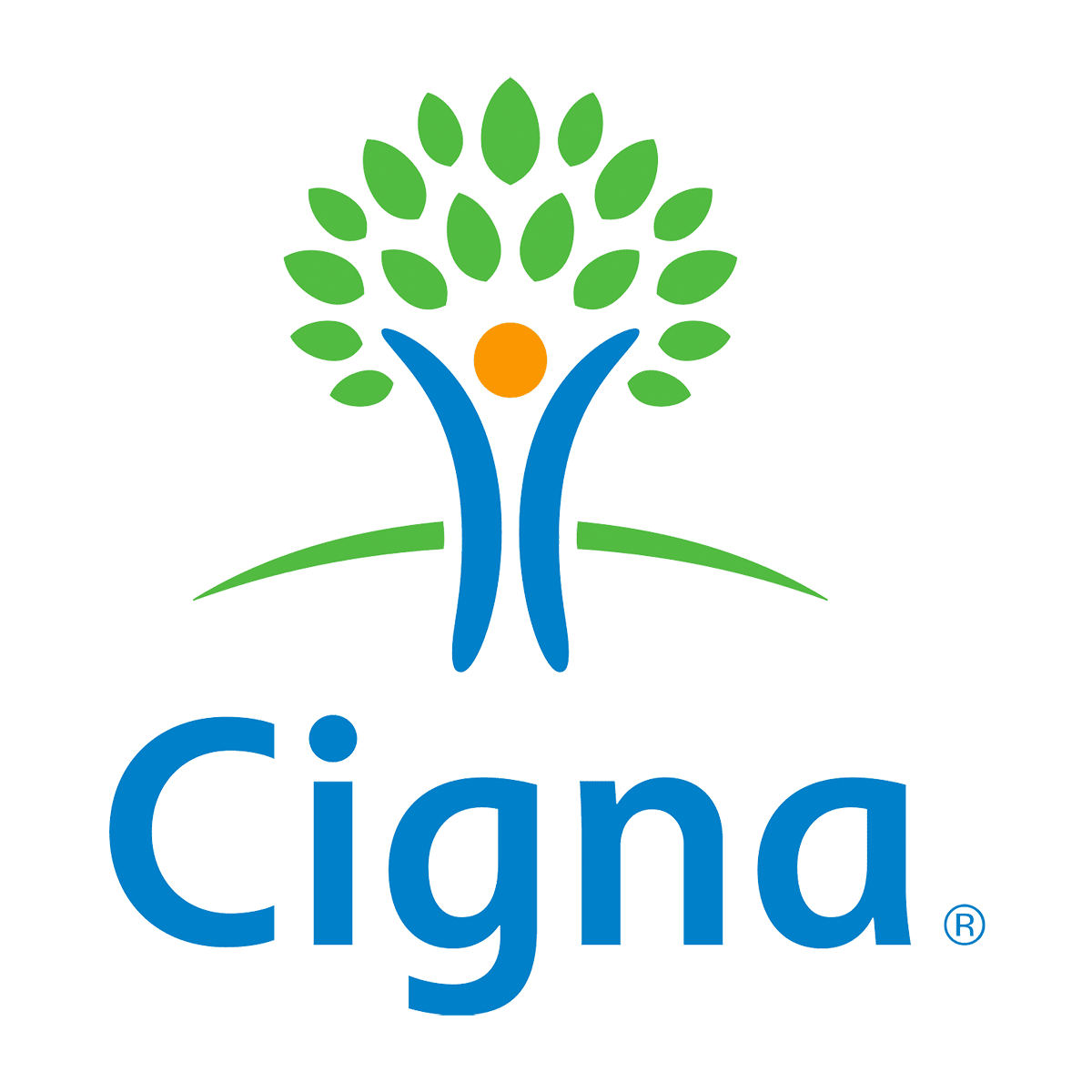 Flexibility to tailor plans to suit your individual needs
Access to Cigna Global's network of trusted doctors
Convenience and confidence of 24/7/365 customer service
Plan Details
|
View Brochure
US Citizens: Health Insurance for Living in Canada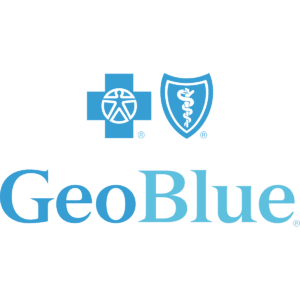 Premium Benefits, Coverage and Service
Define your deductible and prescription benefits
For Foreigners in the US or US Citizens Abroad
Plan Details
|
View Brochure
8. Find a Job as an Expat in Canada
Don't wait until you move to start looking for employment in Canada. It's always best to have a job offer lined up before you make your official move.
Expats from the US will find that job hunting in Canada is very similar. As you would in the US, you can use your network of connections, search job boards, and reach out to companies you want to work for. If you are not from the US, you may want to make use of resume writing workshops and job search training sessions to help you find work.
Before you can do any work in Canada, you'll need a Social Insurance Number, so you should apply for your SIN as soon as you arrive.
To find a job in Canada, research the companies you want to work for and check their websites for posted jobs. Attend job fairs, use employment agencies for assistance, or utilize Job Bank, Canada's online source posting up to 2,000 new jobs each day.
Planning to enter Canada as a skilled worker? Make sure you have your credentials assessed to determine your eligibility. Education, work experience, and professional credentials earned outside of Canada must be approved.
9. Find a Home in Canada
Even if you prefer to buy a home, it's best to find a short-term rental when you first move to Canada. It will take some time to find which cities and which neighborhoods are right for you and your family. With a rental, you can take some time to figure out if you like the area before committing to buying a property in that town.
In cities such as Toronto and Vancouver, the cost of living, including housing, is very similar to prices in the US. In smaller towns, the price of housing can be much cheaper. Consider the differing costs of living in Canada and how it can vary from one area to another.
Regardless of where you move, here are some things you'll need to keep in mind.
In addition to your monthly rent, you'll need to account for real estate agency fees, property taxes, utilities, and maintenance costs. It's important to know what you will and won't be responsible for and how to resolve disputes in case issues arise. For an in-depth look at everything you need to do when renting your first apartment, visit this page from the Government of Canada website.
10. Adjust to the Culture as an Expat
If you know you're going to move to Canada, it's best to research the culture a bit before you go. That way, once you're there, you can immerse yourself in that culture and spend your time making new friends and meeting new people.
For natives of the US or Western Europe, Canada won't be much of a culture shock – it's pretty much the same as you would expect from home. But that doesn't mean there aren't some differences. Canada is a diverse, multicultural country with lots to offer in all areas. Whether you're a fan of art, music, literature, or sports, you're sure to find a variety of exciting things to pique your interest and occupy your time.
You'll want to learn a little bit about the Canadian identity, what Canadians find humorous, and what the local customs are. Every province has its own history, vibe, and style, so embrace the differences and learn to respect whatever local customs exist.
Do Your Homework
Canada is a great place to live and work. But before you decide to move, you'll need to do your homework first. If you have any crimes or convictions in your past, the first step is to determine if you are admissible.
Once you know if you're admissible, research the various types of immigration visas. Choose the province you intend to live in and determine if you are eligible for Express Entry. With those steps completed, apply for your visa.
When preparing to move, it's best to find a job before you go. Gather all of your important documents. Get your finances in order. Look for a home and take the time to learn a little bit about Canadian culture.
Life in Canada is similar to life in the US and in Western Europe, but even those expats will find some differences. With a diverse culture, friendly environment, and excellent health care, Canada is a favorite for expats. It's a fantastic choice for any expat looking to make a permanent move. Do your homework before you go, follow the proper steps for immigration, and you're sure to find a happy home in beautiful Canada.
And if you really like it, consider becoming a permanent resident and make it official!
Bonus: How to Apply for Canada PR (Permanent Residency)
If you're ready to call Canada home for good, you'll need to become a permanent resident.
Applying for permanent residency in Canada is a long and arduous process. The most common application type is the Express Entry method, which is designed for skilled workers. The Canadian government looks for people who have "abilities, education, and work experience that will contribute to the Canadian economy."
To determine if you have the potential to contribute, Canada has a Comprehensive Ranking System (CRS) to grade permanent resident applicants. The CRS scores applicants based on:
Skills
Education
Language Ability
Work Experience
Other Factors (like having relatives in Canada)
If you score highly on the CRS evaluation, you're much more likely to be invited to apply for permanent residency. If you are invited, you'll have to complete the PR application, which includes a $1,040 fee. You may also have to provide biometric data, depending on your native country. Once everything is submitted, expect up to 6 months for processing.
If you don't qualify for Express Entry, there are a variety of other application options for refugees, people with family in Canada, self-employed workers, investors, caregivers, and more.
Related: