Expat Life in the Cities, Beaches and Mountains of Panama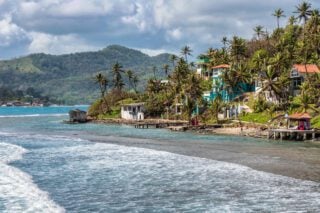 Panama is a popular destination for foreigners who want to live abroad. The country is the second safest in Central America and offers a blend of modernity and tradition. There are so many great cities with varied landscapes and communities to call home. We've ranked the best places to live in Panama based on the diverse needs of expats.
Living in Panama
If you are thinking about moving to Panama, there are a few unique aspects to the country that foreigners appreciate. For example, Panama uses the United States Dollar as their official currency. This is particularly beneficial to Americans and offers more financial stability to expats.
The country is also the most biodiverse in Central America for mammals and amphibians (though Costa Rica wins overall for its plant diversity). Nature-loving expats can explore the special flora and fauna in the rain and cloud forests spread throughout the country.
Additionally, the nation offers an impressive Panama retirement visa. While expats of all ages can enjoy the good weather and laidback lifestyle of the country, people retiring in Panama get additional benefits such as 25% discounts on utility bills and airline tickets.
Get our monthly newsletter filled with tips and information for people living, moving, and traveling outside of their home country.* *By submitting your email, you agree to receive monthly updates for expats, digital nomads, retirees, and more.
How We Identified the Best Cities in Panama
People move abroad for a variety of reasons. Some expats are looking for better job opportunities, while others want a slower pace of life. Some foreigners prioritize cultural activities, while others are looking for a quiet place to retire.
When selecting the best places to live in Panama, we took these diverse needs into consideration. We looked at the cost of living, job opportunities, the healthcare system, and safety levels for different cities in the country. We pulled data from Numbeo, Mercer's Cost of Living Index, and U.S. News and World Report's Economy and Hospital Rankings for these categories.
We also looked at what amenities the cities had to offer, such as cultural activities and the availability of green spaces. Lastly, we looked at the overall quality of life. This category included LGBTQ friendliness, school systems, walkability and bikeability of the city, as well as internet speeds and hours of sunlight.
After giving each city a ranking for each of these categories, we totaled each city's points and used that to rank the five best places to live in Panama.
The 5 Best Places to Live in Panama for Expats
Moving to Panama, you'll find foreigners spread throughout the country. Panama's expat communities can be found in big cities, rural villages and sleepy beach towns. You may find that you like some more than others based on what each one has to offer its residents.
The following 5 cities are currently the best of Panama's expat communities based on the criteria explained above. The cities are all friendly to foreigners but each brings its own unique charm to your new life in Panama.

Compare multiple quotes and coverage options
Work with an insurance expert at no additional cost
Find the best plan for your needs and budget
5. Las Tablas/Chitre
Las Tablas is located on Panama's Azuero Peninsula, about four hours from Panama City. The small agricultural town is quickly becoming a popular city for expats in Panama who prefer a more traditional lifestyle, but still want access to the amenities of the larger city of Chitre 30 minutes away. While English is spoken, you'll find that Spanish or translation apps are needed here more than in other cities on our list.
The town square, Parque Belisario Porras, is the heart of Las Tablas and is surrounded by restaurants, cafes and shops. People young and old gather here to relax in hammocks, visit the Iglesia Santa Librada, sample food from vendors and explore the Museo Belisario Porras.
The locals in Las Tablas highly value their culture, customs, and folklore. The city has two popular celebrations centering around their traditional costume. In January is the Parade of One Thousand Polleras and the Festival Nacional de la Pollera is in July. Even more popular is Las Tablas' Carnaval celebration in February. These events all include parades, food, drink, fireworks and dancing.
On our list overall, Las Tablas scored the highest for safety and hours of sunshine. There are five principal beaches all within a ten-minute drive to the city and the year-round weather rarely goes below 72ºF (22ºC) or above 92ºF (33ºC).
4. Boquete
Boquete is a small mountain town in the western highlands of Panama. The higher elevation makes the temperatures cooler and offers a refreshing break from the tropical climate of the other cities on our list. These chillier temperatures also make Boquete ideal for growing coffee. You'll find the city is home to dozens of small coffee farms.
Boquete has the usual amenities of grocery stores, pharmacies, restaurants and banks, but where the city truly shines is its green spaces and ecotourism. Boquete is home to volcanoes, rivers and cloud forests, where tropical vegetation meets high mountains and clouds provide moisture in place of rain. There are plenty of trails and tours for locals to explore and see the colorful plant and animal life that surrounds the area. Panama's only volcano, Volcán Barú, is a popular but difficult hike that offers views of both the Pacific Ocean and the Caribbean Sea.
Life in Boquete is slower-paced and low cost. It's the perfect city to both relax on the side of a river with a delicious locally grown coffee, and go trekking and birdwatching in national parks.
Also Read: Moving Abroad to Panama
3. El Valle de Anton
El Valle de Anton, or "El Valle," is located in central Panama. The city sits in the crater of an extinct volcano and is surrounded by cloud forest and mountains. Like Boquete, El Valle is a great city for nature lovers. There are many easy-to-access hikes that will take you past waterfalls, canyons and ridge trails.
People like El Valle for the walkability and bikeability of the city as well as the proximity to the mountains. The climate is mild year-round, with the temperature averaging 74ºF (23ºC)
during the day. Foreigners say they like the small-town community vibe that the expats bring to the city.
El Valle has the usual amenities of a city. There are banks, grocery stores, shops and restaurants. On Sundays there is a popular market that sells local Panamanian handicrafts. For anything you can't find in El Valle, Panama City is just 2.5 hours away and buses leave every hour. The town is a bit less sleepy during the weekends as many Panamanians from the capital have vacation homes in El Valle. The proximity to the capital also makes the cost of living a bit higher than in Boquete.
2. Panama City
The capital of the country, Panama City, is the biggest city in Panama, a popular destination for expats and ranks number two for the best places to live in Panama. The city is a modern metropolis, with the best amenities the country has to offer. You can find restaurants serving a wide variety of international cuisines, job opportunities and the best hospitals available in the country.
Expats enjoy the convenience of living in a large city with efficient public transit. Families feel safe knowing violent crime is low in the city and appreciate the high-quality international schools with instruction in both English and Spanish. Digital nomads like the vibrant expat communities and access to both cultural and recreational activities. Retirees enjoy the tropical climate and access to high-quality medical care. Private insurance plans allow people to access these facilities and keep their healthcare costs affordable.
In this thriving city, you are well connected to the rest of the country. Beaches and waterfalls are under an hour drive away. If you need a break from the bustling city streets, you can stop by the Natural Metropolitan Park, a tropical rainforest located within the city limits.
Panama City lost points in our ranking due to the cost of living in the capital. However, this is in comparison to other cities in Panama. Many expats find the cost of living to be lower than in their home country. Prices are, on average, almost 50% cheaper than in New York or London. Most foreigners find that the more expensive cost of living in Panama City is worth it for the quality of life they receive in return.
1. David
David is the third largest city in Panama and is becoming more popular by the day. While Panama City is the main hub for the eastern side of the country, David is the hub for the western side. Full of middle-class neighborhoods and with English widely spoken, David is perfect for expats who want the same developed infrastructure as the capital, but with a lower cost of living.
Shopping centers, restaurants, banks, and high-quality hospitals are all available in David. Outdoor recreation activities are also easily accessible. You can reach the sunny Pacific Ocean in 30 minutes or the cool highland rainforests in 40 minutes. There is also an international airport in David that has daily flights to the capital.
While David is rated the best place to stay in Panama, if you don't like high temperatures, David may not be the city for you. During the dry season, David is Panama's warmest city, seeing average temperatures in the high 80s and low 90s (~30-33ºC).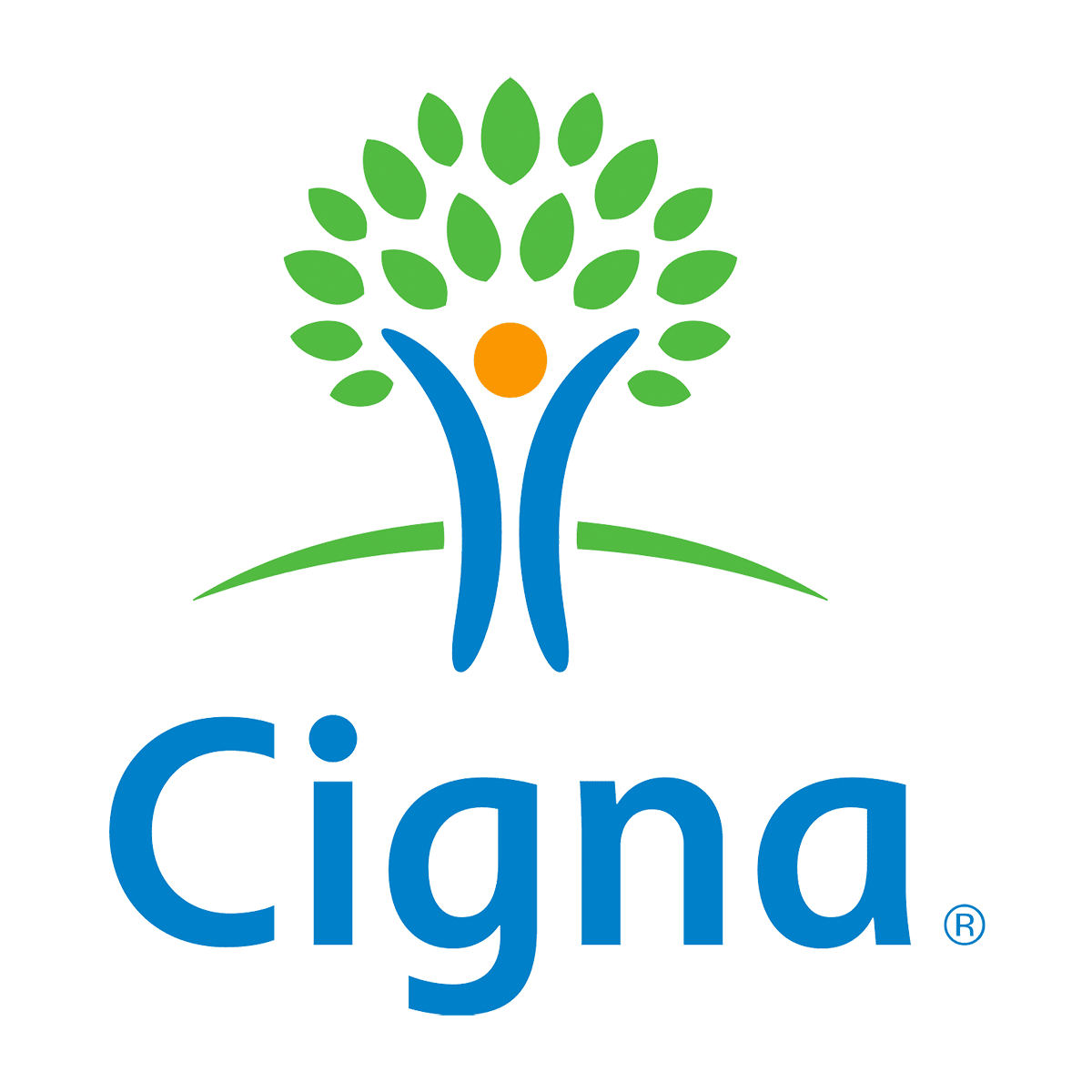 Flexibility to tailor plans to suit your individual needs
Access to Cigna Global's network of trusted doctors
Convenience and confidence of 24/7/365 customer service
Plan Details
|
View Brochure
Other Best Places to Live in Panama
With so many great cities to choose from, it's hard to narrow it down to the top five. Although these cities didn't quite make the cut for the best place to live in Panama for expats, you may find that they are more what you're looking for.
Coronado
Coronado is a beach town on the Pacific coast. Located just one hour away from Panama City, it is a popular destination for expats and locals alike. There is a thriving and growing expat community in Coronado and English is commonly spoken. The weather is some of the best in Panama, with lower-than-average rainfall and a daily temperature of around 84ºF (29ºC). Coronado doesn't just have white sand beaches and water activities. You'll also find top-tier medical services and options for high-quality international schools.
Santa Fe
Sante Fe is a small mountain town with a growing expat community. It's comparable to Boquete or El Valle due to the laid-back lifestyle, climate and options for outdoor enthusiasts. The town is small, with just 3,200 residents and you'll find it's cheaper than both Boquete and El Valle.
Expats report that the locals are friendly and the internet connection is reliable. Although rural, there are still several restaurants, grocery stores and bars available. The larger city of Santiago is less than an hour away for anything you can't find in Sante Fe and the frequency of buses means you won't even need a car.
Bocas Del Toro
Located in the northwest of Panama, Bocas del Toro comprises a small mainland and a group of nine main islands in the Caribbean Sea. When expats say they are going to Bocas del Toro they generally mean Isla Colón, where Bocas Town is located. From Isla Colón you can explore the hundreds of smaller islands and islets located around the archipelago by water taxis.
Bocas del Toro has beaches on turquoise Caribbean waters, abundant marine life and a friendly, growing expat community. Foreigners tend to be involved in island life and welcoming of newcomers. While the islands are great for water activities and a laid-back beach lifestyle, amenities are limited. For large shopping trips or major medical care, residents must travel to either Panama City or David.
Also Read: 7 Safest Places to Live in Panama
More Questions About Panama Residency
What Are The Disadvantages of Living in Panama?
While there are many advantages to moving to Panama, the biggest complaint foreigners have is how slowly things can move in the country. You must be patient when dealing with the government and paperwork. Locals use the word "mañana" (tomorrow) to say "not today." This is not a promise that things will actually get done tomorrow. Once you adapt to the slower paced lifestyle, most of the cons of living in Panama disappear.
Where do US Citizens Live in Panama?
You'll find US citizens living in Panama throughout the country, especially in the cities mentioned above. Panama is particularly popular with American expats because of how close it is to the United States, the lower cost of living, and tax advantages of retiring to Panama.
How Long Can a US Citizen Live in Panama?
Tourists from the U.S. and Canada can stay in the country for a maximum of 180 days. If you would like to permanently move to Panama, you'll need to apply for a residency visa. There are a few different types of visas available. Check out the Consulate of Panama's website to learn which one is best for your needs.
Do Expats Pay Taxes in Panama?
Citizens and residents in Panama are taxed on income earned from Panamanian sources. You are considered a resident if you spend more than 183 days in the country in a calendar year. U.S. citizens living in Panama should be aware that they will need to file both a Panama and US tax return. Since owning a home or running a business can impact your taxes, it's best to consult with a professional tax service.

Compare multiple quotes and coverage options
Work with an insurance expert at no additional cost
Find the best plan for your needs and budget
Read More: