How to Move To New Zealand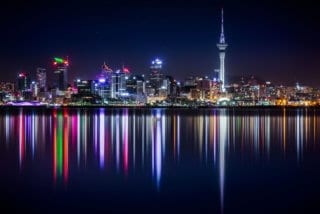 New Zealand, also known as Aotearoa, is a wonderful place to live, the land of the long white cloud. It's a small country, about 5.1 million people spread across two large islands in the cooler part of the South Pacific. Expats here love the quality of life: the peace, the access to the great outdoors, and a culture that supports a good work-life balance. New Zealand is the perfect place for expats who want a fresh start – if you are allowed to move here.
"Can I move to New Zealand?" Yes, it is still possible, especially for skilled professionals. But know that after global disruptions around the COVID-19 pandemic, it's not as easy to move to New Zealand as it used to be.
To learn how to move to New Zealand, read our detailed guide to immigrating.
Since 2020, Travel and Immigration Requirements for New Zealand Change Often
Immigration to New Zealand has changed recently, and it is still changing. Here is what you need to get started about the requirements to move to New Zealand today.
Between 2017 and 2020, the government brought in stricter standards for permanent residency and reduced some family migration options. You can expect more changes to New Zealand immigration and travel requirements in the next several years. Immigration New Zealand has a special COVID-19 section on their website where you can learn if New Zealand is open to general migrants.
Pandemic-Related Restrictions Keep NZ Safe But May Prevent Travel
Also understand that, in New Zealand, pandemic-related travel restrictions may happen suddenly. They apply to everyone in New Zealand including those living in New Zealand as a foreigner or expat. In 2020 and 2021, New Zealand had exceptionally strict requirements to enter the country. In 2022, this will change to allow all travelers vaccinated against COVID-19 to enter New Zealand, based on strict entry conditions. Check Immigration NZ's latest information around COVID-19 to learn more.
These travel standards could change at any time. What's important is that limits around entry and quarantine could possibly stop you from returning to New Zealand when you need to.
Are you OK staying in New Zealand for at least a year without traveling to another country? If your answer is yes, then you are a good candidate to live in New Zealand for a time, even with possible travel restrictions. If it is really important to be able to travel to your home country at short notice, you might want to wait before you plan a New Zealand move.
A Migration Consultant Can Help
The New Zealand government's migration branch, Immigration NZ, is working through a backlog of applications. This means they take a long time to answer. If you want or need support for your situation, try a New Zealand-based migration consultant.
Migration consultants are independent professionals who provide immigration consulting. They are up to date on any changes around New Zealand visas. To get started, pay for one Q&A session with a migration consultant to see if they have helpful advice for you. If you click, you can commission them to help you navigate applying to New Zealand's immigration system.
New Zealand Visas and Work Permits for Expatriates
When you are ready to move to New Zealand, you need a visa. A visa is your official confirmation that the New Zealand government has given you permission to enter and live in Australia. Global events have led to changes around the availability of New Zealand visas for expatriates. Here's what you need to know about New Zealand visas.
First, to find out which visa is best for you, check out New Zealand's Visas for New Zealand page. You may also consider investing in a consultation with a professional migration consultant.
Work Visas
The most reliable way to enter New Zealand is with a work visa linked to a job offer. Even when international travel is restricted, medical professionals and some technology and media specialists have moved to New Zealand on a work visa.
To get a work visa to New Zealand, you need a job offer and a formal sponsorship from an employer who wants to hire you.
Permanent Residency Visa
If you want to stay in New Zealand permanently, possibly to become a citizen, you need a permanent residency visa. Permanent residency visas can be evaluated based on "points" given for factors like your age, profession, and education level. To apply for a permanent residency visa, you should be under the age of 56 and in good health.
Under 30? Try a Student or Working Holiday Visa
When New Zealand is open for travel, student and working holiday visas are an excellent way to come to Aotearoa. These are a great option for people 18 to 30 (up to 35 for some partner countries). With a working holiday visa, you can stay in New Zealand for at least 12 months, traveling and working to support yourself. On a student visa, if you enroll with an approved education provider, you can stay in New Zealand for up to four years. You can even work part-time while you are studying.
Older Migrants Have Options, Too
How to move to New Zealand when you are older? Business and investor visa options can open the door to New Zealand.
Top Tips to Find New Zealand Jobs
Often, finding a job in the country is how to move to New Zealand. Some of the hottest fields for expats in New Zealand are medicine, teaching, IT work, and hospitality. These resources will help you hunt for that perfect New Zealand job.
If you are responding to an ad, check the ad to confirm that the job accepts applicants from outside of New Zealand. Also note that New Zealand resume formats can be different from the formats used in countries such as the United States. Use the Careers NZ guide to CVs and cover letters for your New Zealand job applications.
Expat Life in New Zealand
Why move to New Zealand? New Zealand provides a peaceful, comfortable life in touch with nature. With the relaxed, expat-friendly culture and the stunning natural setting, there's nowhere like Aotearoa. Learn more about the essentials of getting settled in New Zealand.
Finding Healthcare in New Zealand
Compared to other countries, New Zealand's healthcare system provides advanced support. New Zealand's main cities have world-class hospitals and medical care.
More, New Zealand has a public healthcare system that gives citizens free hospital care and emergency services. Visits to family doctors, also known as general practitioners, are relatively affordable with a payment between $20 and $60. Ambulances in New Zealand are free, too. However, New Zealand's public health care system does not cover dental and vision care for most adults.
This generous system also covers Australian citizens and people in New Zealand on a permanent residency or long-term work visa.
Private health insurance may be a condition of your visa as an expat in New Zealand. For example, those in the country on student and working holiday visas must buy private health insurance. This also applies if your work visa is less than two years.
Increasing amounts of New Zealanders are choosing private health insurance, too. Being able to access private health care through insurance can reduce the wait time for specialist appointments and surgeries.
Best Health Insurance for Expats in New Zealand
As an expat, foreigner, or visitor in New Zealand, you want a health insurance plan that covers your special needs. These can include travel support and repatriation around your health care, and coordination with overseas care providers.  These plans provide the support you need.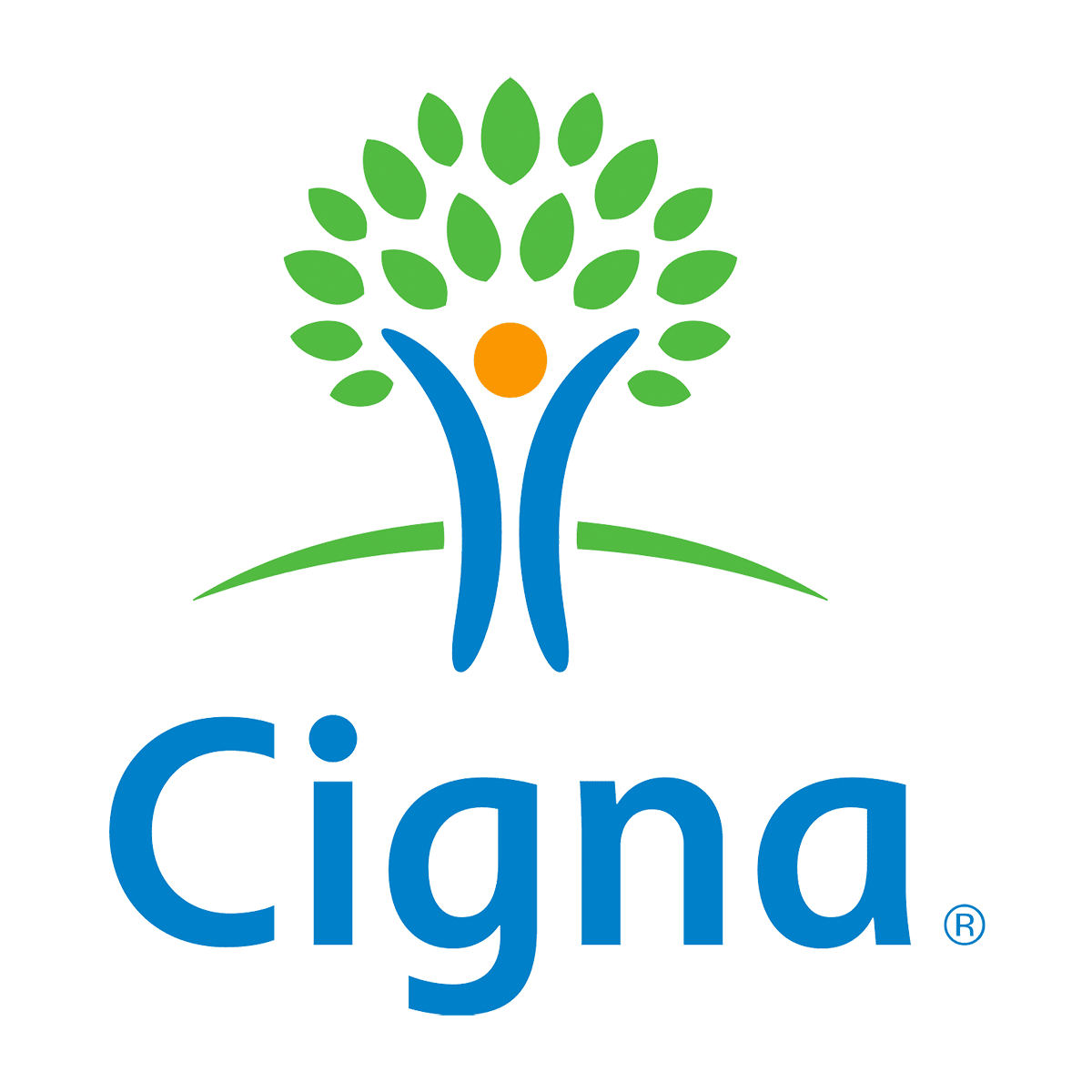 Flexibility to tailor plans to suit your individual needs
Access to Cigna Global's network of trusted doctors
Convenience and confidence of 24/7/365 customer service
Plan Details
|
View Brochure
Best Medical Insurance for US Citizens Living in New Zealand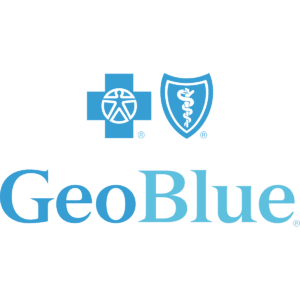 Premium Benefits, Coverage and Service
Define your deductible and prescription benefits
For Foreigners in the US or US Citizens Abroad
Plan Details
|
View Brochure
Finding a Place to Live in New Zealand
It's hard to house-hunt in New Zealand from another country. Most expats settle into a temporary rental or an AirBnB for a few weeks while they search for a place to rent or buy.
In big cities, the New Zealand rental market is very like New York City, with rentals managed by rental agencies. As in New York, you may be asked to pay an agent's fee when you sign your rental agreement. Many New Zealanders find places to live via Trade Me Property. Networking also plays a role, such as asking people you work with if they know of a place.
In New Zealand, most rent is paid weekly, not monthly. Rentals are usually unfurnished, and "unfurnished" means no refrigerator, washing machine, or dryer (there are services that will rent these to you). Unfortunately, some rental agencies may try to take advantage of expat renters. Renters in New Zealand have many rights: learn about them here.
Buying a place to live may take some time. House purchases often have a 2 to 3 month settlement period. It can be quick and easy to buy a central Auckland apartment, but read the fine print about building maintenance fees and earthquake compliance. Sometimes an apartment that looks like a bargain has hidden costs that you will have to pay to bring it up to earthquake code.
Expat Banking and Finance in New Zealand
Here's what you need to know about expatriate banking in New Zealand. Most New Zealand banks are very good at sending and accepting international transactions. Banks in some countries, like the United States, may have more difficulty accepting transactions from New Zealand. Expats moving to New Zealand should ensure that home country bank accounts will accept transfers from a New Zealand bank.
You can also start up an account with a bank that provides international services or has offices in many countries. The international bank HSBC is often recommended for expats and has offices in New Zealand's major cities.
Checks and checkbooks are nearly extinct in New Zealand. Most New Zealand banks don't issue checkbooks or accept local checks anymore. Almost all transactions are done via electronic bank transactions. Expect to buy your groceries, pay your rent and utilities, and receive your pay via quick online deposits. Once you're used to it, it's fast and convenient.
Social Life in New Zealand
New Zealanders can seem reserved. They open up when you spend time with them. Say yes to quiz nights, drinks on Friday after work, or invitations to join them in sports or at home. Volunteering is also a good way to meet people. Reach out and join some groups and meetups for your favorite things and you'll have a full social life in no time.
Life in New Zealand often has a strong family focus. Expats who move here with children have a very easy time connecting with other parents. For the sports fan, getting into rugby, cricket, soccer, and netball – the most popular sports in Aotearoa – will also bring you friends. If you've always wanted to sail or ride horses, get started in New Zealand.
Expats are sometimes baffled by New Zealand terms and different ways of socializing. Many events, like picnics, barbecues, and evening parties, are very relaxed. If your host asks you to "bring a plate": that means you should bring food to share. It's so normal to bring food or drinks to contribute to a party or gathering that you may not be asked to do so. Go ahead, it's always appropriate!
Get Ready to Move to New Zealand
As an expat considering New Zealand, it's always wise to be prepared before making a life-changing move. If you know what to expect before you get there, you'll be able to enjoy a new life in New Zealand right away.
It takes some work to move here, but now you know how to move to New Zealand. It may seem challenging. Yet as Crowded House (fronted by New Zealand national treasure Neil Finn), sings, "don't dream it's over." Applying for a visa may feel like "six months in a leaky boat." But with the right qualifications and patience, that tune can change to "you'd better be home soon."