The Expats' Guide to Moving to Portugal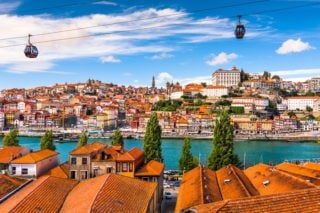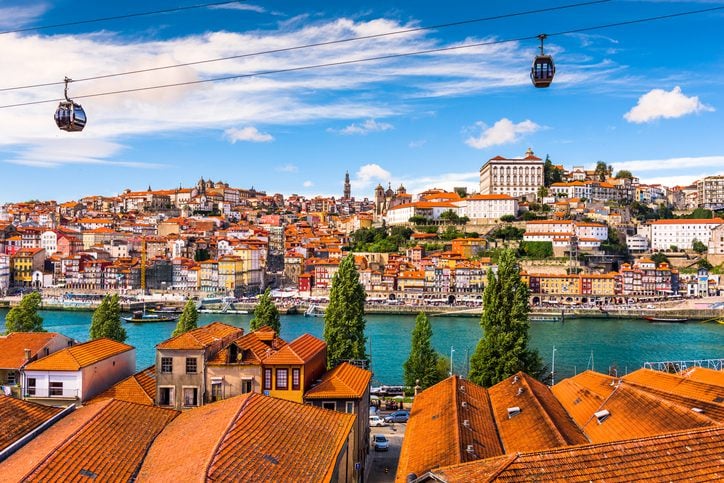 For many expats, life in Portugal can't be beaten. From students to digital nomads to retirees, everyone seems to love Portugal's climate, culture, and easy connections. Small wonder! Average temperatures in Lisbon fluctuate between a pleasant 78°F degrees in July and a moderate 56°F degrees in January, according to Accuweather. Portugal has food, wine (and, of course, port), music, dance, and outdoor adventure opportunities that rival any destination. Plus, the country offers short hops to Europe and North Africa, not to mention some of the continent's fastest flights to North America. But, of course, in order to enjoy everything the country has to offer, you first have to get there. That means planning and plenty of paperwork for everyone moving to Portugal.
Legal Requirements for Moving to Portugal
Expats from other European Union countries happily don't need a work visa to move to Portugal. They can travel and work there with ease. However, they must apply for a residence card to remain long-term.
Non-EU citizens face a more involved process, usually involving visas. In nearly all cases, would-be expats need a job offer lined up before they move. In these circumstances, employers initiate the paperwork on your behalf. However, in order to do so, they'll need to prove that they tried to recruit Portuguese citizens before offering the position to a foreigner. As such, the process doesn't happen overnight.
Most Americans get a residency Visa Type 1. As a part of the application, you'll be asked to submit a criminal background check and participate in an interview at the nearest Portuguese consulate. The staff there will request proof of financial means and proof of accommodations (even if it's just a short-term guesthouse.) Visa Type 1 permits are generally valid for one year, and renewals last for a two-year period. After five years, you can apply for permanent residency.
Related: Retiring in Portugal
Understanding the Cost of Living
Before moving to Portugal, a bit of financial planning goes a long way towards a smooth transition to your new home. Alas, researching the cost of living in Portugal doesn't always tell the whole story about day-to-day expenses. All prices below are accurate as of August 2022 and were sourced from Numbeo.
While many costs appear low, local salaries pale in comparison to much of western Europe. In fact, the average is about USD$970 per month. However, if you work for an international company, your generous salary will go a long way, and you'll enjoy a comfortable lifestyle.
If you embrace frugality, an income of USD$18,000 a year often allows a comfortable but modest life, with a small home and occasional splurges. Double that salary, and you'll enjoy a luxurious lifestyle. Your future might include a home with a pool, frequent restaurant meals, and plenty of travel.
As a benchmark, simple lunch at a small cafe can cost as little as USD$7.37-9.01 in Portugal. A three-course dinner for two starts at USD$32. Beer, coffee, soda, and bottled water range from USD$1-$2.25. Supermarket staples ring in at a similarly affordable rate. A dozen eggs or a pound of rice, apples, oranges, bananas, tomatoes, potatoes, or onions all cost about USD$2.10 or less (sometimes much less), while a gallon of milk costs $2.30-2.81. However, the cost of luxury items like imported consumer goods, foreign wine and beer, and out-of-season produce reflects their status as pricey indulgences.
Finding a Place to Live in Portugal
Expats who feel flush with cash will find Portugal full of home-buying opportunities. The country's economy has recovered from a downturn and is now strong, so prices are rising but still remain affordable. And if you happen to have a spare €500,000 (USD$511,000) or so to invest in property in specifically designated regions of the country, you may just meet the threshold for a "golden visa." This special residency visa offers a five-year stay in Portugal in return for a minimum level of investment.
Most expats opt to rent an apartment rather than buy a mansion. After all, renting a one- or two-bedroom place is much more accessible than qualifying for a golden visa. Housing in Portugal starts at around USD$315-385 per month for a one-bedroom apartment in a small remote town and increases to USD$1800-2200 or more for spacious and luxurious options in the center of a popular city. In general, destinations near the coast boast steeper prices, while communities located inland represent affordable bargains. Major cities popular with tourists, like Lisbon and Porto, are similarly expensive, but quieter cities and towns offer cheaper prices. Even with its slightly higher costs, Lisbon is among the safest cities in Portugal.
When signing rental contracts, expats need their passports and proof of income (such as their last pay stub or tax return). Those who don't work in traditional employment may be asked to provide a guarantor—and that person must have pay stubs or tax returns.
As the tenant, you can expect to pay a deposit equal to one or two months' rent. In general, rental contracts in Portugal last two years. However, longer and shorter periods of time remain possible for flexible tenants.
Understanding Portugal's Healthcare System
Portugal enjoys an excellent standard of healthcare. The country has state-provided health insurance, available at no cost for all citizens and legal residents. The system covers all medical procedures (save for dental care and cosmetic surgery) and includes preventive and acute care.
A mix of public and private services delivers healthcare in Portugal. On the public side, the system is known as the Serviço Nacional de Saúde or SNS. However, over the years, the Portuguese government has invested less in public healthcare compared to its European counterparts. As such, patients seek alternatives, and thus private clinics and hospitals often fill in service gaps. Those who opt to be treated in private facilities can expect multilingual staff, shorter wait times, and access to a broad range of specialists. They can also expect more private and comfortable surroundings than those found in public hospitals and clinics.
New expats in Portugal shouldn't have too much difficulty signing up for public medical care if they choose to go that route. First, they must register with their local council, known as the junta de freguesia. The council provides proof of address, a crucial piece of documentation for the next step of the process. Expats must bring their proof of address, their residence card (título de residência), and their work visa to their local healthcare center (centro de saúde) to complete the process. After filling out some forms to register with the health center, expats receive a healthcare number (número de utente). With it in hand, you have everything you need to access public healthcare services.
Best Health Insurance in Portugal for Expats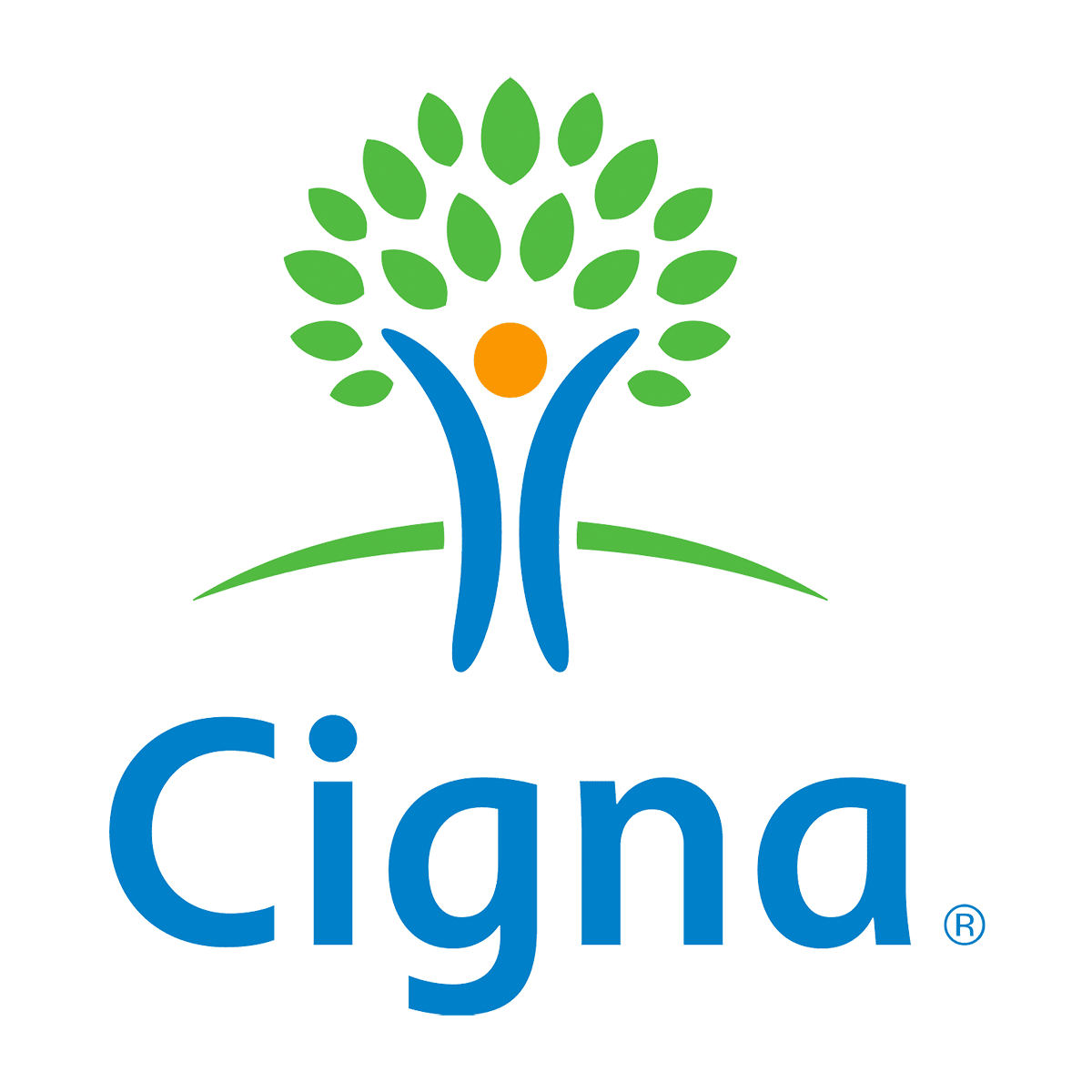 Flexibility to tailor plans to suit your individual needs
Access to Cigna Global's network of trusted doctors
Convenience and confidence of 24/7/365 customer service
Plan Details
|
View Brochure
Best Global Health Insurance in Portugal for US Citizens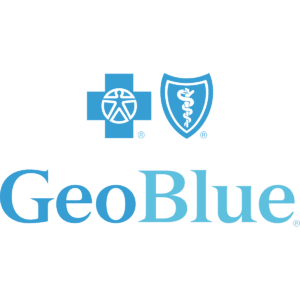 Premium Benefits, Coverage and Service
Define your deductible and prescription benefits
For Foreigners in the US or US Citizens Abroad
Plan Details
|
View Brochure
Setting Up Banking and Finances
When you're moving to Portugal, setting up a bank account is a simple, straightforward process. You can even do it from outside the country, and many banks offer online account options.
In order to open a bank account in Portugal, new customers must submit proof of identification (such as a passport or national ID card), your tax number and card, your residency card, and your proof of address (often a recent utility bill or rental contract).
Many banks also require an initial minimum deposit of €100-€250 (USD$102-$255) payable in cash or by international money transfer. Once all documents and the minimum deposit are submitted, bank cards and checkbooks get mailed out in a matter of days.
Related: