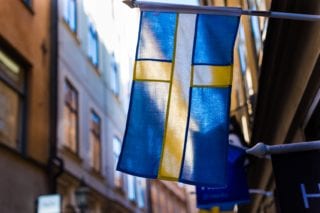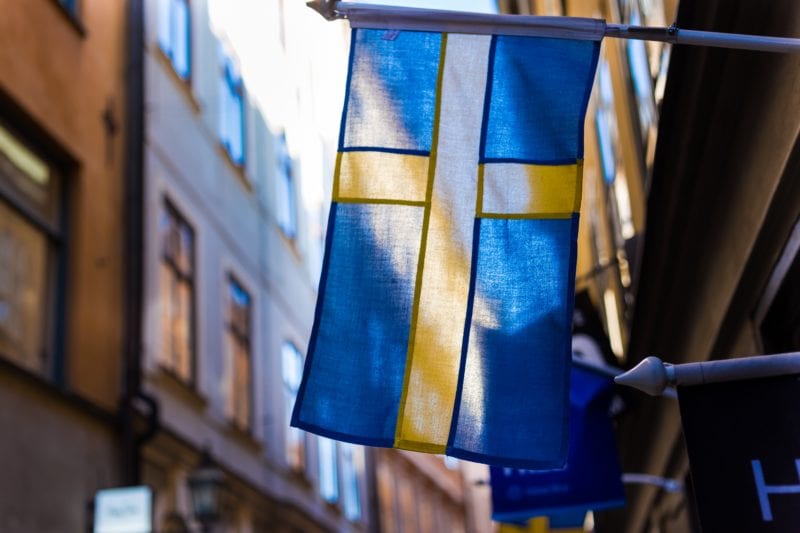 Sweden offers a high quality of life to its citizens. In 2022, U.S. News & World Report's annual Best Countries in the World listing ranked Sweden as the number one country in the world for quality of life and the fifth best overall. Sweden performs higher than the OECD average in many categories, including education, health and work-life balance. No matter how you look at it, life in Sweden is exceptional. The affordable cost of living in Sweden is just another reason the country is a great place to live. The following numbers, unless otherwise noted, were sourced from Numbeo. These prices were up to date as of February 2023. All amounts in Swedish kronor have been converted to USD.
Is Sweden Expensive?
Depending on where you live, Sweden may not be as expensive as you imagine for Northern Europe. In fact, it is the cheapest of the Nordic countries. The cost of living in Sweden is lower than in Norway, Finland, Iceland, and Denmark. In comparison to other European countries, Sweden is also cheaper than France, Germany and the United Kingdom.
When comparing the cost of living in Sweden versus the U.S., you'll find that consumer prices are 13% lower in Sweden. Major cities in Sweden have similar or cheaper consumer prices than U.S. Midwest cities like Detroit, MI or St. Louis, MO. Stockholm is the most expensive city in the country and is ranked 87th on Mercer's Cost of Living Index; New York City comes in at 7th. Stockholm's consumer prices are more similar to Houston, TX; Glasgow, Scotland and Toronto, Canada.
What Are the Most Expensive and Cheapest Places to Live in Sweden?
Most Expensive Cities in Sweden
Sweden has many great cities for expats and foreigners to live in. The major cities tend to be more expensive, especially for rent. The following are the most expensive cities to live in, according to Numbeo. Outside of Stockholm, each city sees consumer prices 35-37% lower than New York.
The Cities
Stockholm: Stockholm is the capital and largest city of Sweden. The cosmopolitan city is a leading technological hub with many universities and opportunities for employment. Nature enthusiasts can access green spaces around the city and the unique archipelago. Although the city has a higher cost of living than the rest of the country, it is far more affordable than New York. Consumer prices in Stockholm are 28% lower than in New York and 45% lower if you take rent into consideration.
Solna: Located between Stockholm and the international Stockholm Arlanda airport, Solna is a rapidly growing city. The city offers low corporate taxes, attracting many businesses and making it an excellent location for expats or foreigners seeking work. Famous sites include multiple royal palaces and the Angso National Park. Like Stockholm, Solna offers many opportunities for nature lovers to explore green spaces.
Gothenburg: Located on the west coast, Gothenburg is Sweden's second-largest city. Home to Volvo cars and two universities, it's also known for its seafood and craft beer scene. The city has the largest amusement park in all of Scandinavia and one of the best botanical gardens in Europe. Like many other cities in Sweden, you don't need to travel far to reach beautiful coastlines and forests. Additionally, Gothenburg has been ranked as the world's most sustainable city for multiple years by the Global Destination Sustainability Index (GDSI).
Västerås: The sixth largest city in the country, Västerås is one of Sweden's oldest cities. It dates back to Viking times, with burial mounds found just outside the town. Birthplace of clothing store H&M, the city is on Lake Mälaren, the third largest freshwater lake in the country.
Uppsala: Uppsala hosts the oldest university in Scandinavia and is known as the Cambridge of Sweden. The city is considered an innovative city for both academia and business. It's also an easy ride to Stockholm by train and is a popular choice for commuters looking for cheaper rent outside the capital.
Most Affordable Cities in Sweden
Want to live somewhere more affordable with a strong expat community? These cities still offer many of the same benefits as the bigger, more expensive ones. The following cities all offer consumer prices 20-25% cheaper than Stockholm. In Umeå, you'll find things are even cheaper; consumer prices there are 30% lower than in Stockholm. Each of these cities has consumer prices that are 37-40% lower than New York and 57-62% lower if you include rent.
The Cities
Umeå: This small university town is often referred to as the "capital of northern Sweden."  It's popular for winter activities such as dogsledding, skiing, and hockey. Additionally, Umeå is a great location to see the northern lights. Consumer prices in Umeå are comparable to those found in Madrid, Spain.
Örebro: Örebro is a mid-sized city located between Stockholm and Gothenburg. It's a great place to find respite from the busy hustle of the larger cities. Still, Örebro offers a 13th-century castle, museums and a plethora of nature reserves.
Linköping: A university town, Linköping is the fifth largest city in Sweden. It is another technological hub, has one of the best hospitals in Sweden, and is known for pushing environmental issues. The city has committed to be carbon neutral by 2025. Their most popular attraction is the Friluftsmuseet Gamla Linköping, an open-air museum.
Malmö: Located in the south of the country, closer to Copenhagen than Stockholm, Malmö is Sweden's third largest city. The city has a diverse population and a youthful atmosphere, with an average age of just 35. Malmö is known for its eco-friendly lifestyle, with a nearly carless city center and most people getting around by bicycle. From gardens to beaches to a thriving restaurant scene, there is something for everyone in Malmö.
Lund: Located close to Malmö, Lund is a university town and one of the oldest in the country, dating back to 990. Historically, the city was once part of Denmark, and you can see Danish influences in the architecture. Full of students, Lund has many affordable cafés and is one of the best places to experience fika culture, where people take a short break in their day to socialize over a snack and hot drink. The city also has museums, galleries, and a healthy nightlife.
The Average Cost of Living in Sweden
Housing Costs in Sweden
Just as in the United States, the cost of living in Sweden greatly varies depending on where you live.
Stockholm is the most expensive city in the country and this is readily reflected in the rent prices. In Stockholm, a one-bedroom apartment in the city center averages $1,267 to $1,549. A three-bedroom apartment costs nearly a thousand dollars more ($2,037 to $2,490). Prices drop if you choose to live outside the city center. There, a one-bedroom apartment can be found for $911 to $1,115 and a three-bedroom for $1,409 to $1,722.
On average, in city centers, a one-bedroom apartment in Sweden costs between $778 and $950 and a three-bedroom between $1,255 and $1,535. The affordable cities mentioned above boast rent prices cheaper than the national average. In Lund, you can find one-bedroom apartments for $730 to $893 and three bedrooms for $1,300 to $1,590 in the city center. Prices are even cheaper if you choose to live a bit further out.
Don't forget to take utility bills into account when thinking about housing costs in Sweden. Heating, electricity, water and other standard utility costs average $75-92 for a 915-square-foot apartment. Expect prices to vary based on the size of your home. Additionally, home internet averages $27-$33 per month.
Food and Entertainment Costs in Sweden
Going out for a meal in Sweden is affordable by most European standards. Lunch at an inexpensive restaurant will cost between $10 to $12.50, slightly cheaper than the U.S. average of $11 to $13. Additionally, food trucks have become quite popular in Sweden. You can find these outdoor dining carts selling quick and affordable meals to people on the go. If you prefer finer dining, a three-course meal for two averages between $68 and $83.50. If you add in some movie tickets, which average $12.50 to $15 per ticket, you can have a fancy night out on the town for around $100. Alcohol is more expensive in Sweden compared to food prices: draught beers average between $6 and $7.30.
As usual, you can save more money by staying in. A pound of beef ranges from $6.50 to $8 while chicken goes for $3.50 to $5. Adding some carbohydrates to round out the meal, such as rice and potatoes, costs around a dollar. Other kitchen staples include a gallon of milk for $4.25 to $5.25, a loaf of bread for $1.90 to $2.30, a dozen eggs for $2.80 to $3.45, and a pound of apples for under $1.50. If you'd like to add a mid-range bottle of wine to your meal, expect to pay around $8.50 to $10.50.
Transportation Costs in Sweden
Swedes use public transportation frequently. Buses are the most common way for people to move through the city. But depending on where you are in the country, you'll also find trams, subways, or even ferries offered as a part of the city transit system. On average, a one-way transportation ticket goes for between $3 and $4. To be more cost-effective, many people buy monthly passes that average $72.50 to $89.
To move between cities and regions in the country, you'll find that both buses and trains are available. Buses tend to be cheaper, though the train network is bigger and departs more frequently. Intercity train prices average $103.50-126.50.
The Costs of Education in Sweden
The public school system is free in Sweden, including not only primary and secondary schools but universities as well. In 2022, The Campus Adviser ranked the country 15th in the world for higher education. The cost of universities alone demonstrates how much more affordable the cost of living is in Sweden versus the U.S.
There are many international schools for expats or foreigners with families to keep children up to date with their countries' standards. On average, an international school will cost between $2,397 and $2,930 annually per child.
Healthcare Costs in Sweden
Sweden has a high-quality, decentralized healthcare system. Each region oversees its own healthcare resources. While the system is not completely free, the fees are nominal. The government has capped out-of-pocket payments at 1100 SEK (~$105 USD) over a period of 12 months.
All residents, including expats and foreigners working in Sweden, can access the healthcare system. To register, you must get your residence permit and your Swedish tax ID number (personnummer). Then, sign up at your local healthcare center (vårdcentraler). Getting a tax ID number takes a couple of weeks. Make sure you have international health insurance to cover your healthcare costs until your application is approved and a number assigned.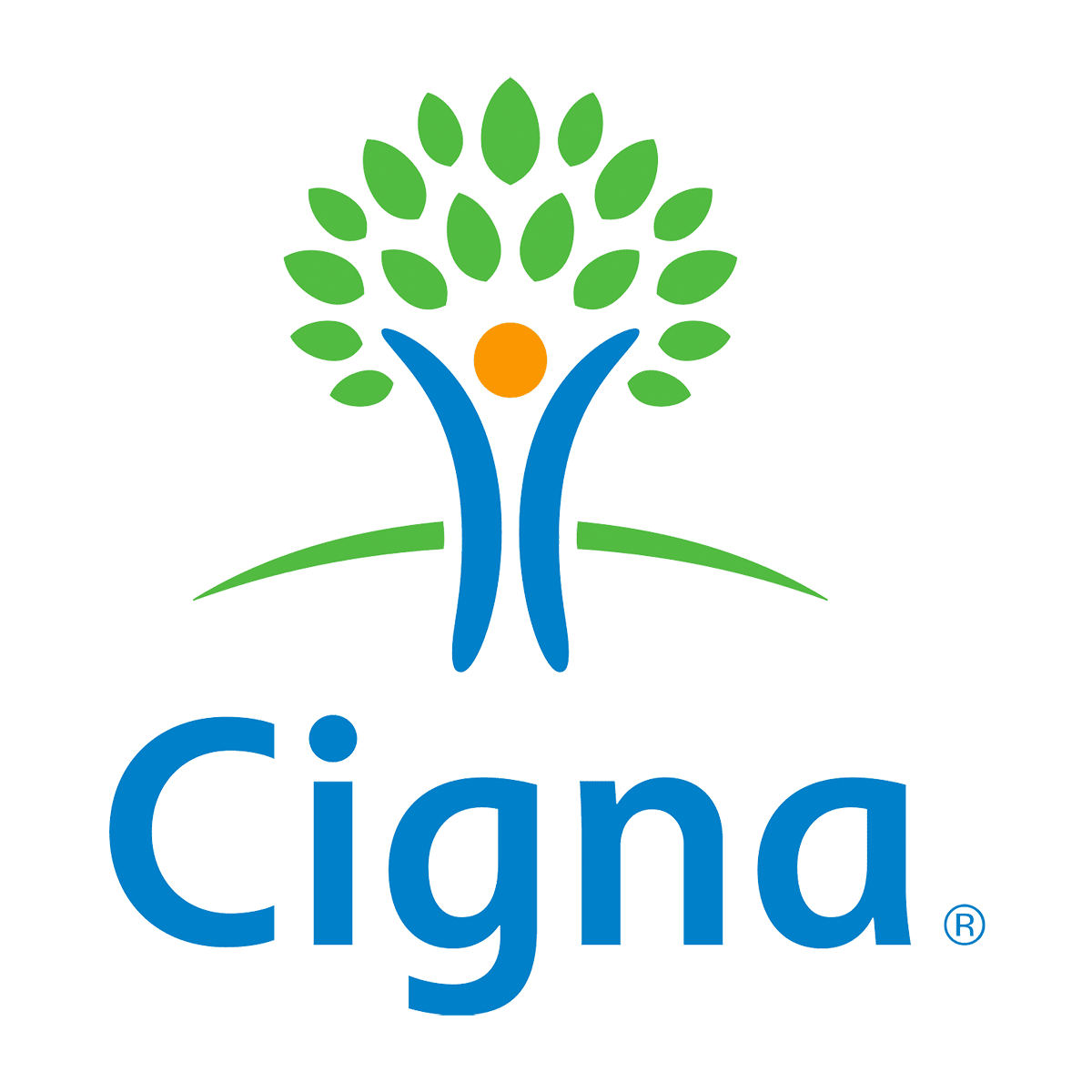 Flexibility to tailor plans to suit your individual needs
Access to Cigna Global's network of trusted doctors
Convenience and confidence of 24/7/365 customer service
Plan Details
|
View Brochure
Visitors from the EU who hold a
European Health Insurance Card
(EHIC) are eligible to use the public healthcare services for medical emergencies. All other tourists or visitors to Sweden should have private medical insurance to cover healthcare costs.
It should be noted that a growing number of Swedes are opting to use the private system. The private system offers shorter wait times as well as a greater consistency of care due to lower doctor turnover rates. The private system is attractive for expats or immigrants to Sweden as English is more prevalent than in the public sphere.
Learn More: Health Insurance in Sweden for Expats
The Most Affordable Country in Scandinavia
The most recent World Happiness Report ranked Sweden the 7th happiest country in the world, and it is easy to see why. The country strives for equality, has abundant nature reserves and outperforms many countries in most of OECD's Better Life Index categories. Cheaper than all its neighboring countries, the cost of living in Sweden is comparable to the American Midwest. The affordable cost of living in Sweden versus the U.S. makes this Nordic country that much more impressive.
Related Articles: