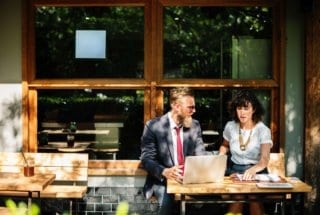 It is entirely possible to travel the world and settle in a foreign country and work a remote job with little more than a laptop and a few essentials.
Technology is always advancing and connectivity is at an all-time high. In this day and age, people have the option to do whatever type of work they want from wherever they want to do it. And as long as the opportunity for remote work exists, we expect that the number of "digital nomads" will continue to increase.
But why is it that so many remote workers choose to travel the world and work rather than just work from the comfort of home? There are lots of reasons why this trend is growing.
Keep reading for our insights into the digital nomad lifestyle as well as the top 9 best work from anywhere jobs for travelers, expats, and digital nomads.
1. Working Abroad as a Web Developer
Overseas web developer makes the top of our list for two reasons: it's a high-paying job, and it's in high demand.
With a reliable internet connection and the right expertise, you can do this job from anywhere in the world.
This job requires a good deal of skill, but you don't necessarily need a college degree to become a successful web developer. If you don't have a college degree in this field, you can get over the learning curve by taking advantage of high-quality resources online. In many cases, you can even find free resources to learn and perfect your web development skills.
Companies hire developers to design everything from informational websites to complex e-commerce sites. With an endless number of websites popping up every day, the demand for developers seems to be increasing all the time. WordPress is the most popular CMS, so make sure you have extensive knowledge in that area.
If you want to work as a nomadic developer, you're going to either find a company that is fine with you working remotely or pick up contract work.
Working remotely for a North American or European-based country full-time is ideal because there is more job security than freelance work. But you may run into issues with the time zones if you are required to be online at the same time as your colleagues.
Freelance web development is an alternative to full-time work. While freelancing offers more flexibility, there is less job security. Freelancing is also a great opportunity to gain some work experience so you don't appear entry-level when applying for that new job.
2. Social Media Marketer Jobs for Digital Nomads
More and more companies are relying on social media as their primary form of marketing. As that trend continues to grow, social media marketers will continue to be in high demand. From small companies to large corporations, digital nomads can do social media marketing from anywhere.
Managing social media accounts for various companies is a great gig for anyone looking to work from home or from halfway across the world. The tasks can range from making posts and uploading photos to monitoring posts and replying when needed. If you know how to keep people engaged, build a brand persona, and increase followers, this might be the perfect job for you.
3. SEO Jobs While Working Abroad
It doesn't matter whether you have an informational site or an e-commerce site – everyone needs search engine optimization (SEO) if they want to show up in search results. And if you're experienced in search engine optimization, you've got a highly marketable skill.
The job of an SEO specialist is to help companies improve their rankings in Google and other search engines. The basic principles are easy to understand, but there are a lot of little details involved that make it quite complex. To be successful and effective in the field, you'll need to have in-depth knowledge of how search engines work and what affects website rankings.
Interested in learning the ins and outs of what it means to be an SEO specialist? There are lots of great resources online that you can study to become more successful in the field. And since SEO is always evolving, it's wise to continually seek out online resources to learn the newest and most effective strategies.
4. Travel or Lifestyle Blogger
This may sound like a dream job for some people, but the fact is that being a successful blogger is not easy.
The number of failed bloggers significantly outweighs the number of people who have success with blogging.
And the number of bloggers who can turn a successful blog into a revenue generator is even smaller.
It seems logical that if you travel the world, you can put yourself in a pretty good position to be a successful travel blogger. But the fact is, there's a lot more to it than that.
Passion in your niche goes a long way, especially if you're writing a travel or lifestyle blog. But the most successful bloggers also have a unique and varied set of skills, including several that also make this list.
But passion isn't all it takes; you have to be a strong writer. You need to know a thing or two about SEO in order to get your blog to rank in search results. And it's best to know, or at least have an understanding of, web development.
It's also beneficial to have some skills in graphic design and photography. And you absolutely must know how to manage your social media. If you don't know how to market your blog, you won't get readers and subscribers. And without subscribers, you'll never be able to monetize your site.
5. E-Commerce Entrepreneur
As with any new company, it is hard to get an online store off the ground. Finding your footing and gaining traction can be a challenge, but once you've got it, it can be a rather lucrative endeavor. And you can run your e-commerce store from virtually anywhere in the world.
The freedom to work your own hours from anywhere you want makes this a great job for digital nomads. You can sell the products that you believe in. You can support the manufacturers and suppliers that you want to buy from. You can connect with customers who have the same aesthetic or have a passion for the unique products you sell.
But the best part is the passive income you can earn. With the right systems in place, you can take orders from all over the world and bring in money while you relax, lay on the beach, or sleep.
Just remember this:
To get to that point, you'll need to build your base, prove yourself, and learn how to market your brand through social media and other methods.
6. Freelance Copywriter Jobs
If you're an excellent wordsmith, making a living as a copywriter is a great option. Every company and every website needs great writers to make their site professional and marketable. Plus, strong copywriting is an important factor in SEO.
Companies everywhere hire writers to craft everything from blog posts to web copy to product descriptions to FAQ pages. Depending on the gig and the company, the work can be quite creative or very technical, making it a great option for all sorts of skilled writers.
To get started, check out online freelance sites like Upwork to find clients and projects. Just keep in mind, if you want to be successful as a copywriter, you'll need to find other ways to secure long-term clients that can offer a steady flow of work.
7. Expat Graphic Designer Jobs
Do you have skills in Adobe Photoshop, Illustrator, and InDesign? Like copywriters, graphic designers can find a variety of different avenues to go down in this field.
From simple logo work to ultra-creative and artistic designs, graphic designers are always in demand.
As long as you're good at what you do, most companies don't care where you do it from. It's a perfect job for digital nomads looking to move from place to place, gather inspiration for their art, or expand their knowledge of the world. As with writers, in many cases, living a nomadic lifestyle can actually be helpful to your career.
Another benefit to this career is that graphic design is one field where it often doesn't matter if you have a college degree. Having a solid online portfolio that demonstrates your abilities and your style is sometimes all you need.
8. Remote Virtual Assistant Jobs While Traveling the World
In the simplest terms, a virtual assistant is similar to an administrative assistant. Yet, the scope and depth of the job vary greatly from person to person and company to company.
As a virtual assistant, expect to handle all or most of the digital obligations for an individual or a company. This includes scheduling meetings, replying to emails, and other clerical work.
But a remote virtual assistant is much more than a traditional secretary. Some companies rely on their VAs to perform some very specific tasks, such as public relations, billing, and customer support.
The one thing that makes being a VA tricky for digital nomads is the issue of time zones. Many companies want their VAs to be available during the same hours they work. So if you're an expat in Thailand, it may be difficult to secure a remote position working for a company in London or New York.
9. Online or ESL Teacher While Living Abroad
As an English-speaking expat with a passion for education, working as an ESL teacher can be an extremely rewarding career. And with the digital economy and global classroom, you can now do the job from anywhere in the world.
Check out online portals such as VipKid to learn how you can teach English to non-English speaking students online.
Don't want to teach the English language? That's okay – with online resources like Udemy you can sell online courses to anyone who wants to learn any skill you have.
From music to physics and everything in between, Udemy is an incredible resource for online learning. You'll need to be an expert in your field to qualify to sell your classes online. You'll also need to be able to produce your class videos, sell them, and market them to aspiring students.
If you can do all of that, the dream of teaching remotely can become your reality.

Compare multiple quotes and coverage options
Work with an insurance expert at no additional cost
Find the best plan for your needs and budget
Top Ten Job Sites for Global Nomads
Ready to embark on your dream of working remotely as a digital nomad?
Whether you call it telecommuting or working remotely, there are thousands of jobs out there that you can do from anywhere in the world.
Check out this list of the top 10 sites with remote job postings to jumpstart your job search:
Why Are So Many People Choosing the Digital Nomad Life?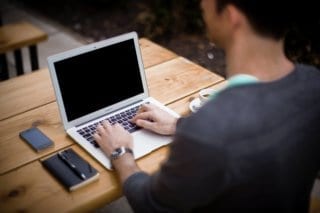 There are dozens of reasons why more and more people are choosing to live a nomadic life as an expat in a foreign country.
There are lots of opportunities to travel the world and live in remote, exotic locations. You can move from place to place. You can opt to move freely between large cities, beach communities, and rural villages. As long as you can connect to Wifi, there are certain careers that you can do from anywhere you choose.
The cost of living in developing countries is much cheaper than living in North America and Europe. In the United States, a $50,000 per year salary can afford you a comfortable life in many cities and states. But if you earn $50,000 per year in Thailand or the Philippines, you can live a life of luxury.
Also Read: Best Money Transfer Companies
Some people prefer to work hard and play hard. Others prefer to work less and spend less. Some digital nomads choose to live in certain countries because they can work less and enjoy more free time. For those that stay in the same country getting a coworking space can give them a comfortable office environment at a low cost. In some countries, a 10-hour workweek can cover the cost of living, leaving you plenty of time to do the things you love.
Sound too good to be true? It's not. As long as you have a career that allows you to work from anywhere, the digital nomad lifestyle is possible.
Check out the online job boards listed above to get started. Think about your skillset and how you can apply it to one or more of the jobs on this list.
Working remotely offers a sense of freedom and allows you to enjoy that work-life balance that everyone is searching for. With hard work and perseverance, working your dream job in an exotic foreign country can become your new reality.