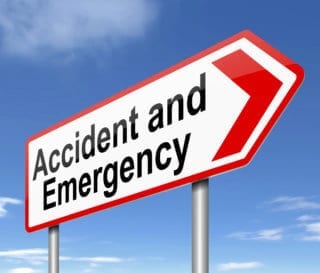 Trip and Travel Medical Insurance Options
Whenever you travel abroad, you want to make sure you have a high-quality international travel insurance plan in place to protect you in the event something happens. At International Citizens, we can provide you with a number of travel insurance plans that provide anything from short-term single trip insurance, annual multi-trip insurance, and a range of specialty plans.
With so many travel insurance options to choose from, sometimes it can be hard to decide which insurance solution is the best. You may also have coverage in place from your domestic health insurance, or you may have coverage through a credit card or other source – but are not happy with the levels of coverage. With all the decisions to make, and working out which plan is right for you, it can be a daunting prospect.
What Are the Different Types of Plans?
Trip insurance plans typically insure the cost of your trip against the chance that you might not be able to go. They can be limited so make sure you read the fine print. In short, if you have to cancel your trip for covered reasons, you will be reimbursed for the costs of the trip. Read the fine print to make sure you understand the benefits, specifically the situations where they will reimburse you for.  The cost of Trip Cancellation insurance is typically between 5% – 10% of the trip costs
Through our partnership with International Citizens Insurance, we can walk you through the process and help you choose what international travel insurance options are the best for you.
For more comprehensive medical cover, learn about international health insurance or take a look at the Top International Health Insurance Plans
Travel Medical Insurance
Travel medical plans offer additional emergency medical benefits than what is included in trip insurance with fewer trip insurance benefits. The costs can often be lower than a Trip Cancellation plan. There are links to compare the various plans below.
All plans provide comprehensive benefits and will allow you to travel anywhere in the world as long as you planning to travel outside of your home country. Please learn more about the various travel insurance options that are available to you:
Atlas Travel Insurance HCC/ Lloyds offers the Atlas Travel Medical Plan, a single Trip Travel Insurance coverage from 5 days up to 1 year, with renewability up to 3 years.
More Info: Atlas Plan
If you travel frequently throughout the year you might consider an Annual Travel Medical policy.
Medical Evacuation Coverage
Evacuation Insurance will provide medical evacuation should you become ill or get injured in remote locations and need transportation to a medical facility that can care for you and potentially back home should the situation call for a return home for care
MedJet – Emergency Evacuation Insurance for those that need specialized evacuation insurance (including political).
More Info: Evacuation Plans
Trip Cancellation Insurance Options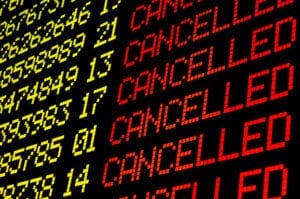 Your flight is booked, your bags are packed and you are ready to go. Then, the unexpected strikes- your nonrefundable trip is canceled. This situation has unfortunately happened to most of us resulting in what can be a frustrating financial loss. To prepare for the unexpected and to have the ability to stay calm in the event that this situation does strike your plans, you might find it beneficial to purchase trip cancellation insurance. Trip cancellation plans are not always one size fits all. Sometimes it will cover only flights, illness, or purchased tours. A few key items that you might want to look for in your trip cancellation plan include:
Trip Cancellation: Don't lose your hard-earned money due to circumstances beyond your control like illness, natural disaster, or jury duty. Find out what exactly is covered when it comes to the cancellation of your trip.
Missed Connection: With the holidays upon us, travel season is in full bloom. This means that many trips are not exactly smooth sailing. Take comfort in knowing that if you miss your connection you have a backup plan.
Emergency Medical Sickness & Accident: Just like flight schedules, an immune system is not always as reliable as we would like it to be. During your trip keep the doctor's phone number nearby and your insurance card even closer.
Lost Luggage: Unfortunately with increased travel comes the increased likelihood of lost baggage or baggage delay. Don't let the loss of your personal items keep you from enjoying your trip.
If you are looking for trip cancellation insurance it is important to make sure your plan covers your travel situation. A few key items you will want to investigate with your plan include: will your trip need to be non-refundable to purchase the insurance plan, can you cancel for any reason, what is the time frame associated with your trip purchase and trip insurance purchase? These items will help guide you in finding the insurance plan you need for your journey.
Trip Cancellation Coverage
Trip Cancellation Plans provide insurance to cover the cost of your trip should you have to cancel along with some international medical benefits, trip interruption, and evacuation coverage.
Seven Corners Plans:
For US Citizens, or those based in the USA, covering your trip costs in case of cancellation.
Learn More: Seven Corners Trip Cancellation Plan
Trip Cancellation plans here are for US citizens. For non-US citizens, go to Trip Insurance for International Citizens
Our List of the 10 Best Travel Insurance Companies
International Travel Insurance Comparison
If you are interested in comparing a few different options, we suggest the following resources:
Pre-Existing Conditions and Travel Insurance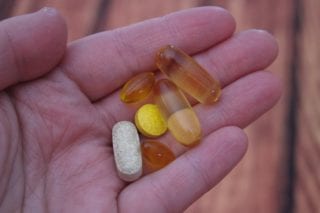 With all the excitement of traveling abroad, one problem facing travelers is the inability to find an international insurance plan that will cover pre-existing conditions.
What is a pre-existing condition?
A pre-existing condition is a medical condition occurring at the time or prior to the start of your policy. In other words, if you had asthma and purchased a travel plan – asthma would be considered a pre-existing condition. If you developed a new illness while under your travel plan, this would be considered a new illness and not a pre-existing condition.
Most short-term travel plans do not cover pre-existing conditions since they are guaranteed issued plans and this would be too high a risk to insure. But the question still remains, "what will I do if I need a travel plan that covers pre-existing conditions?"
This is where the plan benefit "acute onset of a pre-existing condition" comes in to fill the gap. While these policies may exclude coverage for pre-existing conditions, the insurance will provide limited coverage for an unexpected and sudden outbreak of a pre-existing condition that was otherwise stable.
To further explain, if your pre-existing condition requires regular treatment, this would not be covered under the acute onset of a pre-existing condition benefit. However, if without advanced warning there was a sudden emergency that required immediate hospitalization – this would be covered under the acute onset of a pre-existing benefit.
Although it is difficult to find a pre-existing condition travel plan, one helpful option with this benefit is the Atlas Travel Insurance plan. While this plan does not cover pre-existing conditions, it does provide limited coverage for medical expenses and medical evacuation for an acute onset of a pre-existing condition.
Additionally, you can buy the coverage for the dates you need and can choose your deductible and maximum coverage. This plan meets most visa requirements and will allow coverage in multiple destinations outside your home country.
Also Read: