An American Expat's Guide to Moving to Sweden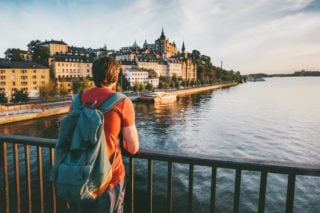 It is easy to see what makes Sweden such a popular destination for expats and digital nomads. Many love the beautiful countryside and endless opportunities for outdoor recreation. For others, the gorgeous architecture, history, and amenities of Sweden's cities are impossible to resist. Hugely popular with students, digital nomads, and retirees alike, Sweden has something for everyone. But if you are moving to Sweden from the US, there will be a lot to adjust to. Here is what to know before you move and how to prepare for life as a US expat abroad.
Can a US Citizen Work in Sweden?
If you are an EU national, moving to Sweden is easy. EU residents are allowed to stay in Sweden for an unlimited amount of time. These residency rights are extended to family members as well. The only real paperwork to worry about is registering to obtain a Swedish personal identification number.
The process is more extensive for non-EU nationals, like those moving to Sweden from the US. Non-Europeans must have a work permit in order to live in Sweden. And in order to get a work permit, you must first have a job offer.
Finding a Job in Sweden
Finding a job in Sweden is not an easy task. English speakers are already in high supply there and the job market can best be described as insular. Learning Swedish is a key step in expanding your network and getting a job offer.
Once you are living in Sweden, one of the best places to start your search is at the Arbetsförmedlingen, or the Swedish Public Employment Service. The Arbetsförmedlingen works as a combination of a resource center, with services like resume building and career planning, and a recruitment office to help clients land jobs.
Understanding The Work Permit Process
Sweden's Migration Agency website helps guide you through the process of getting a work permit. In order to be eligible for a Swedish work visa, you must first be offered a job. This has to be a genuine offer. Your new employer must advertise the job in Sweden and Europe for at least 10 days. This is to ensure no special favors are granted to friends at the cost of bypassing qualified local residents.
Following this, your new employer will complete an offer of employment that is given to the Migration Agency. This paperwork includes your email address. This allows the Migration Agency to communicate with you directly going forward. You can use their online system to confirm the details of your job and monitor the processing progress online. Should they require additional documentation from you, you can submit them electronically.
You will have to pay a visa fee directly to the Migration Agency. The rate is 2,000 kronor (SEK) for a work visa. Family members are an additional 1,000 kronor for adults and 500 kronor for children. Once your fees are paid – and only then! – the authorities will assess your application. You can get an idea of the approximate waiting time on the Migration Agency website by inputting details such as the visa type and industry.
There are a few other fine points to consider when applying for a Swedish work permit. You must, of course, hold a valid passport. The job you are offered has to offer a salary comparable to its industry. In other words, they can not exploit foreign workers by offering a low salary. And your employer must also offer prospective employees health, life, employment, and pension insurance coverage.
Learning the Swedish Language and Culture
Nearly everyone in Sweden speaks English. The country ranks second in the world for the percentage of people who have learned English as a second language. While this is great for those traveling to Sweden on a holiday, it is still crucial for new residents to learn Swedish. There is a strong social expectation that new residents will learn the language. Furthermore, doing so is crucial for success in the workplace. Decide if this something you want to do before moving to Sweden.
You will often see "SFI" or Swedish For Immigrants classes advertised. This is a great way to meet other expats and enjoy a course that is tailored for you. Online classes, language apps, and private tutelage (university students are great tutors!) can also help.
Understanding the Cost of Living
If you ask any tourist, they will sum up the cost of living in Sweden in one word: Expensive! However, it is a bit different when you are living and working there, earning Swedish Krona and avoiding many of the typical tourist costs such as frequent restaurant visits. As well, while things like consumer goods and taxes may be higher than they are in the United States, rent and housing prices are more reasonable. Plus, public services and community programs – including public transportation, recreation, healthcare, and education – are highly affordable and accessible.
Finding A Place To Live
Outside Stockholm, it is possible to find a cozy one-bedroom apartment for about $1,000 (sometimes less if you are flexible). But for larger properties in Stockholm's more trendy neighborhoods, the average cost can be several times that. The rental market is in favor of landlords these days, with more demand than there is supply.
To help your chances of securing your dream apartment, writing a fantastic, personalized rental application in Swedish will go a long way. While not mandatory, a copy of your credit report will also be reassuring for landlords. Consulting a local friend will also help. They might have the inside scoop on places to check out.
Understanding Sweden's Healthcare System
Sweden has public, universal healthcare – and it is one of the best healthcare systems in the world. In general, the system is very affordable. Funded through taxes and administered by the federal government, patients pay small co-pays for doctor's appointments and other services. However, this amount is capped at 1,100 kronor a year. The cost of inpatient and outpatient hospital care, most prescription drugs, wellness visits, and preventative care, and even pediatric care is covered by the healthcare system.
Best Health Insurance in Sweden for US Expats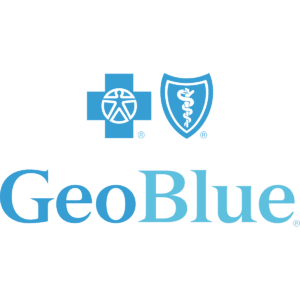 Premium Benefits, Coverage and Service
Define your deductible and prescription benefits
For Foreigners in the US or US Citizens Abroad
Plan Details
|
View Brochure
Contact our partner, International Citizens Insurance to request a quote read: Health Insurance in Sweden for Foreigners and Expats
Setting Up Banking and Finances
The easiest way to open a bank account in Sweden is to visit a branch in person. You will have to bring along proof of your identity (a personbevis from the Swedish Tax Agency, or a passport from your country of origin), proof of employment (arbetsgivarintyg), proof of residence (non-EU citizens will need a residence permit), and proof of your address in Sweden (such as a rental contract). Basically, you need to prove who you are, where you live, and that you have the legal right to live and work in Sweden.
There are plenty of local banks for you to choose from, including Nordea Bank, Skandinaviska Enskilda Banken, Svenska Handelsbanken, and Swedbank. Each has its own pros and cons, like fee schedules, branch locations, and other services. Banking hours in Sweden are still rather limited and therefore choosing a location that is convenient to you, say, close to your office, is a good idea.
Related: