The Best Cities in Mexico for Expats and Digital Nomads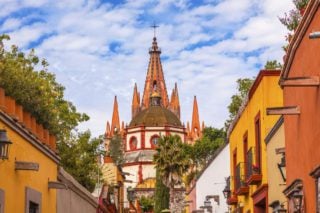 Mexico is popular among expats as a place to live. If you want to study, work, or retire in Mexico, the country has many options for you. It is blessed with fantastic weather, beautiful landscapes, and high-quality private healthcare. Mexico also draws travelers and foreign residents seeking a lower cost of living. And Mexico holds 941 cities, all possible new places to live. Which one should you choose? What's the best place to live in Mexico?
Read Also: Mexico's Healthcare System
What Expats Need to Know About Mexico
Many expats choose where they live in Mexico based on climate. Some areas in Northern Mexico have four seasons with dry, hot summers. Foreigners are often surprised at how cold winter is in Mexico's mountain towns. Southern Mexico is warm to hot all year round, with wet and dry seasons.
One unique aspect of living in the best places in Mexico is dealing with foreign residents called "snowbirds." Snowbirds come to escape from cold Northern Hemisphere winters. You may find that the expat community shrinks in the summer when snowbirds leave. In autumn and winter, rentals and AirBnBs can be hard to find as snowbirds rent them. Are you relocating to Mexico to live over the longer term? Then relocate in the spring to avoid this cycle.
Within Mexico, there is a wide variety in the quality of basic services. This includes roads, water, and public transportation. Larger cities in Mexico all have some air pollution. Tap water is not safe to drink. Safety can be a concern in Mexico, too. Places that are or are not safe can change quickly.
In Mexico's culture, family and related responsibilities matter more than precise punctuality. Mexican people love to connect in person or via chat apps. Long-term expatriates know you'll have a better experience if you learn and speak Spanish in Mexico.
Read Also: Moving to Mexico From The US
How We Identified the Best Cities in Mexico
It's a challenge to choose the best places to live in Mexico when so many foreigners are happy in so many places there. This article assessed major expat destinations in Mexico for safety, cost of living, health care, and work options. We then numerically ranked each city for each factor. The five cities listed had the best combined score.
For examples of our resources, we assessed health care, work options and migration patterns using Data México, the Mexican government's official database. We reviewed culture, amenities, green space, and transport options with direct research for each city, including UNESCO heritage listings.  Then we checked and compared cost of living thanks to Numbeo. We reviewed safety with the Global Residence Index. And we learned from immigrants' own lived experiences in Mexico – for example, multiple people praised being able to cycle for transport in Mérida. These results all contributed to metrics for each city.
Learn more about the day-to-day costs of life in Mexico with The Cost Of Living In Mexico.

Compare multiple quotes and coverage options
Work with an insurance expert at no additional cost
Find the best plan for your needs and budget
The Five Best Places to Live in Mexico
Here are the five best cities in Mexico for expatriates to live in. Each has its own strong personality. Which one will be right for you?
5. San Miguel de Allende – Loved by Expats and Visitors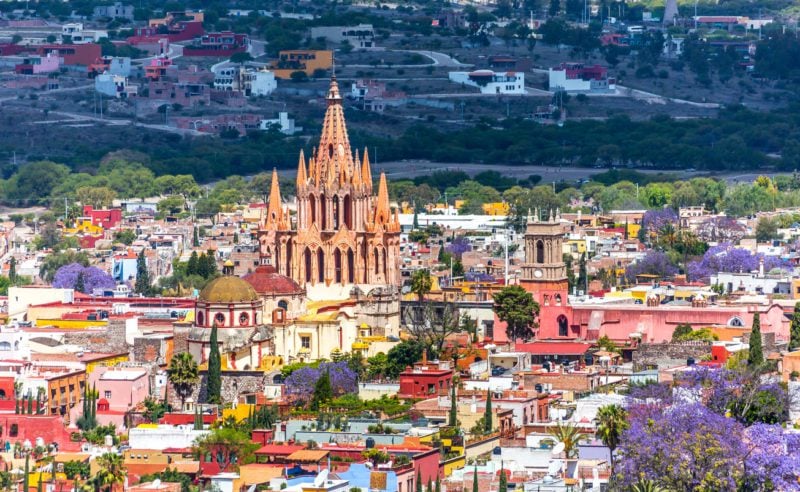 The town of San Miguel de Allende is in Mexico's central heart. It's one of the safest cities in Mexico. It is also one of the most popular places for travelers and foreign residents in the world.
San Miguel de Allende's unique culture and architecture have earned it UNESCO World Heritage Site status. Set in the hills, its climate is warm to temperate, usually sunny and dry. Its historic street layout makes the city walkable. Its arts community has been connected to North American expatriates since the 1930s.
Despite its small size, San Miguel de Allende now has the amenities North American immigrants want. These include good healthcare and international schools. It is one of the easiest places to live or retire as a foreigner in Mexico. According to Data México, many immigrants move here to join family members.
Some debate if San Miguel has crossed the line from charming to over-touristed. It has a lower cost of living than the United States. But is more costly than many other places in Mexico, with limited work opportunities. For expats who fall in love with San Miguel de Allende, finding a way to live here is worth it.
4. Monterrey – Mexico's Hardest Working City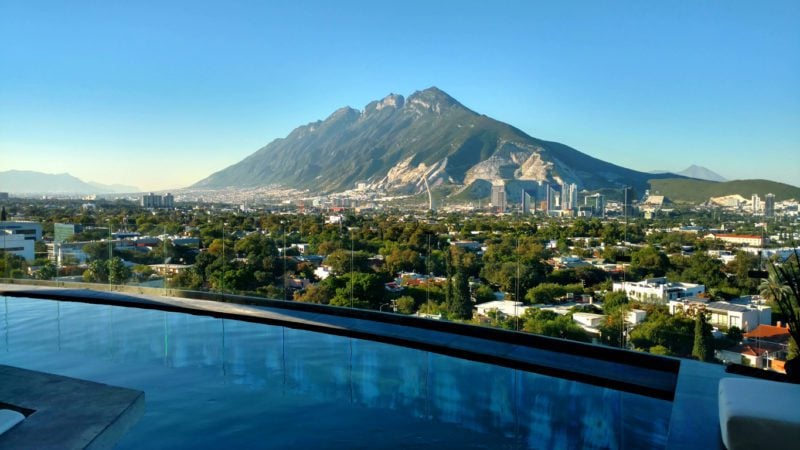 For foreigners who plan to work in Mexico, Monterrey is a city of opportunity. You can have a world-class career in Monterrey. It's the third largest city in Mexico, with a population of over one million. It is also Mexico's second most important economic hub. Many industries and international companies are based here.
Monterrey's stunning setting is a surprise. The city is surrounded by breathtaking mountains and filled with striking architecture. The city's heart is green with parks connected by the Santa Lucia river walk. Around this, central Monterrey blends the feel of a cosmopolitan city with Mexican culture.
Monterrey residents, nicknamed Regios, are known for dressing well, working hard, and taking pride. The city is off the beaten track for tourists. This makes it good for quiet family living. It's useful here to speak Spanish or plan to learn it. Monterrey's 30 universities can help with that. The cost of living is similar to Mexico City, though with notably lower rents.
But Monterrey has the problems of all larger cities in Mexico. The city has become safer recently. Monterrey's old town, the Barrio Antiguo, is being revived and thrums with bohemian fun. Visit Monterrey and see how it's a great place to work and live.
See Also: Moving to Mexico with Your Family
3. Guadalajara – Affordable City and Retiree Living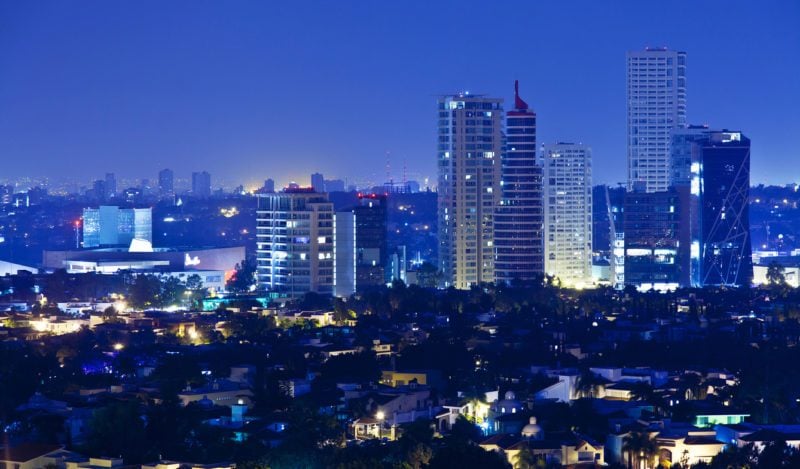 Guadalajara's warm weather, affordability and lively culture appeal to adventurous spirits. It is Mexico's second-largest city. Whether you want urban or suburban living, an expat enclave or to become a true Tapatío, you'll find it here.
Guadalajara is also considered Mexico's Silicon Valley, with IT start-ups and technology manufacturers. Many internationals study at technical institutes or work in IT. Often, they find that working in Guadalajara turns into a long-term life there. Digital nomads appreciate the area's excellent connectivity and Wi-Fi.
Bustling Guadalajara is known for some of Mexico's best food and nightlife, and that's saying something! The city and metro area do shelter quieter neighborhoods for families. There are also many large parks for walks and hikes. Nearby Lake Chapala is popular with retirees. Guadalajara also has excellent health care, both public and private.
Guadalajara has two challenges for foreigners. Its public transportation is considered mediocre. It also has a lower safety rating than San Miguel or Mexico City. For many expats, Guadalajara's low cost of living balances this out. Rent in Guadalajara is 25 – 30% cheaper than in Mexico City, and other living costs are lower by 10% to 25%.
2. Mérida – Quiet Warmth and Beauty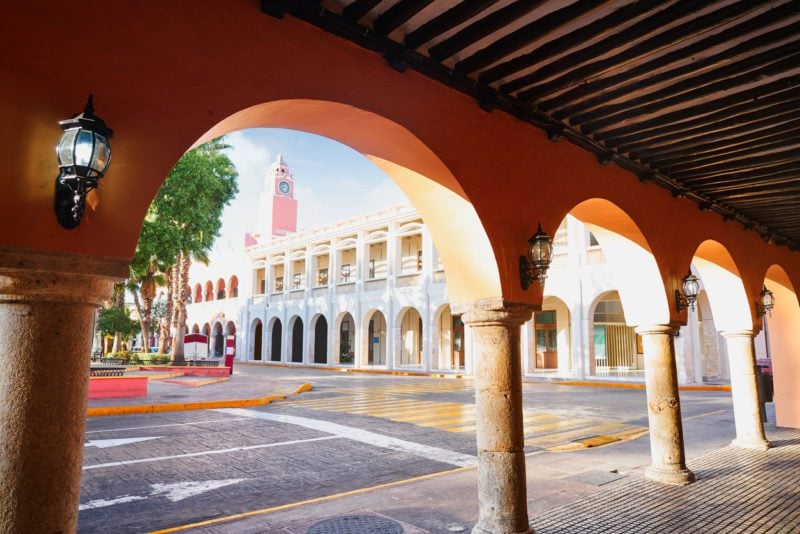 Mérida is the capital of the Yucatan region, a city of about 900,000. It has what many foreigners seek Mexico for. You'll find a warm to hot climate, tropical greenery, and a lower cost of living in one of the world's safest cities. Mérida is also both walkable and cycling-friendly. Its flat streets are easy to navigate. When you want a change, it's easy to visit Yucatan's beach towns and Mayan historical sites.
Mérida is the quietest of our five best places to live in Mexico. Its venues do draw cultural events from Mexican and international performers. The city also has excellent, reliable healthcare. Travelers praise Mérida's COVID precautions. And the Mérida English Library is an unofficial cultural center for English-speaking immigrants.
The city's reasonable cost of living makes it very accessible. Its cost of living is 20% less than in Mexico City and 50% less than in Miami.
Some expats find tropical Mérida too hot and humid, especially in the summer. Others dislike the extra flight or two it takes to return to their country for a visit. And as the world discovers Mérida, both tourist numbers and real estate prices are increasing.
1. Mexico City – The Place That Has It All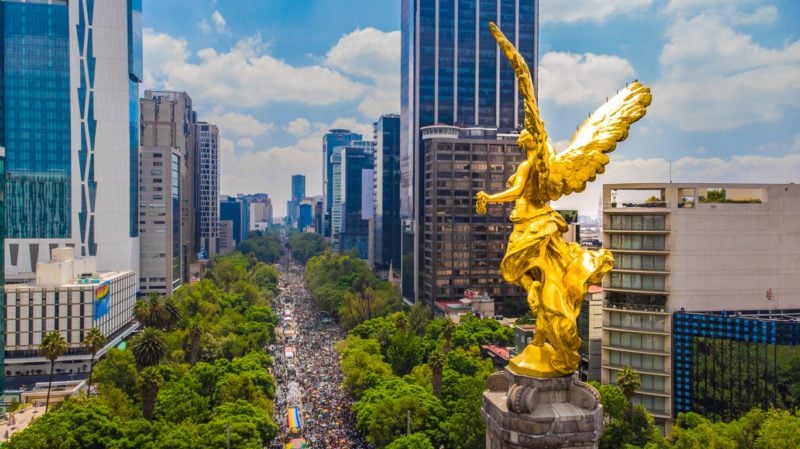 Mexico City has it all. It has the largest population, 22 million people. It features centuries of deep history, superb culture, and legendary cuisine. The city is always changing, seeking to improve its famous public transport and urban life. Its residents thrive in a uniquely Mexican global city. It is ideal for expats who want to feel connected to the wider world while living in Mexico.
Professionals find both opportunities and good salaries here. The city also has the most international schools in Mexico and the country's best healthcare. Its international community is the largest in Mexico, too. Whatever your age, you'll find some compatriots like yourself. Many foreigners find that the brisker pace of life in Mexico City is a good match for them.
Living in Mexico City, you'll have the chance to make choices. A garden and terrace, or an apartment in a central area? Peace and quiet, or nightlife on your doorstep? Rely on the famous Metro system, or get a car? Visit first and take the time to go to different neighborhoods. Mexico City is undeniably urban. Some neighborhoods are much safer than others. Also, while Mexico City is full of accessible parks, it is several hours from ocean beaches.
Mexico City's cost of living is the highest in Mexico. That is still only 40% of the cost of living in a major North American city like Los Angeles or New York. If you plan to fly to other countries often, you'll find it's more economical to fly out of Mexico City.
Other Best Places to Live in Mexico
Many North American immigrants moving to Mexico want the best of both Mexico and the United States. These expats often choose cities near Mexico's northern border. Tijuana is popular, as is Baja California Sur and its towns, especially La Paz.
Are you ready to retire or set to work remotely? Then Mexico's many beach towns and cities offer tropical appeal. Expatriate favorites include surf town Sayulita, relaxed Campeche, and Puerto Vallarta with its waterfront promenades. These three towns lack the amenities of big Mexican cities. Yet they are safe, beautiful, and relaxing.
Even with these appealing options, our best-ranked places to live in Mexico stand out. Most of all, they are full of potential for every kind of expat – students, professionals, and retirees – to create a new life as part of Mexico.
Related: