International Visas for Living Abroad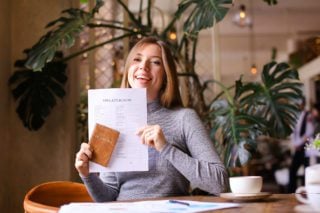 In most cases, moving abroad or staying in another country for more than three months requires a visa.
Visa requirements vary based on where you are coming from and where you are going. That's why it's important to secure the proper visa well before making travel plans and heading to the airport.
If you're moving abroad, visas get more complicated. Some countries have simple immigration requirements – others are much more complex. In addition, the requirements are often different for retirees or people who intend to work in a foreign land.
Keep reading for more information regarding visa requirements for foreign countries.
Where Are You From and Where Are You Going?
Every country has its own set of rules and regulations for foreigners who want to move to their country. Depending on where you're from and where you're going, you may or may not need a visa at all.
Related: Countries That Don't Require a Visa
For example, U.S. citizens do not need a visa to visit Canada, Mexico, France, Italy, New Zealand, and a variety of other countries. But they do need an advanced visa to head to Australia, Cuba, India, China, and other places around the globe.
The laws and requirements vary from both sides, so check out this visa search tool to determine if you'll need a visa before your next trip.
Before you plan any trip or move, do your research so you can obtain the proper documents. Even if you're heading to a country you've visited before, check the current requirements, as they are always subject to change.
What Is the Purpose of Your Stay?
The reason for your trip, regardless of where you're going, will determine what type of visa you need. Different countries have different visa requirements for:
Students planning to attend school
Tourists visiting on vacation
Expats looking to make a permanent move
Skilled workers looking to find employment
For example, United States citizens don't need a visa to travel to France. However, if you plan to stay longer than three months or want to permanently immigrate to France, you'll need a residence permit.
Similarly, U.S. citizens also do not need a visa to vacation in New Zealand. But if you plan to work there or enroll in school, you'll need one. Read our article about immigrating to New Zealand for more information.
Thinking about moving to another country for an extended period of time? Some countries, such as Ireland and Italy, allow you to obtain become a citizen through dual citizenship just for having ancestors who were born there. With dual citizenship, you have the benefit of holding two passports. And that provides greater flexibility while traveling.
How Long Can You Stay On Your Visa?
Every visa has an expiration. Once your visa expires, you need to leave the country. Some visas are good for several days while others allow you to stay in the country for several months or years.
For example, citizens from the U.S., Canada, and most E.U. nations can visit Costa Rica without a visa for up to 90 days. And if you plan to stay longer, all you have to do is leave the country for one day, visit a neighboring country, and return to Costa Rica. As soon as you return, your 90 days allowance period starts all over again. Read more about this tactic on our page about moving to Costa Rica.
China, on the other hand, is much different. Whether you're traveling to China for tourism or business, most Chinese visas are only good for 30 days.
Thinking about going to school in Australia? If you plan to study down under, a student visa will allow you to stay in the county for up to five years. But in order to stay the five-year duration, you'll need to be enrolled in school full-time.
Visa Information for Popular Expat Destinations
Thailand
Thinking about visiting Thailand? Tourists can apply for a visa that allows you to stay for either 15 or 30 days. Review the different types of Thai visas or visit the Thai embassy website to learn what the requirements are for different types of travel.
Malaysia
Retiring in Malaysia is popular for expats, and the MM2H visa program may be partly responsible for that. This particular visa is valid for 10 years and allows foreigners multiple entries into the country. For a complete list of all Malaysian visas and requirements, visit the Malaysian immigration website.
Canada
Canada is one of the safest places to live, but entry requirements are some of the strictest in the world. If you're traveling to Canada by land, such as driving from the US, you may not need a visa at all – but that depends on your country of origin. Some people are also "inadmissible" based on criminal history.
Panama
Depending on where you're coming from, you may or may not need a visa to travel to Panama. Certain citizens from certain countries may be exempt or may qualify for a visa waiver. Others may need to obtain an authorized visa to enter the country's borders. For a complete list of visa requirements for Panama, click here.
Dubai
Whether you're visiting Dubai or another location in the UAE, you'll need the proper visa or be a citizen of a country that can secure a visa upon arrival. Upon arrival, visas are usually good for one month. If you plan to stay longer than that, you'll need to contact the local immigration office.
France
Ready to head to the City of Light or the wine country of Bordeaux? US and EU citizens, among others, do not need a visa to visit France. But if you're planning on staying longer than 90 days, a visa is usually required. Click here for more information on French visas.
Singapore
Like most countries, the visa requirements for entry into Singapore vary depending on the length and purpose of your stay. The Ministry of Foreign Affairs website provides detailed information about all visa requirements.
Deciding What Visa You Need
Where are you coming from? Where are you headed? What is the purpose of your visit or stay? These elements combined will determine whether or not you need a visa for your next trip. Before you book your plane ticket or pack your bag, make sure you have the proper documents secured.
Research the local requirements and make sure you fill out your visa application in advance. By doing your homework ahead of time, you should be able to get the visa you need to travel almost anywhere in the world.
Related: