From stunning natural features and historical sights in Kyoto to non-stop action in Tokyo, expatriates have found Japan to be a wonderful place to live.
While the country once ranked second among the most expensive places to live, Japan has become more affordable due to the weakening of the Japanese yen. The city of Tokyo now ranks ninth. Still, Japan's cost of living depends on your lifestyle, desired location, preferences, and the type of experiences you are looking to have.
With planning and the right choices, Japan's cost of living won't overwhelm you. With this guide, you'll see how you can afford to make your dreams of relocating to this part of Asia come true!
All prices in yen have been converted to U.S. dollars. The cost of living data comes from Numbeo. These numbers were up to date as of October 2022.
Is Japan Expensive?
The cost of living in Japan varies depending on location. Expenses in the bustling city of Tokyo are 53% lower than in New York City; it offers the same city appeal with extensive public transportation and an eclectic range of restaurants, shopping centers, and nightlife experiences.
But you can find even more affordable cities to live in Japan. The cost of living in a city like Fukuoka is 41% lower than in a lower-priced U.S. city like Dallas or Tampa. Unlike Tokyo, these city centers tend to be a bit calmer.
What Are the Most Expensive and Cheapest Places to Live in Japan?
Japan is composed of eight regions, each offering has its unique take on history, culture, and specialty cuisines. Tokyo and Kyoto are two of the most popular cities in Japan for expatriates, but they are vastly different.
Kyoto is most famous for its protected historical landscapes, with Buddhist temples, Shinto shrines and palaces spread across the city. Tokyo, on the other hand, is modernized and known for its fast-paced lifestyle, entertainment centers, corporate culture and all things tech and anime.
Most Expensive Cities in Japan
Tokyo. The capital of Japan (Kanto region) has a diverse mix of foreign expats, nomads, military personnel, and locals living in the busy city. Considered to be the ninth most expensive city in the world, the city's lifestyle is most comparable to New York. Conveniently, most train stations, restaurants, and commonly visited attractions provide translations in English.
Osaka. Osaka is located in the southern central part of Japan (Kansai region) and offers a more casual city vibe.  The city is famous for its cheap eateries, vibrant flashy signs and streets, and laid-back local community. The cost of living in Osaka is 61.89% lower than New York.
Yokohama. Yokohama is the second largest city in Japan. Many international companies are based in this port town, making it a popular place to reside for expats. The city has over ten international schools, hospitals equipped with interpreters, Japanese language classes and other multilingual services. The rent in Yokohama is 14.27% lower than in Tokyo, and ideal for those who would rather live near the bay.
Nagoya. The city of Nagoya is a mixture of modern and traditional city life. The "castle town" is still considered a megacity and is the fourth most populated city in Japan. The city has one of the best transportation systems in the country.
Most Affordable Cities in Japan
Kyoto. Kyoto is considered the cultural capital of Japan and is home to 17 UNESCO World Heritage Sites. To maintain the traditional landscapes, the serene city prohibits blinking advertisements and has a height limitation on buildings. One of the most affordable places to reside in Japan, Kyoto has a cost of living 64.4% lower than New York.
Sapporo. The mountainous Sapporo is the largest city in the region of Hokkaido, Japan's northernmost island. For those looking to live out in nature, Sappporo's low cost of living is ideal for anyone who prefers to live in colder climates and doesn't mind intense winters.
Fukuoka. The coastal city of Fukuoka is the economic center of Kyushu, the third largest island of Japan's five main islands. The city is not only in close proximity to the beaches and mountains but offers flavors unique to the region, like tonkotsu (pork) flavored ramen. The cost of living in Fukuoka is 21.71% lower than in Tokyo.
Naha. Naha is the capital of Okinawa, a tropical island located in the southernmost part of Japan. The low cost of living in this cosmopolitan capital is ideal for expats looking to enjoy island life while still having access to culture, shopping, and delicious foods. It's important to note that Okinawans have their own identity, culture, and language and do not consider themselves Japanese.
The Average Cost of Living in Japan
Housing Costs in Japan
Housing costs depend on which region and area you choose to stay in. Cities are the most expensive, with Tokyo very much at the top of that list. In fact, Tokyo is frequently near the top of our list of the most expensive cities in the world.
Other cities, such as Kyoto and Sapporo, offer a cost of living 20% to 40% lower than life in Tokyo.
The size and type of apartment will also play a role in your expenses. There are two types of apartments – manshon and apāto. Manshons are more modern and tend to be slightly bigger, whereas apāto are usually in older buildings and are smaller.
If you can be content with a smaller living space, such as a 1K (a one-room apartment with a kitchen) you can expect to pay lower rent. If you'd like to add in a dining area (1DK) or a living area (1LDK), your rent will increase.
Here are the average monthly prices of apartments in a few cities where expats settle:
Tokyo: one bedroom USD$945-$1,155; three-bedroom USD$2052-$2508.
Kyoto: one bedroom USD$522-$638; three-bedroom USD$1035-$1265
Sapporo: one bedroom USD$279-$341; three-bedroom USD$522-638
For rentals outside the city center, you can expect to pay:
Tokyo: one bedroom USD$531-$649; three-bedroom USD$1116-$1364
Kyoto: one bedroom USD$297-$363;  three-bedroom USD$675-$825
Sapporo: one bedroom USD$184-226;  three-bedroom USD $369-$451
You will also need to budget for utilities. Basic utilities such as water, heating, cooling, and electricity average around USD$140-$171 for a one-bedroom apartment. Utilities in a colder region like Sapporo can cost from USD$185-$226.
One important cost of living in Japan is internet service. Digital nomads, for example, often need a reliable internet connection to do their work. Fortunately, Japan offers fast connections that make everything from doing work to streaming entertainment a breeze. Your monthly internet costs will be about USD$32-$39.
If you have a Japanese bank account and a residence card, you can get a mobile phone with a subscription plan, which costs about USD$15-$40 per month. If you don't have your residence card yet, you can get a data-only Japanese SIM or rent a Japanese mobile phone.
Food and Entertainment Costs in Japan
Japan's cost of living can also vary depending on the types of foods you purchase. If you're living in Japan and looking for an affordable lunch, consider picking up a bento box. It is a compartmentalized box containing a fully assembled meal with rice, protein and some pickled and fresh vegetables. These are available in convenience stores ("konbini"), train stations and the ground floor in department stores.
If you want to eat out, your costs will depend on the kind of meal you select. There are affordable options, such as ramen restaurants, rotary sushi ("kaiten sushi"), and Yoshinoya, a beef bowl chain notorious for its cheap prices. You can get a filling meal for around USD$7-8. Fancier meals will be more expensive; you can expect to pay between USD$32-$39 for a nicer dinner for two.
The cost of groceries is about the same throughout Japan:
A gallon of milk costs about USD$4.50-$5.50.
A dozen eggs cost USD$1.62-$1.98.
One pound of rice costs USD$1.35-$1.65.
One pound of beef costs USD $7.20-$8.80.
One pound of potatoes costs around USD$1.24-$1.52, and a pound of apples can range from USD$2.07-$2.53. By visiting a yaoya, a local vegetable shop, you can get it for less and directly support local farmers.  
If you like going to the movies or visiting amusement parks, this may impact your cost of living in Japan. A movie ticket costs around USD$13.50-$16.50, depending on the time of day you go. Amusement parks like Joypolis in Odaiba have various rides and interactive games, which you can purchase per ride. Rides cost about USD$4-7.
The cost of visiting an onsen, where you can enjoy bathing in a natural spring, starts at about USD$9. Keep in mind tattoos are associated with yakuza, an organized gang in Japan, therefore, some onsens may not accept tattooed guests.
If you're interested in a private gym membership, prices can range from USD$54-$66 per month. There are public gyms with day pass systems, but the quality of these spots can vary.
Transportation Costs in Japan
You can buy rechargeable smart cards, known as IC (Integrated Circuit) cards, to pay for local transportation. Unlike similar cards for public transport in countries like the US, UK and Australia, most IC cards are transferable, meaning that your Pasmo card purchased in Tokyo will also work in Nagoya, Osaka, Kyoto and more places.
Unlike most foreign rechargeable transit cards, IC cards can also be used at vending machines, restaurants, stores and more.
Tokyo is served by both metro and rail lines, which different companies operate. A Suica IC card is created by the company that runs JR trains in Tokyo, while the Pasmo IC card is linked to the metro and bus lines. However, as previously mentioned, the cards are compatible, and you can use them on both lines.
Fares, which depend on distance, start at around USD$1.26.
If you're able to ride a bicycle, investing in one can provide you with a convenient and affordable transportation option. Subway and train stations all have bicycle parking areas.
Japan's high-speed bullet trains make it easy to visit other regions regardless of where you choose to stay. A one-way ticket on the bullet train from Tokyo to Kyoto costs around USD$120-$160.
Japan also has several budget airlines, such as Skymark and Jetstar, that offer reasonable domestic travel rates.
The Costs of Childcare and Education in Japan
To send your preschool or kindergarten child to a private daycare, it can easily cost around USD$315-$385 monthly per child.
You can send children to public elementary and lower secondary schools in Japan for free. As the curriculum will be in Japanese, it's usually easier for younger children to adapt and develop the language skills they'll need to learn. Depending on your income, you may have to pay tuition for public high schools.
Another option is international schools, where children are taught in English. However, these private schools are expensive, with a year's tuition of around USD$10,440-$12,760.
Healthcare Costs in Japan
The healthcare system in Japan is split into two sections; there is an employer-based system and a national healthcare system. If you spend over three months in Japan, you are required to enroll in one of the two systems. But before you are covered by those systems, it's advisable to have insurance to cover any health care expenses.
International medical insurance can cover you in Japan until you join one of those programs and even beyond.
Best Health Insurance for Foreigners in Japan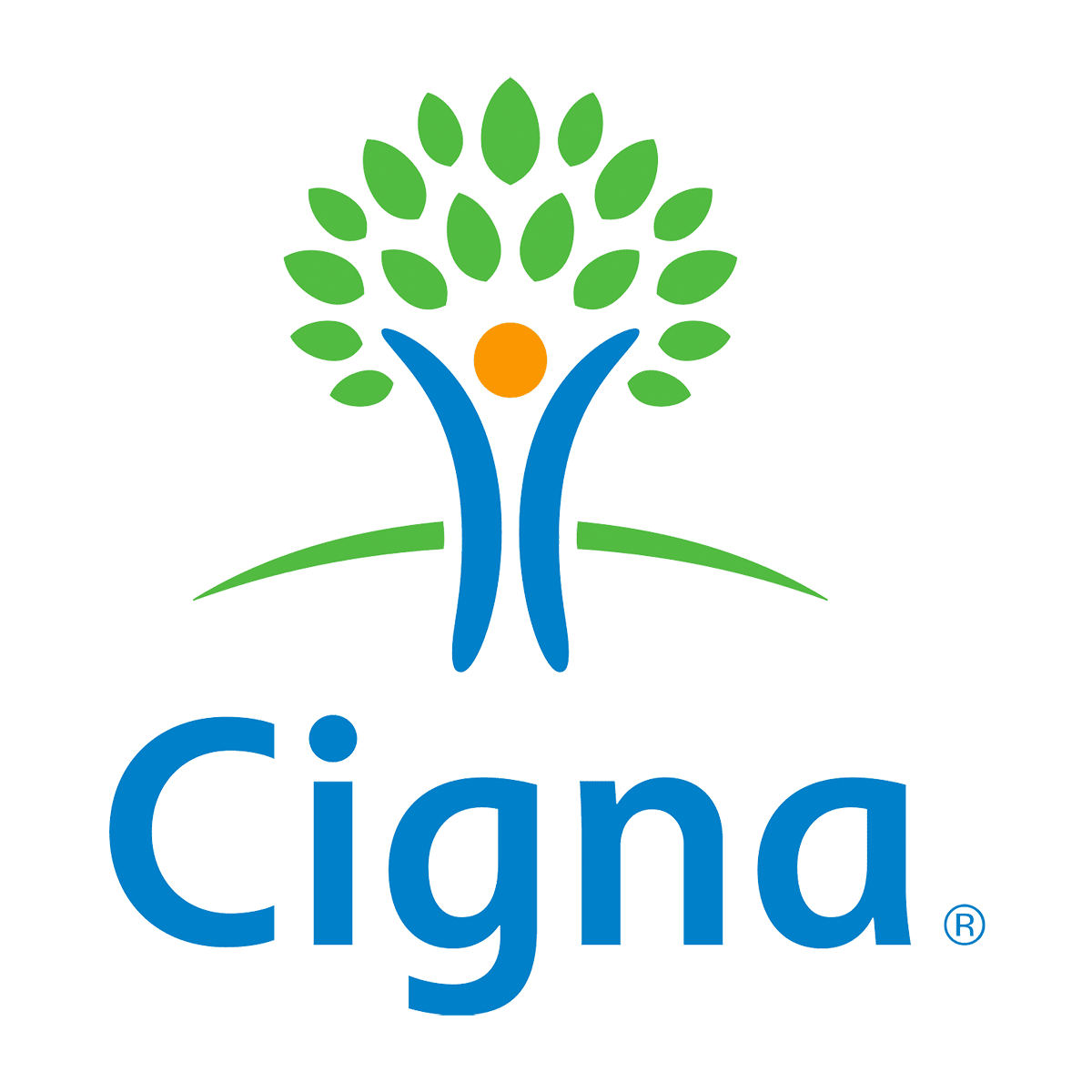 Flexibility to tailor plans to suit your individual needs
Access to Cigna Global's network of trusted doctors
Convenience and confidence of 24/7/365 customer service
Plan Details
|
View Brochure
Best Health Insurance for US Citizens in Japan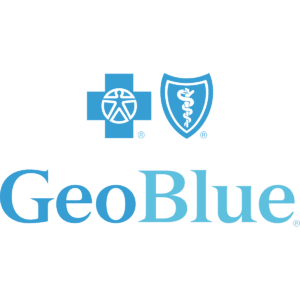 Premium Benefits, Coverage and Service
Define your deductible and prescription benefits
For Foreigners in the US or US Citizens Abroad
Plan Details
|
View Brochure
Read: Japan Medical Insurance for Foreigners
Ready to Make the Move?
Whether you're looking to relocate to Japan as an expatriate or hoping to be a digital nomad in a beautiful country, Japan's cost of living is manageable. Rent prices in Tokyo are 72% lower than New York with the appealing benefits of living in a big city.
Whether you choose to live in a quiet suburban town or a busy port city, the vast amount of multilingual resources, cheap eateries, and affordable modes of transportation make living in Japan irresistible.
Related: