Is Living in China Expensive?
China has given the world countless inventions, from tea to fireworks to paper money. The country's more than 3,500-year-old history is on display in elaborate pagodas, palaces and eight distinct regional cuisines. As the world's second-largest economy and a tech manufacturing hub, today's China blends visions of the future with its ancient past.
From explorers to missionaries to merchants seeking their fortunes, China has attracted foreigners to its shores for centuries. But despite stunning landscapes and low cost of living, China can be overwhelming for new arrivals. The development of modern cities, high-speed rail, and the increasing presence of Western stores have helped ease the cultural adjustment.
Opportunities still abound, but the number of expats in China has declined over the last decade. Strict COVID-19 restrictions have caused more immigrants to leave within the last few years. Now that China is open again, some companies are trying to entice expats to return. Travelers should stay up-to-date on evolving rules and entry regulations in China.
This guide to the cost of living in China will help you navigate expenses and expectations in the country known as the Land of the Red Dragon. All prices in yuan (or renminbi) have been converted to U.S. dollars. The data for the cost of living in China comes from Numbeo. These prices were up to date as of January 2023.
The Cost of Living in China vs. the US
The cost of living in China can vary by location and type of purchase. On average, China's cost of living is 45% lower than the U.S according to Numbeo. Rent in China is 60% lower than the U.S. on average. But the cost of items like cars and private school tuition are actually very similar. Many products commonly used in the west are imported to China, making them more expensive. Expect to pay as much or more than you would at home for milk, cheeses, certain alcohol, and more.
What Are the Most Expensive and Cheapest Places to Live in China?
China is the fourth largest country in the world. Over 3,200 miles east to west and north to south, its geography is almost as varied as the regional cuisine. Deserts and towering mountain ranges dominate the west. Even with the influence of the Silk Road, most of China's major cities have formed in the east. As with other countries, the cost of living in Chinese cities is much higher than in rural areas. However, the cities offer immigrants a more international community.
Most Expensive Cities in China
China has the largest population in the world. This means you'll find high population density in major cities like Shanghai and Beijing while also paying a premium. When deciding where to live, balance cost-savings with access to amenities and an international community.
Suzhou
This beautiful, ancient port city in the Jiangsu province sits on the Yangtze River Delta. Known as the "Venice of China," it is the most expensive city in the country overall. Suzhou has a 4,700-year history of silk production, as well as canals, stone bridges and picturesque gardens — including a UNESCO World Heritage Site.
Shanghai
As China's financial hub and largest city, Shanghai has drawn expats and travelers from around the world for centuries. Today, skyscrapers with neon lights, high population density, and unique local cuisine fuel comparisons with Tokyo and New York City. While Shanghai's rent is 63% lower on average than New York City, it still ranks as one of the most expensive cities in the world.
Beijing
The grand capital of China covers more than a sprawling 6,000 square miles. Next to imposing modern architecture you'll find historic palaces, tombs and temples. Beijing's landmarks tell the story of Imperial China through the upheaval of the 20th century. Some double as public spaces for residents. Rent in Beijing is 65% lower on average than in New York City.
Shenzhen
Just north of Hong Kong, Shenzhen is known for its modern design and world-class shopping. As the original hotbed of tech manufacturing in China, its influence and production facilities have only grown. High-end malls are a focal point along with amusement parks and skyscrapers. Access to train lines, highways and a major airport make it a prime location. Yet rent is 77% lower on average than New York City.
Hangzhou
In the north of the Zhejiang province is the lakeside city of Hangzhou. Its architectural significance and beauty have been preserved since 1949. It's home to the largest university in China and tourists flock to the well-known monasteries in the hills. Despite its waterfront location, rent is 84.5% lower on average than in New York City.
Most Affordable Cities in China
With some exceptions, China's most affordable cities tend to be more inland and rural. Most still have modern city centers despite a higher number of historic structures and older neighborhoods. Airports and train lines are also common and steadily increasing. These cities attract fewer immigrants than Shanghai or Beijing, but they often provide a close-up view of Chinese temples, pagodas and beautiful natural landscapes. Population density varies.
Qingdao
The seaside city of Qingdao — meaning "Green Island" — is known for its beautiful beaches and parks alongside modern skyscrapers. It is home to Tsingtao Brewery, prestigious universities, and China's Blue Silicon Valley focused on marine science. A Gothic cathedral is just one example of lingering German influence. Mild weather and rent that is 91% lower on average than in New York City make this a highly sought-after home.
Nanjing
The former Ming Dynasty capital on the Yangtze River is filled with historic monuments from China's storied past. This includes the massive 14th-century Zhonghua Gate, or Gate of China. Surrounded by hills and waterways, Nanjing offers multiple public parks and a more rural, traditional way of life. Rent is 85.7% lower on average than in New York City.
Chengdu
If you're looking for giant pandas, you'll find them in Chengdu's sanctuaries and breeding facilities. The capital of the Sichuan province has a history of luxury and sophistication. Multiple major universities and museums operate there today. Its ancient Chinese irrigation system continues to sustain a large agrarian community, but the high-tech industry is rapidly growing. Rent is 88% lower on average than in New York City.
Guangzhou
Located at the intersection of major rivers, Guangzhou was an important trade hub for centuries. In riverfront skyscrapers, the financial and high-tech sectors dominate alongside one of China's major film studios. Guangzhou has the highest population density in China and a subtropical monsoon climate. But rent is 83% lower on average than in New York City.
The Average Cost of Living in China
Housing Costs in China
While Suzhou has the highest overall cost of living in China, Shanghai has the highest housing costs. Beijing is close behind. Rent in these popular cities is significantly more expensive than in most other Chinese cities. That said, rent in both cities is more than 60% lower on average than New York City.
Apartments are the norm in China. Land in cities is expensive and the large population makes high-rises more efficient. If you want a larger kitchen and the possibility of a stand-alone house, you will need to go to more rural areas. Foreigners often have different housing requirements and standards. You may want to use one of the many housing agent services available for expats to help you find a home. These can be found on the popular Chinese social app WeChat.
Shanghai and Beijing both offer bustling environments and efficient transportation. Impressive architecture and foreign concession era influences add even more international appeal. More people will speak English and you'll have more access to familiar food, products and stores. Cities with cheaper housing costs still have modern amenities, but fewer English speakers. Learn more from our article on the best places to live in China as you decide.
Expats and locals alike rely on phone apps to help them with daily life in China. Luckily, China is number five among countries with the fastest mobile internet speeds (165.38 mbps). Broadband internet speeds may be slower but are improving. Compared with the U.S., the average cost of internet in China is low. You can expect to pay about $12 to $15 per month on average in China for unlimited data at speeds of 60 mbps or more. The cost of broadband in the larger cities is about $10 to $15 more expensive. Due to China's censorship laws, expats will experience internet browsing limitations. Arriving with a strong virtual private network (VPN) service is recommended.
Here are the average monthly prices you can expect to pay for living expenses in the most popular Chinese cities for expats:
Shanghai
One-bedroom apartment rental in city center $1,025 to $1,252; outside city center $537 to $656
Three-bedroom apartment rental in city center $2,800 to $3,419; outside city center $1,445 to $1,765
Utilities: Basic (electricity, heating, cooling, water, garbage) for 915 sq ft apartment: $63 to $77
Internet (60 Mbps or more, unlimited data, cable/ADSL): $17 to $20
Hangzhou
One-bedroom apartment rental in city center $491 to $600; outside city center $302 to $370
Three-bedroom apartment rental in city center $960 to $1,172; outside city center $680 to $831
Utilities: Basic (electricity, heating, cooling, water, garbage) for 915 sq ft apartment: $41 to $50
Internet (60 Mbps or more, unlimited data, cable/ADSL): $9 to $10
Beijing
One-bedroom apartment rental in city center $1,060 to $1295; outside city center $581 to $710
Three-bedroom apartment rental in city center $2,532 to $3,095; outside city center $1,330 to $1,625
Utilities: Basic (electricity, heating, cooling, water, garbage) for 915 sq ft apartment: $54 to $66
Internet (60 Mbps or more, unlimited data, cable/ADSL): $21 to $26
Shenzhen
One-bedroom apartment rental in city center $693 to $847; outside city center $400 to $490
Three-bedroom apartment rental in city center $1,606 to $1,963; outside city center $828 to $1,012
Utilities: Basic (electricity, heating, cooling, water, garbage) for 915 sq ft apartment: $63 to $77
Internet (60 Mbps or more, unlimited data, cable/ADSL): $19 to $24
Chengdu
One-bedroom apartment rental in city center $393 to $480; outside city center $251 to $306
Three-bedroom apartment rental in city center $757 to $926; outside city center $428 to $523
Utilities: Basic (electricity, heating, cooling, water, garbage) for 915 sq ft apartment: $45 to $55
Internet (60 Mbps or more, unlimited data, cable/ADSL): $10 to $13
Food Costs in China
Foreigners quickly realize that Chinese food in China is very different from take-out restaurants back home, and that food is a key part of the culture. Specialties, cooking style and core ingredients vary by region and city. Certain foods, when eaten at the right time of year, are said to bring luck, wealth and happiness. The Chinese greeting "have you eaten yet?" (吃饭了吗 /chī fàn le ma?) is often used instead of "how are you?" to show care and concern for others.
Eating Out
Eating out is common in China and tipping is not part of the culture. Good food can always be found, from cheap street food to fine dining. You will spend more in the major international cities of Shanghai and Beijing. On average, a three-course meal for two people at a mid-range restaurant in Shanghai will cost you $39 to $48. Other cities fall within the national average of $27 to $33.
A meal at an inexpensive restaurant will cost just $4 to $5 on average. For that price, you can get a satisfying lunch of xiaolongbao, or soup dumplings — a Shanghai and Suzhou favorite. Street food is popular, but expats should check for health certificates to ensure a safe meal. Popular dishes include the savory Chinese breakfast crepes called jianbing and Chinese dumplings known as jiaozi. Each region and city has their own spin on common dishes.
Eating In
Cooking at home is affordable and a chance to experiment with Chinese comfort food. White rice is a staple of the Chinese diet and a pound will cost just $0.43 to $0.53. Eggs are another staple and a dozen will cost $1.80 to $2.20. Add some garlic, tomato and scallions to make fānqié chǎo dàn (tomato egg stir-fry) — a satisfying standard in Chinese homes. The exception to cheap groceries in China is dairy products. One gallon of milk costs $7.20 to $8.80 and a pound of local cheese costs $5.55 to $6.75.
Entertainment Costs in China
Depending on your activities, a night out in most Chinese cities is affordable. Chinese karaoke bars (known as KTVs) were hit hard by the pandemic but are still widespread. Some expats might need a little liquid courage to get up and sing. If the popular local drink baijiu isn't your style, a pint of domestic beer on draft, like Snow, costs just $1.06 to $1.30. A bottle of mid-range wine for the group will cost $11.30 to $13.80. If you'd prefer a quieter evening, you can buy one ticket to see a movie for $6.63 to $8.11. However, Chinese censorship laws limit the number of international releases.
Some foreigners feel that delicious Chinese cuisine tends to center on taste and texture more than nutrition. To look after your health and avoid exercising in polluted air, you may need a gym. A monthly fitness club membership in China costs $38.81 to $47.43 on average.
Transportation Costs in China
The Chinese government's multi-decade development plans have connected this vast country like never before. China is now known for its abundant and efficient transportation. Currently, it has the most high-speed rail mileage in the world.
The bullet trains are clean and comfortable and connect major cities, including Shanghai, Beijing, Shenzhen and Guangzhou. Prices vary depending on the distance of your trip. High-speed rail from Beijing to Hong Kong costs around $140 to $175. Passengers should book ahead when traveling over the holidays — especially during the Lunar New Year celebrations. Receiving the traditional Lunar New Year gift of a lucky red envelope (hóngbāo) filled with money might help with smooth travel and offsetting your ticket price.
While highways are also being built, subway systems are rapidly expanding. They are the best way to get around China's largest cities. A one-way ticket on local public transport costs just $0.40 to $0.48 on average. A monthly pass costs $24 to $30 and will include buses in the major cities. Transport costs in Shanghai and Beijing are higher than the national average.
Taxis are also available in most cities. On average, a one-mile ride in a taxi costs $0.53 to $0.65 plus a start fee of $1.60 to $2.00. Uber does not operate in China, but other Chinese ride-hailing apps like Didi Chuxing and Hello Chuxing are popular. Unless you have a Chinese driver's license, you cannot rent a car in China.
The Costs of Education in China
Public school is compulsory and free for children in China from grade one through nine. Additional costs for items like uniforms, food and extracurriculars are not covered. Grades 10 through 12 (senior secondary school) are not compulsory and tuition is not covered. International students can attend Chinese public schools but they are subject to additional requirements. These may include an interview, entrance exam and showing certain documentation. The quality of public schools in rural areas is often much lower than schools in the cities.
Most immigrants prefer to send their children to private international schools. These are sometimes known as "Experimental Schools" or "Bilingual Schools." These institutions charge hefty tuition fees. One year of international primary school for one child can cost $20,029 to $24,480 on average. If you're moving to China with very young children, prepare to pay for preschool and kindergarten. A full-day, private preschool or kindergarten can cost $549 to $671 per month for one child. International private schools are more often found in major cities popular with expats.
Healthcare Costs in China
The Chinese healthcare system is made up of public and private institutions. In the last decade, China has invested heavily in healthcare to improve rural access and cost. While improved, quality and cost still vary depending on location. In the major cities, private institutions offer exceptional care at a premium. Expats should purchase international health insurance to avoid large bills and access the best possible treatment experience.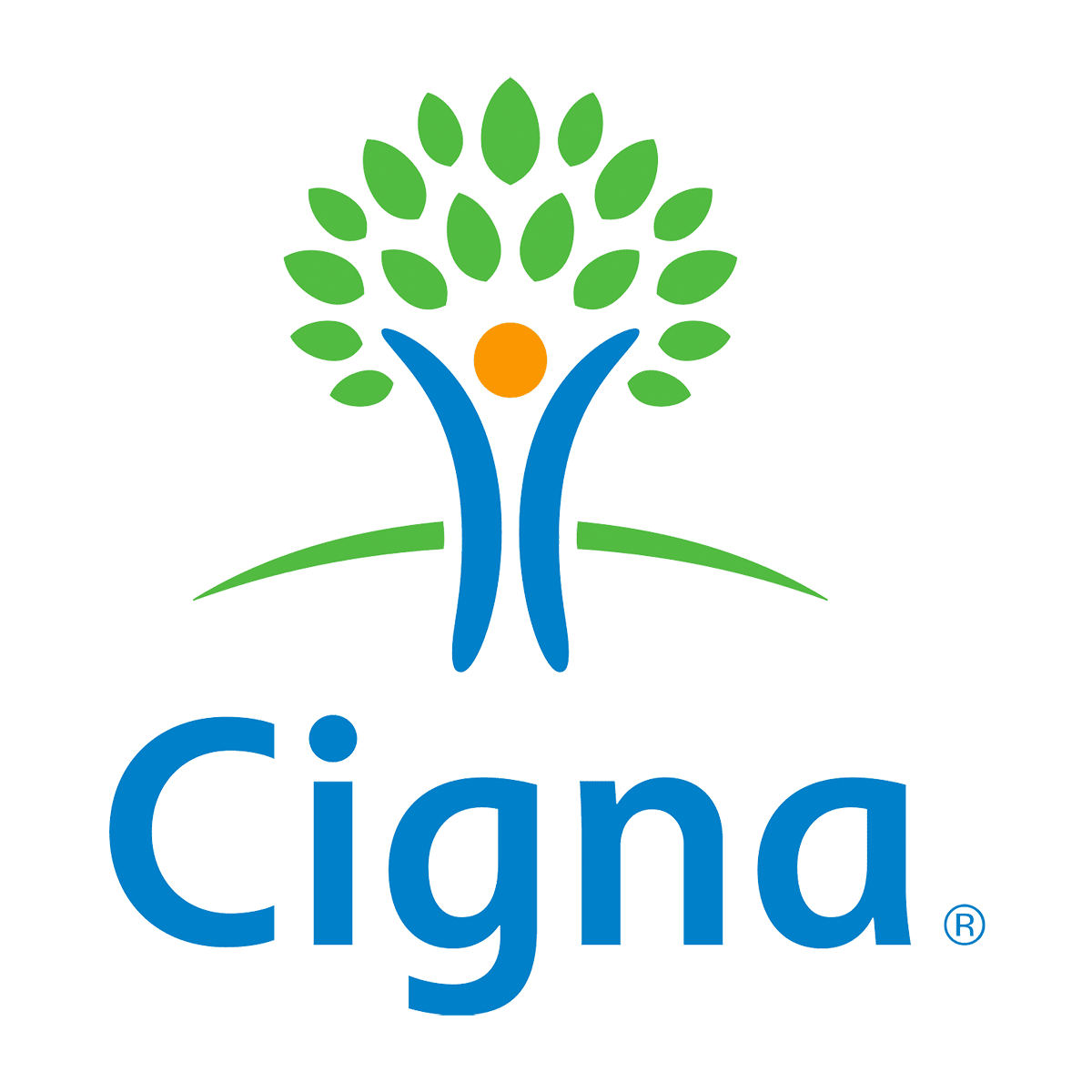 Flexibility to tailor plans to suit your individual needs
Access to Cigna Global's network of trusted doctors
Convenience and confidence of 24/7/365 customer service
Plan Details
|
View Brochure
Research nearby facilities and make note of where you would want to be treated in an emergency. Some large, public city hospitals have "international wings" providing western-style care. Foreigners can go to these public hospitals, but this service is expensive. All the more reason to have health insurance.
For More Information, read these articles on the healthcare system in China, health insurance in China for foreigners and the best hospitals in China for expatriates.
China Offers the Past and Future for Less
From the Great Wall of China to high-speed rail, China's multi-millennial history and thrilling race toward the future intertwine at every turn.
China's well-connected and livable cities offer green spaces, delicious food, and international communities. But a front-row seat to China's growth and nonstop development also comes with challenges. Getting access to reminders of home means living in crowded cities with a higher cost of living.
Suzhou and Shanghai are the most expensive cities in China. However, they are significantly cheaper than their counterparts in America and Europe. If you're looking for a more natural landscape, you can save even more. Cities like coastal Qingdao and historic Chengdu offer modern amenities and vibrant local culture in stunning environments.
The cost of living in China vs. the U.S. is quite low, with some exceptions. Even so, China can offer an affordable life to expats eager to step out of their comfort zone. You're sure to find more than a little good luck along the way.
Related: