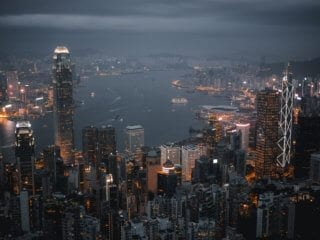 Living as an expat in Asia can be an amazing experience, but it will come with some challenges. If you're thinking about making the move, it's important to do your research first.
If you've already made the move, you'll need to know how to make a smooth transition. From healthcare to work to education, we've put together a resource guide for expats living in Asia.
Here, we've outlined everything that you'll need to start life as an expat in Asia. We've included all of our favorite resources to simplify the transition so you can make the most of this rare opportunity.
Why Choose to Live in Asia?
There are lots of reasons to consider relocating to Asia. Home to some of the world's greatest cities, there are tons of unique opportunities for expatriates from different walks of life.
The beautiful city of Singapore boasts some of the lowest crime rates and tax rates in the world. Bangkok, the capital of Thailand, allows you to enjoy a metropolitan lifestyle and offers easy access to other parts of the region.
The cost of living in Asia is much more affordable than in North America or Europe, making it a prime choice for business owners and business leaders. If you're trying to start or grow a business, you'll have easy access to some of the world's best talent. And you'll be able to hire that talent at an affordable price.
The Best Asian Cities for Expats
There are so many great locations that it can be difficult to decide exactly where you want to live. If you're set on living in Thailand, you may want to be in Bangkok – but other expats find Pattaya alluring, and Chiang Mai is a top location for digital nomads. If Malaysia seems more appealing, Kuala Lumpur and Penang are excellent options. And Singapore is a top global location for anyone working in finance.
For the expat who prefers Indonesia, check out the beautiful village of Canggu in Bali. Daegu, South Korea is also a popular choice, and it's only a few hours from the capital of Seoul, which is one of the expat hubs of Asia.
For retirees looking for a more relaxed lifestyle, consider Penang or Melaka in Malaysia. To make the most of your retirement funds, check out Cambodia. You can find furnished and air-conditioned apartments for as low as $200 a month.
And don't forget about the Philippines, which offers urban amenities and tropical islands.
Our List of the Best Cities for Expats in Asia:
Bangkok, Thailand
Canggu (Bali), Indonesia
Singapore
Kuala Lumpur, Malaysia
Daegu, South Korea
Making the Move to Asia
Before you hop on a plane, decide if the expat lifestyle is for you. Are you ready to leave your family and friends back home? Can you secure the proper visa?
Do you have an understanding of the local culture? Can you speak the language, or are you at least willing to learn?
Once you've decided to move, you'll have to decide what to bring with you. The most important things you will need to pack are essential documents, such as your passport and visa.
When it comes time to pack your personal belongings, carry as much with you on the plane as you can. International shipping can be pricey, so you'll have to decide if it's worth it to ship your car, furniture, or other oversized items.
It's also important to have an international credit card. Don't assume that you can use your current card abroad. Look for a credit card that offers travel rewards, cashback options, and zero or low annual fees.
You'll also need to establish a bank account in your new town. Many banks have international branches, so you may be able to keep your existing bank account. If you need to open a new account, make sure you have all the necessary documentation on hand.
Our Favorite Expat Moving Resources:
Healthcare Resources for Expats
Before you move, call your insurance company and confirm what your plan covers. Your current insurance policy may cover basic expenses for treatment in Asian hospitals. Medical care varies from region to region, so it's best to look for hospitals with international certification.
Expatriates can get private insurance through a variety of global insurance providers. You may even qualify for a travel insurance policy. Keep in mind, travel insurance costs less but it often covers less, so you'll need to weigh your options.
Our Favorite Healthcare Resources for Expats in Asia:
Work Resources for Expats
It's always difficult transitioning to a new work environment. When you're going to work in a new country, it can be an even bigger challenge.
A great resource for expats is Asia Works. This recruitment network helps expatriates find the best job opportunities in Southeast Asia.
If being your own boss sounds more appealing, it may be time to take advantage of freelance opportunities. Businesses are increasingly looking for freelancers and allowing employees to work remotely.
While being self-employed isn't for everyone, it can free up your time. Freelancing allows you to settle into your new home and learn about the local culture at your own pace.
Whether you freelance or find traditional employment, it's important to know what you'll have to pay in taxes. Make sure to explore our expat tax guide to avoiding double taxation or worse!
Our Favorite Expat Work Resources:
Education Resources for Expats
Whether you need to get your children settled in a new school or plan to further your own education, it's important to find the school that's right for you. For children, it's crucial that they make a smooth transition.
Research the curriculum, the background of the teachers, and the extracurricular activities offered. Find out what achievements the school has made and how their students perform on exams. And don't forget to ask what programs are available to help new students adjust.
When it comes to continuing your own education, look for schools that teach programs in your native language. Apply for financial aid opportunities for expatriates.
Research potential schools to see if your educational background qualifies you for admittance. At some universities, acceptance into an undergrad program requires more than a high school diploma.
Even if you're not looking for formal education, it's always a good idea to find a language tutor. No matter where you live, life will be easier if you speak the native language.
You can enroll in a language school, hire a language tutor, or study the language online. Learning a new language can be easy if you find a program tailored to your specific needs.
Our Favorite Expat Education Resources:
Entertainment Options for Expats in Asia
When you move to Asia, you'll have lots of opportunities to meet new people and go on new adventures. To find other expats in your new city, check out Meetup.com. You'll find events from walks and hikes to movie screenings and cocktail parties.
Once you've made a few new friends, visit Timeout.com for a list of events happening in your town. You'll find a complete list of places to go and things to do in every major city.
Living as an expat in Asia can be exciting. But you can't hop on a plane and expect things to fall into place once you arrive. Do your research on healthcare, education, and work opportunities.
Plan your trip in advance to make sure you've got everything you need for a smooth transition.
And once you've settled in a bit, look for other expats and locals that you can connect and socialize with. If you do it right, you'll be living the expat dream in Asia in no time.