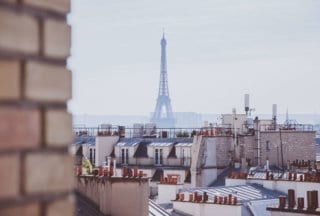 Paris: City of Lights, City of Romance. Few cities hold more mystery and imagination for travelers. The monuments, cathedrals, museums, cafes and flower-decked balconies all make Paris one of the world's most iconic and recognizable cities. Yet the feeling of walking its cobbled streets can't really be described, only experienced.
But if Paris is one of the most popular places in the world to visit, what is it like to actually live there? To start answering that question, here's a breakdown of the cost of living in Paris. Prices were sourced from Numbeo, and all prices in Euro have been converted to U.S. dollars. These prices were up to date as of February 2023.
Is Paris Expensive?
In short, yes, although less expensive than its U.S. counterpart, New York. Paris also compares well to London, where rents are 49% higher (although grocery prices are also about 25% lower in London). Paris is a major world cosmopolitan center, and such places are nearly always expensive to live in. Think of it as a cultural cachet tax.
The Cost of Living in Paris vs. the US
New York has long been the most expensive city to live in the United States, with Los Angeles close behind. Experts consider both cities cultural capitals, and both have a higher cost of living than that of Paris.
Here's how the cost of living in Paris, including rent, compares to various hotspots in the United States:
New York, NY: 61.6% higher than Paris
San Francisco, CA: 55% higher than Paris
Seattle, WA: 32.9% higher than Paris
Boston, MA: 30.8% higher than Paris
Los Angeles, CA: 23.9% higher than Paris
Chicago, IL: 11.9% higher than Paris
What Are the Most Expensive and Cheapest Places to Live in Paris?
Greater Paris, known as Paris intra-muros, is made up of twenty numbered districts called arrondissements. These districts spiral out from the city center, getting generally less expensive as they progress from 1st to 20th.
Different neighborhoods take up portions of each district, or overlap them. For instance, the Latin Quarter spans parts of the 5th and 6th arrondissements, and is famed for expatriate writers like Ernest Hemingway, Gertrude Stein and F. Scott Fitzgerald.
While some places, like the 1st arrondissement, have few residences in them, most neighborhoods in Paris are mixed-use. You won't really find purely "residential" areas, since part of what makes Paris so liveable are the shops, markets and cafes within walking distance of nearly any apartment building.
Most Expensive Neighborhoods in Paris
Marais District, Ile Saint-Louis and Ile de la Cité (4th Arrondissement). This area is loaded with charm and has as its centerpiece the Cathedral of Notre Dame. The Ile Saint-Louis, in particular, is largely unchanged from Paris' beginnings. With cobblestone streets through tiny alleys and gorgeous independent shops on every corner, these neighborhoods offer authentic Parisian life. But they also command very high real estate prices.
Champs de Mars (7th Arrondissement). Known as the Eiffel Tower district, this area affords views of that famous landmark wherever you are. The whole area is rife with parks, museums and grand buildings, but also is largely a residential district. Those views are not cheap, however, and your cost of living here may be among the priciest in Paris.
Champs-Elysees, Parc Monceau (8th Arrondissement). If you want to live among many of the other most recognizable Paris landmarks, the 8th might be for you. The world's most exclusive boutiques line the famed shopping street that links the Arc to the Place de la Concorde. The surrounding area boasts the Arc de Triomphe, the Opera House, L'Elysee (the presidential palace) and many museums. Yet the neighborhood largely caters to a residential population — of wealthy professionals.
Jardin du Luxembourg (6th Arrondissement). The 6th is known as one of the most expensive places to live in Paris, particularly the Mabillon neighborhood that runs between the gorgeous Luxembourg Gardens and the river Seine. The Saint Germain neighborhood, known as the intellectual center of Paris in the late 19th and early 20th centuries, still bustles with art houses, jazz clubs and literary landmarks.
Most Affordable Neighborhoods in Paris
Les Gares (10th Arrondissement). While this area, centered around two major train stations, has been known for petty crime, it's been attracting new residents in the past decade. Lower rents, high diversity and trendy eateries have made it more desirable. The Canal Saint-Martin is a particularly lively spot. Take care when choosing your street, as the areas close to the train stations can be a little sketchy at night.
Père Lachaise (20th Arrondissement). This easternmost district is less fashionable, with more low-cost housing and fewer protected historical landmarks. It's home to young families, including a large African immigrant community in its northern part. In the center is the storied Père Lachaise cemetery, where luminaries from Edith Piaf to Jim Morrison are buried and countless living visitors picnic.
Chinatown and National Library (13th Arrondissement). A mix of old and new characterizes this southeastern district, where high-rises with affordable housing rub shoulders with classic Parisian architecture. This long-neglected industrial area has seen revitalization recently. Besides containing Paris' main Chinatown, the 13th offers a trendy university district on the river, the modernist Bibliothèque Nationale de France, and great street art.
The 18th and 19th Arrondissements. Some sources suggest avoiding these districts, but each has neighborhoods that are worth considering. Montmartre, in the 18th, is famous for the Moulin Rouge and its bohemian arts scene. It can be rowdy and pickpocketing is rife, but it's now so well-known that it's shed much of its sketchiness. Pigalle, the nearby red light district, has recently transformed into a hip neighborhood but can still be dodgy in parts. The 19th is a mish-mash of poorer neighborhoods, some of them pleasant enough; Buttes-Chaumont is an affordable area many families are moving to. Stay away from the northeastern zone, which suffers from homelessness and drug abuse.
The Average Cost of Living in Paris
Housing Costs in Paris
For a long time, Paris was known as one of the most expensive cities to live in the world. While Paris as a whole has dropped off of the top 30 in Mercer's Cost of Living Index, it's still in the top 50, close to Chicago, Illinois in the U.S. in cost. While living in more affordable neighborhoods will tend to get you more space and amenities, the cost of housing is relatively high throughout the city.
A one-bedroom apartment near the city center costs $1,267 to $1,548 on average. Outside the center, that drops to between $940 and $1,148. An average three-bedroom near the action soars to $2,841 to $3,472, while outside the city you'll pay $1,900 to $2,321 for a three-bedroom.
Utilities for a 915-square-foot apartment will run you around $199 to $243 a month, including electricity, water, heating, cooling and trash removal. Internet access is an additional $29 to $36.
Food and Entertainment Costs in Paris
If you're going to pay the high cost of living in Paris intra-muros, it only makes sense to enjoy the easy access to the city's legendary food and entertainment! Luckily, these costs are rather low compared to American cities like New York, San Francisco, Seattle and even Boston.
A meal in a sidewalk cafe or bistro will cost between $14.71 and $17.97. A three-course meal for two is fairly reasonable at $58.82 to $71.90, compared to around $100 in New York. A domestic beer is a little steeper at $6.32 to $7.72 — but then France is far more well known for wine. A glass in a café goes for $4 to $6 on average.
Cinema is also a famed pastime for Parisians; a ticket will cost between $12.39 and $15.15. If you want to keep up your workout routine, a fitness club costs around $35.48 to $43.36 per month, although walking and cycling the city are strong cultural norms. You can see the Louvre or go to the top of the Eiffel Tower for $16 to $18, or tour Sacré-Coeur and Paris' other grand churches for free!
Grocery Costs in Paris
If you decide to stay in and practice some French cooking at home, here are the costs of some staples. A note: while more American-style supermarkets are common in the suburbs, the French in cities still tend to shop at their small local grocers, butchers, bakers and other artisans, a few meals at a time.
A loaf from your local boulangerie runs between $1.76 and $2.15; a pound of local cheese to go with it averages $7.23 to $8.83. A dozen eggs costs between $3.44 and $4.20. Potatoes for your au gratin go for around $0.95 to $1.17 per pound; you can serve them alongside boeuf Bourguignon for $9.77 to $11.94 a pound of beef. A mid-price bottle of wine will run you between $8.75 and $10.69, though in Paris you can still get a bottle of table wine for around $3, and it'll be good for both cooking and drinking with the meal!
Transportation Costs in Paris
Paris' spiderweb-like Metro map may be intimidating at first, but it's also one of the more efficient and reliable public transit systems out there. Wherever you are in Paris, you're never far from one of the many stations, marked with an "M" or the word "Métro." A one-way ticket costs between $1.94 and $2.37, while a monthly pass runs $81.20 to $99.24.
Other public transit options, including bus, light rail and funicular, abound in the city. Taxis are also plentiful and accessed through a single phone number. For these reasons and more, most Parisians don't feel that driving in Paris is really necessary or recommended. Parking is very difficult, and the spoke-and-wheel street system is confusing. If you must have a car, a Volkswagon Golf or similar will cost between $21,265 and $25,991, and gas is currently running between $7.29 and $8.91 a gallon!
The Costs of Education in Paris
If you're living in Paris with kids, you'll want to know about the costs of schools. Private preschool or kindergarten costs between $706 and $864 per month. International primary school runs from $15,880 to $19,409 a year. There are many top-quality international schools in Paris. But the public schools (with French curriculum taught in French) are free and of very high quality.
Healthcare Costs in Paris
France's healthcare system is among the best in the world, according to the WHO. Foreigners who have been living in France for three months or more may apply for coverage by PUMA, the national healthcare system.
For those first three months, however, you will want to make sure you have healthcare coverage. A global health insurance plan is a simple and reliable way to make sure you're covered in an emergency, or if you need medical care for any other reason.
Learn More: Health Insurance in France for Expatriates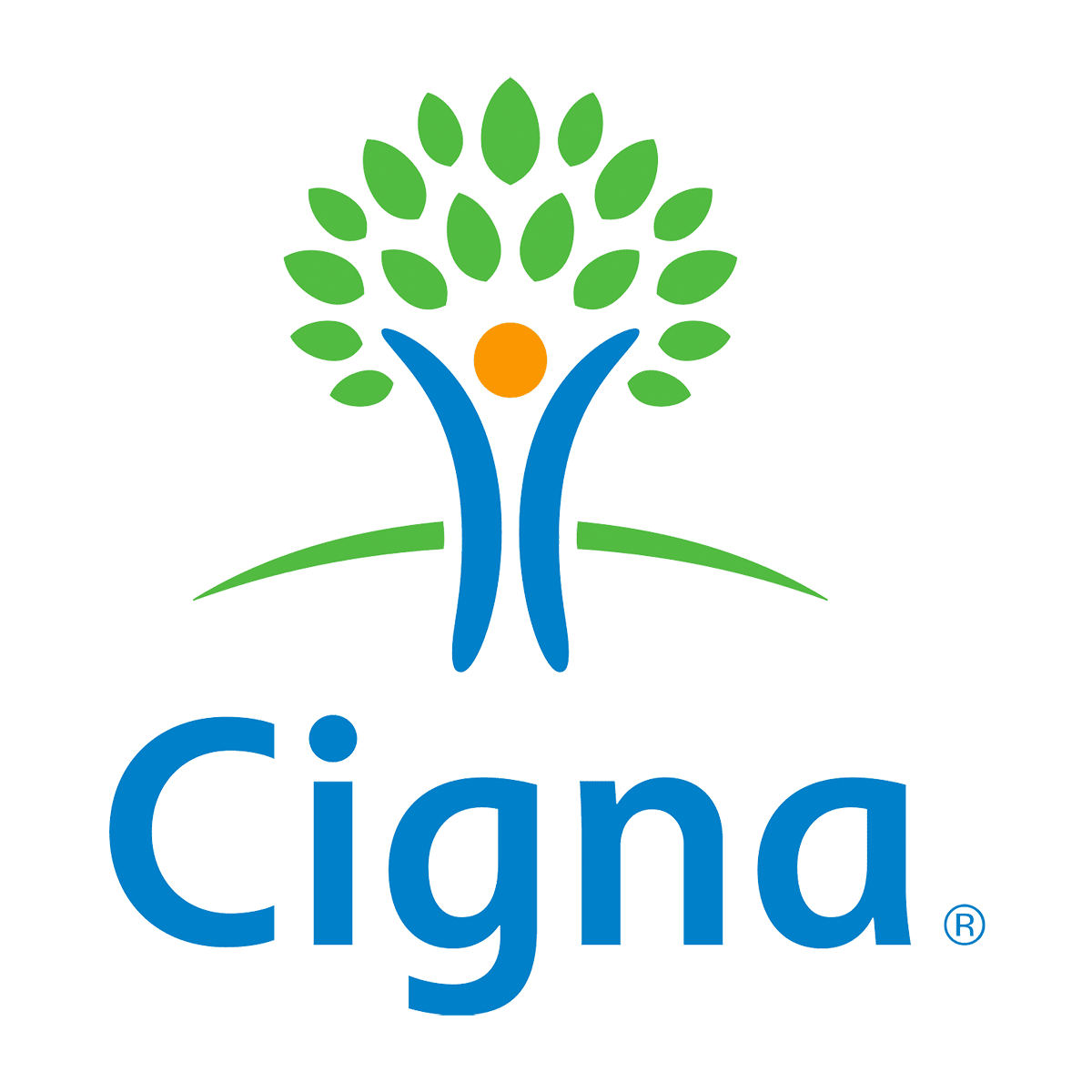 Flexibility to tailor plans to suit your individual needs
Access to Cigna Global's network of trusted doctors
Convenience and confidence of 24/7/365 customer service
Plan Details
|
View Brochure
The City of Romance is Within Reach
Living in Paris is a romantic dream, but it has a price tag to match. It can be within reach, though, if you avoid certain costly pitfalls. Living in less expensive neighborhoods, making use of the extensive public transit network, and learning how to do your food shopping French-style will both save you money and integrate you into the Parisian way of life.
When choosing where to live in Paris, remember that while some of the more expensive districts are close to the sights, they're also likely to be overrun with tourists. If you want quieter but luxurious quarters, choose one of the tonier residential areas. For those on a tighter budget, decide if you're willing to live in a dodgier part of the city, or if you'll be more content in the suburbs a train ride away from the action.
If you do choose to live in Paris, take the time to enjoy your surroundings and all the food, art, and culture the City of Light has to offer! And relax. If you can settle in and live like a local, both you and your wallet will have a smoother time.
Related: