What Expats Can Expect for the Cost of Living in Germany
People living in Germany enjoy a great quality of life. The country consistently ranks well in Mercer's Quality of Living Survey. In fact, the most recent ranking in 2019 sees Munich, Düsseldorf and Frankfurt all ranking within the top ten cities worldwide. With excellent public transport, healthcare, and work-life balance, Germany also ranks above average in the OECD Better Life Index. Regardless of how you measure it, life in Germany is good. One key factor which makes it such an enjoyable place to live is the reasonable cost of living in Germany. The following numbers, unless otherwise noted, were sourced from Numbeo. These prices were up to date as of October 2022.
Is Germany Expensive?
Depending on your point of view and where you live now, Germany can be seen as either very expensive or very affordable. In contrast to many European countries, Germany is not very expensive. While the cost of living in Germany is slightly above the EU average, it is still cheaper to live there than in France, the Netherlands, or even Italy! When considering the cost of living in Germany vs. the U.S., you'll find that the cost of living in Germany is nearly 19% lower. Munich is the most expensive city in Germany, and yet consumer prices are 32.5% lower than in New York City and 14% lower than in Los Angeles. Even the capital city of Berlin sees consumer prices at 15% lower than the affordable city of Detroit.
What Are the Most Expensive and Cheapest Places to Live in Germany?
Most Expensive Cities to Live in Germany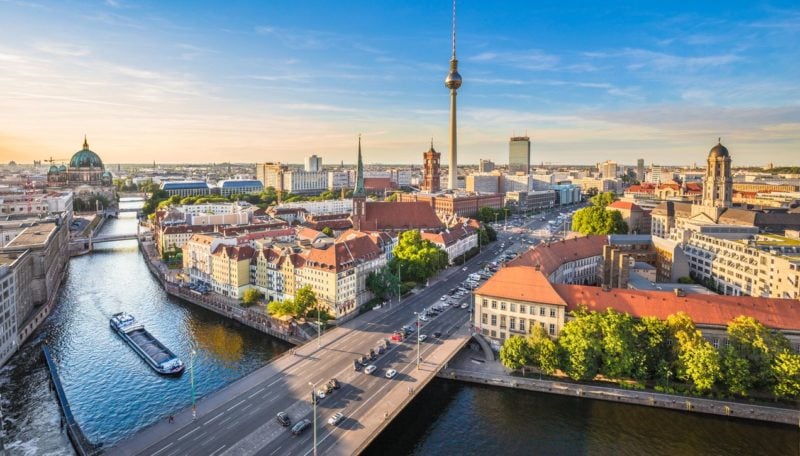 The major cities of a country tend to be the most expensive, and this holds true for Germany. According to Mercer Cost of Living ranking for 2022, the most expensive cities to live in are:
Munich: Munich is the capital of Bavaria and surpasses Berlin as the most expensive place to live in Germany. Famous for its multiple breweries and annual Oktoberfest celebration, Munich also offers several additional attractions, from castles to parks to museums. Although the city has a higher cost of living than the rest of the country, it's ranking of 33rd in the world far surpasses New York City at 7th as a more affordable alternative.
Berlin: Berlin is the biggest city in Germany. There is something for everyone in this capital city no matter your budget: famous museums, beautiful architecture, world-renowned nightclubs, and delicious street food, just to name a few. The public transportation runs 24 hours a day, making it a great city for early risers and night owls alike.
Hamburg: Located in the north of the country on the Elbe river, Hamburg is a university port town and the second largest city after Berlin. It has a booming economy across different industries and a history of being more progressive than the cities down south, with its red light district being one of its biggest attractions.
Frankfurt: Traditionally known for its frankfurters (sausages), the city of Frankfurt is now a financial center for Europe, with the biggest and busiest airport in the country. For those who need a break from the bustling city life, Frankfurt boasts the largest urban forest at nearly 5,000 hectares just 15 minutes outside the center.
Stuttgart: Home to Mercedes-Benz and Porsche, Stuttgart is the sixth largest city in Germany. Though a manufacturing hub, the city still has its fair share of green spaces, and vineyards can even be found right in the city center!
Cheapest Places to Live in Germany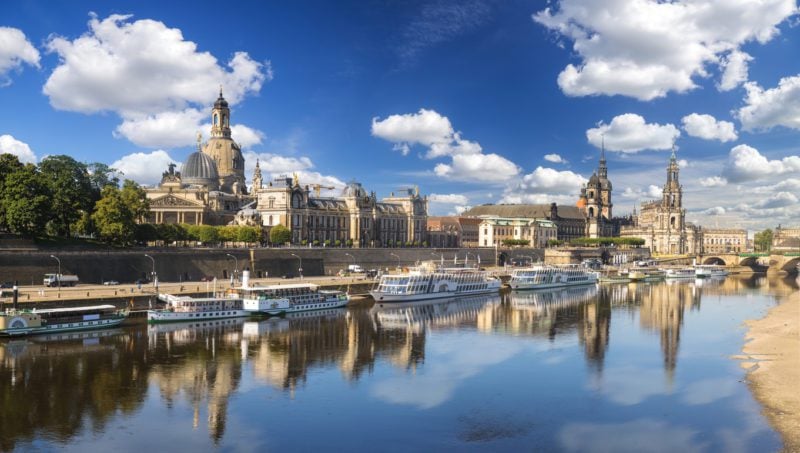 These cities are a great alternative for those who want to live in cheaper places that still offer many of the same benefits as their better-known counterparts.   
Dresden: Located in East Germany on the bank of the Elbe, Dresden is often referred to as "Florence on the Elbe." The city has an old town full of beautiful baroque architecture alongside impressive museums, magnificent theatres, and word class orchestras.
Leipzig: Also located in East Germany, Leipzig has a long history and has earned itself multiple nicknames over the years: Little Paris, Athens on the River Pleisse, as well as the Venice of the North. Furthermore, the surrounding areas offer great day excursions to fairytale castles or lakes and hiking for nature lovers.
Nuremberg: Nuremberg is the second largest city in Bavaria after Munich. A commercial hub from the Middle Ages, the city has a mixture of historical and modern architecture. It is famous for its Nürnberger Rostbratwürstchen, a small three-sausage sandwich served on a bun with mustard.
Essen: Located in West Germany and the third-greenest city in the country, Essen is far older than both Berlin and Munich. The city offers great contrasts: a long history with modern architecture and greenspaces countered with the former Zollverein coal mine.
Bremen: A harbor town located in northwestern Germany, Bremen is the eleventh biggest city in the country. The historic city was voted as one of the most down-to-earth and friendly cities by fellow Germans. The low cost of living, stress-free lifestyle and delicious food and drinks are all big draws to the city.
Related: The 11 Best Cities in Germany for Expats to Work In
The Average Cost of Living in Germany
Housing Costs in Germany
Just as in the United States, the cost of living in Germany greatly varies depending on where in the country you live.
Munich, for example, is the 33rd most expensive city in the world as of 2022. There, you will find prices similar to Miami, FL (ranked 32nd) or Chicago, IL (ranked 36th). A one-bedroom apartment in the city center of the Bavarian capital ranges from USD$1,227-$1,500, while a three-bedroom rents for USD$2,201-$2,690. Outside the city center, prices drop significantly. A one-bedroom apartment outside the center ranges from USD$925-$1,130, with a three-bedroom rental for USD$1,711-$2,092. On average, these prices are 14% higher than in Berlin, the capital of the country.
However, if you look at prices in Dusseldorf, the 81st most expensive city in the world, you will find prices more reasonable, akin to Pittsburgh, PA or Minneapolis, MN, which are ranked 82nd and 83rd, respectively. In Dusseldorf, a one-bedroom apartment in the city center ranges from USD$820-$1,003, while a three-bedroom rents for USD$1,588.69- $1,941.73. However, the difference in prices outside the city center does not drop as much as it does in Munich. Outside the center, you can find a one-bedroom apartment for USD$634-$775 and a three-bedroom for USD $1,186-$1,450.
Beyond rentals, don't forget to consider the cost of utilities! Heating, electricity, water and other standard utilities average USD$217-$265 for a 915-square-foot apartment. If you have a larger home, you should expect prices to go up accordingly. Additionally, home internet averages USD$31-$38 per month.
Food and Entertainment Costs in Germany
Going out for an inexpensive meal in an average German town is affordable by most European standards; it will set you back USD$11-$13, whereas the average in the US is $14.50-$17.50. Eating out in Munich is more expensive, with the prices being much more comparable to the U.S. than those in Hamburg or Frankfurt. Additionally, in most cities, you can always find food trucks and outdoor dining carts that sell doner kebabs, sausages, and currywurst with fries for just a few dollars each.
If you are looking for higher-quality dining experiences, a three-course meal averages USD$44-$54. With movie tickets running from USD$10.65-$13, you'll find that a date night of dinner, drinks, and a show won't put too much of a dent in your wallet. You can also manage a relatively cheap night out by hanging out with the locals and having drinks at any of the popular biergartens. A pint of domestic beer is highly affordable, ranging from USD$3.50-$4.30.
Staying in to cook is unsurprisingly an even better deal! Beef ranges from USD$5.70-$7.00, with chicken coming in at USD$3.25-$3.75. Some rice and potatoes to balance out the meal will each cost less than a dollar per pound. Other kitchen staples include milk at USD$3.28-$4.00 a gallon, eggs from USD$2.28-$2.78, a loaf of bread from USD$1.40-$1.72, a pound of apples for just under a dollar up to USD$1.21, and a mid-range bottle of wine costing USD$4.40-$5.40.
Read Also: Moving to Germany as an Expatriate
Transportation Costs in Germany
Public transit in Germany is accessible, efficient, and cheap. The transit system is one of the aspects that gives people a high quality of life, with well-organized systems being found in even smaller cities; having economical public transit in the country really helps make Germany's cost of living affordable. One-way tickets average between USD$2.50-$3.00, and even Munich, the most expensive city, caps out at USD$3.80. Surprisingly, Munich beats out the rest of the country for the price of a monthly pass! In Munich, the rate is USD$52-$64, while in the rest of the country, the price ranges from USD$62-$76. As gasoline rates and public parking fees tend to be on the expensive side, you will find most people living in a major city utilize public transit as the far more economical option.
The Costs of Education in Germany
The German education system is well known for its high standards. Public primary and secondary schools are free, save for extra-curricular activities. However, if you are looking to send your child to an international private school, expect to pay between USD$10,543-$12,885 annually per child.
Some Americans may be surprised (and jealous!) to learn that undergraduate degree programs can also readily be found for free. In 2022, the country ranked number four in the world for higher education. However, be aware there are small administration fees that may cost up to USD$300 per semester. Regardless, this is a big bargain compared to university prices in the U.S., demonstrating just how affordable the cost of living is in Germany versus the United States.
Healthcare Costs in Germany
Germany's healthcare system is often noted to be one of the best in the world. The country utilizes a universal multi-payer system to provide healthcare. This means that the public system covers the majority of costs. However, there may still be small fees for hospital stays or prescriptions. Expats are eligible for the public plan after they have officially registered their stay with German authorities and received a social insurance number. From there, your employer can help sign you up with a national insurance company.
However, until you are part of the public plan, you will probably want international health insurance to protect you in case anything goes wrong. Also, many residents earning over the income threshold choose to purchase private insurance rather than statutory insurance. Private insurance often offers more comfortable care than what is offered through statutory insurance, for example, shorter wait times and private rooms.
Best Health Insurance for Expats Living in Germany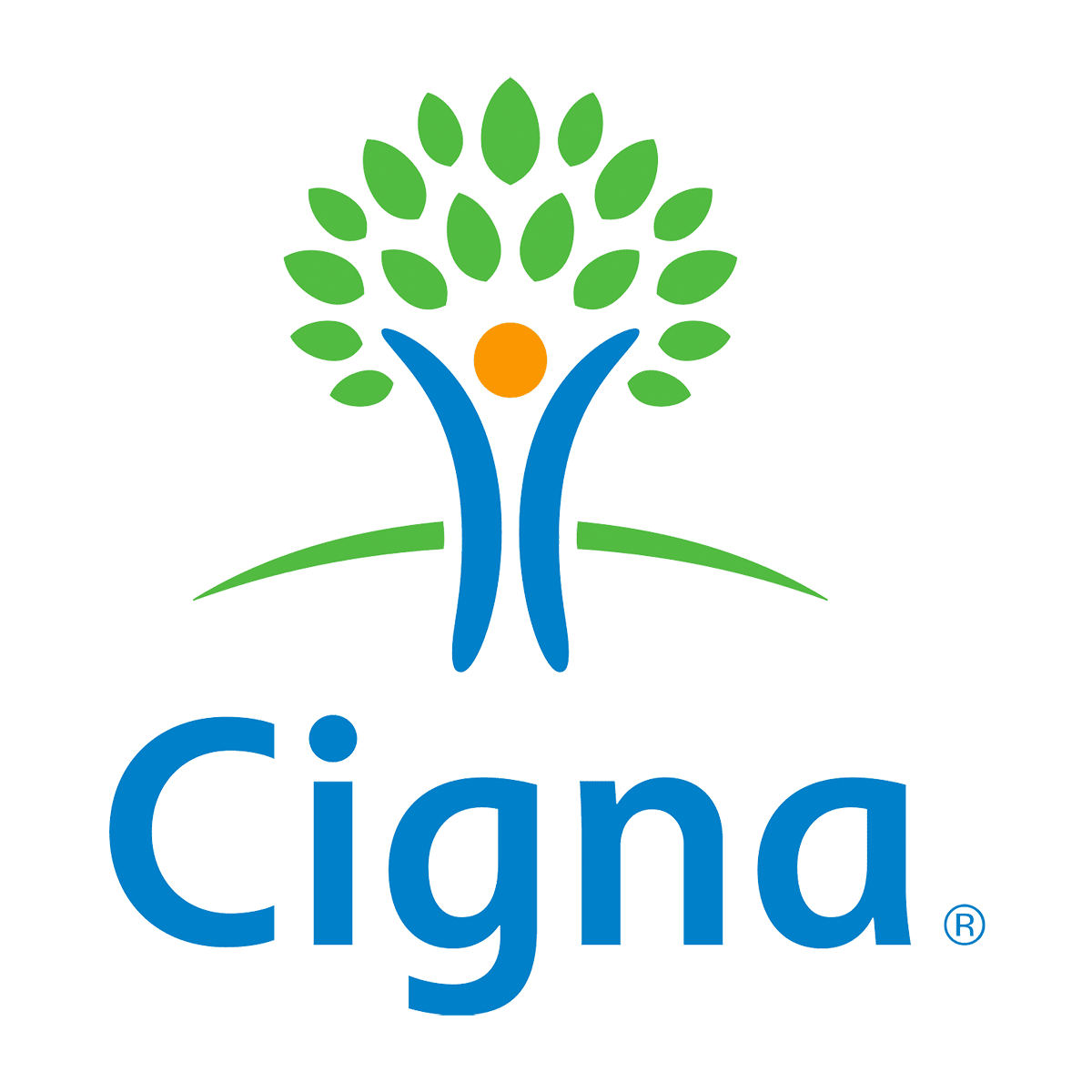 Flexibility to tailor plans to suit your individual needs
Access to Cigna Global's network of trusted doctors
Convenience and confidence of 24/7/365 customer service
Plan Details
|
View Brochure
Best Health Insurance in Germany for US Citizens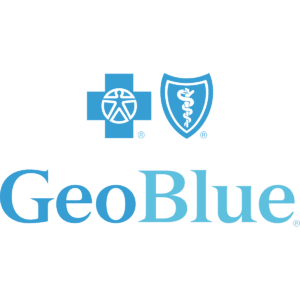 Premium Benefits, Coverage and Service
Define your deductible and prescription benefits
For Foreigners in the US or US Citizens Abroad
Plan Details
|
View Brochure
To enter Germany as a tourist, travel insurance is mandatory for people from many countries. The insurance must be valid in the Schengen zone and ought to cover a minimum of €30,000. International Citizens Insurance offers comprehensive global plans that fit the requirements of Germany and most countries across the globe. To understand the costs and options, review Germany Travel Insurance and Safety Advice.
Germany's Cost of Living Offers Great Value for Money
When taking into consideration the cost of living in Germany vs. the U.S., Germany really comes out on top. And not just in comparison to the US. Germany's cost of living remains lower than many other countries at a similar development level. The country has it all:  historical attractions, beautiful landscapes, tasty schnitzel and cheap beer. The cost of living in Germany just makes it that much more impressive.
Related: