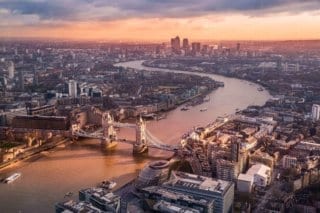 London, the capital of the United Kingdom, is one of the world's most popular destinations for expatriates and immigrants. This ancient city has a population close to 9.65 million. It is uniquely rich with history, architecture, and culture. London is so central to life in the U.K. that most of the nation refers to it simply as The City.
London is the most expensive city in the UK. It is also considered one of the six most expensive cities in the world. That's because in London, both the cost to own and rent real estate are extremely high. This flows on to affect wages and services.
Yet since 2020, for those with U.S. dollars, a strong exchange rate has increased the UK's appeal and made London more accessible. Wealthy U.S. buyers are snapping up high-end properties there. And U.S. students find that, while London rents are high, tuition for a quality education is often lower than its equivalent in the States. The U.K. also has working holiday visas for the younger citizens of eleven countries, making London a top location for an overseas experience.
This guide to the cost of living in London will tell you what you need to know to budget and plan your own overseas experience in London. All prices in British pounds have been converted to U.S. dollars. The data for the cost of living in London comes from Numbeo and U.K.-specific sources. These prices were up to date as of February 2023.
The Cost of Living in London vs. the US
Life in London is more expensive than life in most U.S. towns and cities. However, New York City and Los Angeles are more expensive to live in than London. If you want to live in a world-class city, you'll save a bit in London versus New York or Los Angeles.
What's less expensive in London than in New York? London's rents average 34% lower than rents in the Big Apple. Groceries in London are a surprising 46% cheaper than in New York, too. Private education is also less expensive in London while still meeting a very high standard. London's many school options average 47% less than private school in New York City. You can toast these savings in London with a beer that's 25% cheaper than in Brooklyn, or a bottle of wine that costs 40% less.
What is more costly in London versus New York? Importantly, you'll find that you pay more for transportation and utilities in London. A monthly train pass costs about 50% more. In London, a car is 20% more expensive to own and run than in New York. Car ownership, gasoline, parking, and London's unique congestion fees make a car in London a luxury. And London's utilities have recently soared to be up to 80% more expensive than in New York. Imported fashion items, such as blue jeans, may have a 35% premium compared to shopping in New York, too.
Compared to Los Angeles, London's overall cost of living is about 10% less expensive. Many items, like rents and private school, are comparable. London's utilities and vehicle ownership are, again, markedly more expensive: 100% for utilities, 23% more expensive to own and run a car.
What Are the Most Expensive and Cheapest Places to Live in London?
London's cost of living can increase or decrease remarkably based on where you live. You can save on rent or pay a premium based on the neighborhoods you choose.
How Transport Impacts Rents In London
London covers a startling 607 square miles and is split into zones for public transport. Zones 1 or 2, closest to the center of London, are the most convenient places to live – and have more expensive rents. The further from central London you are, the higher your zone number, up to 9. Your rent will be lower, but your monthly transport pass will be more expensive.
Most Expensive Neighborhoods in London
Central London holds the most expensive neighborhoods in the city. For centuries, the British aristocracy sought to live here because it was close to Buckingham Palace and the UK's Parliament. The result is iconic neighborhoods full of appealing architecture, such as antique apartments and vintage mansions. These neighborhoods are close to green spaces, schools, and public transport, all within London's Zone 1.
Chelsea – Bustling Chelsea is so closely linked to the British upper classes that its younger members were nicknamed Sloane Rangers in the 80s (based on Chelsea's Sloane Square). They are often called "the Chelsea Set" today.
Notting Hill – Next door to Chelsea, quieter Notting Hill's charm went global thanks to the romance movie of the same name in 1999. Renting and owning in Notting Hill can be even more expensive than in Chelsea.
Mayfair, Kensington and Belgravia – These neighborhoods are also in the heart of London. They are popular with foreign investors and globetrotters who want a place to stay or invest in within London. Some areas here have so many foreign investors holding real estate that they are dark and quiet at night. Other parts, near iconic hotels like the Connaught, always have a lively buzz on the streets. From a mansion to a mews house, a penthouse to a studio, luxury living is available here at a price.
Other Central Neighborhoods – What about other London neighborhoods, such as St. John's Wood and Bloomsbury? Central, cultured, and charming, these areas are still pricey but slightly more affordable. Expats and students who are well-off can find a niche there while being in Zone 1 of London.
Affordable Neighborhoods in London
Most Londoners look for neighborhoods that are affordable while being accessible, 15 to 45 minutes away from Zone 1. In more outlying areas of London, expect more new buildings and the benefits of urban renewal. Also, London is safer than cities in the United States, and gun violence is very rare. Security-conscious renters have many neighborhoods to choose from. Consider these the equivalents of outer boroughs of New York for rent affordability.
Croydon – Young professionals enjoy lively Croydon in South London. It's part of the urban edge of London, with strong public transport. Be advised that some of the rough parts of urban living have been pushed out to Croydon, too.
Havering – In eastern London, Havering is excellent for those who want access to London while living a calmer life. The green spaces and amenities of Havering are great for families.
Bexley – For families, and groups of friends or students, affordable Bexley is waiting for you. This neighborhood started out as its own village, and Bexley still has unique British charm today.
Barking and Dagenham – For affordability, Barking and Dagenham in the East End are increasingly popular. These neighborhoods also have the advantage of affordable parking, about $100 per month for a space.
Bromley – For a very safe neighborhood, consider peaceful Bromley. Bromley is one of London's largest neighborhoods. Note that one reason Bromley is affordable is that it does not have Underground train services: it is well connected to central London by commuter rail lines.
The Average Cost of Living in London
Rents in London
This list shows average rents for the neighborhoods mentioned above.
Studio or one-bedroom apartment – $2750 to $3500 per month
Three-bedroom apartment or house – $7500 and up
Studio or one-bedroom apartment – $2000 to $3000 per month
Three-bedroom apartment or house – $6000 and up
Studio or one-bedroom apartment – $900 to $1300 per month
Three-bedroom apartment or house – $1500 to $1800
Studio or one-bedroom apartment – $900 to $1300
Three-bedroom apartment or house – $1400 to $2000
Studio or one-bedroom apartment – $1200 to $1500
Three-bedroom apartment or house – $1800 to $2000
Studio or one-bedroom apartment – $1200 to $1500
Three-bedroom apartment or house – $2,100 to $2600
For more information, the London Rents Map lets you explore average rents throughout the city.
Other Housing Costs in London
To save on housing costs in London, many younger people and students have roommates — to find these, search for "flatmates" or "flat sharing." Flat share rooms range from $600 to $1500 per month, with rooms in more central locations being more expensive. Some flats include all utilities in their costs for a room: others charge for them separately.
Landlords may also require that you take out renter's insurance and provide proof of it within four weeks of moving in. This insurance is affordable at $20 to $40 per month.
Utilities for a one-bedroom apartment average $190 to $240: for a small three-bedroom house, the range is $240 to $300. Expect to pay higher rates in winter for heating. Water is a separate charge of $30 to $50 per month. Internet plans range from $35 to $50. Watch out for both older houses and houses that have utility pre-pay meters. In these places, you will be paying more for heating and hot water.
An additional cost is your council tax. Whether you own or rent, if you live in London you are responsible for paying a per-residence council tax. It ranges from $1200 to as high as $4000. Learn more about council tax in the UK here.
Food and Entertainment Costs in London
In London, going out for a good time is affordable. To begin, a drink in a bar or pub, like a beer or a glass of wine, will cost $5 to $12. If you're with a group of friends or colleagues, expect to take turns buying rounds of drinks. Going to a movie next? Expect to pay $15 to $18 per ticket for an adult.
London has live entertainment of every kind, too. West End theatre tickets start at $35 and go up to $100 for the best seats in the house. Comedy shows and pubs with musicians have door charges from $7 upwards. Polished cabaret or drag shows charge $30 to $40.
To recover from this revelry, your gym membership will cost you around $50 per month. There are lots of free activities in London, too. Many iconic museums and historic attractions are free, as are beautiful parks and public festivals. You may want to bring some pound coins with you for the talented buskers around London.
Dining Out and Prepared Food Costs
There are food options for every budget in London. Many fast casual options in London feature $10 to $12 lunch specials or quick meals. A meal at Nando's, featuring spicy grilled chicken and salads, averages $15 to $20 for one person. Those in the know can find a more luxurious lunch or a multi-course dinner starting at $25. A date night at a central gastropub, with three courses for two people and drinks, will cost you about $120. All this is before tipping 20% of your bill to your server, as in the United States.
On a tighter budget? Head for Pret a Manger, known simply as Pret, for tasty sandwiches. U.K. grocery stores also have a wide range of sandwiches or "ready meals" made freshly to heat and eat, for between $5 and $20. Or follow the famous Chicken Connoisseur on YouTube as he searches for London's best fried chicken and chips.
Londoners also have access to premium food halls and street food markets – some of which have been operating for centuries. London's markets make the gourmet affordable with British classics and global delights. As an example, enjoy a meat or vegetarian pie for $6 and a latte for $5 at Borough Market, established in 1756.
The Cost of Groceries in London
Grocery costs in London are the same as in other areas of the U.K. thanks to national grocery pricing. Some grocery chains are premium: others are budget. A range of chains provides competition and keeps prices reasonable for the U.K.
How much would it cost you to cook a classic British roast dinner? Based on prices from the UK's largest grocery chain Tesco:
Potatoes: $2.25 for 5 pounds of fresh potatoes or $4 for frozen roast potatoes to reheat
Peas: $3 for a frozen pound
Carrots: $1 for two pounds
Beef: $10 per pound, a 3 pound roast for $30
Gravy mix: $2
Cooking oil: $4.50
Yorkshire puddings: $4
Splurge on a trifle for dessert: $4
The total: $52.50 for six people, or four with leftovers.
Transportation Costs in London
Transportation in London is expensive, however you are traveling. This is why many Londoners invest in housing as close as possible to work or their children's schools.
Public transport passes are costly. An adult would pay $106 per month for a standard bus and tram pass. A Zone 1-only tube pass would be $176 per month. A tube/train pass between zones 1 through 9 is $461 per month! There are annual fare options for tube and train services. Learn more at the Transport for London web site.
Children aged 5 – 10 do travel for free in London with an official photocard. Instead of school buses or other transport, older children and teenagers get discounted bus and tube/train passes. You can expect to pay for a public transport pass for your children over the age of ten. Youth fares range between half and three-quarters of adult fares.
Driving is also expensive. A full gallon of gasoline costs up to $9. Street parking can range from $7 to $15 per hour, depending on your vehicle type. And simply taking your car into central London incurs a congestion charge of $25 to $30, a fee that is meant to reduce congestion from private cars.
A modest new car, like a Volkswagen Golf, costs around $30,000. If you must have a car, seek a compact car, known in the UK as a city car: a used one will range between $10,000 to $20,000.
The Costs of Education in London
Many people choose London because of London's educational opportunities for their children – or themselves. This section discusses the basics of education costs in London for primary, secondary, and university-level students.
About Primary and Secondary Schools in London
There are some important terms to understand about schools in London. In London, publicly funded schools are called state schools. State schools have low or no fees. London private schools that are funded through school tuition fees paid by parents or scholarships are called public schools. Schools that focus on international students and an international curriculum are called international schools.
The U.K. has a tradition of boarding schools where students live, or board, in dormitories and eat three meals a day. Going to a school during the day, and returning home at night, is called day school. State schools are almost always day schools.
State School Costs in London
According to the Gov.UK web site, "Foreign national children resident in the UK normally have the right to attend state-funded and independent schools in London." If you are in London as a migrant to the U.K. or you are there for a job in the U.K., your children are probably eligible to go to a state-funded school for free. These schools are based on where you live.
Public and International School Costs in London
Most expat parents living in London and paying tuition fees prefer day school.
Public school fees for children in earlier, elementary-school years are lower than fees for teenagers or high-school students. For public and international schools in the London area, day school fees range from $5000 to $45,000 annually. Lunch through the school costs an additional $600 to $1000, and there are additional activity fees and parental contributions. As an example, compare American international schools in London here.
Religious day schools in London are more affordable, with day student tuition from $3000 to $15,000 a year. If you want faith-based education in London for your children, you will have many options. There is a wide range of Muslim schools, from affordable to elite. Orthodox Jewish day schools are publicly funded, or free, and boosted by parental contributions.
Finally, there are preparatory schools, tutorial colleges, or international study centers. They are known to U.K. students as crammers because of their high-pressure learning style. These schools help students boost their grades in English and other academic areas to attend public school or university in the U.K. Their costs range from $375 to $600 per week and can be as high as $18,000 for a ten-week session.
University Costs in London
University education costs in London are often lower than at elite U.S. universities. The reasonable cost, plus the prestige of many U.K. universities, makes attending university in the U.K. an excellent investment. And student discounts, plus university housing, make it relatively affordable to live in London as a student.
At London universities, international students can pay tuition and fees from $15,000 to $47,000 a year, averaging around $28,000 a year. London-based graduate programs range from $11,000 to $38,000 a year. International students can be eligible for some scholarships. You can search for courses and scholarships at the Study UK web site.
These fees do not include room and board. Students may be able to live in a school's halls of residence or school-related rentals. As an example, the London School of Economics recommends that students budget about $1,600 per month for living expenses.
Be aware that international students may be limited in whether they can work or earn in the U.K. Also, many U.S. students wish to visit their families back in the U.S. for the winter holidays. Higher air fares in recent years make "trips home" a considerable expense.
Healthcare Costs in London
The U.K. has a national healthcare system. It has been one of the world's best known national healthcare systems, with exceptional coverage. However, it is under stress after the COVID-19 crisis. More, some expatriates and students may not be covered by it. Others may need to pay an immigration health surcharge. Because of this, international people and travelers living in London should have international health insurance.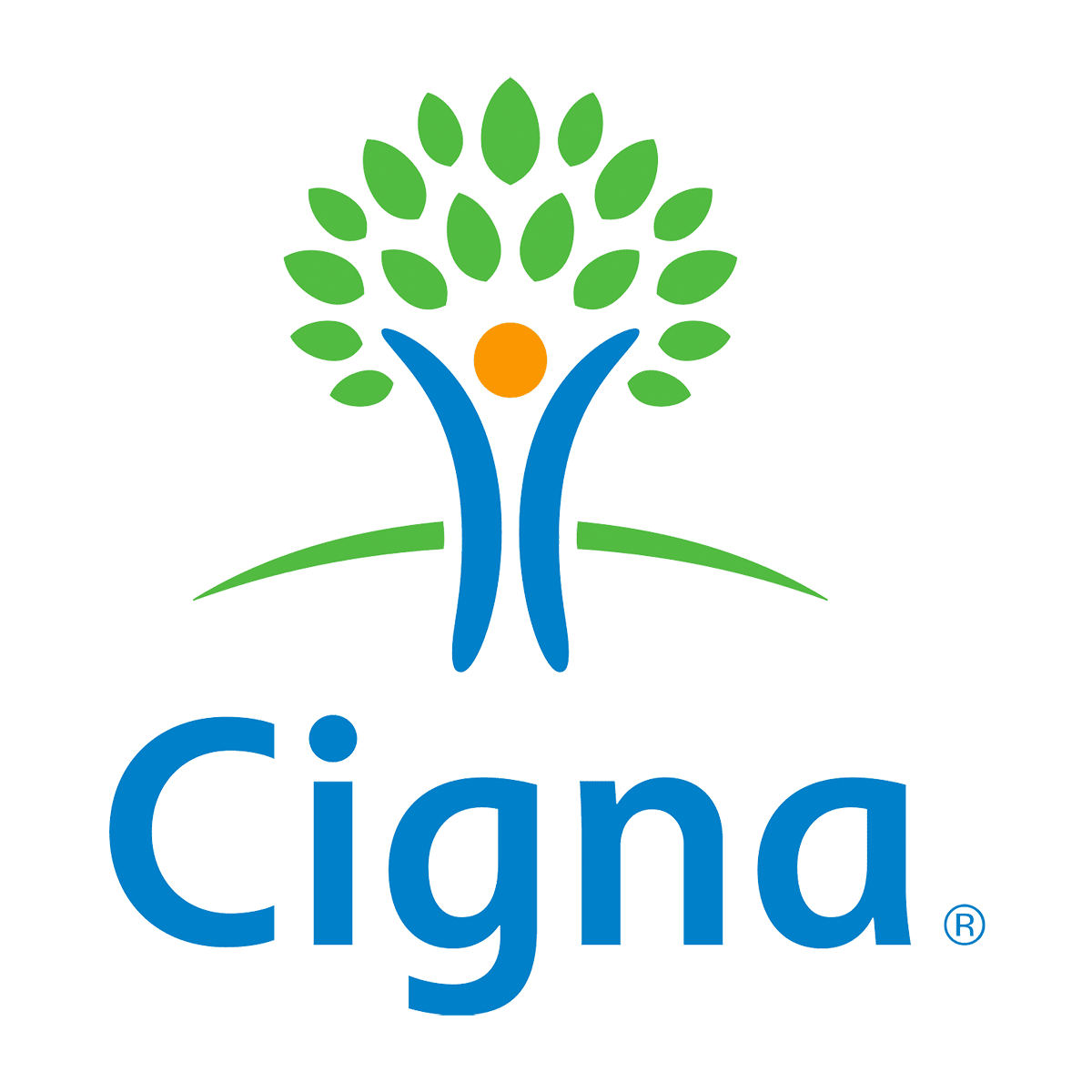 Flexibility to tailor plans to suit your individual needs
Access to Cigna Global's network of trusted doctors
Convenience and confidence of 24/7/365 customer service
Plan Details
|
View Brochure
Living in London will give you access to the best health care in the U.K. You will have access to the highest level of medical care, including elective and cosmetic surgeries and mental health care. If you go with private health care providers to reduce wait times, the fees can be considerable, comparable to the U.S. Some wealthy expatriates choose to pay directly for the healthcare they need from private providers. Most expatriates or long-term residents have private health insurance. For guidance on finding a plan, read U.K. Health Insurance Plans for Foreigners.
London: All That Life Can Afford
Samuel Johnson, one of London's chroniclers, declared in 1777, "Sir, when a man is tired of London, he is tired of life: for there is in London all that life can afford." The world still agrees with him today.
Londoners cope with London's cost of living for the peerless benefits of life in a fantastic city. You can move there to make the most of its security, luxury, and sense of being elite. Or, like expats on working holiday visas, you can find ways to live inexpensively while enjoying one of the world's great cities.
Related: