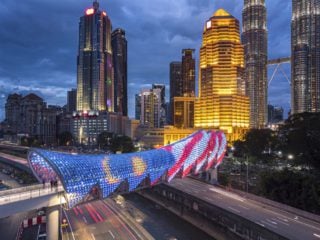 Malaysia has been a top destination for expatriates for many years due to its warm climate, friendly atmosphere and exceptional health care. Malaysia also offers a mix of fast-paced city life and beautiful beaches, rainforests and mountains. The country is also known for its blend of Malay, Chinese, Indian and European influences, which make it a truly multicultural destination.
Retiring in Malaysia is very popular for adventurous expats, though people of all ages go there for the welcoming atmosphere, widely spoken English and thriving expat community. Through the Malaysia My Second Home (MM2H) program, you can get a renewable visa that allows you to stay for up to ten years.
Related: The Best Jobs in Malaysia
But one of the biggest draws for expats is Malaysia's low cost of living. Especially if you're an expat from the U.S. or Europe, your money will go a long way here.
If you're thinking of moving to Malaysia, here's what you need to know about the cost of living before you go. All prices were sourced from Numbeo. These prices were up to date as of August 2022.
The Cost of Living in Malaysia vs. the US
In general, the cost of living in Malaysia is 51.56% lower than living in the U.S. Of course the cost of living varies depending on where you decide to live, but even in the most expensive city you will save a lot on living expenses compared to the U.S.
Many expats choose the capital city Kuala Lumpur, though it's the most expensive place to live in Malaysia. The Mercer Cost of Living Index currently ranks it as the 181st most expensive city in the world. That still makes it far more affordable than most places in the U.S. For comparison, New York is rated number 7! The closest U.S. city in rank to Kuala Lumpur is Cleveland, at 112.
What Are the Most Expensive and Cheapest Places to Live in Malaysia?
Given that Malaysia overall is much less expensive to live in than the U.S., Europe and many other Asian cities, the question is more about what kind of place you want to live in. Here are five popular destinations for expats and people with MM2H visas, listed by most to least expensive.
1. Kuala Lumpur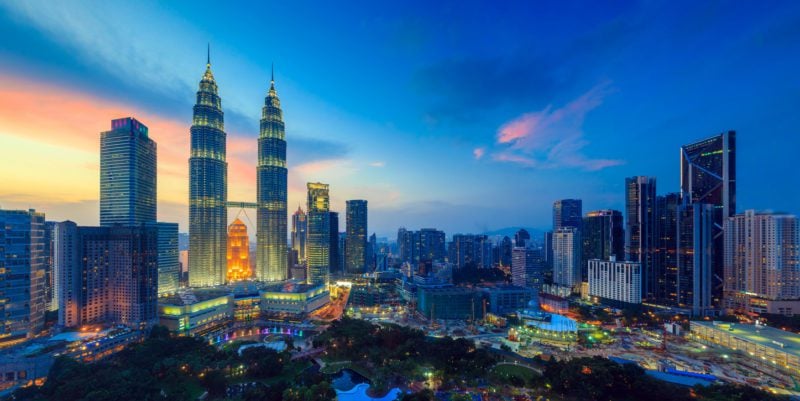 Malaysia's capital and one of the world's most affordable major cities, Kuala Lumpur offers world-class, fast-paced city life to a large community of expats. It was also named the best city in the world for expats by Internations' Expat City Ranking for 2022. If you crave luxury condos, fantastic shopping, hopping nightlife and all the other attractions of an ultra-modern Asian city, KL is where it's at.
2. Penang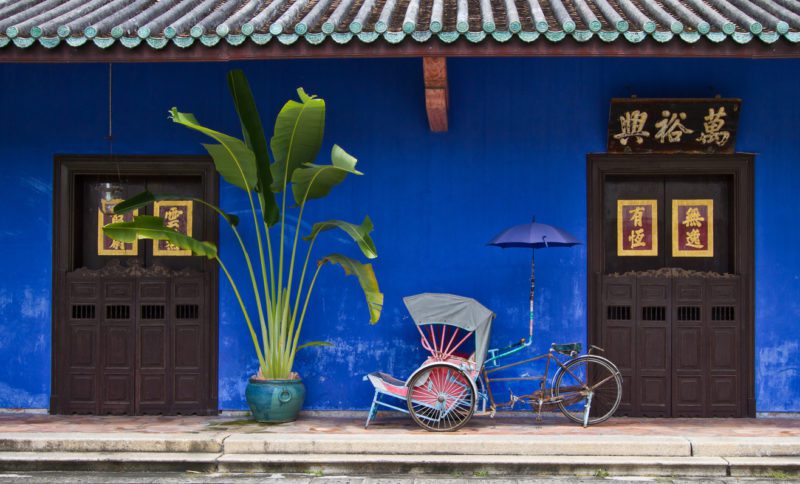 The second most popular choice for expats is Penang, especially George Town, its cosmopolitan capital city. While much of the state is on the mainland, the majority of expats live on the island, with its excellent beaches and sea views. The old city is a UNESCO World Heritage Site and boasts restored British Colonial buildings, Chinese temples, Indian mosques and other influences in its distinctive architecture.
3. Johor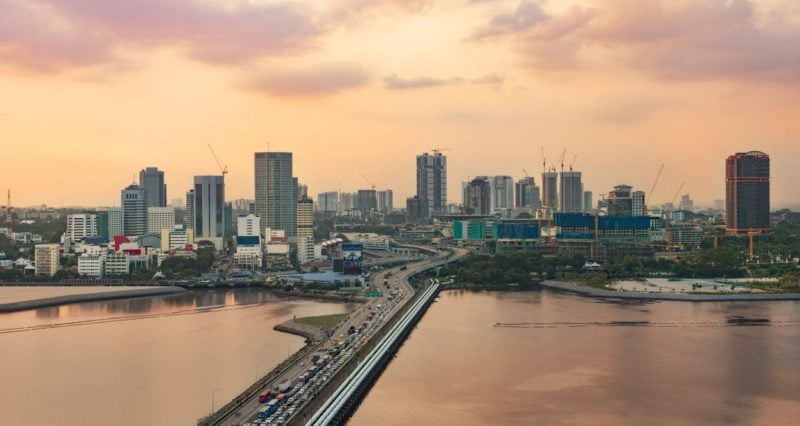 The southernmost state on the Malay peninsula, Johor is an increasingly popular choice for expats. Johor Bahru, Malaysia's second-largest city and gateway to Singapore on the other side of the Straits of Johor, was once an unpleasant industrial backdrop to Singapore, but it has developed greatly in recent years and brings in tourists and expats alike with its family-friendly attractions and economic opportunities.
4. Ipoh
Known for its beautiful limestone hills and its proximity to the Cameron Highlands (where the weather is cooler), Ipoh is Malaysia's third-largest city. It's also known as the cleanest city in Malaysia and one of the cleanest in Asia overall. While the city is sleepier than others, it's also colorful and peaceful, with many cultural attractions.
5. Sabah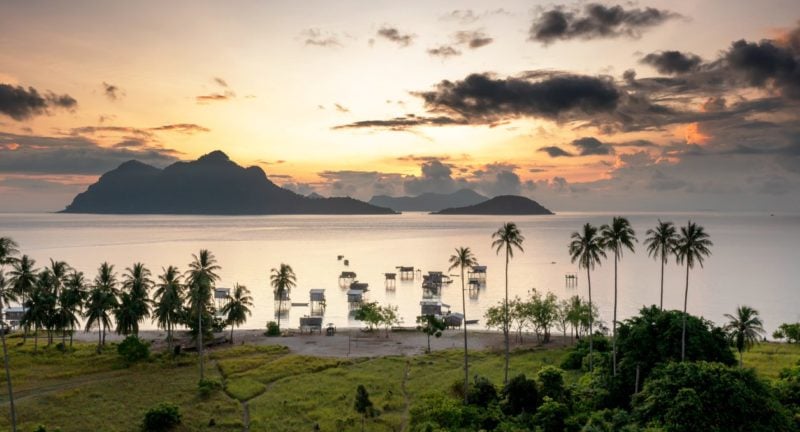 The only state on this list on the Borneo side rather than the Malay peninsula, Sabah is on the northern tip and includes many beautiful islands popular with divers. The mainland also boasts Malaysia's highest peak, Mount Kinabalu. Far from city life, this region is for you if you want laid-back living in a natural setting at a low cost.
The Average Cost of Living in Malaysia
Housing Costs in Malaysia
Though Kuala Lumpur is the most expensive city in the country, housing is extremely affordable compared to the U.S. It costs about 74.5% less to rent an apartment in Kuala Lumpur than it does to rent in the United States.
A 900-square-foot apartment in the city center costs about USD$380-$470 per month. In a less expensive area, you can pay as little as USD$250-$300 per month.
Need more space? A three-bedroom apartment in the center of the city will run you approximately USD$760-$930 per month. For two people for one month, utilities (such as gas and electricity) cost about USD$47-$57, while Internet costs about USD$24-$29 per month. Just like rent, these prices are less than one-third of what you would pay in the USA.
The second largest expat community in Malaysia is on the scenic island of Penang. The city of George Town is smaller than Kuala Lumpur and offers a more laid-back lifestyle and fantastic beach access. In Penang, a three-bedroom apartment costs about USD$480-$590 per month.
Food and Entertainment Costs in Malaysia
When comparing food and entertainment costs throughout Malaysia, you'll find that prices don't vary all that much. Generally speaking, Penang prices tend to come in at about 10% less than prices in Kuala Lumpur.
Eating out is much cheaper in Malaysia than in the United States, and Malaysians eat out much more frequently than the global average. Malaysia is also known as a gastronomic hub, and is especially famous for its delicious and abundant street food options.
Heading out for a basic lunchtime meal in a business district? You'll pay about USD$3.03-$3.71. Having a craving for a combo meal from a fast-food restaurant? Most combo meals cost about USD$3.65-$4.46.
If you like to relax and have a beer at the end of a long workday, you can expect to pay USD$2.07-2.53 for a bottle of domestic beer purchased in a supermarket. For those who prefer to drink in a neighborhood pub, a pint of beer will cost you about USD$3.03-$3.71.
When it comes time for dinner, two people can enjoy dinner in an expat neighborhood for about USD$20.24-24.74. The country is also filled with street food vendors, where you can easily enjoy a great local meal for around USD$3.03-$3.71.
As for entertainment, two movie tickets will only set you back about USD$6.07-$7.41 (which is less than half what you would pay for one ticket in the United States).
For expats who want to maintain their health and fitness at the gym, you can expect to pay about USD$28-$34 for a monthly health club membership for one adult.
Also Read: Eating Healthy in Malaysia
Transportation Costs in Malaysia
Much like rent, transportation costs in Kuala Lumpur tend to be higher than in Penang. A 5-mile taxi trip in Penang costs about USD$3.65-$4.46. That same ride in Kuala Lumpur will set you back about USD$9.30-$11.30.
Monthly transportation tickets for public transit range from USD$20.24-24.74, while a gallon of gas costs just USD$1.58-$1.94.
One exception to the lower cost of living in Malaysia is the cost of a new car, which is considerably more than in the United States. For example, a Volkswagen Golf 1.4 TSI costs about USD$31,400-$38,300 in Malaysia. In the United States, that same car costs about USD$21,600-$26,400.
Because vehicle costs are high and traffic can be overwhelming, most expats prefer to use public transportation. Luckily, the train and bus systems throughout the country are reliable and inexpensive.
Healthcare Costs in Malaysia
Malaysia has a subsidized public healthcare system that works in tandem with a private system to care for all citizens and residents. The system provides high-quality care and is constantly improving. For more information on how the Malaysian medical system works, read this detailed guide to healthcare in Malaysia.
Because the public system has long wait times, most expats choose to take out private insurance and see doctors in private clinics. International health insurance covers expats at private facilities in Malaysia, as well as other areas of Southeast Asia.
Related: Find Health Insurance in Malaysia
Malaysia Offers Luxury Living at a Low Cost
Even if you choose to live in its most expensive city, the cost of living in Malaysia is very reasonable. This makes it a great destination for many expats — especially retirees looking to keep their expenses to a minimum.
Housing costs are quite low (about 59% less than in the U.S.), while the overall cost of living is about 52% less expensive. If you're a retiree looking to stretch your savings, Malaysia is a destination well worth considering.
Whether you want the bustling city life of Kuala Lumpur or to chill out in stunning natural landscapes, Malaysia is a great place to live where your money will go a long way. The people are friendly, the food is phenomenal, the culture is rich and the beaches are beautiful. And it will cost you a whole lot less to live there than in the U.S., Europe, or other Asian countries.
Related Articles: