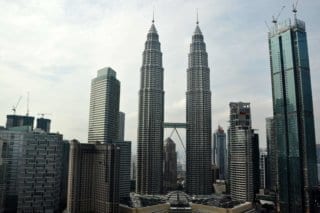 Malaysia is a top destination for expatriates due to its warm climate, friendly atmosphere, and exceptional health care. It attracts people of all ages, but retiring in Malaysia is very popular for adventurous expats.
It's easy to obtain a 10-year visa, English is widely spoken throughout the country, and it's home to a growing population of expats from around the world.
Related: The Best Jobs in a Malaysia
But those aren't the only things that make Malaysia a great place to live. One of the biggest draws is its low cost of living.
Thinking about moving to Malaysia? Looking for a unique destination where you can get the most for your money?
Here's what you need to know about the cost of living in Malaysia.
How Does the Cost of Living in Malaysia Compare to Other Countries?
As with all countries, the cost of living depends on where you decide to live. The most expensive (and largest) city is Kuala Lumpur. While there are cheaper places to live, most expats choose to live in the city of Kuala Lumpur or on Penang Island.
Though prices have increased over the past few years, Kuala Lumpur is currently ranked as the 188th most expensive city. That makes it far more affordable than most. In general, the cost of living is 42.72% lower than living in the U.S.
Housing Costs for Expats in Malaysia
Though Kuala Lumpur is the most expensive city in the country, housing is extremely affordable compared to North America. It costs about 72% less to rent in Kuala Lumpur than it does to rent or own a home in the United States.
A furnished 900 square foot apartment in an expensive neighborhood costs about $764 per month. In a less expensive area, you can pay as little as $443 per month.
Need more space? A three-bedroom apartment in the center of the city will run you approximately $1,030 per month. For two people for one month, utilities (such as gas, heat, electricity) cost about $50. As we said above, these prices are less than one-third of what you would pay for an average apartment in the U.S.
Expats who don't like city living usually opt to live in Penang instead. In the island town of Penang, a three-bedroom apartment costs about $560 per month.
Healthcare Costs for Foreigners in Malaysia
Malaysia has a public healthcare system, but most expats choose to take out private insurance and see doctors in private clinics. For more information, check out this detailed guide to healthcare in Malaysia.
A short visit to a doctor in Kuala Lumpur or Penang costs about $15. A box of antibiotics typically costs between $5.50 and $7.00, depending on where you make the purchase. A week's worth of cold medicine, such as Tylenol, will run you about $4.13 in Kuala Lumpur and as little as $3.19 in Penang.
Related: Find Health Insurance in Malaysia
Cost of Transportation in Malaysia
Though rent costs more in Kuala Lumpur than in Penang, transportation costs tend to be higher on the island. A 5-mile taxi trip in Penang costs about $8 – that same ride in Kuala Lumpur will only set you back about $5.
Monthly transportation tickets for public transit range from $27 – $30, while a liter of gas costs just $0.55.
For expats who want to buy a new car, you can expect to pay considerably more than you would in the United States. For example, a Volkswagen Golf 1.4 TSI costs about $36,000 in Malaysia. In the United States, that same car costs about $22,000.
Vehicle costs are high, and traffic can be overwhelming. Those factors make public transportation the preferred method of travel for most expats.
Food and Entertainment Costs in Malaysia
When comparing food and entertainment costs throughout Malaysia, you'll find that prices don't vary all that much. From the city of Kuala Lumpur to the island town of Penang, food and entertainment prices are about the same. Generally speaking, Penang prices tend to come in at about 10% less than prices in the city.
Heading out for a basic lunchtime meal in a business district? You'll pay about $4.42. Having a craving for a combo meal from a fast-food restaurant? Most combo meals cost about $3.41.
If you like to relax and have a beer at the end of a long workday, you can expect to pay $2.90 for a bottle of domestic beer purchased in a supermarket. For those who prefer to drink in a neighborhood pub, a pint of beer will cost you about $5. A cocktail in a downtown club will set you back about $8.
When it comes time for dinner, two people can enjoy dinner in an expat neighborhood for about $36. Dinner for two in a neighborhood pub will only set you back about $18. The country is also filled with street food vendors, where you can easily enjoy a great local meal for under $4.
As for entertainment, two movie tickets will only set you back about $9 (which is about what you would pay for one ticket in the United States). And if the theater is your thing, two great seats will only cost you $41 for a pair.
For expats who want to maintain their health and fitness at the gym, you can expect to pay about $35 for a monthly health club membership for one adult.
Summary of the Cost of Living in Malaysia
Even if you choose to live in its most expensive city, the cost of living in Malaysia is very low. This makes it a great destination for many expats – especially retirees looking to keep their expenses to a minimum.
Housing costs are quite low (about 72% less than the U.S.), while the overall cost of living is about 43% less expensive. For retirees looking to stretch their savings, Malaysia is a destination worth considering.
From city life to island living, you can enjoy it all in Malaysia. The people are friendly, the weather is warm, and the beaches are beautiful. And, perhaps most importantly, it will cost you a whole lot less to live there than it will to live in the U.S., Europe, or other Asian countries.
Related Articles: