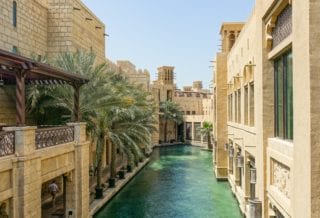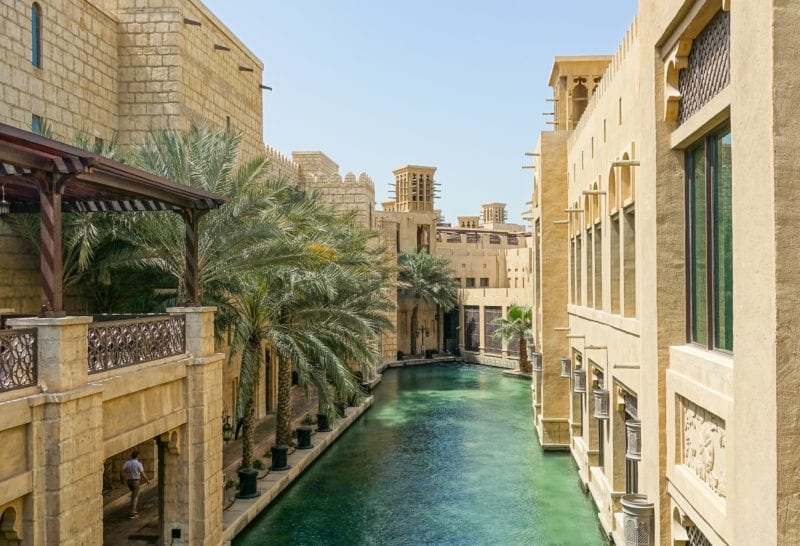 The city of Dubai in the United Arab Emirates (UAE) has become a bucket list destination for travelers around the globe. Tens of millions of tourists arrive each year to see sites like the towering Burj Khalifa skyscraper and the man-made Palm Jumeirah islands. Filled with luxury hotels, shopping and experiences, it is often called the "playground of the rich."
While Dubai is expensive, more than 2.5 million expats live in this city of 3.55 million people. Many are wealthy, drawn in by the lavish lifestyles, immigrant-friendly laws and lack of income tax. Dubai's cost of living is closer to other highly sought-after cities like Singapore and New York City. But on average, Dubai is more affordable than its counterparts. Where you live and your interests will also help determine how affordable Dubai is for you.
This guide to the cost of living in Dubai will help you navigate expenses and expectations in this popular city for expats. All prices in United Arab Emirates dirham (AED) have been converted to U.S. dollars. The data for the cost of living in Dubai comes from Numbeo. These prices were up to date as of February 2023.
Is Dubai Expensive?
Yes. Dubai came in at number 31 in a 2022 Mercer survey ranking the cities with the highest cost of living in the world. However, Dubai is still more affordable than other famously expensive cities like Singapore, London and New York City.
The Cost of Living in Dubai vs. New York City
Despite its expensive reputation, Dubai's cost of living is 35% less expensive than New York City. According to Numbeo, rent in Dubai is 51.4% lower on average than in the Big Apple. To maintain a standard of living in New York City that costs $8,190 to $10,010 per month, you would need $4,684 to $5,725 in Dubai.
What Are the Most Expensive and Cheapest Neighborhoods to Live in Dubai?
Most of the Dubai we see today was built within the last few decades with high-end luxury living in mind. As in most cities, living in downtown Dubai among the skyscrapers and entertainment will cost more. Choosing an older neighborhood outside downtown will be much more affordable. Throughout the city, contracts for tenants are typically for one year. It is common in Dubai to pay rent quarterly. Some landlords offer discounts for paying your annual rent in just three installments. In some cases, a landlord may require the entire year's rent upfront.
Most Expensive Neighborhoods in Dubai
New Dubai
New Dubai includes the vast majority of the sparkling Dubai most people think of today. Towering skyscrapers, futuristic design, and man-made islands are a result of Dubai's multi-decade transformation. Most of these expensive high-end neighborhoods are similar in price range. The size of the apartment you are looking to rent will have a big impact on cost.
A one-bedroom apartment in New Dubai neighborhoods can range from $1,575 to $3,700 per month ($18,900 to $44,330 per year) on average. A three-bedroom apartment can range from $4,000 to $6,850 per month ($48,100 to $82,100 per year) on average. Both apartment types are cheaper than the average prices you'll find in downtown New York City. Renting a detached, three-bedroom villa on the famous and exclusive Palm Jumeirah Islands costs $156,000 per year on average, or about $13,000 per month.
Here are some of the most expensive neighborhoods to rent an apartment in Dubai:
Dubai Marina: Dubai Marina offers a high-end, coastal lifestyle. Because of its location on the shoreline, apartment buildings provide waterfront views. In the evening, residents walk the palm-tree-lined promenade. Visiting the neighborhood's chic nightlife, restaurants and malls is a regular activity. Living next to beautiful beaches and the Ritz Carlton comes with a steep price tag. Still, Dubai Marina is one of the most highly sought-after neighborhoods in the city.
Downtown Dubai: Living in Downtown Dubai puts you right where the action is. In fact, the neighborhood's tagline is "The Center of Now." With the Burj Khalifa, Dancing Fountains and the Dubai Mall as neighbors, Downtown Dubai's residents pay a premium for luxurious and convenient city living.
The Palm Jumeirah Islands: Dubai's famous man-made islands in the shape of a palm tree are particularly prime and exclusive real estate. On Palm Jumeirah, a monorail provides easy access from the mainland to the islands. In addition to luxury villas and apartments, the islands are home to high-end hotels and resorts like Atlantis, The Palm.
Jumeirah 1, 2 & 3: Jumeirah means "the beautiful." This coastal neighborhood built in the 1960s sits just northwest of downtown and southwest of Old Dubai. Off the coast are The World Islands, created to look like a map of the globe. The neighborhood includes Kite Beach, where kitesurfing and other watersports prevail. The City Walk pedestrian complex sits just blocks away. At the mouth of the Dubai Water Canal, you'll find the famous Burj Al Arab Jumeirah luxury hotel — inspired by the billowing sail of a traditional dhow boat.
Al Barsha and Barsha Heights: Inland from Palm Jumeirah are the high-end neighborhoods of Al Bashar and Barsha Heights. Here you'll find the Mall of the Emirates. Known as a "shopping resort," it is home to the famous indoor skiing complex Ski Dubai. You can easily find cuisine from around the world. If you'd prefer the outdoors, it is also home to Barsha Pond Park.
Al Quoz 1, 2, 3 & 4: The quiet, residential part of the artsy neighborhood of Al Quoz is broken up into 4 sections. The areas to the south are more industrial with some buildings converted into art galleries and start-up office space. This has helped establish a thriving art scene and an influx of independent shops. With two metro stations nearby, and downtown just beyond, Al Quoz is ideal for those who want to be close to the action but not in the middle of it.
Most Affordable Neighborhoods in Dubai
Old Dubai
The most affordable area of the city is Old Dubai. Northeast of downtown, Old Dubai encompasses the oldest neighborhoods and buildings in the city — all hugging the banks of Dubai Creek. Away from the skyscrapers, Old Dubai still offers a multicultural community with cafes, malls, metro stations and international schools. Step away from the creek and you'll enter a maze of narrow streets where countless "souks," or shops and markets, sell everything from spices to textiles to jewelry. Dubai International Airport and Dubai Festival City are both conveniently nearby.
Rent in Old Dubai is more than 50% less than New Dubai. A one-bedroom apartment in Old Dubai can range from $885 to $1,175 per month ($10,620 to $14,100 per year) on average. A three-bedroom apartment can range from $1,800 to $2,300 per month ($21,320 to $27,560 per year) on average. Detached homes are unusual in the dense neighborhoods of Old Dubai.
The most popular Old Dubai neighborhoods for immigrants include:
Bur Dubai: On the western side of Dubai Creek is Bur Dubai, meaning "mainland Dubai." Including the Al Fahidi Historical Neighborhood, Bur Dubai is home to the Dubai Museum and other historical buildings. Jumeirah is just south.
Deira: On the northeastern side of Dubai Creek, Deira is the oldest port in Dubai. At this point, it's a popular, multicultural neighborhood bordered by the Persian Gulf and the Dubai International Airport. In addition, it's home to the famous Dubai Spice Souk and Deira Gold Souk.
Al Karama: Just beyond the Dubai Frame and its 48 floors of gold steel, Al Karama is a mostly residential neighborhood. As a result of easy metro access, international food options and bargain shopping, it thrives.
The Average Cost of Living in Dubai
Housing Costs in Dubai
If you're aiming to live in the exciting hustle and bustle of New Dubai, then prepare to pay a premium. New Dubai may be worth the expense if living in a newer building near more entertainment options is important to you.
If, instead, you want a calmer place to call home with more local culture, Old Dubai may be appealing. Most of Old Dubai's buildings are low-lying and many decades old, therefore, they're cheaper. Apartment views and amenities may be lacking or dated, but as a result renters get significant cost savings in one of the world's most expensive cities.
Planned housing communities can be found all over Dubai and prices can vary widely. At one popular community, rental options range from a 420 square foot (39 m2) studio for just over $700 per month to a 2,000 square foot (186 m2) two bedroom, two bathroom apartment for around $3,400 per month.
Detached House? Look Inland
If you're hoping to live in a detached house in Dubai (known as a villa) then you may need to look beyond downtown. Because the city center is congested, apartments in tall buildings are the dominant housing style. Just like most cities, the suburbs typically offer more space for your money. In Dubai, that requires moving further inland toward the Qudra Desert.
Here are the average monthly prices you can expect to pay for living expenses in Dubai:
City Center (Includes New Dubai Neighborhoods)
One-bedroom apartment rental in city center: $1,679 to $2,052
Three-bedroom apartment rental in city center: $3,073 to $3,756
Outside City Center (Includes Old Dubai Neighborhoods)
One-bedroom apartment rental outside city center: $963 to $1,178
Three-bedroom apartment rental outside city center: $1,892 to $2,313
Utilities and Internet Costs in Dubai:
Utilities: Basic (electricity, heating, cooling, water, garbage) for 915ft2 (85m2) apartment: $165 to $211
Internet (60 Mbps or more, unlimited data, cable/ADSL): $88 to $108
Food Costs in Dubai
Dubai is known for its outstanding variety of high-quality restaurants and international cuisine. If you're planning to take advantage, then expect a three-course meal for two people at a mid-range restaurant to cost $73.51 to $89.85 on average.
Not all great food in Dubai is expensive. For example, many neighborhoods offer inexpensive, authentic cuisine from around the world, including street foods. You can find everything from shawarma to Lebanese manakish as well as Indian chaat in stalls across the city. Typically, these stalls will cost less than the $9.80 to $11.98 you would spend on a meal at an inexpensive restaurant.
Despite the hot desert weather, coffee culture in Dubai is all the rage. A cappuccino at one of the many craft coffee shops will cost you $4.79 to $5.85 on average — on par with New York City.
After a weekend of sampling the amazing flavors of Dubai's restaurant scene, you may want to cook at home. When it comes to breakfast, expect a dozen eggs to cost $3.00 to $3.65 and a gallon (3.78 L) of milk for your cereal to cost $6.40 to $7.82.
For dinner, try making something local such as Al Machboos, a traditional slow-cooked dish of the UAE. You'll need 2.2 pounds (1 kg) of chicken ($8.10 to $9.90), and the same amount of white rice ($1.90 to $2.35) as well as some onion ($0.90 to $1.10 per pound/0.45 kilos), potatoes ($1.05 to $1.30), tomatoes ($1.55 to $1.90) and green peppers, and various readily available spices. For $13.50 to $16.55, you can make enough Al Machboos to have leftovers for days or to share with friends. Be sure to pick up some za'atar seasoning for bread and some dates at the local souks to compliment the meal.
Entertainment Costs in Dubai
Entertainment in Dubai can be as cheap or as extravagantly expensive as you want it to be.
For those willing to spend big on a day out, the options are endless. Going to the top (levels 125 and 124) of the Burj Khalifa in one of its 57 elevators costs about $50 to $60 per person. To reach the highest lounge, you'll need to pay around $200. If you're seeking a different kind of thrill, choose from Dubai's many waterparks and theme parks. When the desert heat gets to you, there is always indoor skiing and a penguin encounter at the Mall of Dubai for $100 to $110 per day. Another indoor reprieve is the Museum of the Future in its stunning silver ring building for $40 to $50. Of course, malls are always available for nearly unlimited high-end shopping options.
A frugal day in Dubai could involve exploring the city's history at the Al Shindagha Museum and Perfume House along Dubai Creek. Tickets are about $14. Or, learn about the women of the UAE at the Women's Museum for about $6. If you're looking for something even more affordable, take the metro to Jurmeirah and spend the day at Kite Beach for some fun in the sun. Afterward, head downtown to watch Dubai Fountain's choreographed performances for free.
Nightlife in Dubai
Dubai's nightlife is famous for glitz and glamor — and its high prices. Alcohol is served primarily at hotels, restaurants and nightclubs catering to tourists. An imported beer, like Corona, costs $12.00 to $14.65. Cocktails are nearly double that price, but weekday happy hours are common and offer significant discounts. Dubai announced the suspension of its 30% tax on alcohol companies for 2023, which should reduce prices. Enjoy yourself, but keep in mind that it is against UAE law to drink and be intoxicated in a public place. Public swearing and displays of affection can also be grounds for arrest and even deportation.
Transportation Costs in Dubai
Metro
Dubai's two-line, driverless metro system is both an efficient and affordable way to navigate the city. The red line runs parallel to the waterfront, while the green line connects Old Dubai neighborhoods surrounding the airport. Visitors and residents can purchase a reloadable Nol smartcard to use in the metro and also on trams, taxis and land and water buses. Monthly passes are available. Fares are determined by how many of the seven zones you cross through on your journey. However, according to Numbeo, a one-way ticket typically costs $1.30 to $1.60 on average. Tickets are sold in three levels: Silver, Women and Children's and Gold. The Gold class train cars include spacious cabins with high-comfort seating and exceptional views for a higher price.
Bike Share
If you'd like some exercise while you move around, then try Dubai's Careem bike share. The bright green bikes work like most city bike share programs around the world. A yearly membership plan is around $115 and allows unlimited 45-minute rides each day. A daily membership is about $6 and allows unlimited 45-minute rides throughout the day. Dubai is becoming more bike-friendly each year. In 2022, the city announced plans to build an additional 173 miles (278 km) of cycling paths by 2026 for a grand total of 509 miles (819 km).
Taxi
While the metro and bike paths are convenient, a taxi is often needed for the last leg of a journey — especially on hot Dubai days. A normal tariff to start a ride costs $3.00 to $3.65 on average. You'll be charged $0.85 to $1.00 for the first kilometer. Uber and Careem are the ride-sharing companies in Dubai, but their prices are on par with taxis.
Monorail
For a less practical, but enjoyable ride, residents can jump on the Palm Jumeirah Monorail. This elevated track takes riders about 3.4 miles (5.5 km) from the mainland shore to the tip of the Palm Jumeirah islands. Unfortunately, it does not connect to the metro. A round-trip ticket will cost you about $8.20.
Abra Boat
Perhaps the best way to travel when you can is by water. When crossing the Dubai Water Canal or Dubai Creek, take advantage of a traditional abra (wooden boat) ride which will only cost around $0.30. Your Nol card will also buy you a ride on the Dubai Marina water bus.
The Costs of Education in Dubai
With such a large foreign population, of course it's no surprise that Dubai is known for its high concentration of elite international private schools. Many of the city's top institutions follow the British curriculum and therefore use English as the instruction language. The average cost of an international primary school in Dubai for one child is $10,325 to $12,620 per year, while the monthly cost of a private, full-day preschool (or kindergarten) for one child is $684 to $836.
Healthcare Costs in Dubai
By law, all residents of Dubai must have health insurance. While Emirati citizens are covered by the public system, expats and visitors are not. Immigrants can only qualify for public health insurance through a Dubai employer — and only if they are working there legally. Even so, many locals buy private insurance for better coverage.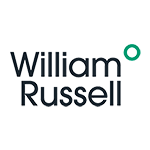 Flexibility to tailor plans to suit your individual needs
Access to William Russell's network of trusted doctors
Convenience and confidence of 24/7/365 customer service
Plan Details
|
Insurance Plans
Dubai operates a public and private healthcare system. It is considered the best in the Middle East and on par with other top-performing countries. While in Dubai, travelers and expats must have an international health insurance plan that is registered with the UAE and meets their requirements. This can be a confusing process but our friends at International Citizens Insurance can help guide you.
Learn More: Health Insurance in Dubai
Public medical facilities in Dubai are modern and physicians typically speak Arabic and English. Four major hospitals offer emergency and outpatient care. However, having private health insurance gives you access to 130 private healthcare facilities. These facilities offer an elite level of amenities and comfort to patients along with shorter wait times.
Learn More: An Expat's Guide to Dubai's Healthcare System.
Dubai is Focusing on Quality of Life, Not Just Luxury Living
Dubai will always be home to the glamorous and those seeking maximum opulence. But a shift is happening. Alongside new hotels and condos is an effort to improve the quality of life of Dubai's population.
The cost of living in Dubai is high, but that cost now buys expats more than just high-end apartments. The expansion of bike lanes, public transportation, healthcare services, and museums is adding depth to a city known for carefree frivolity. The investment in these amenities not only makes Dubai more livable, but also makes it more affordable for long-term residents.
Dubai is maturing in its role as the crossroads of the world, testing and influencing new styles of urban living on sea and sand. Old Dubai still retains its cultural origins, while New Dubai has begun to find its identity. After decades of constant construction, Dubai's residents are just now starting to see what happens when old and new truly coexist. Expats will unquestionably want a front-row seat to Dubai's next chapter.
Related Articles: