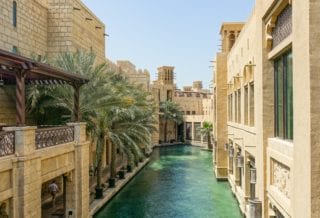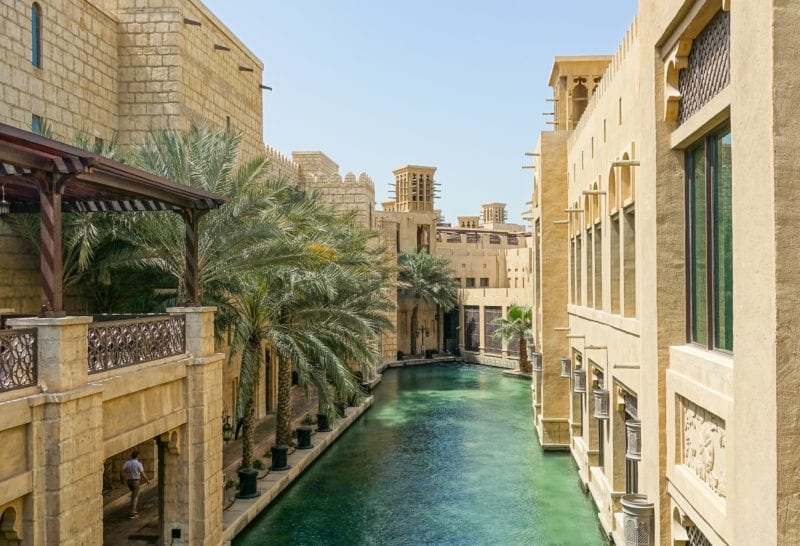 Understanding the Cost of Living in Dubai: An Expat's Guide
When people chat about the cost of living in Dubai, one fact comes up again and again. There's no income tax in Dubai. That's just one of the reasons it's such a popular destination for expats. Additionally, sales taxes are minimal where they exist at all. But just because Dubai is a tax haven doesn't mean it's an affordable or expensive destination. Examining the true cost of living in Dubai gives soon-to-be-expats an idea of what to expect to pay for everyday items when they move.
Currency in Dubai
The official currency in Dubai and the United Arab Emirates is the Dirham, which is written as AED (Arab Emirate Dirham) on currency exchanges. As of the end of 2020, one Arab Emirate Dirham is worth $3.67 American, 4.87 British Pounds, and 2.81 Canadian Dollars.
Is Dubai Expensive or Affordable?
According to the Mercer Cost of Living, Dubai is an expensive city. It ranked as the 23rd most expensive out of 209 destinations. However, it is about 25% less expensive than New York City – and about 4% less expensive than nearby Abu Dhabi. As such, depending on where you live now, Dubai might look like a bargain.
Cost of Housing in Dubai
In general terms, the cost of a one-bedroom apartment in Dubai is comparable to what you'd pay for a similar property in London or Sydney. You can count on spending, on average, about 7,400 AED a month. New York housing is about 50% more expensive, while the cost of a one-bedroom in Berlin is about half of what you would pay in Dubai (or even cheaper!). If you have a family, the cost of a three-bedroom home is about double that of a one-bedroom apartment.
Costs are more affordable when you opt to move out of the city center. Naturally, if you want more space or a popular neighborhood, you'll pay for it.  If you want to live in a trendy expat neighborhood like Dubai Marina or Jumeirah Beach Residence, expect some sticker shock. There, annual housing costs start at 100,000 AED a year, or even 140,000 AED, depending on the property.
One of the most complicated things about renting in Dubai is that many landlords charge a year's worth of rent upfront. That's a big bill to contend with! Further complicating matters is that most expats who have a housing allowance included with their salary receive it on a monthly basis. As such, that resource isn't available to them when they first relocate. When accepting a job in Dubai, it's well worth negotiating a flexible housing allowance package to support you in a number of different circumstances.
Household Costs
In general, as a tenet in Dubai, you'll be responsible for your own internet costs and utilities (gas, electricity, and water.) There is usually a 1,000 AED connection fee per apartment to open your account and set up your utilities. You can count on spending about 1,000 AED a month on your utility bills. It might be a bit less if you're very energy-savvy or much more if have a large home.  It's a smart idea to remember that Dubai has an extremely hot climate. Even if you have the best environmental interests at heart, it is extremely challenging to live without air conditioning.
The cost of in-house help, such as a housekeeper or a gardener, is relatively affordable. However, families that choose to employ live-in help such as a maid are responsible for the cost of that individual's residency permit and healthcare premiums, in addition to their regular salary.
On that note, don't forget your own health insurance costs!

Compare multiple quotes and coverage options
Work with an insurance expert at no additional cost
Find the best plan for your needs and budget
Grocery Costs in Dubai
Common household groceries, such as apples, oranges, tomatoes, potato, onion, and rice are affordable. You can expect them to ring in at less than 10 AED per kilo. Bread, eggs, and milk are similarly affordable. However, cheese averages 40 AED, as does beef, and chicken isn't much better.
Just about every imaginable product is available in Dubai but, when it comes to luxury imports, you can expect to pay liberally for them. French cheese, Russian caviar, and Scottish smoked salmon are easy enough to find if you're homesick. Just be prepared to fork over a lot of money at the international grocers!
Dubai's Transportation Costs
Dubai has superb public transit. In general, the cost of a monthly pass, which is usually less than 300 AED, is cheaper than most other major cities. A single-use bus ticket can be as low as 5 AED.
If you want to lease a mid-sized car, you can expect to pay about 2,500 AED a month for your lease. This price includes insurance. The cost of fuel is really reasonable at about 2 AED a liter. For just a few hundred AED a month, you can fill up the tank and explore to your heart's content.
Eating Out and Entertainment
Local cafes and street vendors represent some of Dubai's best value. At about 35 AED or so, the cost of an inexpensive meal at a small restaurant isn't much more than fast food at an international chain, where a combo is about 30 AED. On date night, if you're craving a more substantial meal for two at a mid-range restaurant, you can expect to pay, on average, about 250 AED. However, it wouldn't be unusual to easily spend twice as much. When it comes to high-end restaurants, few destinations do indulgent luxury quite as well as Dubai. You could easily spend several thousand Dirham to spoil yourself.
Non-alcoholic treats like cappuccino are affordable at about 15-20 AED. However, beer at a hotel bar is much more expensive at 45-60 AED.
If you're going to the movies, a ticket rings in at about 43 AED.
Minimum Wage in Dubai
There's no national minimum wage in the United Arab Emirates. As such, salaries vary widely in Dubai. Depending on demand and market conditions, there are some industries where the pay is outrageously high, especially in technology and hospitality. On the flip side, wages in fields like manufacturing are extremely low, among the worst in the world.
While there is no universal minimum wage, since 2013 the Ministry of Labour approved guidelines for minimum salaries for different types of workers. University graduates should receive a minimum salary of 12,000 AED. Skill technicians should receive a minimum salary of 7,000 AED. And skilled laborers with a secondary school certificate should receive a monthly salary of 5,000 AED. As of November 2020, the average monthly salary in Dubai was just under 11,000 AED.
Related: