From walking the beach to narrow city streets, these are the safest places to live in Portugal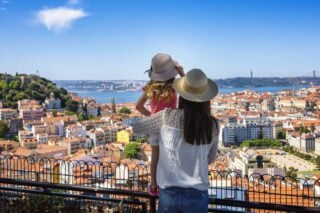 With a coastline as beautiful as its interior, Portugal is an increasingly attractive location for expatriates, retirees and digital nomads. Its popularity has skyrocketed thanks to its mild climate, affordable cost of living and expat-friendly visa and immigration laws. But is Portugal safe? The answer is a resounding yes!
Just how safe is Portugal? Portugal's safety was ranked seventh in the world in 2023, according to the Global Peace Index. The crime rate in Portugal is low overall, and its safety index score is high compared to most other European countries. According to Numbeo, residents of Portugal report feeling very safe when walking alone during the day and night.
Portugal's safety ranking is widely known, but what are the safest places to live in Portugal? We did the research to find the top five safest cities in Portugal for expats that stand out above the rest.
What Makes Portugal's Safety Unique?
Crime in Portugal is low and, according to the Portuguese government's 2021 crime report, just 3.9% of all reported crime in the country is serious or violent.
More than twenty years ago, Portugal decriminalized all drugs. The law considers anyone abusing drugs to be a "patient" to refer to treatment instead of a criminal. It is illegal to sell drugs, but people still do it. While these laws have positively changed the landscape of the Portuguese legal system, crime and safety concerns may exist in certain areas where drug sales and use are high. In the wake of the pandemic, drug use has increased. It is not unusual to witness drugs being sold and used on the streets in neighborhoods of any income level. In major tourist areas, you may also find people selling fake drugs (bay leaf or flour). These scammers skirt the local laws and make money off of tourists who don't understand what is legal and what is not.
Same-sex marriage has been legal in Portugal since 2010. The country has a reputation as an open-minded, LGBTQ-friendly country, but homophobia and transphobia still exist in Portuguese society. Harassment of LGBTQ people is more likely to come in the form of shouting or other verbal abuse than violent attacks. However, the capital city of Lisbon has a vibrant and visible LGBTQ community with a strong history.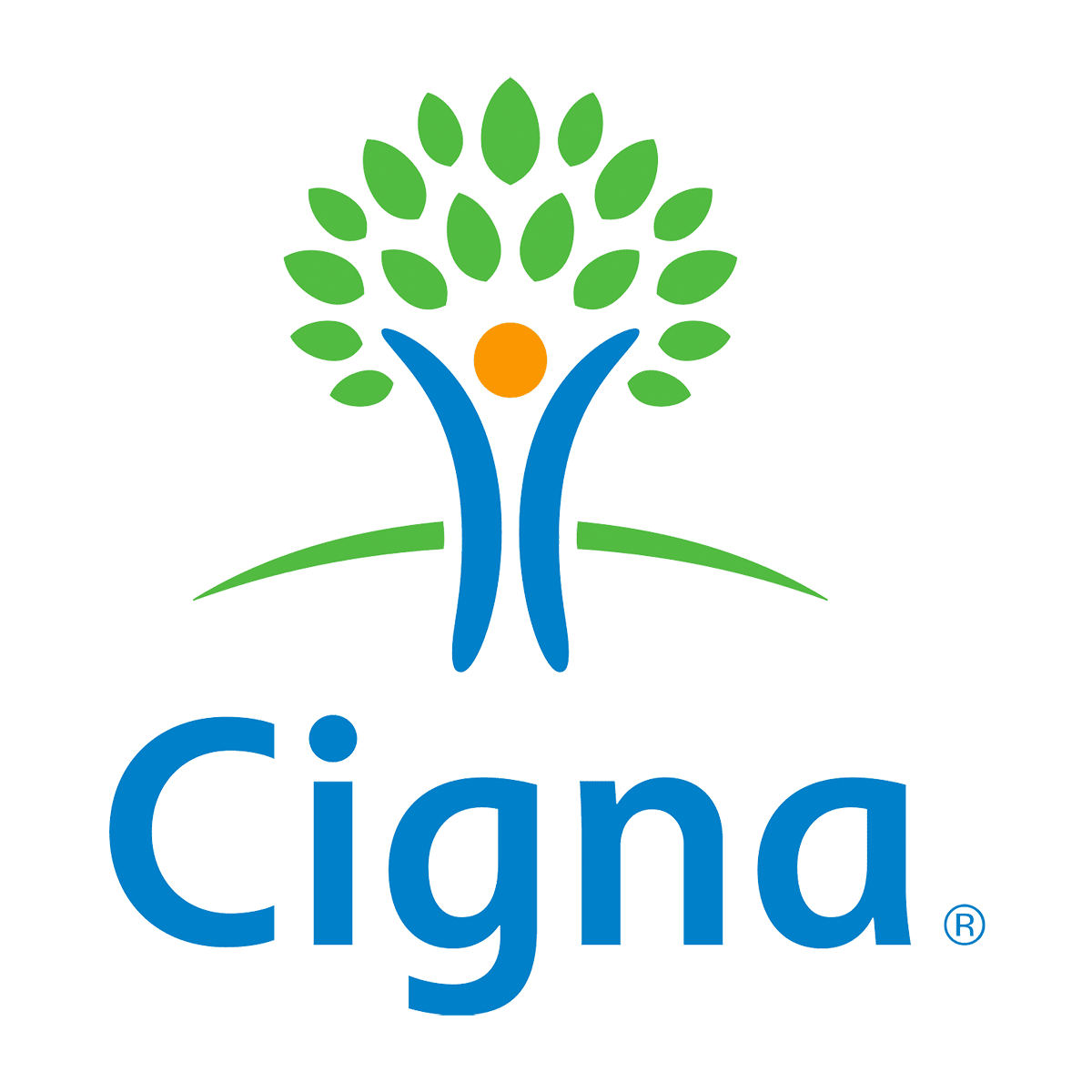 Flexibility to tailor plans to suit your individual needs
Access to Cigna Global's network of trusted doctors
Convenience and confidence of 24/7/365 customer service
Plan Details
|
View Brochure
How We Identified The Safest Cities in Portugal
According to Pordata, more than 6% of Portugal's population in 2021 were foreigners and that number has grown. Today, expats from the United Kingdom make up the second largest expat population in Portugal, second only to Brazilians. However, Portugal's secret is out. Immigrants from across Europe, Asia and the Americas are also flocking to Portugal for a safe, affordable and high quality of life in Europe.
To identify Portugal's safest cities, we first made a list of the most popular places in Portugal for immigrants. Several of these are cities that are consistently included in Best Places to Live in Portugal articles from reputable publications. We then looked at crime and safety data for each city from Numbeo, Pordata and the Portuguese government's 2021 Annual Internal Security Report (RASI). Using the data to rank each city by safety, we found the top five safest cities in Portugal for expats.
The 5 Safest Places to Live in Portugal
Our list of Portugal's safest places to live varies in size, climate and geographic region. Grab an espresso and put some cinnamon on your pastel de nata, a traditional Portuguese custard tart, while you get to know the safest places in Portugal.
5. Porto
Porto means simply "the port." Centuries ago, this city was one of the largest ports in Europe and its rich history remains intact. The downtown core is a UNESCO World Heritage Site, and its colorful medieval streets and alleyways open up into plazas, parks and gardens. Modern restaurants and markets have sprung up during Portugal's tourism surge making it an easily livable city. Just outside of downtown, newer and larger apartment complexes offer more modern amenities.
Get our monthly newsletter filled with tips and information for people living, moving, and traveling outside of their home country.* *By submitting your email, you agree to receive monthly updates for expats, digital nomads, retirees, and more.
This major Portuguese city is also close to the beach. A 25-minute tram ride will bring you to Foz do Douro, where you can eat al fresco and walk the promenade by the water. While already a lot safer than both Paris and New York City, Porto has recently seen a 5.8% drop in crime — one of the largest decreases in the country. That's news worth celebrating with a glass of local Port wine (yes, that's where it comes from!) and some crispy aletria, a vermicelli-based dessert.
4. Lisbon
Given it's a bustling capital city, you might wonder, is Lisbon, Portugal safe? Lisbon, or "Lisboa," is in fact among the safest cities in the world. Like in any big city, theft is the most common type of crime and is typically non-violent. Basic awareness serves any local or visitor well. Lisbon might feel familiar to some visitors. Its steep hills, earthquake history and impressive red suspension bridge can make it feel like a European San Francisco. But Portugal's capital city has its own distinct personality. The medieval Alfama quarter is the home of traditional "fado," the uniquely heart-wrenching music performed by masters of the art. Lisbon also offers residents a plethora of museums covering history, art, the resistance to the former dictatorship, and even "azulejos" — the famous blue painted tiles. To get there, take a tram ride up the hills or to the highly walkable neighborhood of Belém along the river. Convenient public elevators also help locals get around with less climbing.
Beyond the old city, broad Parisian-style thoroughfares are home to high-end stores and world-class restaurants serving fresh seafood and other delicacies. These days, much of the city caters to its booming tourism industry, but locals can still find refuge from the crowds. Small neighborhood parks with coffee stands dot the city and provide astounding views of the Tagus River. If you need a full escape, the commuter train allows for easy day trips to the coast, or to the colorful castles and parks of Sintra in the mountains. While comparable with some of the world's major urban destinations, Lisbon offers a slower pace of life, leaving more time to watch sunsets from the hilltop of your choice.
Also read: Best Places to Live in Portugal
3. Faro
The small seaside city of Faro in the Algarve region of southern Portugal is a refuge for many. Its pleasant year-round climate makes it a favorite of travelers, immigrants and retirees looking to escape the cold and damp winters. Unlike northern Portugal, Faro's historic and modern buildings are mostly white to protect from the hot sun. While not directly on the coast, Faro sits along a beautiful turquoise-blue inlet. A quick drive will take you to Portugal's famous beaches with impressive rock formations and deep blue Atlantic waters. When the big city calls, you can be in Lisbon in less than 4 hours via Faro's lovely traditional-style train station.
More than 14% of the residents of Faro are foreigners and the British expat community is well-established. While crime still occurs, it is minimal and mostly non-violent. In 2021, the city of Faro (not to be confused with the larger Faro District) saw a 16.9% decrease in reported crime from 2020. If you choose to settle in Faro, every day can start to feel like a holiday.
2. Chaves
Just south of the Spanish border in Portugal's northern hills, you'll find Chaves. A visit feels a bit like entering a fairytale. Small colorful storefronts line town squares and traditional buildings reflect in a placid river. Like other Portuguese towns with Roman origins, the gem of Chaves is its picturesque "Ponte Trajano" (Trajano Bridge) built by the Romans. It is also home to a well-preserved medieval castle and a cathedral that has changed religions through the centuries. Visitors and residents alike can relieve aches and pains at the ancient natural hot springs. Or, stroll the beautiful public garden and riverside park. Modern art and history museums sit amongst new and traditional restaurants surrounded by stunning mountain scenery.
This small, rural city has a high safety index score and very low reported crime. As a quiet town with a small foreign population, Chaves may be most appropriate for retirees, or immigrants with remote employment. As the starting point of the N2 (the longest road in Portugal) and an easy access point to northern Spain, Chaves remains Portugal's gateway.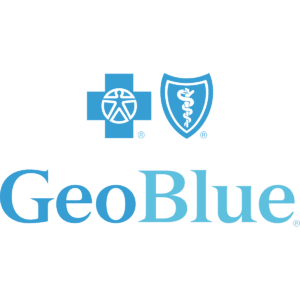 Premium Benefits, Coverage and Service
Define your deductible and prescription benefits
For Foreigners in the US or US Citizens Abroad
Plan Details
|
View Brochure
1. Funchal (Madeira)
The number one safest city for expats is not on the mainland of Portugal. In fact, the capital city of the Portuguese island of Madeira is closer to West Africa. In Funchal, cliffside buildings and homes overlook black sand beaches set against a backdrop of lush mountains and banana plantations. The island is known for its history of wine-making and sugar cane crops. Both brought global trade and pirates to its shores during the Age of Exploration.
While Funchal's stunning natural landscape makes it a popular tourist destination, it is also a livable and engaging city year-round. Top restaurants, cafes and hotels are as much a part of Funchal as the botanic gardens, the "Mercado dos Lavradores" (Farmers Market) or the Sacred Art Museum. And if you live in Funchal, you'll have a front-row seat each year to one of the largest New Year's Eve fireworks displays in the world. Funchal's safety index score is nearly three points higher than tranquil Chaves'. Madeira saw a 7.9% drop in crime in 2021. Those who come for the scenery in Funchal may also stay put for the peace of mind.

Compare multiple quotes and coverage options
Work with an insurance expert at no additional cost
Find the best plan for your needs and budget
Related Articles: