Portugal Retirement: An Affordable European Life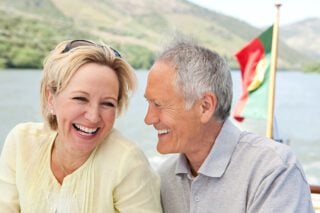 Known for its sunny beaches, food and wine, and relatively affordable cost of living, Portugal is a popular European destination. Recently named the top place to retire by International Living. It's easy to see why people are relocating to retire in Portugal.
The country has a warm, Mediterranean climate and sees an average of 300 days of sunshine per year. Portugal is regularly highly for both its safety and healthcare. Public and private hospitals are available throughout the country.
Portugal can cater to people with a variety of different interests. There are the bustling city streets of Lisbon and Porto for people who enjoy an urban environment. Inland medieval villages for those who want quiet tranquility. And the sunny beaches of the southern coast for those who want swimming weather year-round.
The locals are known to be friendly and welcoming, and many are fluent in English. While the official retirement age in Portugal is 66 years and 4 months, expats can relocate there at any age with the right retirement visa.
Get our monthly newsletter filled with tips and information for people living, moving, and traveling outside of their home country.* *By submitting your email, you agree to receive monthly updates for expats, digital nomads, retirees, and more.
Retiring in Portugal Pros and Cons
Retirement in Portugal has many advantages. However, what some expats love, such as the slower pace of life, others find to be an organizational nightmare.
Is Retiring in Portugal a Good Idea?
Yes! There are many reasons Americans and other retirees are flocking to Portugal.
Weather: Set on the Iberian Peninsula, Portugal has a mild, sunny climate. Even in January, Lisbon averages 10 hours of sunlight a day. The south of Portugal is the perfect place for retirees who want a hot summer and a warm winter. This region sees an average winter temperature of 60-65℉ (16-18℃). For those who prefer cooler but still mild winter climates, the northern region averages 50-53℉ (10-12℃).
Safety: Portugal is ranked the seventh safest country in the world by the Global Peace Index. For rankings, they consider how safe and secure society is, any domestic or international conflicts, and the level of militarization in a country.
Healthcare: Both public and private healthcare are affordable and offer high-quality care to patients. The country is ranked 22nd in the world according to the World Index of Healthcare Innovation 2023 report. Quality, choice, technology, and sustainability are the categories used for this rating.
Lower Cost of Living: Many expats find the cost of living in Portugal for retirees to be cheaper than in their home country. Portugal is, on average, 39.3% cheaper than the United States and 26.6% cheaper than the United Kingdom. Spain, another popular European retirement country, sees prices about 8% higher on average than Portugal.
People and Lifestyle: The Portuguese people are warm and welcoming of foreigners. It helps that many of them speak English! Locals enjoy a relaxed lifestyle and don't rush through their days from one activity to the next.
Also Read: Moving to Portugal
What Are the Cons of Retiring in Portugal?
Retiring in a country outside of your own will require some adjustments. There are some downsides of retiring to Portugal that expats should be aware of.
Bureaucracy: The relaxed lifestyle of the Portuguese means things do not move quickly. Government organizations are often understaffed and it's normal to wait a long time to get help. You might be given totally different information based on which worker you speak to.
Central Heating: Most Portuguese homes do not have central heating. Be prepared for colder apartments and higher electric bills come winter, especially if you live in the more northern regions.
Banking: Few places will accept credit card payments. You'll need to carry cash or open a local bank account.
Language: Though most locals speak English, especially younger generations, you will need to speak Portuguese if you want to fully integrate into the community. If you plan to apply for permanent residency or citizenship, basic language ability is required.
Where to Retire in Portugal
Where are most Americans and other foreigners retiring in Portugal? That depends on what sort of activities and amenities they want. Some might want easy access to beaches and nature trails while another person is focused on world-class art and museums. As one of the safest countries in Europe, with cheap, delicious food, you can't go wrong no matter where you end up relocating.

The Best Places in Portugal to Retire
The Algarve Region:
Portugal's southernmost region. It has hundreds of miles of beautiful beaches with inviting crystal-clear water and 300 days of sunshine per year. The region is known for its fresh seafood, local wines and mild winters. The capital, Faro, has an international airport, making it easy for foreigners to visit their homes and the rest of Europe. With many expats living around the Algarve in cities such as Faro, Lagos, Albufeira, and Tavera, English is commonly heard on the streets.
Lisbon:
The capital and largest city, is in the western region of the country. With historic trams, painted tiles and cobbled streets, the modernity of the urban city easily blends into the traditional neighborhoods and historic plazas. The city offers a mixture of urban and natural landscapes. The high-quality healthcare, public transportation, and cultural diversity pull in art enthusiasts and golfers alike. However, you should know that Lisbon is the most expensive city in the country and is no longer considered affordable by Portuguese standards. It's currently undergoing a cost of living and housing crisis. Prices are skyrocketing and many locals are getting pushed out due to increased costs.
Porto:
The second-largest city in the country, Porto's city center is a designated UNESCO World Heritage Site. Located on the Douro River in the north, this is the place for food and wine lovers who love cooler weather. While there is still plenty of sunshine in Porto, you can expect rain during the winter months. Like in Lisbon, retirees will find a rich cultural scene with easy access to nature outside the center. However, Porto is a bit cheaper and more relaxed than the bustling streets of the capital.
The Silver Coast:
The coastline that runs from Lisbon to Porto is referred to as the Silver Coast (Costa da Prata). Similar to the Algarve, the Silver Coast is known for its rugged coastline and sunny beaches. However, you'll find the area is less developed and crowded than the south. There will be fewer tourists and more local surfers at these beaches. The Atlantic breeze makes the area cooler than the Algarve. You can expect wet winters and spring-like summers.
The Islands:
Madeira and the Azores are Portugal's two autonomous regions. They are the places for retirees who are looking to get away from it all while still being part of a tight-knit community. The islands offer a warm subtropical climate with plenty of natural beauty, including beaches, forests and volcanos. Madeira sees more tourists than the nine islands of the Azores, though both are accessible to Portugal and the rest of Europe. However, keep in mind that the cost and effort to get to the mainland can be high — the remoteness is not for everyone!
Also Read: 5 Safest Cities in Portugal
Other Great Cities for Retiring in Portugal
With so much to offer, it's hard to narrow down the top five best places to live in Portugal for retirees. While the above cities have a lot to offer, these other spots are also popular with foreigners.
Cascais:

A coastal town 25 minutes away from Lisbon's busy streets by train. It's great for expats who still want access to city amenities, but prefer the laid-back lifestyle of an old fishing village. The town is known for its beaches and rock formations along with outdoor activities like sailing, golfing, and swimming. You can also find plenty of museums and cultural events.

Braga:

The third largest city in Portugal and one of its oldest. Braga offers the big-city amenities of Porto and Lisbon without the higher cost of living. It's full of entertainment options, from museums to centuries-old churches to music festivals. For nature-lovers, it also has easy access to national parks. The welcoming locals and lower property prices attract retirees from all over.

Coimbra:

The fourth-largest city in the country, located on the Mondego River. It's a vibrant college town with a rich cultural history. The University of Coimbra dates back to 1290 and is a UNESCO World Heritage Site. Retirees enjoy the lively atmosphere of the town, full of locals, students and foreigners. Museums, restaurants, cultural events and shopping mean there's always something to occupy your time.

Aveiro: Often compared to Venice due to its network of canals. This west-coast city has a mild climate and is a good place to hide from the hot sun of the south. Besides its affordability, one of the biggest attractions for retirees to Aveiro is that you don't need a car to get around. It's a small, flat city and highly walkable.
Cost to Retire in Portugal
The amount of money you will need to retire in Portugal will vary based on your lifestyle. Do you want to be in a big city or a small town? Would you like a studio apartment or a big house to host visitors? Do you like eating out or cooking your own meals? The bigger cities are more expensive than the smaller ones and a night out on the town will always cost more than staying in.
According to Numbeo, rent for a one-bedroom apartment in a city center averages $764 to $934 USD, while a three-bedroom goes for $1,284 to $1,569. The average monthly transportation price is $43 while an inexpensive meal out will be under $10. A gallon of milk costs around $3.44 and a dozen eggs are $2.60.
Also Read: Cost of Living in Portugal
In larger cities and popular tourist areas such as Lisbon, Porto and the Algarve, you'll find the prices to be higher. On average you can expect to spend about $2,200 per month in these areas, though some report spending up to $3,000. In the smaller towns and more off-the-beaten-path places, prices will be lower. You will find your monthly costs average $1500 to $1700 in these places.
What are the Requirements to Retire in Portugal as a Foreigner?
Anyone outside of the European Union who is interested in retiring to Portugal must apply for a retirement visa from their home country. After five years of living in the country, you can then apply for permanent residency.
Portugal has two retirement visas that are popular with retirees: The Golden Visa and the D7 visa. The Golden Visa offers people residency through investment. The D7 visa focuses on passive income earners or those who have enough savings.
Countries sometimes change what is needed for visas. Stay up to date with these changing requirements on The Portuguese Immigration and Borders Service website.
Can a US Citizen Retire in Portugal?
Yes, US citizens can retire in Portugal. You must first apply for one of the retirement visas from your local Portuguese consulate in the US. You'll want to do this at least one month before you want to leave. While it is not hard for an American to retire in Portugal, it can be a long process.
Can I Still Collect Social Security if I Move to Portugal?
Yes, you can still receive your social security benefits as an American living in Portugal. However, if you are a non-U.S. citizen receiving benefits, the payments will stop if you've been out of the United States for six consecutive months.
To continue to receive your social security benefits, you will need to plan for regular trips back to the US. If your payments are stopped, you'll need to return to the US for one full calendar month to get them reactivated.
Will My US Social Security be Taxed in Portugal?
Yes, your social security benefits will be taxed. Luckily, Portugal offers the Non-Habitual Resident (NHR) tax scheme. Expats who have a long-stay retirement visa can use these benefits for their first ten years in the country.
Under the NHR tax plan, expats pay 10% on foreign-earned income, including IRA and 401k withdrawals, and a 20% tax rate on Portuguese income. This plan offers good savings for expats, given that standard tax rates in Portugal can reach as high as 48%.
Do Expats Get Free Healthcare in Portugal?

Compare multiple quotes and coverage options
Work with an insurance expert at no additional cost
Find the best plan for your needs and budget
Public healthcare in Portugal is managed by the Serviço Nacional de Saúde (SNS) and funded through taxes. All residents who pay taxes are automatically registered in the system. Expats, including retirees, can register themselves and access public healthcare services for free.
To register you'll first need to get a "número de contribuinte," the equivalent of a social security number. With that number and your residency visa, you can register at your local health center. Once your application is approved, you'll be given a healthcare card that allows you to use the public system.
While Portuguese universal healthcare covers the vast majority of medical issues, dental and cosmetic surgery are not included. To make sure they are fully covered, many expats choose to buy supplemental international health insurance. With private insurance, you'll have access to English-speaking doctors, shorter wait times, and more comfortable private facilities. Note that private medical insurance is required when applying for a retirement visa.
Does Portugal Accept Medicare?
No, Portugal will not accept Medicare, though you can have it while living abroad. If you plan to split your time between the United States and Portugal or travel back to the US frequently, it's a good idea to enroll in parts A and B of the program. This will provide you with both inpatient/hospital coverage and outpatient medical care while in the US.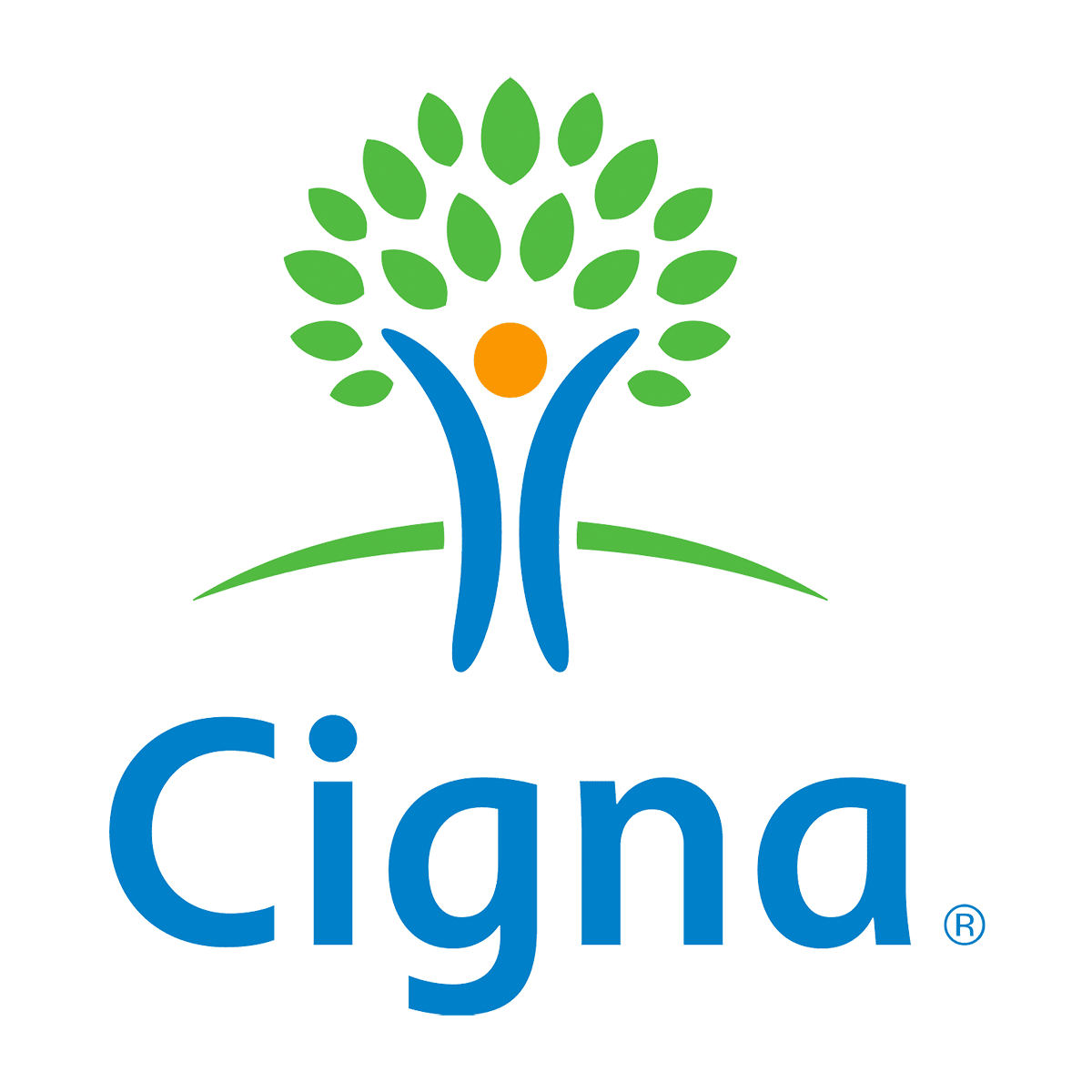 Flexibility to tailor plans to suit your individual needs
Access to Cigna Global's network of trusted doctors
Convenience and confidence of 24/7/365 customer service
Plan Details
|
View Brochure
Related: