Want to work overseas? Germany is a great place for expats to do that. Its economy is the biggest in Europe and the fourth largest in the world by GDP.
Do you have up-to-date skills? Have you polished your resume? Then it's easy to find good jobs in Germany if you know where to look.
Before you move to Germany for work, take some time to find the right city for your needs. There are a lot to choose from! To help you make your choice, here are the 11 best cities to live in Germany for working expatriates. See which one appeals to you!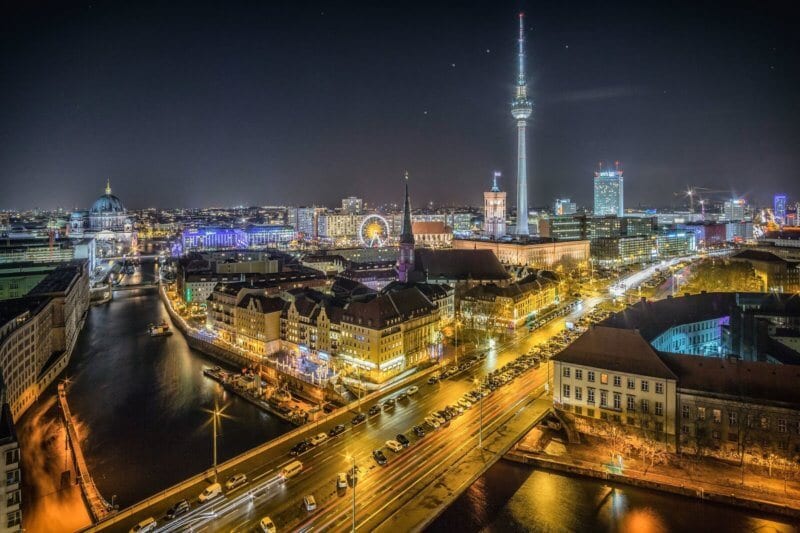 1. Expats Love Berlin
Berlin is Germany's capital and the country's biggest city. It also has a large population of expatriates. These expats come from nations like Turkey, Vietnam, and the United States.
Berlin is home to many startups where you can work if you have the right tech skills. The city is also a research and development hub for companies such as Volkswagen, Pfizer, and SAP. If you're good at science, you'll be in high demand!
Though Berlin is great for expats who want jobs in science and technology, it also welcomes artists. If you have a job in a creative field, you can apply for an artist visa that's only available in Berlin.
Are there other reasons why Berlin is one of the best places to live in Germany? Yes! The city is affordable. It's one of the best cities in Germany if you have limited German language skills. And there are a lot of ways to have fun!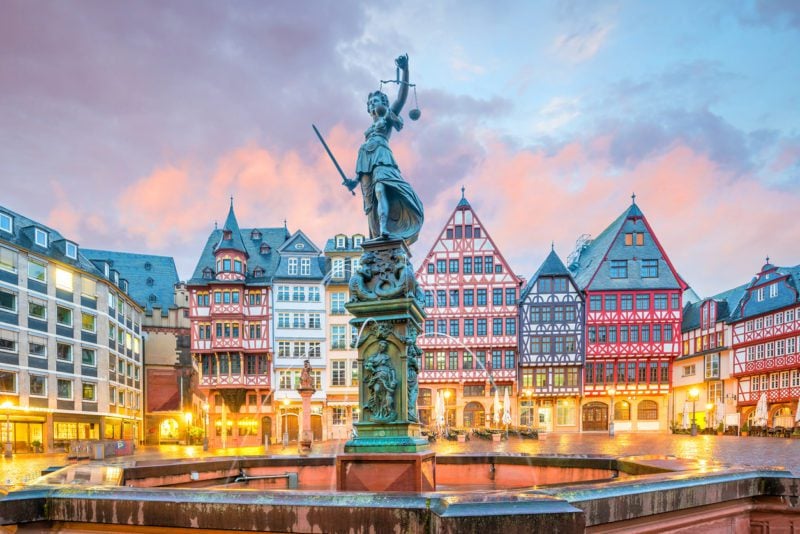 2. Is Frankfurt A Good Home for Expats?
Frankfurt is Germany's fifth-largest city. It's also the headquarters of financial entities such as the European Central Bank, the Frankfurt Stock Exchange, and Deutsche Bank. This means it's a great place for expats who'd like to work in banking and finance. The city's many educational institutions also offer employment.
Public transportation is simple to use in Frankfurt. And it's easy to travel to other places in Europe from Frankfurt. Plus, you can take inexpensive flights to just about any destination from Frankfurt Airport, which is a global hub. You could use Frankfurt as your base to explore the world!
Does Frankfurt sound like one of the best cities in Germany for you? Then you'll need to find a place to live. If you just want a place to sleep, Frankfurt has cheap communal housing. A family apartment will cost much more.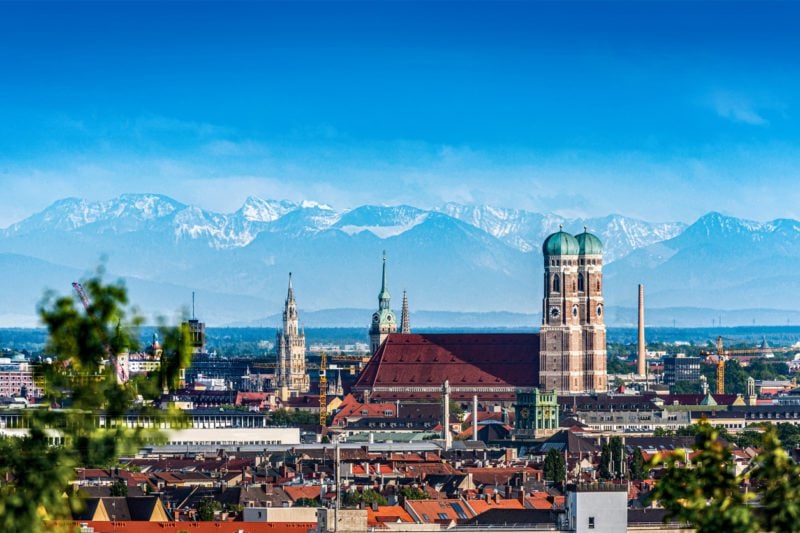 3. Expats are Moving to Munich
Munich is the capital of the state of Bavaria. It's the third-largest city in Germany. About a third of the people living there are foreign nationals. Maybe you should be one of them?
Global corporations like BMW Group, Siemens, and Allianz AG are big employers in Munich. Jobs are also available in media, because the city is a hub for music, publishing, and more.
On the downside, you should be aware that Munich is an expensive place to live. On the plus side, Munich has more sunshine than other German locales. Munich is also one of the best cities in Germany for people who like beer. Every year the city hosts a world-famous Oktoberfest festival. If you're in Munich and you like beer, it's a can't-miss event!
Related: Review travel insurance options for visitors to Germany, or, for more comprehensive global medical plans, read International Health Insurance in Germany for Foreigners.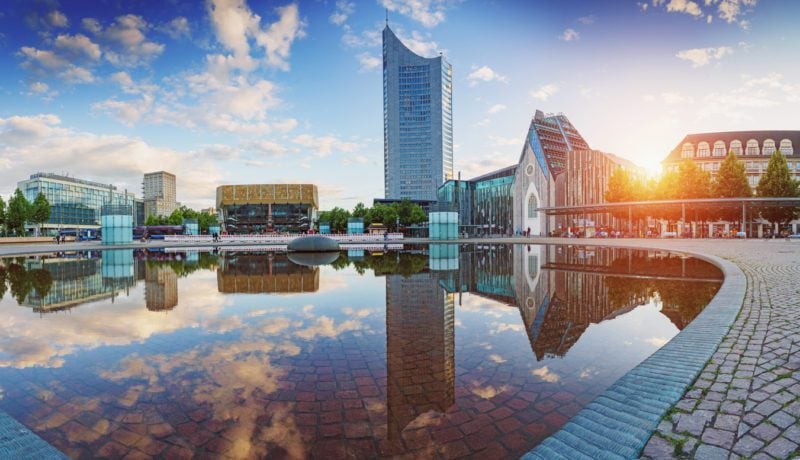 4. Living in Leipzig
Leipzig is the biggest city in the state of Saxony and is about 100 miles from Berlin. The city's nicknames include "the better Berlin" and "Hypezig." Perhaps you'll also like Leipzig more than other cities in Germany?
Want to work in technology? Like Berlin, Leipzig is the base for many startups. There are also auto plants for BMW and Porsche in Leipzig. And the European Energy Exchange calls Leipzig home. This means expats have plenty of jobs to choose from.
Fewer foreign nationals live in Leipzig than in other German cities. However, Leipzig residents enjoy a high quality of life. It's easy to get around by bike, and the city has a lively arts scene. It's no surprise that lots of people love living in Leipzig! Why not join them?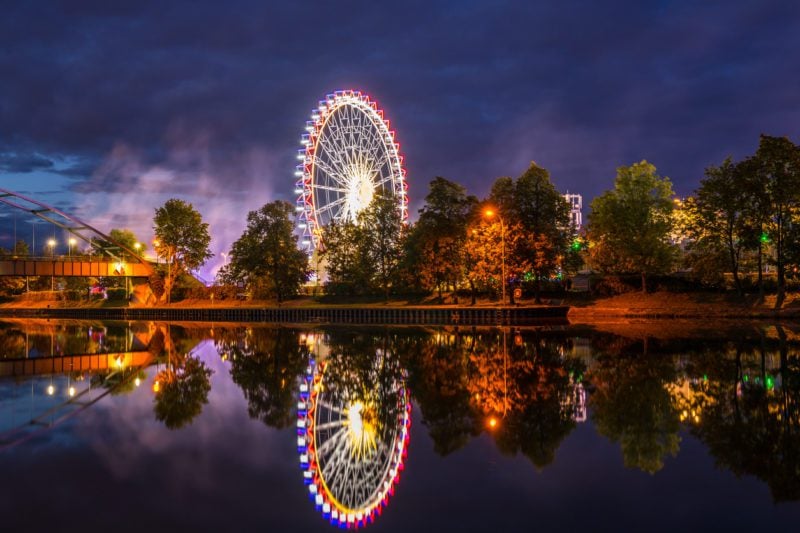 5. Stuttgart is for High Tech
The city of Stuttgart is one of the best places to live in Germany if you're interested in a high-tech career. Many scientific, academic, and research organizations are based in Stuttgart. And the city is a standout when it comes to registering patents. People with engineering or IT skills should job hunt here!
You should know that Stuttgart is an expensive place to live. However, the nearby hills and vineyards make it one of the best cities in Germany. It's a truly beautiful spot where you'll be able to spend lots of time outside in the fresh air. As an expat, you'll also like that it's home to a diverse community. There's little chance you'll feel alone in Stuttgart.
Six Other Great Cities to Live in Germany
6. Cologne
Cologne is the fourth-largest city in Germany and is located on the Rhine River. It has urban amenities, but it isn't too big. Many expats from other parts of Europe, Asia, and America call Cologne home. You could be one of them!
You can find job opportunities in TV and publishing in Cologne. People also work in insurance and for corporations such as Ford Europe and Lufthansa.
Cologne has many historic landmarks that include stunning churches and cathedrals, and even ancient Roman ruins. If you move to Cologne, you may find that these beautiful sights can help you maintain work-life balance!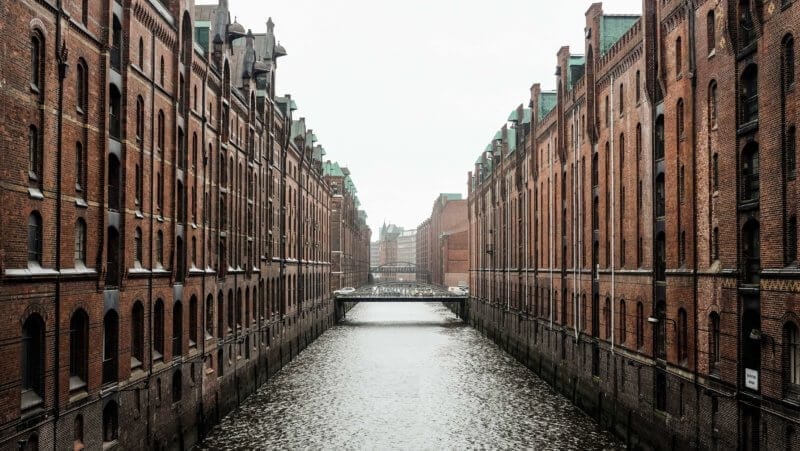 7. Hamburg
Hamburg is the second-largest city in Germany. It's still a bustling place, but it's a bit calmer than Berlin. If you might feel overwhelmed by living in Berlin, Hamburg could be the right choice for you.
Expats with skills in finance, marketing, or communications are good matches for jobs in Hamburg. In addition, Hamburg has the third-largest port in Europe and has trade and logistics job openings. If you're organized, these jobs could be a good fit!
Hamburg is a beautiful German city that draws visitors from around the world. It's also home to many professional sports teams. However, you should be aware that it rains a lot in Hamburg. If you want to move here, don't forget your umbrella!
8. Bremen
The city of Bremen has a large Airbus facility that handles everything from engineering to assembly. Expats with the right skills could find great jobs there. The city's Mercedes factory also employs talented people.
Want to work around food or drinks instead? Bremen is the site of offices for companies that include Beck's Brewery, Kellogg's, and Kraft Foods. If you get a job at one of those businesses, you'll be part of creating delicious food and beverages. That's work to be proud of!
9. Dortmund
Dortmund has put aside its past in steel and coal and is now home to industries like biomedical technology and robotics. Many high-tech workplaces can be found in Germany's first technology center, the "Technologiepark Dortmund." That's why Dortmund is a great place for expats who'd like engineering and technology jobs. Working there could make you a part of industry breakthroughs, or you might meet industry leaders. Think what a good thing that could be for your career!
Of course, there are other job opportunities in Dortmund. Are you friendly? Would you like to welcome visitors? Tourism could be the right job for you! And Dortmund's tourism industry is booming, which makes it a great time to find work.
10. Hannover
Hanover is a small city with a large Volkswagen (VWN) factory. Skilled workers would be welcome there. Companies like Sennheiser and many insurance firms are also located in Hanover. The right foreign nationals could work at those places. Why not send in a resume yourself?
A bonus for expats is the city's nearby Hannover Airport, which makes it easy to travel. Just don't forget: the city name has one "n" while the airport name has two!
11. Dresden
If tech jobs interest you, consider Dresden in the state of Saxony. The tech industry is a large part of the city. Dresden is sometimes called "Silicon Saxony."
Dresden has been highly rated for growth potential, so you could end up part of a successful company. But there's more to life than work. Living in Dresden will let you appreciate the local history, culture, and activities. After all, part of working abroad is learning about new places. Wherever you go in Germany, don't forget to make that part of your experience.
Other German Cities for Expats to Work In
Above are some of the best cities to live in Germany. They are all great places for expats. However, perhaps none of them seemed quite right for you. If that's the case, don't worry! You could still find the perfect place to go in Germany. Other German cities for you to consider include:
Aachen: a popular city for expats
Nuremberg: family-friendly, affordable, and safe
Darmstadt: university town, home of the European Space Operations Center and easy commute to Frankfurt
Bielefeld: Germans will joke that it doesn't exist – but if you go you'll find great hiking and a thriving arts scene
Heidelberg: a university town and biotech research hub
Karlsruhe: this small city is big on culture
Erlangen: known for sustainability and quality of life
Jena: A quiet little city surrounded by nature
With so many places to choose from, it might be difficult to decide where to live in Germany. To find the right fit, think about your preferences. Would you rather live in a smaller city or a major metro area? How much do you want to spend on rent? What activities interest you? How important is it to live close to an airport? What type of weather are you looking for? Would you like to live in a city with lots of other foreign nationals, or are you okay being one of a few expats?
Germany's strong economy means you can find work across the country. There are job openings in everything from technology to finance to tourism. Take your time to make a decision and you'll find a great German city to live and work in. And if you don't like where you end up, never mind! You can always move to a new place in Germany. The perfect German city is waiting for you.

Compare multiple quotes and coverage options
Work with an insurance expert at no additional cost
Find the best plan for your needs and budget
Related: