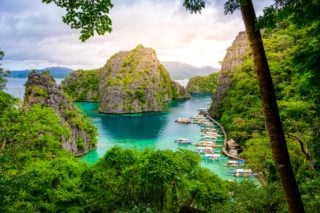 In 2011 more than 3.5 million foreigners, both visitors and expatriates entered the Philippines according to the Bureau of Immigration. This number is almost four percent higher than in the previous year, meaning the number of expats in the Philippines is increasing.
The Philippines is becoming a popular destination for individuals looking to relocate to and one of the most prevalent reasons is due to the friendliness of the locals. In fact, the hospitality of Filipinos is one of the main reasons that expatriates enjoy living in this country and why the number of expats in the Philippines in increasing according to a recent article from the Manila Bulletin Publishing Corporation. This year alone, 40 percent of American firms in the Philippines received a request from employees to be relocated to the Philippines, meaning the number of relocation requests to the Philippines has increased from 2011 (21 percent) and 2010 (15 percent). Not only are employees asking for this relocation but they are enjoying the new placement as well. When firms were asked about the satisfaction of the relocated employees, firms replied with a 100 percent satisfaction score. This score is an improvement from the scores in 2011 (93 percent) and in 2010 (86 percent).
The HSBC Expat Explorer survey is able to shed light on why the number of expats in the Philippines is increasing and what makes their new home so satisfying. When it comes to expatriates enjoying their life in the Philippines, individuals ranked the country in eighth place overall, but much higher in areas that focus on being welcomed into society. Making friends was ranked second, making local friends was ranked fourth, integrating into the community was ranked seventh, fitting in with the new culture was ranked ninth, local work culture was ranked fourth and feeling welcomed at work was ranked first.
You might also be interested in reading our information about Healthcare and Hospitals in Philippines.