Should You Consider Retiring in Malaysia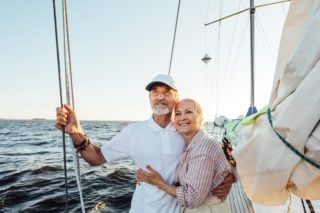 If you have been thinking about relocating to retire abroad, spend a few minutes researching Malaysia. Malaysia offers plenty of sunshine, culture, and modern amenities making it an irresistible destination with the MM2H (Malaysia My Second Home Programme) that the Malaysian government started promoting in 2002. MM2H grants eligible foreigners a 10-year social visa pass with multiple entries. Although this visa is initially only valid for 10 years, it is renewable and has the potential to allow eligible individuals to stay in Malaysia for as long as they would like to make Malaysia their second home.
Those who would like to retire in Malaysia with the MM2H will have certain eligibility requirements they need to meet like passing a medical evaluation and showing proof of financial stability. Additionally, approved applicants and all dependents must be covered by international health insurance that is valid in Malaysia. There are multiple expatriate insurance plans available to those who would like to retire in Malaysia with the MM2H program. Individuals interested in relocating will want to evaluate their options and ensure they have proper documentation before their deadline.
The benefit of choosing Malaysia to call your new home goes beyond the convenience of the MM2H. Expats and their dependents also have access to a number of incentives relating to taxes, hiring domestic help, purchasing a home or car and pursuing education.
Cost of Living in Malaysia for Retirees
The cost of living in Malaysia is significantly less (43%) expensive than living than in the USA. Malaysian residents have been enjoying subsidies on food, fuel, and natural gas, though these subsidies are may be phased out. Most other goods and services are cheap by European standards so your pension will definitely stretch further than back home.
There is a Large and Growing Population of Expats in Malaysia
From 2002 to 2012, there have been almost 20,000 expatriates from 120 countries who have relocated to Malaysia with the MM2H. To assist with the wave of new expats, Malaysia recently introduced an Expatriate Service Division for those who relocate or retire in Malaysia with their transition.
Related:
Health Insurance for your Retirement in Malaysia
If you plan to retire in Malaysia, read: international insurance for your retirement abroad. Make sure your plan will cover you now and as long as you will need it. Some plans will expire at age 75 or 80.