The Ins and Outs of Retirement in Spain, Including the Best Places to Live and Info About Spain Retirement Visas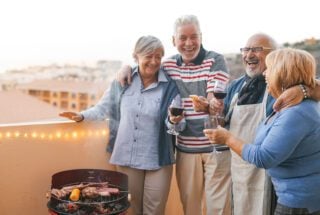 Have you ever thought about retiring in Spain? Whether it's a longstanding dream or just something you're considering, here's important information about how to retire in Spain.
Unless you're from the European Union, you'll need a long stay visa for Spain. Spain has plenty of places for expat retirees that are safe, easy to travel to, and full of recreational activities. You can live by the sea, in a city, or somewhere that combines the best of both worlds. Plus you may want to brush up on your Spanish.
What Are the Pros and Cons of Retiring to Spain?
Retirement in Spain can save you money. And no matter where you end up in Spain, rest assured there will be Spanish hospitals that offer up-to-date treatments from highly trained providers. However, adapting to Spain's culture of siestas and bureaucratic delays can be difficult.

Compare multiple quotes and coverage options
Work with an insurance expert at no additional cost
Find the best plan for your needs and budget
Low Cost of Living, With Great Public Transportation
Retiring in Spain allows you to benefit from the country's low cost of living. Living expenses in Spain versus the United States are 34% lower for everything except rent. Rent in Spain compared to the United States can also be much lower. However, this expense varies by location: smaller towns and city outskirts are much more affordable than living in urban centers like Madrid and Barcelona.
Learn more: Cost of Living in Spain
Spanish retirement also comes with access to the country's wonderful public transportation system. Retirees who don't wish to drive, or who want to reduce their expenses by skipping car ownership, can get around by metro in bigger Spanish cities. There are also affordable buses and trains to travel within the country and around Europe.
Quality Healthcare
Another pro of retiring to Spain is the country's exceptional healthcare system. Spain delivers high-quality healthcare in both its public and private sectors. Citizens, EU members, and residents who have paid into the Spanish Social Security system can access public healthcare. Others have to rely on Spain's excellent private health sector. Yet even among retirees who are eligible for public care, many also purchase private insurance in order to avoid extended wait times.
Whether you go to a public or private provider, there is a good ratio of doctors to residents throughout the country. These medical providers will likely speak English, so you should have no concerns about communication. Both public and private medical facilities in Spain use the latest technology.
See also: Healthcare System in Spain
Warm Weather and a Relaxing Lifestyle
Among the retiring in Spain pros and cons is the country's weather. It's a draw for many retirees who want to escape snowy winters in their home countries. However, parts of Spain do have cold weather during the winter. And remember that warmer weather may not be a plus during the summer. Spain has experienced summer heatwaves in recent years. In July 2023, temperatures in some parts of the country reached 113F (45C).
Don't forget that Spanish retirement means you can indulge in culinary delights like tapas, wonderful wine, and fresh seafood. However, the Spanish lifestyle may take some getting used to. Many businesses close for two or three hours each day so people can take a siesta during the hottest part of the day. For some, this slower pace is a great aspect of life in Spain; for others, it's too big a change.
Spanish Bureaucracy and Taxes
Retiring to Spain means dealing with the country's bureaucracy. If you're not accustomed to visiting multiple offices to complete forms or having to wait through countless delays to get necessary information, this can be frustrating to deal with.
For many retirees, the country's tax system is one of the pitfalls of retiring to Spain. People who live there for more than six months out of the year must pay income tax. You will also have to pay a value added tax (VAT) – 21% in 2023 – when you purchase almost all goods and services. Retirees from countries without a VAT, such as the United States, will likely be surprised by the added expense.
Get our monthly newsletter filled with tips and information for people living, moving, and traveling outside of their home country.* *By submitting your email, you agree to receive monthly updates for expats, digital nomads, retirees, and more.
What Is the Best Place in Spain to Retire?
Where in Spain do most expats live? Foreigners and digital nomads in Spain tend to flock to cities like Madrid, Barcelona, and Bilbao. Yet expat retirees often want a different kind of home base. Perhaps you'd like to be close to golf courses and beaches. Maybe being able to visit museums and concert halls is more important. Or you might be looking for retirement homes in Spain. Wherever you live, Spain is a relatively safe European country, though its suburbs and smaller cities are generally safer than big cities like Madrid.
Also Read: Safest Places to Live in Spain
1. Costa Blanca
Thanks to its Mediterranean location, the "Costa Blanca" (White Coast) has a range of beautiful beaches, making it one of the best places to retire in Spain by the sea. And if you're wondering where to retire in Spain from the U.K., the Costa Blanca is very popular with British retirees.
You can choose between affordable city living in Alicante or settle in a smaller town such as Altea or Moraira. Other Costa Blanca options include Torrevieja, which the World Health Organization has deemed one of the healthiest places to live. People suffering from arthritis, asthma, and other health issues have benefited from Torrevieja's dry climate.
Javea is another popular retiree destination, especially for people who've chosen to retire to Spain from the U.K. Its location at the base of the Montgo Massif Mountain range results in cooler temperatures. And developments like Villamartin have been constructed to meet the needs of wheelchair users. Travel to and from this area is easy thanks to the Alicante-Elche Airport.
It's no surprise that many expats feel the Costa Blanca is the best place to retire in Spain. However, other retirees have found the area too quiet for their tastes.
2. Valencia
Valencia is the third largest city in Spain, as well as one of the country's more affordable cities. Many English speakers have made Valencia their home, so even if you don't speak Spanish (or Valencian, a local Catalan dialect), you'll have people to communicate with.
Valencia offers residents beautiful architecture. You'll be able to enjoy museums, concerts, and fabulous restaurants. As Valencia is close to the coast, it's known for seafood and paella.
The city is also home to excellent hospitals and other medical facilities. Plus it's a very safe place! If you're looking for the best city to retire in Spain, Valencia may well be the answer. However, keep in mind that it can get very hot in the summer.
3. Mallorca Island
Retiring to Mallorca is a chance to live your golden years in paradise. The island has beautiful beaches and other natural attractions, and is a very safe place to live.
You can still experience city life in Mallorca's capital of Palma, which is home to many cultural offerings, shops, and restaurants. Another plus for Mallorca is that there are many high-quality healthcare facilities in Palma.
However, Mallorca is so enticing that it can get very crowded during the peak travel season. In addition, it's on the more expensive side for Spain.
4. Barcelona
For some, retirement doesn't mean relocating to a quiet town or smaller city. If you want to spend your retirement in a city that has a vibrant culture and a thriving expat community, Barcelona is a top choice.
The second-largest city in Spain, Barcelona has eye-catching architecture thanks to Antoni Gaudí. It also offers beautiful parks, fantastic food, reliable public transportation and nearby beaches. There are numerous trusted hospitals and healthcare providers in the city, so you'll be in good hands should you need treatment.
Its location means Barcelona doesn't get too hot in summer months. However, it is a big city, so air pollution is a concern. Plus living here is much more expensive than almost everywhere else in Spain.
Learn More: Safest Places to Live in Barcelona
5. Andalusia
This region is a beautiful spot in the south where many expats have chosen to retire. It's home to the beautiful and affordable city of Seville. And Granada, located close to the Sierra Nevada mountains, is the safest city in Spain.
Andalusia also offers the option of seaside living on the "Costa del Sol" (Sunshine Coast). The Costa del Sol features the lovely resort area of Marbella, as well as smaller villages like Nerja. You'll also find world-class golf courses.
The Costa del Sol's seaside city of Málaga is another great retirement option. It has outdoor cafés and beautiful beaches. Travel is easy thanks to Málaga's airport. However, Andalusia can get very hot in the summer.

Four plan options and plus optional coverages
Choice of the coverage areas and deductibles
Freedom to choose your health care provider
Plan Details
|
View Brochure
Other Great Places for Retiring in Spain
Madrid is Spain's capital city, as well as the biggest city in Spain. Residents here have plenty of choices for quality healthcare. The city is filled with art galleries, museums and green spaces like Retiro Park or the botanical gardens. The metro makes it easy to get around town. As it's a popular spot with expats, there will be many English speakers to meet up with. But Madrid is also very expensive. Plus it can get uncomfortably hot in the summer, so it isn't one of the best places to retire in Spain for foreigners.
Spain's Canary Islands are a popular retirement spot, as residents here enjoy natural beauty in a climate that's comfortable year round. Yet it's expensive to live here, and the islands are heavily reliant on tourism. Therefore the Canary Islands didn't make the cut for best places in Spain to retire.
Bilbao, a city in Spain's Basque country, is home to many foreigners and English speakers. It has excellent healthcare facilities, and residents can feel secure thanks to the city's low crime rates. However, as always, city living is more expensive. And though Bilbao is cooler in summer because it's in the north of Spain, summers are shorter and its winters can be quite cold.
Also Read: Top Places to Live in Spain as an Expat
How Much Money Do You Need to Retire in Spain?
Budgets can vary greatly according to your preferences. Do you want to live in a simple apartment or would you prefer a larger house where you can host guests on a regular basis? Would you like to spend your time relaxing on the beach, or do you want to attend movies and plays as often as possible? You'll need less money if you choose to retire in a small town, more for city living. Staying at home is less expensive than traveling through Spain.
All of the above will affect the amount of money you'll require as a retiree in Spain. Is Spain a good place to retire if you're on a budget? Yes! A rough estimate is that a retiree can live a full life in a Spanish city on about $25,000 per year. In smaller towns, the minimum income to retire in Spain is around $20,000 per year.
Does Spain Have a Retirement Visa?
Spain does not have a specific retirement visa. However, there are a couple of visa options that will fit the needs of most retirees.
Before discussing visas, remember that Spain is part of the European Union. This means that citizens of other EU countries don't need a visa to retire here.
Non-EU citizens, including people from the United Kingdom, can apply for a "visado residencia," or residence visa. This long stay visa for Spain doesn't permit you to work in the country, though that shouldn't be a concern for retirees.
As you aren't permitted to work under this type of visa, you must prove you can support yourself with a minimum annual income. Potential sources of this income include pensions or investments. For one person, the required income must be at least 400% of Spain's Public Multiple Effects Income Indicator (IPREM); in 2023, that equaled 28,200 euros. The amount goes up with additional dependents.
Depending on your financial situation, you may also look into Spain's Golden Visa program. If you purchase a property worth at least 500,000 euros, or make a business investment of at least one million euros, you should be eligible for a Golden Visa. This will initially provide you with a one-year visa. After the first year, you can renew the visa for a two-year period. Once you've lived in Spain for five years, you can apply for permanent residency.
How Do I Get a Retirement Visa for Spain?
Spain's Los Angeles Consulate explains how to apply for the country's non-working (non-lucrative) residence visa, a long term visa for Spain. The requirements include completing a visa application, demonstrating your independent financial status via items like bank statements, providing a clean criminal background check, showing proof of medical insurance, and submitting a medical certificate that affirms you pose no risk to public health in Spain.
If you don't qualify for this visa, a temporary residence visa is another option. This allows you to live in Spain for 90 out of every 180 days.
If you have the funds, another option is Spain's Golden Visa program. By purchasing real estate worth at least 500,000 euros, or making a business investment of at least one million euros, you'll be eligible for this type of visa. It comes with an initial residency period of one year, but the visa can be renewed until you're eligible to apply for permanent residency in Spain.
Can I Retire to Spain if I Don't Speak Spanish?
Nearly all doctors and other healthcare providers speak English, so your health won't be at risk if you can't speak the language. But activities like shopping and eating out will be more difficult.
If you're someone who wants to hone their foreign language skills, the need to know Spanish may push you to retire to Spain. For those who haven't spoken anything besides English since fulfilling your foreign language requirement in school, it may be daunting to live in a place where you have trouble communicating.
How Do Retirees Access Healthcare in Spain?
People with European Union citizenship can apply for a European Health Insurance Card (EHIC). This card allows you to receive necessary treatment within Spain's public healthcare system. Though the United Kingdom is no longer part of the European Union, British people can still use their unexpired EHICs. Britons can also get a UK Global Health Insurance Card (GHIC) to access necessary healthcare in Spain.
For non-EU and non-British retirees, one of the retire in Spain requirements you need to meet is having private health insurance. This will cover your treatment in Spain's high-quality private health network.
If you retire to Spain from the U.S.A., you cannot use your Medicare coverage. To retire to Spain from the U.S., you'll need private insurance to cover your medical expenses.
Even when they have the option to use the public system, many retirees in Spain continue to use private healthcare. The private system gives people faster access and more treatment options.
There are many comprehensive options for international health insurance. Get in touch with one of our licensed brokers to find the right plan for retiring to Spain.
See Also: Health Insurance in Spain for Foreigners
Can American Citizens Retire in Spain From the U.S.A.?
Retiring to Spain from the U.S.A. is perfectly possible. However, for stays of longer than 90 days, Americans need to get a visa to live in Spain. There is no Spain retiree visa, but there is a Spain long term visa known as a residence visa. There is also the Spain long stay visa called a "Golden Visa."
A residence visa does not come with permission to work in Spain, so any American who wants this visa will need to show that they have the funds needed to support themselves. The Golden Visa is available to people who make a real estate purchase worth 500,000 euros or more, or who make a business investment of at least one million euros.
Retiring in Spain from the U.S.A. doesn't mean Americans don't have to file U.S. taxes. Fortunately, there is a tax treaty between the United States and Spain that can spare U.S. citizens from double taxation.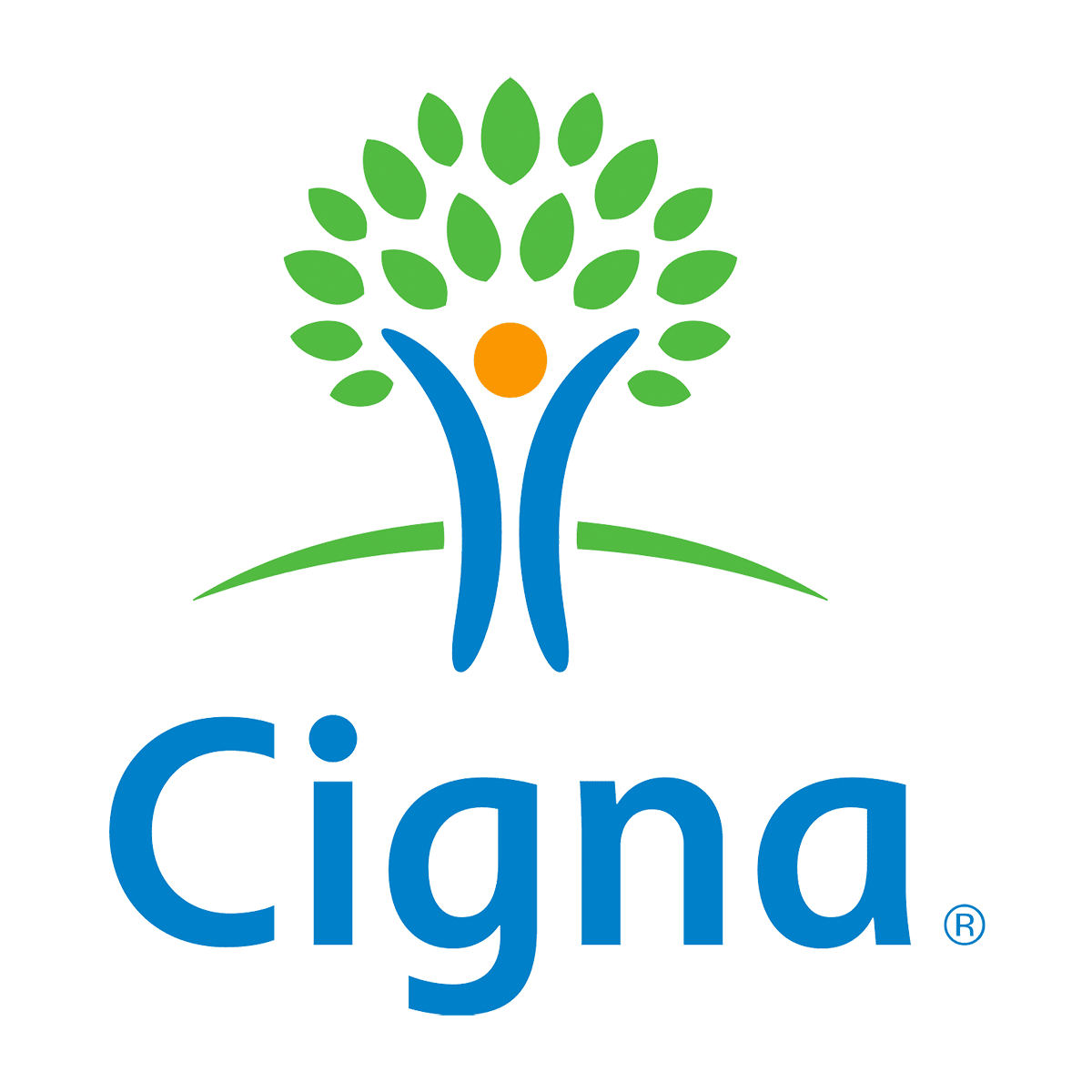 Flexibility to tailor plans to suit your individual needs
Access to Cigna Global's network of trusted doctors
Convenience and confidence of 24/7/365 customer service
Plan Details
|
View Brochure
Where Do Americans Retire in Spain?
There are Americans living all over Spain. The country's cost of living is much lower compared to the United States. Where is the best place to live in Spain as an American retiree? The answer depends on personal preferences. Many American retirees have chosen to live in Seville, a lovely city in the Andalusia region that is also one of the safest cities in Spain.
Can I Retire in Spain and Collect Social Security?
U.S. citizens can collect Social Security payments while living outside the United States. You can verify this by using the Social Security Administration's Payment Abroad Screening Tool. It lists Spain as one of the countries where you can collect Social Security.
Social Security is tied to work in the United States, so people with green cards and other non-U.S. citizens may be eligible for Social Security payments. And even if you are a non-U.S. citizen who did not work in the United States, you may qualify for things like survivor benefits. However, Social Security ceases payments to non-U.S. citizens after they have been out of the country for six consecutive months. If you fall into this category and you want to retire to Spain, you will need to make regular trips back to the United States to continue collecting Social Security.
If you are a non-U.S. citizen who has been outside the United States and its territories for more than six months, you can restart your Social Security payments. To do so, you have to return to the United States and remain in the country for at least one full calendar month.
Related Articles: