Deciding Which Country to Live In
When you make the decision to become an expat this creates a snowball effect and opens the door for a number of other decisions. Typically, the next large decision that you will need to make is where you will become an expat. If you're not sure and have no idea where would be a good place to establish your roots- this might help. The Expat Insider, run by InterNations, has announced their "World Through Expat Eyes" survey results- including the top expat destinations.
This survey consists of almost 14,000 expatriates from more than 160 countries around the world. Expats answer a survey based upon the following areas: general quality of life, working abroad, family life, leisure and making friends abroad, international romance and expat relationships, and personal finances.
To give a bit of background on who took the survey, here are a few demographic statistics:
87% hold a university degree
16% moved because they found a job on their own abroad
13% were sent abroad by an employer
26% might stay an expat forever
53% are females and 47%, males
48% are married
Best Countries to Live In
This survey gives a plethora of information – more than enough for someone trying to figure out where to move abroad as an expat. If you want insight into what other expats are saying about their host country, here are the Top 10 Expat Destinations:
Ecuador
Luxembourg
Switzerland
USA
Philippines
Hong Kong
Related: Best Countries to Live Abroad In
In order to determine this list, the Survey took a look at a few different factors to establish the overall country ranking. These factors include:
Quality of life: leisure options, personal happiness, travel and transport, health, safety, and well-being
Working abroad: job and career, work-life balance and job security
Ease of settling in: feeling welcome, friendliness, finding friends, language
Family life: availability of childcare and education, costs of childcare and education, quality of education, family well-being
Personal finances
The answer to the question "How satisfied are you with your life abroad in general?"
Looking deeper at the top-ranked country, Ecuador, it ranked well across the board- 91% of expats in Ecuador who participated in the survey said they are satisfied with their life there. It took first place when it comes to personal finances and the cost of living- this combination helped make it the most satisfying place to live financially. In fact, the survey states that it "offers a lot to expats for little money." Other areas that expats in Ecuador raved about include making friends and finding romance with the locals.
Best Places to Live Abroad Based on Your Priorities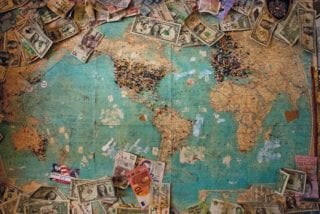 One expat's opinion on the best places to live abroad can greatly vary from the next. However, when reviewing the HSBC Expat Explorer survey you can see how a number of expats rate their host country, giving you a better idea of which country will be the best for you and your criteria.
The first step is to identify what factors are most important to you when choosing the country to be an expat in. From there, you can use our quick guide based upon the 2013 Expat Explorer result findings.
Kid-Friendly: Live in Germany
Ranked first overall in the category of raising children abroad makes Germany a great option for those are looking to relocate with their children. Below are just a few areas that Germany ranked well on when compared to other countries in the survey within the raising children abroad category.
Quality of Childcare: 2nd
Health and Well-being of Children: 2nd
Children are Learning a New Language: 2nd
Financial Focus: Switzerland
Switzerland is known for its watches, knives, and chocolate, but they offer much more than that. It is among one of the best places to live abroad when it comes to finances. Switzerland was ranked in first place overall in the economics category, here is a break-down of the individual rankings.
Host Economic Satisfaction: 4th
Income: 4th
Disposable Income: 6th
The Experience: Living in Thailand
Those who aren't relocating with children and are not as concerned about the financial return tied to their move often want to make sure they are picking a country that will give them the best possible experience! When it comes to giving expats a good experience Thailand has taken first place, here's why:
Social Life: 1st
Local Culture: 1st
Local Shops and Markets: 1st
To help you make your decision, you can read the full report and learn more about the Expat Explorer Survey here. Once you decide on the country that you consider to be one of the best places to live abroad, check out other the available expat resources.