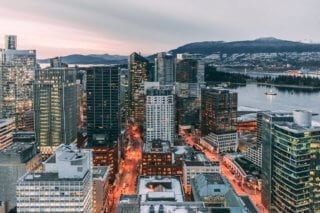 How US Citizens Can Move to Canada
Every year, thousands of American US citizens make the decision to move to Canada. Some are attracted by economic opportunity. Others are reuniting with a spouse or partner and some are eager for work and travel experience. But the path for Canadian immigration is a tricky one. There are many programs to consider and regulations to adhere to. If you are considering moving to Canada from the USA, here are the basics you need to know.
Check Your Eligibility to Immigrate to Canada
Before you consider which kind of immigration plan is right for you, you need to determine your immigration eligibility. You may not be allowed to immigrate to Canada for one of many reasons. These include human rights or international rights violations, criminal records, health problems, financial reasons, fraud and misrepresentation, non-compliance with the Immigration Refugee Protection Act, and even having an inadmissible family member.
Many applicants are shocked to realize that prior criminal offenses make them ineligible. The list includes but is not limited to DUI, theft, petty theft/larceny, assault, drunk and disorderly conduct, obstruction of justice, and illegal possession of marijuana and other controlled substances.
US Expats Living Abroad in Canada Temporarily
There is no lottery for Canadian immigration. Anyone applying for Canadian immigration must meet the eligibility requirements of at least one immigration program. There are two main paths for moving to Canada. You can reside in Canada temporarily or as a permanent resident. Most people who are opting to reside in Canada temporarily do so with a work permit (also called a work visa). This is an excellent way to gain international work experience if you do not want to move permanently.
Obtaining a work permit is more complicated than simply getting a job offer. If you have a job offer from a prospective employer, you have to obtain a document known as a Labour Market Impact Assessment or LMIA. This document proves that your employment status will have a positive effect on the local market. In other words – you are not taking a position that could be filled by a Canadian. You must prove that the Canadian economy needs you more than you need it.
However, not everyone applying to reside in Canada temporarily needs to obtain an LMIA. Under the terms of Canadian-American trade agreements, professionals such as teachers, scientists, economists, lawyers, and more are exempt. Another exempt group is Americans who work at an American business that has affiliate offices, branches, or subsidiaries in Canada. The Intra-Company Transfer Program allows employees to come to Canada to work as an intra-company transferee.
American US Students Moving to Canada
There is a different path for temporary residency available for young people between the ages of 18 and 30. SWAP Working Holidays (formerly known as Student Work Abroad Programs) facilitates international work exchanges. American citizens can obtain open work permits for 12 months under this program. This is provided they were enrolled full-time at a post-secondary institution at some point in the past 12 months. SWAP is a great option for newly graduated students to gain some work experience abroad.
Permanent Immigration to Canada from the USA
One of the most popular options for permanent immigration to Canada is to utilize the Express Entry immigration selection system. Under this system, all applications for work permits are processed within six months. This will give US citizens a strong chance of being invited to apply for permanent residence, thanks to their language skills and higher education. People with at least 12 months of full-time managerial, professional, or skilled trade work experience may apply under this category.
You will be assessed on a scale of points, half of which come from your skills, education, work experience, and family ties in Canada. The other half considers things like if you already have a job offer, a degree from a Canadian institution, extended family members with permanent residency, and your language skills.
Working in Canada as a US Citizen
The Government of Canada runs a Federal Business/Investor Immigration program designed to attract venture capital, business leadership, and entrepreneurial skills. The branches of the program include the Immigrant Investor Venture Capital Pilot Program (temporarily on hold), designed to attract high net worth investors to contribute skills to the Canadian workforce. The Entrepreneur Start-Up Visa Program encourages entrepreneurs to grow their companies in Canada. Program participants are matched with private sector organizations to receive funding, guidance, and expertise. Finally, the Self-Employed Persons Program is designed to attract people who will become self-employed in Canada and has a special focus on cultural activities, athletics, and farm management.
Related: Best Jobs in Canada and How to Obtain Canadian Work Visas
Where International Expats Move in Canada
Where Americans want to settle in Canada depends in part on their interests and their work prospects. And it also on the terms of the Provincial Nominee Program. Canadian provinces have a significant say in which new immigrants come in and settle, based on the skills they need.
Speaking of provinces, Americans thinking of relocating to Quebec, Canada's majority-Francophone province, will have to do some extra research. Many laws, rules, and regulations are different there. That does not stop many Americans from moving there each year – and it is not even necessary to speak French. But it does require extra consideration. For instance, Quebec-selected immigration is set up so that the Quebec Provincial Government selects its immigrants on behalf of the federal government.
Moving with Your Family to Canada from the USA
Not all Americans move to Canada in pursuit of economic opportunities. Many are motivated by true love! A large percentage of American immigrants to Canada arrive after being sponsored by their Canadian spouse or common-law partner. The Canadian government places a strong emphasis on family reunification or family sponsorship and this is a common pathway to Canadian immigration.
Family bonds also extend to the Canadian Caregiver Visa. This is designed for people coming to Canada for the purpose of caring for a Canadian resident or citizen. While you do not have to be a family member in order to apply under the Caregiver Visa, you certainly can be.
Cost of Moving to Canada
Application fees for Canadian immigration can be quite high, starting at $550 for an individual application for the Express Entry or $1,250 for a family. And that is just the starting point. The cost of legal fees, obtaining documents, criminal background checks, and conducting research can quickly add up to thousands of dollars. Before you embark on this path, make sure you understand the fiscal and administrative costs so you are best prepared.
Also Read: Cost of Living in Canada
Healthcare in Canada
It's free right? Before you move to Canada from the US make sure you understand the healthcare system and how it is administered differently than what you are used to in the states. You will be eligible for their public system but you may find it frustrating when you want to be seen by a doctor. Learn more by reading Healthcare System in Canada then you may want to consider a global medical plan in Canada.
Best Health Insurance in Canada for US Expats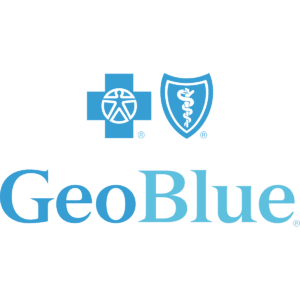 Premium Benefits, Coverage and Service
Define your deductible and prescription benefits
For Foreigners in the US or US Citizens Abroad
Plan Details
|
View Brochure
Related: