Life in Japan as an Expatriate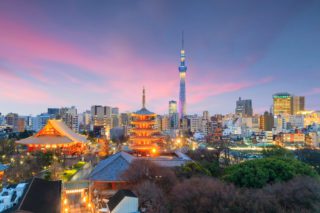 Back in March, as many of our readers know, Japan was hard-hit by the strongest earthquake ever recorded in this region. At an 8.9 magnitude, Japan has been struggling to reach its level of productivity since the earthquake struck. Traveling to Japan today, you will find that many people have returned to daily life as they once knew it. Since the aftershocks have ceased, schools and shops are open, stocked, and on their regular schedule. If you walk down many of the streets, you'll see people going about their daily business just like before.
That being said, however, the expatriate community in Japan has suffered some setbacks. Right after the earthquake, approximately 80% of expatriate professionals left the country immediately and only four-fifths of this group actually returned to Japan. With fear of future earthquakes and the leaking nuclear plant, many of the foreign labor pool left for other opportunities primarily in Europe and Singapore.
Related: The Cost of Living in Japan
This comes at a time when many Japanese companies are facing supply shortages, as well as losses in production, capacity, and output. Many companies previously enjoyed the plentiful expatriates in Japan, however, with the aftermath of the earthquake, many of the IT and financial service expats have left. While this only accounts for a small portion of Japan's labor pool, many of these expatriates in Japan held senior positions and were key to the company's performance. The biggest loser is Tokyo who has seen the dramatic reduction in expatriates that this city once relied on.
Feature: Learn about Japanese Health Insurance for Expats in Japan for foreigners and expats.
Many expatriates, particularly those with families, are concerned about healthcare in Japan, international crises, the economy, and employment. Because of this uncertainty, many companies in Japan are sweetening the deal. Many companies are now offering larger compensation packages to recruit expats while other companies are trying to fill the positions locally. Companies looking to the Japanese workforce are running into problems. There is a skill shortage within the nation, particularly with English fluency and IT capabilities. In fact, 80% of businesses in Japan have said that they were unable to hire workers with the required skills.