Retirement in Panama — The Perfect Haven for Seniors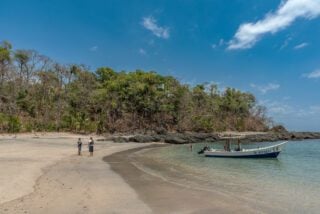 Panama offers a unique blend of tradition and modernity that attracts expats from all walks of life. With the Panamanian government rolling out a big welcome mat for retirees through their "pensionado" program, it's easy to see why so many people are relocating to retire in Panama.
The country has a warm, tropical climate and winter temperatures that don't require numerous layers. Panama is highly rated for both safety and healthcare. There are public clinics available throughout the country and medical hubs offering top-notch facilities at affordable prices.
Panama allows retirees to choose their own retirement adventure. You have the sunny beaches, cooler highlands and the bustling streets of Panama City. No matter where you decide to move, you'll find the locals welcoming and the prices affordable.
What Are The Pros and Cons of Retiring to Panama?
Panama is a popular country for retirement. The government strongly encourages foreign retirees to relocate to Panama and offers many benefits for doing so. However, what some immigrants appreciate about the country, such as the tropical weather, others find to be unpleasant — too humid and sticky.
Is Panama Good for Retirement?
Yes! There are many reasons Americans and other foreigners are relocating to Panama.
Climate: Panama is a tropical country, with access to both the Caribbean Sea and Pacific Ocean. On average, you won't see temperatures dropping below 78ºF (26ºC) during the winter months, regardless of which coast you're on.
Healthcare: Panama offers affordable, high-quality healthcare to residents and visitors alike. There are both public and private options available. Some of the hospitals in the capital, such as Hospital Punta Pacifica, are considered among the best in Central America. Many doctors have studied abroad in the US and are bilingual.
Affordability: Many retirees find the cost of living in Panama to be cheaper than their home countries. On average, Panama is 35.2% cheaper than the United States and 19.5% cheaper than the United Kingdom. Costa Rica, another popular retirement destination in Central America, has prices that are nearly 10% higher than in Panama.
Safety: Panama is the second safest country in Central America, after Costa Rica according to the 2022 Global Peace Index. For rankings, they consider how safe and secure society is, any domestic or international conflicts, and the level of militarization in a country.
Pensionado Program: The Panama retirement visa is regularly rated among the best in the world. The program offers strong incentives for people to retire to Panama, such as discounts on flights, utility bills, cultural events and healthcare.

Compare multiple quotes and coverage options
Work with an insurance expert at no additional cost
Find the best plan for your needs and budget
What Are the Cons of Retiring in Panama?
With so many advantages of retirement in Panama, you might be wondering what the pitfalls of retiring to Panama are. Luckily, there are not many!
Slow-Paced Lifestyle: The most frequent complaint foreigners have about Panama is how slowly things go in the country. Any sort of government appointment will require a lot of paperwork and patience. You'll quickly learn that when locals say "mañana" (tomorrow), they simply mean "not today."
Rain: Panama has two seasons, dry and rainy. The rainy season goes from May to mid-December. It tends to rain more in the afternoons than mornings, and the amount of rainfall picks up over time. You won't want to leave your house without an umbrella during these months.
Temperature: Some retirees find that the tropical climate is too warm and the rain increases the humidity. However, that's easily solved by retiring to a town in the highlands of Panama, where the temperature averages 10 to 15 degrees cooler.
Language Barrier: Spanish is the official language of Panama. While some locals may speak English, it is not guaranteed — especially in more rural areas. You will want to practice some basic greetings and download a translation app if you don't speak Spanish.
Does Panama Have a Retirement Visa?
Yes, and the Panama "pensionado" visa is considered to be one of the best retirement programs in the world.
The visa gives you permanent residency and has excellent incentives such as:
10-20% discounts on medical bills, examinations, and medications
25% discounts on utility bills and airline tickets
1% reduction on home mortgages for primary residences
Import tax exemption for household goods
50% discounts on cultural events
How Do I Get a Retirement Visa for Panama?
To qualify for Panama's retirement visa, you need to show proof of a monthly income of at least $1000. Any dependents require proof of an additional $250 per month. This income can come from pension plans, social security or private firms.
If you plan to apply for the Panama retiree visa, you will need the following documents:
Birth Certificate
Proof of Income signed by a notary
Recent Police Background Check that's stamped and signed
Marriage Certificate, if applicable
Copy of your passport
You'll need to make an appointment with a Consulate of Panama in your home country to authenticate the documents. From there, your application must be submitted through a lawyer at the immigration offices in Panama.
Most expats choose to travel to Panama on a tourist visa and then later change their residency status once their visa is approved.
Where Is the Best Place to Retire in Panama?
Thanks to the Panama retiree visa and the country's diverse landscape, you'll find retired foreigners throughout the country. Some retirees prefer the cool climate of the highlands, while others enjoy the tropical weather of the Caribbean and Pacific beaches. Many choose to live in and around the capital to have access to the best hospitals the country has. Depending on what you're looking for in retirement, some places will be better suited to your needs than others.
Top 5 Retirement Cities in Panama
1. Boquete
Boquete is in the western highlands of Panama. Life there is low-cost and slow-paced. The higher mountain elevation allows for cooler temperatures and is the perfect place for nature-loving retirees who do not want to deal with extreme heat. It also helps save on utility bills as air conditioning is not a necessity!
Healthcare services are available and adequate. For more comprehensive services, the bigger city of David is under an hour's drive away. And you don't need a car to move through the city, there are plenty of public buses available.
Where Boquete really shines is the strong expat community in the city, which makes it one of the best places to retire in Panama. There are many American and Canadian retirees living in and around Boquete and it is common to hear English on the street.
2. Panama City
Panama City is the capital of Panama and a top destination in Panama for retirees. It's a metropolitan city and foreigners can find all their usual modern amenities there — from shopping centers to international restaurants to numerous entertainment options. The city has a great public transit system and a car is not necessary for moving around. There's even a rainforest located within the city if you find you need a nature break from the busy streets.
Panama City is home to an international airport, making it easy for retirees to return to their home countries for visits. The city also boasts the top four best hospitals in the country. These hospitals often have affiliations to medical centers in the United States and offer state-of-the-art facilities along with high-quality care to patients.
While Panama City is the most expensive place to live in Panama, most retirees find that it's still cheaper than their home country and that their dollar goes further. This capital city is perfect for retirees who want an urban environment with modern comforts. Additionally, Panama City is one of your safest bets in being able to communicate with locals in English if you don't speak Spanish.
Get our monthly newsletter filled with tips and information for people living, moving, and traveling outside of their home country.* *By submitting your email, you agree to receive monthly updates for expats, digital nomads, retirees, and more.
3. Coronado
Coronado is one of the best places to retire in Panama by the sea. There are beautiful beaches, excellent golf courses, and numerous shops and restaurants.
Coronado is great for beach-lovers who enjoy water activities, but still appreciate modern conveniences. While the city has all the usual amenities, it's just over an hour's drive to Panama City. This allows expats to enjoy the slower-paced beach lifestyle but still have easy access to the top-notch hospitals, cultural attractions and amenities of the nearby capital.
Importantly, there is a growing expat community in Coronado. With a large number of Americans and Europeans, this city is another place where you can generally get by with English if you're not fluent in Spanish. Additionally, Coronado sees lower-than-average rainfall and is considered by many to have some of the best weather in the country. Daily temperatures average 84ºF (29ºC).
4. Las Tablas
Las Tablas is a small agricultural town located on the Azuero Peninsula. It's known as the national center of Panamanian folklore and one of the best places for retirees who want to immerse themselves in local culture and traditions. While the immigrant community is not large in Las Tablas, it is said to be close-knit and continually growing.
The town is located in the "Arco Seco" (Dry Arch), which means they have a drier and sunnier climate than many other places in Panama. Retirees who prefer a warm and dry climate will find Las Tablas' weather appealing. From the town, you'll have easy access to beautiful Gulf beaches.
Additionally, there are numerous amenities such as restaurants, cafes, and shops. The town even has three hospitals, though for more advanced services you'll need to visit the larger city of Chitre, just 30 minutes away.
5. El Valle de Anton
Commonly referred to as "El Valle", the town is situated in the crater of an extinct volcano. As a highland valley, the temperatures will be cooler than the coastal areas, but warmer than mountain towns like Boquete. The temperature averages 74ºF (23ºC) during the day.
The town is extremely popular with nature lovers who appreciate their proximity to both the mountains and beach. There is a small and close-knit expat community in El Valle  with weekly events and volunteer opportunities. The town offers shops, restaurants, and all the usual amenities of a city. However, for more extensive medical care, you'll need to travel to the capital.
Also Read: 7 Safest Places to Live in Panama
How Much Money Do You Need to Retire to Panama?
The amount of money you'll need to enjoy retirement in Panama will largely depend on your lifestyle. Do you prefer living in big cities or smaller towns? Do you enjoy going out for dinner and drinks or a quiet evening in? You'll also need to consider things like healthcare and transport, both of which can be higher-priced for retirees.
The cost of living in Panama is, on average, 35-40% lower than in the United States and the United Kingdom. But keep in mind that the minimum income to retire in Panama will be different for everyone based on where they settle. In the capital, prices for rent will be higher. If you end up in a small mountain town, your utility bills will be cheaper since you won't need to use heating or air conditioning. Overall, most foreigners report they can live comfortably in Panama, including in the bigger cities, on a budget of $2000 per month.
Do Expats Get Free Healthcare in Panama?
If you are working in Panama and paying social security taxes, you can use the public healthcare system in Panama free of charge. Everybody else has the option to also use the public system and simply pay out of pocket for their services. Without insurance, a visit to the doctor's office generally doesn't cost over $50, and some expats say they've paid as low as $15.
For retirees, however, private health insurance is very important, as aging brings unpredictable health concerns. Many retirees choose to purchase international health insurance, which gives them access to the private healthcare system in Panama. Private hospitals are popular because they offer shorter waiting times, a greater range of specialists and more advanced medical equipment. You may also want a plan that covers you in your home country, and wherever else you choose to travel. If you're considering relocating to Panama, contact us for a free quote and make sure you're covered.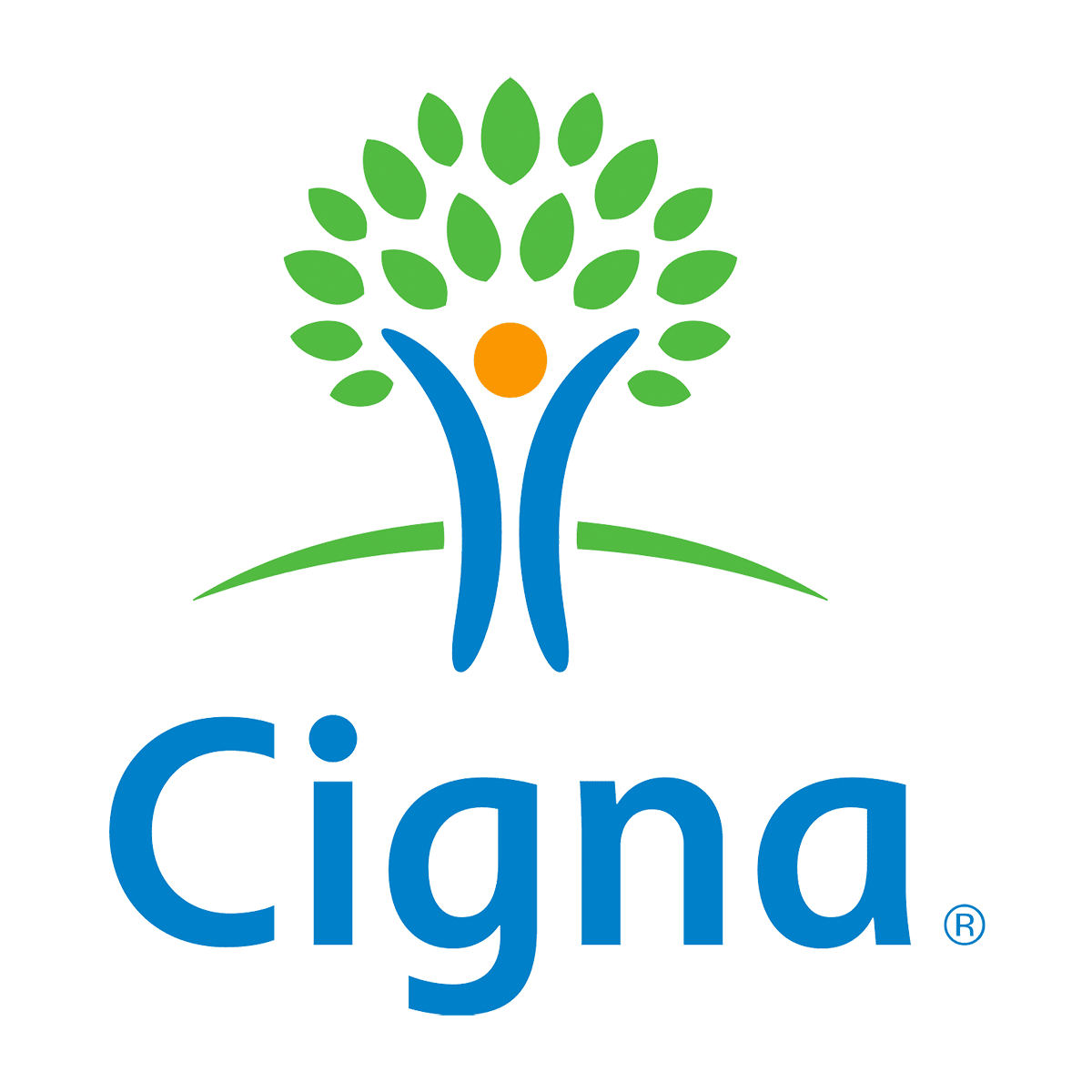 Flexibility to tailor plans to suit your individual needs
Access to Cigna Global's network of trusted doctors
Convenience and confidence of 24/7/365 customer service
Plan Details
|
View Brochure
Why Do So Many Americans Retire in Panama?
Panama is a favorite country among retirees for all the reasons discussed above. However, Americans have two additional advantages:
Panama uses the USD as their official currency. This makes things easy for Americans and offers financial stability to foreigners.
Proximity. Those who are retiring in Panama from the USA have the added benefit of not moving too far from their loved ones. For example, Panama City is just over a three-hour flight from Miami. And remember, flights are discounted via the Panama retirement visa program!
Can I Draw Social Security and Live in Panama?
Yes, you can collect social security while living in Panama. Since Panama is part of the international SWIFT wire transfer system, transferring your money to the country is simple. However, most banks charge international transfer fees. You can expect to pay $25 to $50 at each end of your transfer, depending on the banks.
Once you have a Panama long term visa, you can open an account with a Panamanian bank. For those retiring to Panama from the USA, you can then request at the U.S. Embassy to have your social security check deposited directly into your Panamanian bank.
Will My US Social Security be Taxed in Panama?
If you want to retire in Panama from the USA, your social security benefits will not be taxed.
Panama only requires its residents to pay taxes on income earned within the country.

Compare multiple quotes and coverage options
Work with an insurance expert at no additional cost
Find the best plan for your needs and budget
Related Articles: