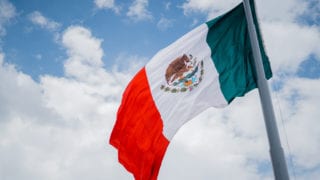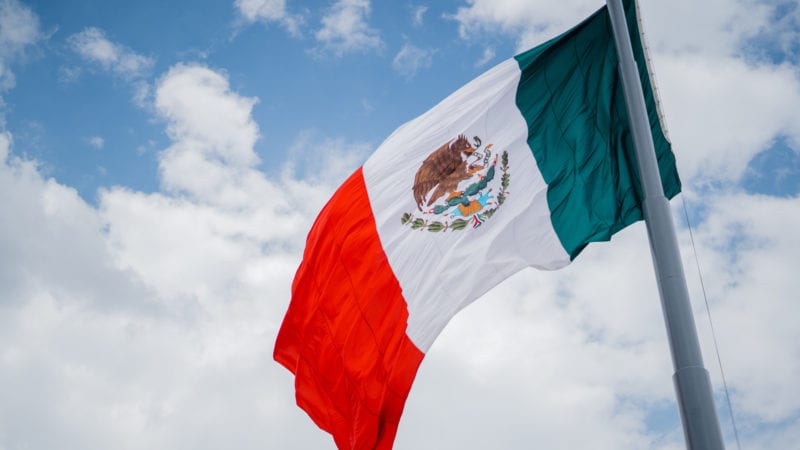 How to Move to Mexico From the US
With 1.6 million Americans calling Mexico home, the country has the distinction of hosting the largest American expat community in the world. Moving from the US to Mexico has always been popular with retirees. They easily fall in love with the terrific climate, rich culture, and low cost of living. However, seniors aren't the only ones relocating south of the border. The country is increasingly popular with students, digital nomads, and families. If you hope to join them, this information will help you get on your way.
Can Americans Legally Live in Mexico?
By law, American tourists can stay in Mexico for up to 180 days. For many snowbirds and retirees, around six months is more than enough. They head south for the chilly winter months and come back to enjoy spring and summer stateside. Some also do "visa runs" to other countries and extend their stay. This is a good strategy if you are not sure whether or not you are staying in Mexico permanently and want a bit of extra time to sort out your plans. As with most destinations, you cannot work while you are in the country as a tourist.
If you are confident of your plans, you can pursue temporary residency or permanent residency, often in combination with a retirement visa. The visa application begins at the nearest Mexican embassy or consulate in your home country. You can expect to fill out an application, provide proof that you can support yourself financially, and have an interview with the staff.
How Do I Qualify Financially for a Visa in Mexico?
You can qualify for a temporary or permanent visa in two ways: through proof of a certain monthly income or proof of a certain savings balance for a sustained period. In both cases, your income must be documented with 6-12 months of bank statements. If you apply from outside Mexico (as most people have to), these numbers will be multiples of Mexico's minimum daily wage (MDW), which was 207.44 pesos a day in 2023.  The below table shows those multiples for the primary applicant:
| | | |
| --- | --- | --- |
| Visa Type | Monthly Income (Salaried or Passive) | Savings Balance |
| Temporary | Must equal at least 300 days of Mexico's minimum daily wage | Must equal at least 5,000 times Mexico City's minimum daily wage |
| Permanent | Monthly income must equal 500 times Mexico's minimum daily wage | Must equal at least 20,000 times Mexico City's minimum daily wage |
If you are applying as a couple or are planning on bringing minor children along, you can add an additional 100x the MDW for each person, regardless of the type of visa.
One challenge is that different Mexican consulates tend to do things differently, so you may find that the financial requirements vary based on where you're applying from. Your local consulate also may or may not require you to apply online, or to have a letter from an employer as part of your application. You may also not be eligible for permanent residency unless you are over 60 and drawing a pension. Check with your local consulate to ensure you're applying properly!
Learning the Language
If you're visiting Mexico as a tourist, it's entirely possible to get by without speaking Spanish. Most people who work in Mexico's tourism industry speak English – or a nearby colleague surely will. However, life as an expat is different. Your life will be exponentially easier if you learn Spanish. Even taking some lessons for beginners will help you communicate much more easily in your everyday life.
Understanding the Mexican Healthcare System
Mexico's healthcare system is a mix of public, private, and employer-funded programs. Each system has its own doctors, pharmacies, and healthcare protocols and operates as an independent network. People are usually only allowed to use the services in their own network.
The IMSS is Mexico's employer-funded healthcare program. Expats who are employed in Mexico are eligible for coverage through IMSS. Those who are self-employed can voluntarily enroll if they wish and make their program contributions directly. However, most foreigners living in Mexico opt to participate in the private healthcare system. It tends to offer the highest standard of care, the shortest wait times, and the most comfortable facilities.
No matter which option you choose, you can be sure of one thing. You won't be covered for healthcare in the United States. If you plan on frequently returning to the United States to see friends and family – or even if you want the option of being transported to the U.S. should you need serious medical care – you should investigate your options for international healthcare coverage.
Best Health Insurance in Mexico for US Citizens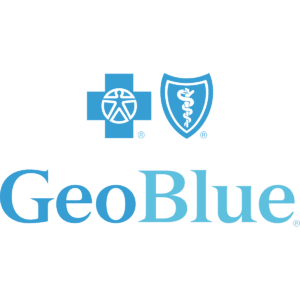 Premium Benefits, Coverage and Service
Define your deductible and prescription benefits
For Foreigners in the US or US Citizens Abroad
Plan Details
|
View Brochure
Contact International Citizens Insurance to request a quote or visit Health Insurance in Mexico for Expats
Finding Familiar Brands
Those moving from the US to Mexico will be happy to know that the country is home to many American chains. Walmart, Costco, and Home Depot are plentiful. You can easily find American and international brand names. If there's something you're craving from home, ordering from Amazon US is often preferable to using Amazon Mexico. Even though a small customs fee usually applies, the lower price of goods usually makes up for it.
A taste of home is also available when it comes to entertainment. Using a VPN (virtual private network) you can access entertainment sites like Hulu, Amazon Prime, Netflix, SkyTV, and more.
Finding a Job When You Move to Mexico
If you want to work in Mexico, finding a job before you move is imperative. Many areas of Mexico struggle with high unemployment. Breaking into a new career is tough if you don't already have a new position lined up before you leave.
There are a number of jobs available in the tourism industry. Some expats find casual work in bars, clubs, and restaurants that cater to foreigners. However, for optimal career success, speaking Spanish is imperative.
Understanding the Cost of Living in Mexico
In many regards, the cost of living in Mexico is much lower than it is in the United States. In some cases, it's dramatically lower. The cost of fresh produce, restaurant meals, or a weekend at a beach house is a fraction of what you would pay in most parts of the United States. However, lower costs tempt many expats to change their lifestyles. Hiring gardeners, housekeepers, and pool cleaners is affordable. Going out to eat isn't an occasional treat but something you can afford to do several times a week. As a result, many expats find their average monthly expenditure isn't much different than it is in the United States. However, they're getting a much higher quality of life as a result.
If you are tempted to move to Mexico from the USA to have a frugal, minimalist life, it's absolutely possible. However, you'd have to choose a locally focused lifestyle away from the pricey expat enclaves. You'd also need to forgo many of the cheap luxuries that most foreigners indulge in.
Finding a Place to Live in Mexico
Mexico is a huge, diverse country, and its housing market reflects that. You could have a tiny apartment and fulfill dreams of living a low-cost, low-stress life. Alternatively, you could have a charming beachside house, a massive villa with a pool, or even your own plot of land with a custom-built home. You can, that is, if you're willing to go all-in with your budget.
A small to medium sized, furnished, one-bedroom apartment in Mexico City might cost about $500 USD a month outside the city center. Something comparable in Cancun could run about $150 less. Meanwhile, in Guadalajara, you might get away with spending $300 or so. Then again, you could find places at even lower prices — or spend three times as much.
Read: Safest Places to Live in Mexico and 5 Best Places to Live in Mexico
How Renting in Mexico Works
If you're going to be renting a place to live, note that many landlords prefer cash payments. However, this doesn't mean that the process is sketchy. Six-month contracts are standard. Additionally, there are short-term leases available (commonly used by expats who are just settling in) and longer terms of a year or more for those who are confident of what they want. In all cases, you should have a lawyer review the terms of your lease. Note that if there is ever a contract dispute, the Spanish version of your documents takes precedence over the English version.
In Mexico, landlords commonly require someone to co-sign your lease. This is known as a "fiador," or guarantor. This puts anyone moving from the U.S. to Mexico in a quandary. The fiador needs to live in and own property in Mexico. Sometimes your employer can come in and sign on your behalf. Alternatively, your landlord might be satisfied with a higher deposit.
Setting Up Banking and Finances in Mexico
Setting up a bank account as a foreigner in Mexico is relatively straightforward but it does require a bit of organization. If your Spanish isn't excellent, it would be prudent to recruit a bilingual friend to help with translation. That way, you know exactly what you're getting.
For most traditional bank accounts, you'll be required to visit a bank branch in person. Few take online appointments, which means you must take a paper ticket from a machine when you arrive in order to secure your spot in the line.
In general, you'll need to provide a form of photo identification (such as your passport), proof of residency (like a recent utility bill), and proof of legal entry into Mexico (such as a residency card or visa). BBVA México is the largest bank in Mexico. It has the largest number of branches and ATMs in the country. Following closely behind are Banorte and Santander Mexico, which have similarly large networks of branches and ATMs. If you want full-service banking or if you'll be traveling frequently, these banks will offer a lot of service and convenience.
If your needs are more minimal in nature, an online-only bank might be more convenient (and more affordable, with low or no fees). Hey Banco and SuperDigital both issue combined credit-debit cards.
Relocating from the USA to Mexico comes with its unique set of challenges, and moving your money shouldn't be one of them. With Xe, you can send money to Mexico from the United States swiftly, affordably, and securely.
Establishing Credit History in Mexico
If you're planning any transactions that require you to have a strong credit score, you should know that your credit history outside of Mexico will have little to no relevance. It's essential that you establish a Mexican credit history. An easy way to do so is with a Mexican credit card. However, you should know that most have an outrageously high-interest rate – sometimes as much as 60%. As such, it pays to be strategic and use it for carefully planned purchases that you pay off right away in order to build your credit score. You don't want to forget about any random impulse purchases you might make!
Related: