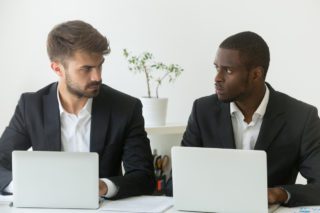 The so-called "Nigerian Prince" is among the most notorious email scams. It was still netting around $700,000 per year as recently as 2018, and increasingly clever variants pop up all the time. Its victims are often elderly, as suggested by an AARP article warning its readers about the scam. However, there is another category of victim people often overlook: the Nigerian expat.
Both within and outside of the workplace, expatriate stigmatization is a problem. Expatriates may easily face discrimination, prejudice, or stigmatization as outsiders. This is for coming from other parts of the world, for practicing misunderstood religions or enacting customs unfamiliar to host country nationals. As one Nigerian living in the US explained, "The stereotypical negativity is wide. Everybody's heard about the African Prince thing, sending letters on the internet. I've got a load of them myself, about princes who have huge sums of money, where all you need is to make a payment…everybody's heard about that." As a result of this infamous fraud, "[Americans] are questioning the morality of Nigerians."
Americans, for their part, face their own set of hurdles ranging from raw political disagreements to Hollywood-inspired stereotypes. HR professionals – often the first friendly faces an expat sees upon arrival in a host country – have the opportunity to act as the first line of defense when it comes to defending their expats against these attacks.
In this article, we'll learn what characteristics most subject and most protect expatriates from stigmatization. We'll also see how expatriates can protect themselves from its dangers. We'll conclude with an overview of key recommendations for HR professionals to protect their own – and to raise the standard for everyone along the way.
Best Practices – What Best Practices?
Perhaps surprisingly, the expatriate research offers few recommendations.  It has, in fact, mostly overlooked this issue of expatriate stigmatization. This is because much expatriate research is focused on upper-echelon expats: senior-level employees, highly educated, highly salaried, and often moving from one wealthy country to another.  These foreign nationals tend to interact with other upper-echelon employees, with jet setters well versed in cultural differences, or with individuals that understand stigmatizing the new high-flying manager is a poor tactic to get ahead.
But around 65% of expats are self-initiated. They choose to go abroad for a variety of reasons, yet unlike traditional expatriates don't have the backing of an incumbent employer. Instead, they seek employment once on the ground.
These self-initiated émigrés tend to be younger, less educated, and lower paid, and they may come from or go to less developed nations. Without the lubricant of a highly paid, prestigious position, might the risk of stigmatization be higher?
Anonymous interviews with 30 globally dispersed expatriates helped shed light on these issues. The research revealed, firstly, that all expatriates are susceptible to stigmatization.
The findings also revealed that many of those upper-echelon expats rather merrily dismissed those experiences as mere trifles. As expected, their positions of influence, prestige and power sheltered them from the worst effects of stigma. Lower in the organizational hierarchy, however, among both self-initiated expats and early-career employees, the charges of stigmatization stuck – and stung.
Understanding Expatriate Stigmatization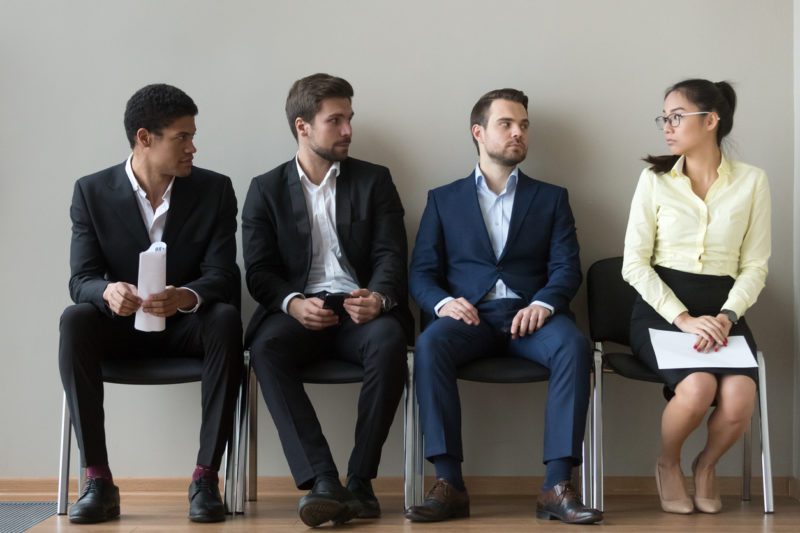 We humans are quite adept at forming in-groups and excluding out-groups. In a process known as similarity-attraction bias, we tend to like similar others. Those that are different? Not so much.
People may form an in-group based on almost any visible or known characteristic. This can range from the mundane – such as rooting for the same sports team – to the cliche, such as race, ethnicity, religion, and gender.
Foreign nationals often bear the brunt of this similarity-attraction bias. They are by definition dissimilar in at least one key characteristic: their nationality. And nationality is for many an emotion-laden concept, stirring ideas of patriotism, historic hostilities, and stereotypes.
Expats may also speak a foreign language. They may practice a misunderstood religion. They may be youthful in a society that celebrates the elderly, female or gender non-conforming in a society that elevates the male. Their very identities may violate local laws, as is the case for many LGTBQ workers in unfriendly host countries.
Read Also: The Reality Behind Living the Expat Life
A Moral Judgment
As a result of these negatively perceived characteristics, expatriates may experience stigmatization. This occurs when individuals are socially or professionally excluded or subjected to other discriminatory treatment.
In the United States, it was that stubborn refrain about a certain "Nigerian Prince" fraudster. These criticisms cast a wide net, however, and are not limited just to the United States. Numerous Nigerian foreign nationals interviewed for this study mentioned the scam when asked about stigmatization. Even as far away as South Sudan, a rural and war-torn country, a humanitarian worker reported his perceived connection to fraud and wrongdoing as a Nigerian national.
For several Colombians, it was that old gangster Pablo Escobar and an ongoing connection with cocaine and other illicit drugs. As one explained, "It seems that Americans don't have a good concept of Colombian people. It seems they don't like you."
In each case, these stereotypes led to painful consequences for foreign nationals. One Nigerian expat characterized his experience as "dark," saying "It's not just me.  I think all Nigerians in America go through the same. We talk about it a lot when we meet up."
The Colombian expatriate, for his part, was at the time of our conversation considering employment outside of the USA. This is despite a prestigious, higher-paying job possibly on offer in San Diego.

Compare multiple quotes and coverage options
Work with an insurance expert at no additional cost
Find the best global plan for your needs and budget
A Matter of (Un)Education
Many participants also felt excluded due to perceived host country ignorance or disinterest in the expat's country of origin. In this vein, a Dubai-based employee from the tiny Central Asian nation of Kyrgyzstan often presented himself as Russian. In so doing, he avoided the baffled stares of locals and the jumbled pronunciations of his consonant-heavy country.
A Chinese expatriate claimed that her relatively small Southeastern U.S. host town believed China to be "economically impoverished, like I heard some people still think Chinese people only ride bikes when it comes to means of transportation" and "the way they used to picture China it's like a wilderness without the internet."
Similarly, a Tanzanian working at Disney World in Orlando found it nearly impossible to connect with co-workers who seemed not to understand or care that Africa is composed of more than 50 countries. She explained, "they just generalize as just Africa." They don't realize, she continued, "[Tanzania's] a country, we have 67 million people, we have more than 100 tribes, and even different languages in all those tribes." She went on to admit that her time in the US had been "lonely" and that "there were a few months that were really rough."
No Harvard Degree? No Problem. Yale Will Suffice.
By contrast, some characteristics are perceived positively. For instance, a foreign national may be different because of an elite education, but that education may be valued by locals and co-workers. And when upper-echelon expats were interviewed, one after another explained that their status and education protected them from the stigmas which typically attach to foreigners.
A Harvard graduate and business owner living in Paris noted the surprise of many locals when hearing his fluent, nearly unaccented French or when observing his fine taste in wines and cheeses. Another explained, "As an American living in Paris, I tend to hang out with one of the higher parts of the socioeconomic class because of the work I do and my education. I was President of the Yale Club of France for 9 years," and attended "grad school at Penn [Wharton]." He continued, "I am fortunate that I have the education credentials that people then say, "oh, okay, he's right up at the top" (emphasis added).
I also spoke to a Nigerian living in Rwanda, a high-powered director of a multinational corporation. She discussed at length the stereotypes that Nigerians tend to face in other parts of Africa. However, she explained that these rarely if ever attached to her personally.
"It's my upbringing," she told me. "I grew up in a privileged home. I was taught to behave properly. That reverses stereotypes." She also explained that though she did not dress elaborately, people understood within minutes of meeting her that she came from an educated and privileged background.
Read Also: How to Become an Expat Successfully 
Preventing and Responding to Expatriate Stigmatization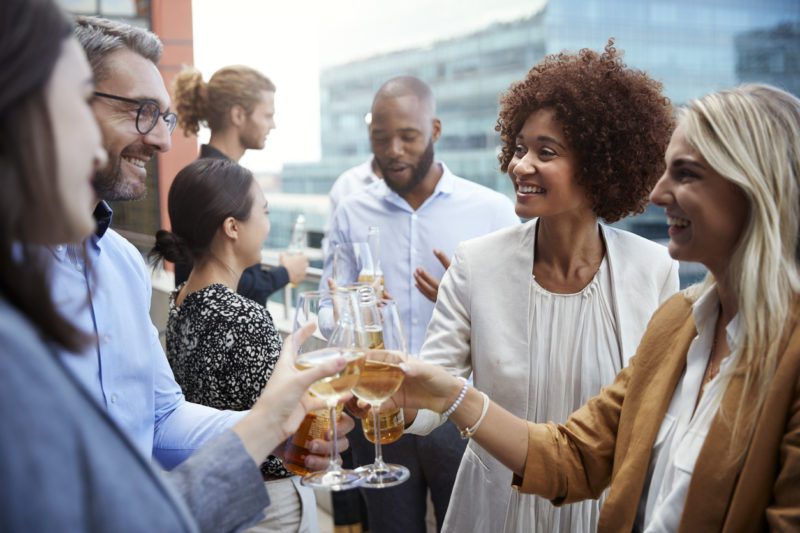 Elite education or upbringing may not protect many of us. There are, however, other teachable approaches to managing the risk of stigmatization. For instance, the Nigerian director in Rwanda was – through her careful attention to others' perceptions – using a tactic known as impression management to gain the favor of host nationals. As the scholars Mark Mendenhall and Carolyn Wiley wrote, "If an expatriate can create a desirable impression of oneself in the minds of host nationals … that expatriate can expect to be treated fairly, warmly, and kindly by the host nationals."
The Nigerian director was in her own words "taught to behave properly" due to her family background. However, HR staff, too, can upgrade the skill sets of foreign national employees. Indeed, a careful review of the interview data revealed that those subject to the worst experiences of stigmatization were those that had the least ability to use impression management tactics. Like the Tanzanian and Colombian foreign nationals, many had withdrawn from or were planning to depart their host country communities. Others had attempted to shape responses but had done so using flawed techniques. For instance, they may have misunderstood the culture of their host countries or given up after not experiencing quick results.
This is not to suggest that the experienced stigmatization is the fault of the expatriate. Rather, it is to highlight the importance of HR staff arming expat employees to effectively respond to challenges.
How to Prepare Expat Employees: Impression Management Tactics
For instance, those reporting the most pain-free experiences were masters of impression management. Winning a prestigious award in her host country, one expat duly wore that award on her lapel at every possible opportunity. Others were gaining fluency in the language or like our American expatriate in France, painstakingly (though probably not too painfully) learning the ins and outs of local wines and cheeses.
In addition, many foreign nationals sought to defend their kin against stigma. They might argue that contrary to belief, Colombia is a pristine mountain highland; that China is full of modern metropolises that, yes, have internet and high-speed trains. In so doing, expats hoped to convince host country nationals that their stereotypes were flawed or outdated.
Alternatively, they might distance themselves from the stereotypes. They may argue in essence that while it is true that Nigeria has a fraud problem, most Nigerians, and certainly this Nigerian, also despise such immoral and illegal tactics. In so doing, they began to reshape the impressions of host country nationals.
Effective as these tactics may be, however, expatriates constantly on the defensive may burn out over time. Fortunately, HR professionals can offer much-needed support to their expat staff, helping them to overcome these issues or preventing them from arising in the first place.
The HR Response to Expatriate Stigmatization
Firstly, HR departments can prepare their foreign national workers by enrolling them in emotional intelligence training. This helps ensure that their efforts at impression management are well-received. Displays of emotion, however, are largely dependent on cultural environments. In addition, therefore, cultural intelligence training can provide expatriates with the local knowledge to respond with emotional intelligence.
HR professionals can also do much to pave the way for incoming expatriates, including the self-initiated expats that are periodically brought aboard.  They can train employees to recognize and report the mistreatment of foreign national workers.  They can also proactively provide the basis for positive interactions. The burden is often on the expatriate to argue that Colombia is beautiful or China is modern, for instance. However, HR teams can provide local teams with basic cultural awareness and sensitivity training about the homelands of their visiting employees.
Finally, HR professionals can use the similarity-attraction bias to their own advantage. It is true that we tend to dislike differences – differences that can be all too visible among expatriates. But we also are attracted to what is similar, and, thankfully, we humans have much more in common than different. Indeed, the more time we spend with one another, the more we tend to move past unimportant surface-level differences. Instead, over time we key in on the deep-level characteristics that make each of us tick.
HR Can Create Connection
HR professionals, therefore, can create opportunities for expat and local employees to bond over their deep-level similarities. In this study, the most successful expats socialized regularly with host populations.  By sponsoring trips to the local museum or bar or stadium, organizations can leverage the human tendency to grow closer over time. At the same time, these activities can deepen expatriates' cultural intelligence.
The conclusions were clear: expatriates are subjected to more stigmatization than researchers once thought. But even outside the patrician, ivy-league class, there are tools to protect foreign national workers and foster friendships. As they seek to learn those methods, these global students need teachers. And that is the moment for HR staff to shine.
Related Articles
About the Author
Dr. Thomas J. Bussen, with a Doctorate of Business Administration, JD, and MBA, is an Assistant Teaching Professor at Miami University's Farmer School of Business, and a former professor at the African Leadership University and the American University of Central Asia.  He is the author of several books, including Shaping the Global Leader and Compliance Management: A How-to Guide. His latest book, Enlightened Self-Interest: Individualism, Community and the Common Good, makes the case for a more inclusive and equitable professional mindset and is expected for release in 2023 with Georgetown University Press.
Sources and Further Reading
Dickmann, M., Doherty, N., Mills, T., & Brewster, C. (2008). Why do they go? Individual and corporate perspectives on the factors influencing the decision to accept an international assignment. The International Journal of Human Resource Management, 19(4), 731-751.
Haak-Saheem, W., Brewster, C., & Lauring, J. (2019). Low-status expatriates. Journal of Global Mobility: The Home of Expatriate Management Research.
Harvey, M., Novicevic, M. M., Buckley, M. R., & Fung, H. (2005). Reducing inpatriate managers' 'liability of foreignness' by addressing stigmatization and stereotype threats. Journal of World Business, 40(3), 267-280.
Jokinen, T., Brewster, C., & Suutari, V. (2008). Career capital during international work experiences: Contrasting self-initiated expatriate experiences and assigned expatriation. The International Journal of Human Resource Management, 19(6), 979-998.
Link, B. G., & Phelan, J. C. (2001). Conceptualizing stigma. Annual review of Sociology, 27(1), 363-385.
Major, B., Spencer, S., Schmader, T., Wolfe, C., & Crocker, J. (1998). Coping with negative stereotypes about intellectual performance: The role of psychological disengagement. Personality and social psychology bulletin, 24(1), 34-50.
McNulty, Y., & Brewster, C. (2017). The concept of business expatriates. In Research handbook of expatriates. Edward Elgar Publishing.
Megan Leonhardt, "'Nigerian Prince' email scams still rake in over $700,000 a year—here's how to protect yourself." CNBC, April 18, 2019.
"Nigerian Prince," AARP, 2019.
Tajfel, H. E. (1978). Differentiation between social groups: Studies in the social psychology of intergroup relations. Academic Press.