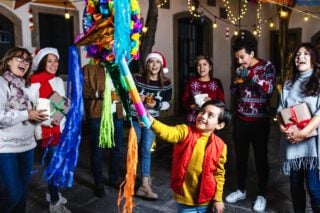 Mexico has been a top expat destination for the last 25 years, but what if you have little ones in tow? In the last decade, Mexico has seen a surge in expat families looking for a warmer climate and lower cost of living. More recently, expat families report they are moving to Mexico to live a less stressful life with more time for family. The positive impact on their children is also an important factor. Growing up bilingual and deeply immersed in another culture offers lifelong benefits.
But living in Mexico is very different from vacationing at a resort for a week. Parents might be wondering about safety, where to live or the cost of school. Or, what does a day in the life of a kid in Mexico look like? Read on to get your questions answered about moving to Mexico with family.
Can I Move My Family to Mexico?
Yes, children can receive temporary or permanent residency visas in Mexico just like adults. Parents or legal guardians will have to go through the proper government channels on behalf of their children.
United States and Canadian citizens can stay in Mexico for 180 days without a visa. If you and your family are committed to living in Mexico full-time, you must apply for a temporary (up to four years) or permanent residency permit for yourself and your children. Visa applications start with an appointment at the Mexican consulate or embassy in your country of residence. Adult applicants must prove a certain level of income as part of the application process. The permanent visa application has higher income requirements.
Also Read: Moving to Mexico from the US
Traveling In and Out Of Mexico with Children
When moving to Mexico with children, be aware of international parental child abduction prevention laws. While you are living in Mexico, there may be times when only one parent or guardian plans to travel out of Mexico with the children. You may want your children to visit family back home but one parent can't take the time off of work. If only one of two parents or legal guardians is traveling with children who are minors, that adult should carry a notarized consent letter from the other parent or guardian.
If your child has Mexican Temporary Resident or Permanent Resident status and you leave Mexico with them or they travel alone or with a third party, one parent has to fill out a SAM (Formato de Salida de Menores, Spanish only) to comply with Instituto Nacional de Migración (National Institute of Migration) (INM) requirements.
How Safe is Mexico for Families?
No matter where you go in the world with your family, one question will always come first: is it safe? As with many of the world's top expat destinations, your level of safety depends on where you go and how well you prepare. Mexico is no different.
One region can be much safer than another. This is why the U.S. State Department breaks down its travel advisories for Mexico by province. Mexico does have a high overall crime rate. This is mostly due to organized crime, including drug cartels. While that may sound unnerving, cartel violence and kidnappings are much more common in certain areas of the country. Avoiding the areas with "Do Not Travel" and "Reconsider Travel" advisories will greatly reduce your risk of an incident.
Families should make informed decisions about where to live in Mexico. Some of the most beautiful parts of the country are considered safe for expats and their loved ones.
Where Should I Live With My Family in Mexico?
The majority of the expats living in Mexico are U.S. citizens. The most popular location for American expats is Mexico City, with Quintana Roo (which includes Cancun) and Jalisco (which includes Sayulita) close behind.
Unfortunately, increased cartel violence in Jalisco in 2022 spread into well-known tourist areas. As a result, the U.S. State Department issued a Level 3 (out of 4) travel advisory for Jalisco urging visitors to reconsider their travel. Quintana Roo and Mexico City have Level 2 advisories urging increased caution. For context, this is the same advisory given to the entirety of the United Kingdom.
The safest city in Mexico, according to data from Numbeo, is the colorful city of Mérida in the Yucatán province. Mérida also came in at number seven in the 2022 Condé Nast Readers' Choice Awards for Best Cities in the World. The U.S. State Department advises taking normal precautions — the lowest advisory — in the Yucatán province. Breathe easy while exploring the incredible beaches and ancient Mayan ruins in one of the best places for families to live in Mexico.
See Also: Things to do in Mexico with Kids
Daily Life in Mexico for Kids
Children are cherished in Mexican culture. They even have their own holiday. The last day in April is El Día del Niño (Children's Day) in Mexico. It originally marked the signing of the League of Nations' Declaration of the Rights of the Child by Mexican President Obregon in 1924. Today, it is celebrated with special events and games at schools and big family days out with tasty treats and small gifts.
The rest of the year, expat families will find that the daily life of Mexican children is filled with relatable childhood activities. These include school, studying, sports, playing with friends, and family outings to parks or markets on weekends.
School
The school year in Mexico starts in late August and ends in early July. Daily schedules for Mexican public and private schools will differ from international schools. Most school days start between 7 and 8 a.m. and end in the midafternoon. Some Mexican public schools offer morning and afternoon sessions. Recess is common in public schools and comes with the chance to buy snacks. Students in Mexico usually have two weeks of vacation over Christmas and New Year. They also get a two-week break in April. International schools may have slightly different vacation schedules. In schools where Spanish is spoken, students may refer to their teachers as "Profesor" or "Profesora," or "Profe" or "Profa," informally. Public schools require uniforms while private schools vary on dress code.
Play
Mexico's warm climate means playing outside is almost always an option, though sometimes it is more comfortable at night. The local plazas and parks typically offer outdoor spaces for kids to run around. The level of supervision your children will need while playing will depend heavily on where you live, but also on the child's age and the strength of your community relationships.
Soccer, or "fútbol," is the most popular sport in Mexico and the most popular outdoor game among Mexican children. Baseball is quite popular in the border provinces, influenced by the United States. Children also play "los encantados" and "chiviri cuarta," which you may know as freeze tag and hide-and-seek. When playing at home, kids and even entire families often enjoy Lotería — a popular card game similar to bingo — among other board games and video games.
Food Culture
Mexican food culture is influenced by the climate. Breakfast, or "desayuno," is a hearty meal in the morning before school and work. Kids and adults alike might have the tasty staple "chilaquiles," a combination of crispy tortillas, flavorful sauces and sometimes fried eggs. Lunch, or "comida," is often a multicourse meal typically eaten at home after school. To hold them over, kids at Mexican schools normally have a mid-morning snack, such as fruit or a small sandwich. Some Mexican schools may provide the option to buy lunch at the cafeteria.
School gets out at the same time as "siesta," the long mid-afternoon break during the high heat of the day. During siesta, shops close and many families have their comida together at home. Dinner, called "cena" or "merienda," is often light and served around seven in the evening. "Paletas," popsicles made with fresh fruit or milk-based, are popular and refreshing desserts for kids.
On weekends, snack and candy vendors can be found at parks, markets and plazas for a special treat. Pastries and baked goods are sold at cafes along with coffee and hot chocolate. While some Mexican dishes may not be to your children's tastes (yet!), you are sure to find favorites that the whole family can enjoy. When your kids are craving something more familiar, you can easily find recognizable ingredients at local grocery stores to make meals that feel closer to home.
Food and Water Safety
Mexican cuisine is world-renowned. Wherever you live, you will be able to find delicious, safe and affordable food, but choose carefully. Unfortunately, illness is common for expats and travelers to Mexico. What's known as traveler's diarrhea for adults can be much more serious in young children because they are at higher risk for dehydration.
It is generally advised to avoid using tap water in Mexico for anything other than bathing and washing dishes. However, this can be a logistical hurdle for any family in Mexico. To make it easier, many Mexican people and expats pay to have large jugs of filtered water delivered to their home in a container known as a "garrafón." It's best to ask a local which water delivery company they recommend. Other people have at-home filtration systems or constantly purchase bottled water for use at home. You should also avoid ice in your drinks when eating out as it may be made with unfiltered tap water. Read the Centers for Disease Control's food and water precautions and the infectious disease risks guidance for Mexico to prepare and reduce your family's risk of illness.
To be ready for anything Mexico throws your way, you'll want to have a comprehensive global health insurance plan that covers your whole family. Let us help guide you to the right plan that will come through for you when you need it most.
Also read: Health Insurance in Mexico for Foreigners
How Much Does it Cost to Raise a Kid in Mexico?
Raising kids in Mexico can be extremely affordable, especially when compared to the United States and Canada. Food and housing are cheap in most regions, with slightly higher costs in the most popular cities. Without a doubt, the biggest factor in the cost of raising your children in Mexico will be your choice of school.
The Cost of Education in Mexico for Kids
Most expats want their children to go to an international school where they can become fluent in Spanish while connecting with locals and other expats. The international schools also come with illustrious reputations and opportunities. Meanwhile, Mexican public schools are sadly underfunded and rank low on the international stage.
Choosing an international school comes with a hefty price tag and they are usually located in the more expensive cities that are popular with expats. These reputable private schools are quite popular in Mexico and are getting more competitive as more expats move to the country. Due to popularity, the international schools often have waiting lists. According to Numbeo, an international primary school in Mexico costs $4,030-$4,925 USD per year. Some schools cost as much as $15,000 USD per year. These schools offer an excellent education with a multi-national student body and a chance to connect with a community of fellow expats in Mexico.
If you're looking for a more affordable and culturally immersive experience for your kids, then sending them to certain public Mexican schools can still provide them with a decent education. Some expats choose to supplement the public education system by adding homeschooling or tutoring. Mexican public school is compulsory, secular and free from ages six to 18. When choosing your location, keep in mind that urban public schools often have more resources than rural public schools.
Mexican private schools can be a good middle ground, offering a quality education for less than an international school. Expat parents should check on accreditations and go to the private schools in person. Meeting with the teachers and going over the curriculum will give you a better sense of the school's quality.
The Cost of Healthcare in Mexico for Kids and Families
Healthcare and its costs can vary in Mexico. While the cost of care is much more affordable than in the United States, most expats want their children to have access to the top private hospitals in Mexico. Local insurance may only cover you at public hospitals which may be crowded and lack the amenities you are used to. Global health insurance will expand your options and ensure you can take your child where they can be seen quickly and where you both will be most comfortable.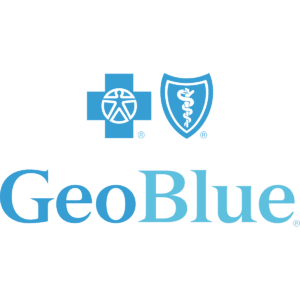 Premium Benefits, Coverage and Service
Define your deductible and prescription benefits
For Foreigners in the US or US Citizens Abroad
Plan Details
|
View Brochure
The average cost of a comprehensive global health insurance plan for Mexico is $5,900 per year for a single person. If you plan to visit the U.S. often while living in Mexico or want the option to go to hospitals in the U.S., you will want to include the U.S. in your coverage. However, this will make your premium higher than the average. If you're moving to Mexico from another country, or don't plan to seek medical care in the States, you can save a few thousand a year on your healthcare plan.
Mexico Offers Local Community and New Family Traditions
Relocating to Mexico with your family can feel like an upheaval. But the country's family-first culture will make you feel at home again. Opportunities to bond and create lasting memories are baked into the Mexican way of life — where food, family and tradition reign supreme.
Deciding where to live in Mexico requires thoughtful research and long-term planning. It will help to know what environment you want to live in, but safety and access to education for your kids will be critical considerations. While life in Mexico is affordable, your location and cost of living could dramatically shift if an international, high-quality education is a top priority. Not sure where you want to live in Mexico just yet?  Here are some things you can do in Mexico with your children.
With such big decisions in front of you, why not take care of something simple first? Let us help you purchase the right global health insurance plan for Mexico to protect the most valuable thing in your life — your family.
Mexico can offer expats an entirely new approach to a family-centered life. Chances are, you'll discover more about each other and this vibrant country than you ever could have imagined.
Related Articles