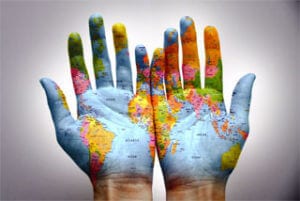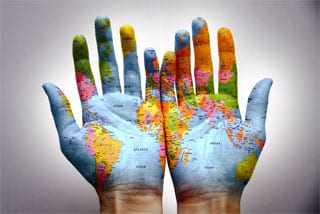 Offshoring, Nearshoring, Onshoring & Outsourcing – What is Going On?
When we originally published this article back in 2011, the Wall Street Journal reported that the trend of US companies operating global was continuing. Companies were reducing their US workforce and moving those jobs overseas.
Seven years later, it is unclear whether that trend continues.
On the campaign trail in 2016, President Donald Trump was adamant that the trend of outsourcing jobs would reverse under his presidency. The verdict is still out on if that has happened.
On one hand, unemployment rates in the U.S. are reaching historically low numbers. On the other hand, companies continue to cut jobs in the United States and create jobs overseas.
Some companies, including General Motors and Boeing, have outsourced thousands of jobs in recent years. But on the more optimistic side, one organization did report that in 2016 there was a net gain of 27,000 "re-shored" jobs; which is the first time in decades the United States has seen a positive number on this report.
As you can tell, it's a complicated situation.
Why Do Companies Outsource?
The main reason that U.S. companies outsource jobs is to reduce their expenses. Companies are able to reduce their payroll by paying people in emerging markets lower wages compared to the U.S. counterparts. This makes U.S. companies more competitive in the global marketplace.
This can hurt the U.S. economy because it reduces the number of available jobs in the United States. On the plus side, it can also result in cheaper goods from U.S. companies because they were able to cut expenses. Unfortunately, companies sometimes opt to increase the pay of their highest executives instead of reducing the cost of the goods they are producing.
Another reason that companies have increased outsourcing is due to high tariffs on imported raw materials, like steel. After recent "trade war" negotiations, U.S. companies are paying a premium to have steel imported into the country. This greatly increases manufacturing costs. To combat this high cost, companies like Harley-Davidson were forced to move manufacturing jobs overseas where steel is more affordable.
What Does Outsourcing Mean for Expats?
There is a silver lining for expatriates when it comes to U.S. companies outsourcing jobs. One huge advantage is that it can make it easier for people living in emerging economies to find jobs.
This means that if you are a native English speaker in a place where jobs are flowing to, you could potentially capture a great paying job. Many of these companies are looking for English speaking liaisons to help operate their businesses overseas.
Outsourcing has also lead to more freelance gigs. Expats looking to work remotely for U.S. companies can take advantage of this. Companies like UpWork make it easier than ever for freelance expats to connect with job providers all over the world.
But like all things in this article, it is a two-way street.
If you are an expatriate looking to move to the United States, continued outsourcing could be bad news for you. Fortunately, unemployment rates are historically low in the United States. That means companies are constantly looking for skilled talent to fill their positions.
Overall, it is a very interesting time in the global economy. It is still unclear whether President Trump's policies will have a lasting effect on outsourcing and the U.S. economy as a whole.