Understanding the Different Kinds of UK Work Visas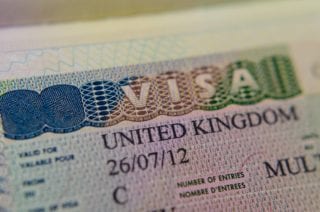 There are more than 3.5 million foreigners working in the UK. That's more than the population of many countries! Between the ease of working in English, the diverse opportunities, and a large number of global firms, it's easy to see why the UK has such a tremendous appeal for expats. Not surprisingly, given that there are so many different opportunities, there are also a host of different UK work visas to choose from. These are the most common ones to know about, plus tips on starting the application process.
Commonwealth Ancestry Visa
The Commonwealth Ancestry Visa is designed for citizens of the Commonwealth. It applies to people whose grandparent was born in the UK. It also extends to Commonwealth citizens whose grandparent was born before 31 March 1922 in what is now Ireland.  This visa allows you to work and live in the UK for an extended period of time. You don't need to apply for a regular work visa and you have complete freedom of movement. The paperwork for this visa is different from most. You must provide birth certificates and marriage certificates that prove your heritage.
Tier 2 Visas
The majority of people coming to work in the UK do so with a Tier 2 visa, which is sometimes called a long term work visa. The Tier 2 category covers a number of workers, including those in the UK for an intra-company transfer, some religious leaders, and sportspeople. However, for most workers not from the European Union, the General Work Visa is the category that applies to them.
The Tier 2 General visa is intended for all skilled workers who have already been offered a job. As such, you need a certificate of sponsorship from your employer to apply. You can come to the UK for a total of 5 years and 14 days on a Tier 2 General visa. As well, you're permitted to enter the UK 14 days before your employment contract officially begins, which gives people time to find housing and get settled.
Tier 2 Visa versus Standard Visitor Visa
The UK Standard Visitor Visa has replaced many other categories of visas, including the former Business Visitor Visa. If you're coming to the UK for business meetings, conferences, training, research, seeking funding, and a whole host of other business-related activities, this is the visa for you. It differs from the Tier 2 General Visa in that the holder is not allowed to work and earn money in the UK. It's also for a much shorter period of time. In general, the Standard Visitor Visa only allows stays of 6 months. However, there are some exceptions, including a 12-month stay permitted for academics conducting research.
What is the Tier 5 Working Holiday Visa?
The Tier 5 category of visas is designed for temporary workers. This includes people doing charity work, creative or athletic activities, and certain religious work. It also includes people between the ages of 18 and 30 who want a working holiday experience.
Working holiday visas are offered as part of the Youth Mobility Scheme. There is a cap on the number of visas that are issued each year. This visa option allows the holders to travel and take on both short-term and seasonal work. As such, you don't have to save the full amount needed to support yourself before you go like with other visa types. The visa application fee is £244.
Unlike many other visas, you can apply up to six months before you intend to travel, as opposed to the standard three months. Decisions are usually made fairly quickly, within 15 days on average.
Options For Entrepreneurs
A Tier 1 Entrepreneur Visa is required for people who want to move to the UK to set up a business. This visa comes with strict requirements. Applicants need to show their business plan, evidence of at least £50,000 in investment funds, plus personal savings to support themselves in the UK. This visa doesn't allow the holder to maintain any other kind of employment. You're only allowed to work on your own business.
How Much is a UK Work Visa?
The fee structure for a UK visa is based on things like the kind of visa you are applying for and your nationality. To give you an idea of costs, a Tier 2 visa costs £610. Those who apply for a Tier 2 visa in a field where there is a shortage of skilled labor pay a bit less at £464.
In addition to your visa fees, you also need to pay a healthcare surcharge. The exact amount you pay depends on multiple factors, including the kind of visa you need, how long you will be working, where you are from, and more. You can expect to pay a minimum of several hundred British Pounds for each year your visa is valid. There is a handy online calculator that can help you narrow down your expected fees.
When To Apply for a UK Work Visa
As with all visa applications, the earlier you can apply, the better. You can apply for a visa up to three months before you intend to work in the UK. Applications are processed through the British Embassy or High Commission closest to you. Processing time is about three weeks, though it can take longer for certain nationalities. In general, applications are processed more quickly when they're made in a Commonwealth country, like Canada or New Zealand. This is because the High Commissions in Commonwealth countries are generally larger than the average Embassy and thus have more staff on hand to process things.
How To Apply for Work in the UK
All UK work visa applications begin online. But to get a biometric residence permit – which is required for some visas – you'll need to visit your nearest authorized visa center to have your fingerprints recorded. They'll also take your photograph. If you're already in the UK and need to switch or extend your visa, you can apply locally. There's no need to leave the country. If your visa requires you to present your supporting documentation upon arrival in the UK, you usually have ten days to do so.
Documents Needed to Apply for a Work Visa in UK
No matter where you work overseas, you can be guaranteed of one thing: paperwork! Before moving abroad to the UK or applying for your UK work visa, you'll have to submit supporting documentation. In general, you can expect to provide your current passport (which must have a blank page for the visa to be pasted in), proof of adequate funding to support yourself, and an employer sponsorship (if relevant). In many cases, you must also demonstrate English language proficiency. You may also be required to present a tuberculosis test.
Exceptions for European Citizens
If you are from the EU, EEA, or Switzerland, you do not need a visa to work in the UK. There is the possibility that this will change come 2021. As the UK has left the EU, a transition period has been set until the end of 2020. For the time being, however, the rules will remain the same.
Related: