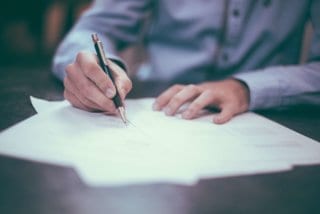 Saudi Arabia is full of incredible job opportunities for expats.
Industries such as real estate and IT are thriving in the region, but many Saudi nationals lack the education and training to fill those roles. This is creating a perfect storm for expatriates looking to make a move and advance their careers.
But how can you be sure that a job is worth such a major relocation?
We've taken the time to identify the most popular expat jobs in Saudi Arabia. Check out our list of the 7 best jobs for expats in Saudi Arabia.
The 7 Best Jobs for Foreigners in Saudi Arabia
1. Treasury Manager Jobs in Saudi Arabia
With an annual salary of nearly $192,000, a treasury manager in Saudi Arabia can expect to encounter massive growth opportunities. As the venture capital market emerges in KSA, jobs in banking and finance will become more and more attractive.
To qualify, you'll need about 10 years of experience as well as a professional degree, such as an ACA, CMA, or MBA.
In general, treasury managers should have experience in banking administration and treasury management. You should understand cash management and cash forecasting. You should know about credit and asset financing. On top of this, strong negotiation skills are a must.
2. Construction Project Manager
Offering the opportunity to earn more than $168,000 per year, this role is essential to Saudi Arabia's growing economy.
Construction project managers are responsible for coordinating materials and crews. They're in charge of reviewing construction drawings and blueprints. They're expected to ensure quality and safety control as well as meet productivity targets and deadlines.
Home to 25% of the world's oil, Saudi Arabian companies are often looking for pipeline project managers. Most companies require approximately 10 years of experience in project management. Experience in the oil and gas industry will benefit you greatly in your job search.
Related: come explore our detailed guide to becoming an expat!
3. Information Technology Manager Jobs in Saudi Arabia
As an IT manager, you'll be responsible for hiring, training, and supervising the entire IT staff.
You will be expected to adhere to legal and regulatory compliances. On a day-to-day basis, you'll need to maintain the network facilities, infrastructure, and network security.
You'll also be responsible for ensuring internet access and high-performance networking. Depending on the employer, you may also need to provide remote network access for employees.
Most Information Technology Manager positions require a master's degree in technology/engineering. This specified skill set easily translates from industry to industry, so it can be a good opportunity to start a career in a new field. An IT Manager in Saudi Arabia can expect to earn over $168,000 per year.
4. Saudi Arabian Doctor or General Practitioner
It goes without saying that working as a general practitioner requires a medical degree. With the ability to earn nearly $13,000 per month, this role will be very similar in Saudi Arabia as any other part of the world.
Expect to provide routine health care, perform physical exams, and give immunizations. You'll need to treat both acute and chronic illnesses and administer medication. You will also need experience in providing pre-op and post-op care.
Most hospitals and medical centers in Saudi Arabia want a GP with 4-5 years of experience. If you have a specialization in a certain field, more experience as a certified specialist may be necessary.
Tip: Find a Quality Expat Medical Insurance Plan Before You Go Abroad.
5. Real Estate Agent, Broker or Manager
Do you have experience in home and land sales, purchases, and leases? A Real Estate Manager in Saudi Arabia can earn more than $144,000 per year for their expertise.
The job requires that you ensure new developments are on track. You'll need to know how to maximize the returns of each property asset. Depending on the employer, you may also need to hire contractors and prepare budgets.
Most real estate firms want 8-15 years of experience, and five of those years should include managing others. A degree is usually required, and strong negotiation skills are a must!
6. Human Resource Manager
With a bachelor's degree and 5-10 years of experience, you can be a Human Resource Manager in Saudi Arabia. Like HR management positions in the U.S and Europe, you'll need to be able to multitask. If you know how to maintain employee relations and manage large groups, you can earn around $144,000/year.
As an HR manager, you'll manage the recruitment, hiring, training, and orientation of all employees. You'll be required to maintain standard operating procedures, while also needing to know how to deal with employee concerns and issues. You'll also have to be able to juggle multiple issues at a time.
Related: Come explore our list of things to do before moving to another country
7. Saudi Arabian Lawyer
As a legal professional in Saudi Arabia, you can expect to make up to $144,000 per year. Jobs are plentiful in most fields of corporate, real estate, and finance law. A strong academic background is essential, and 4-6 years of prior experience at a law firm is usually required.
Legal jobs in Saudi Arabia offer excellent opportunities for expats. Some companies only want lawyers from the U.S or U.K, making it appealing for expats looking to gain international experience.
Resources for Job Seekers in Saudi Arabia
Considering making a move to Saudi Arabia as a way to advance your career? You're not the only one. There are lots of excellent online resources to help expats find KSA jobs.
Check out sites such as GulfTalent, Bayt, and MonsterGulf to find jobs in dozens of industries. Glassdoor is another great source of job postings, geared to professionals in finance, banking, IT, and oil and gas.
Before making the move, be sure to also research the cost of living in Saudi Arabia. It's important to understand how costs such as housing and Saudi health insurance will vary before committing to any move.
Saudi Arabian companies are constantly searching for expats from the U.S and U.K. Many Saudi nationals do not have the education and skills of Americans and Europeans, so expats are in demand. The move may be a bit of a culture shock, but the opportunity for career advancement is plentiful.
Saudi Arabian companies are hiring. Expats in banking, real estate, medicine, law, construction, and IT are needed. If you're ready to make a move to the Middle East, check out job opportunities in KSA.
There is money to be made, and you can build your resume with international experience. If and when you decide to return home, that international experience is sure to give you a leg up on the competition in your home country.
Helpful Advice: What is an Expat?