Work Visas: The Easiest Places to Get One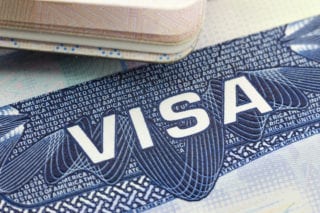 The process of obtaining an international work visa is a task often met with trepidation by would-be expats. The idea of moving overseas to pursue a new career is so exciting. However, the prospect of endless paperwork, interviews, and fees is daunting. REALLY daunting. Work visas have a reputation for being arduous to obtain. But this is not always the case! This list of the easiest countries to get a work visa might just inspire your next move. The word "easy" is, of course, a subjective term. One destination may offer a streamlined paperwork program but very high costs. A country with an affordable visa program might require endless administration. What is easy for one expat might be challenging for another. Therefore, it is important to take the term "easy" with a grain of salt.
German Work Visa
Germany is one of the best destinations for freelancers and entrepreneurs to obtain a work visa. Successful freelancers can apply for a visa called an "artist visa". At just €110 it has one of the most economical price points of any working visa. However, a lot of paperwork is required. You have to demonstrate that you have the ability to support yourself. However, if you are successful, you can stay almost indefinitely.
As for other workers, people from the EU and EEA, Australia, Canada, Israel, Japan, South Korea, New Zealand, Switzerland, and the USA will need a residence permit for work purposes. This can be applied for after arrival, and you do not need to already have an employment offer. All other nationals need a work visa. This must be in place before traveling to Germany.  You will also need to get a residence permit once you get to Germany.
Related:
Work Visas for Estonia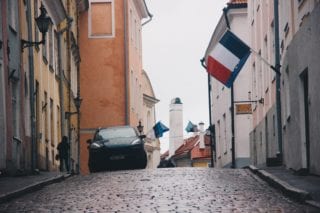 Estonia is the first country in the world to provide a visa for digital nomads and remote workers, which is to say workers whose job does not depend on them being in any one particular location. Called the "digital nomad visa" and also the e-residency, there are a few hoops for applicants to jump through before they move. Success in obtaining a visa depends in part on securing an intermediary, sometimes called a sponsor, who is responsible for the applicant's good conduct while in the country. Applicants must also demonstrate that they have the means to support themselves. In other words, you just can not relocate to Estonia on a whim. You have to be serious about your business.
Related:
Working in Australia
Australia offers a working holiday visa program targeted at 18 to 30-year-olds. Visa holders can stay in the country for one year. They are allowed to do casual work so long as they do not work for any particular employer for more than six months. Popular fields of employment include sales, marketing, healthcare, media, and ranching and farming jobs (which are often in remote parts of the Outback).
If you are not eligible for a working holiday visa, there are several alternatives. Working professionals are eligible for several visas. They include visas for skilled workers and highly specialized workers in specific fields, as well as those who are self-employed and eligible for the Business Talent visa.
Related:
The Netherlands Work Visa Requirements
There are some excellent options for entrepreneurs in The Netherlands. If you have a startup idea, you can apply for a one-year residency. During this time you will meet with a local mentor and build your business and – hopefully – contribute to the local economy. After the 12 month period, you can apply for a standard self-employed work permit which is offered as part of the Dutch-American Friendship Treaty.
Citizens of the US, Australia, South Korea, and several other countries are exempt from the usual requirement of an immigration visa. All they required is a residence permit. This is easily obtained once they are in-country.
Ireland and Irish Work Visas
Ireland has an amazing agreement with the United States that allows visitors to obtain a visa for a one-year working holiday for the other's country. Full-time students or recent college graduates (within the past year) over the age of 18 are eligible. There is no upper age limit, making this a really attractive choice for mature students as well.
Like many holiday working visa programs, you will have to carry your own health insurance in Ireland, buy a round trip ticket, and have a passport that is valid for at least a year.
Related:
Getting a Visa to Work in New Zealand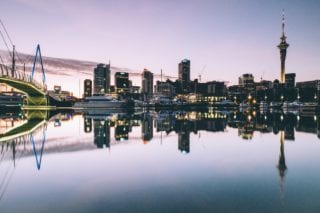 Another winner for younger people, if you are between the age of 18 and 30, you can apply for a working holiday visa from New Zealand. This visa allows visitors to travel and work for up to 12 months. And if you are willing to go to more remote areas, you may just find that some jobs pay a premium, making New Zealand a very attractive destination. To be eligible for this visa, you will need to demonstrate financial independence (about $2,800 in savings). You will also have to prove that you have your own medical insurance and an onward ticket home.
Related:
Singapore Work Visa Requirements
Young Americans will be interested to know that Singapore offers a working holiday visa to Americans aged 18 to 25 who are either full-time college students or recent graduates. For those who are not quite so young, general Employee Passes are issued by the Ministry of Manpower. Applicants are required to already have a job lined up in a specialized field. Once hired, the employer must apply for the pass on your behalf. There is a handy, easy to use online tool to help gauge eligibility.
Work Visas for Costa Rica
If you are self-employed, Costa Rica has some great options for you. They offer a residence permit for self-employed individuals. This visa is designed for people who own their own business. It is the perfect option for digital nomads or semi-retired expats. To qualify, you will have to show proof of monthly income, as well as a summary of your qualifications which could include your degree or other accreditations.
Related:
Getting a Work Visa in Cambodia
Cambodia is considered one of the easiest countries for working abroad for digital nomads. The Cambodian "business visa" can be renewed indefinitely and does not require an employer for sponsorship. However, somewhat confusingly, the business visa does not technically allow the holder to work in Cambodia. You'd need a work permit for that – something that many expats overlook as it is not commonly enforced. However, according to the 1997 Labor Law, every foreign employee is required to have a work permit. As such, would-be expats need to review both visas to determine which is best suited to their circumstances.
China Work Visa Requirements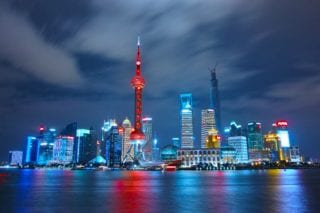 In many regards, China is one of the easiest places to obtain a work visa – so long as your employer is sponsoring you. With the support of a sponsoring employer, your work visa application is almost guaranteed to be accepted. Teaching English as a Second Language is the most common kind of job for foreigners. That said, there are diverse opportunities in tech, management, design, and more. Work visa applicants are typically required to include their passport, a photograph, an official letter of invitation, a health certificate from a recent medical exam, and an official employment license from Chinese authorities.
Related:
Related: