Illnesses to Watch Out for While Living Abroad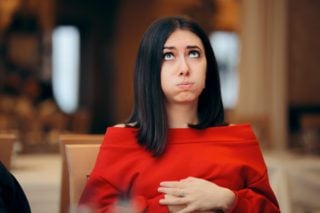 Traveling and living overseas is an incredible experience. You get to eat new foods and try new drinks. You may also spend time in different environments and climates. All these changes feel exciting and can lead to better mental and physical health. If you're not properly prepared for your move, however, some of these changes can expose you to illnesses that will negatively impact your health. But you can avoid getting sick abroad if you plan ahead.
Some illnesses are everywhere, while others are more commonly found in specific areas. Read on to learn about the diseases to watch out for, including where you are most likely to encounter them.
Common Health Issues to Monitor in a New Country
Food Poisoning
Food poisoning, also known as traveler's diarrhea, is one of the most common ways of getting sick abroad. This illness is more prevalent in countries that don't enforce strict hygiene practices in local restaurants or properly treat their water, but food poisoning can happen on any continent. 30 to 70% of people who eat or drink contaminated food or water develop food poisoning symptoms.
Areas including parts of Asia, the Middle East, Mexico, and Central and South America pose the highest risk to travelers.
One of the biggest risk factors for food poisoning is poor food hygiene regulations. The United States, for example, follows strict standards of Food Safety Guidelines set by the U.S. Department of Agriculture, USDA. Not all countries enforce the same standards, leading to illness especially for non-natives.
If you've ingested contaminated food or water, you'll feel the symptoms of bacteria such as E. coli or salmonella, viruses or parasites fairly quickly. Symptoms include stomachache or cramps, nausea, vomiting, diarrhea and fever.
To help prevent food poisoning: 
Drink bottled water
Use bottled water to brush your teeth
Avoid raw fruits and vegetables

 

Choose prepackaged foods

 

Ensure your food is cooked thoroughly and served hot – cooked food can become contaminated if it has cooled and been left standing

 
If left untreated, food poisoning can be dangerous. For mild cases, you can use over-the-counter medications such as anti-diarrheal pills. Drink plenty of fluids and use rehydration salts. They have small amounts of sugar and salts you mix with water to help hydrate your body more quickly than water alone. Rehydration salts come in multiple forms including tablets and powders. They're great at combatting symptoms of dehydration such as diarrhea.
For more severe cases, contact a local doctor or seek emergency treatment at a facility that accepts your health insurance plan. 

Compare multiple quotes and coverage options
Work with an insurance expert at no additional cost
Find the best plan for your needs and budget
Respiratory Illnesses
As variants of COVID-19 continue to emerge, it's important to take precautions against all potential respiratory illnesses. The most common respiratory diseases found on all continents include the common cold, seasonal flu, respiratory syncytial virus (RSV), metapneumovirus or bird flu, coronaviruses, bronchitis, tuberculosis and pneumonia.
These common respiratory illnesses can be found in countries across the globe. General symptoms of these diseases include coughing, shortness of breath, fever, chills, headache and body pain.
To help prevent getting sick abroad with a respiratory illness: 
Wash your hands frequently
Carry hand sanitizer with you
Avoid touching your face, especially your eyes, nose and mouth

 

Wear a mask in crowded areas
For mild symptoms, you can take over-the-counter pain medication, cough suppressants, and fever reduces such as ibuprofen and acetaminophen. You should also drink lots of fluids, use rehydration salts and take time to rest. If your symptoms feel worse than you can handle at home, visit an outpatient or inpatient facility depending on the severity of your illness.
Insect-Borne Diseases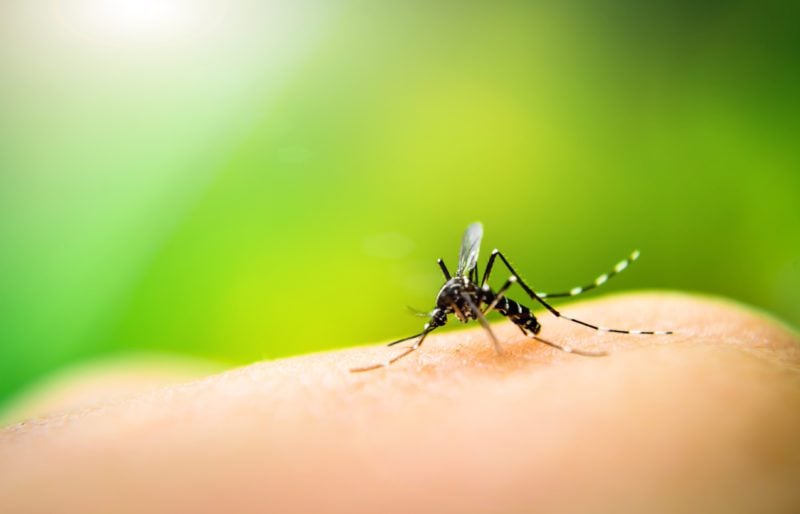 Another way of getting sick abroad is through an insect bite. Two common diseases caused by infected mosquitos are malaria and zika. Malaria is a serious and sometimes deadly disease caused by a mosquito infected by a parasite. Zika spreads from the bite of a mosquito infected by a virus.
Disease from mosquitos is common in large areas of Africa and Asia, Central and South America, Haiti, the Dominican Republic, parts of the Middle East and some Pacific islands.
It is not common to get malaria in temperate climates such as in Europe, Canada and the United States. Malaria is, however, common in countries with more tropical climates. The disease infects about 290 million people each year. Symptoms of malaria include fever, chills and flu-like illness.
Zika, on the other hand, is rare to contract. Symptoms are typically mild but can include fever, rash, joint pain and red eyes. The sickness usually goes away quickly. Pregnant people, however, can experience birth defects so should be especially careful while planning travel in areas with zika risk.
To help prevent malaria and zika virus: 
Take preventative medications prescribed by your doctor
Wear long clothing to cover your skin from bites
Drape netting over your sleeping area
Ensure any windows and doors have screens
Wear bug spray often
Insect-Borne Diseases in Cooler Climates
These preventative measures can also be beneficial in warding off other insect-borne sicknesses such as Lyme disease and encephalitis. Lyme is a common issue in Canada, Europe and the United States while tick-borne encephalitis is prevalent in the Nordics and Russia. For all insect-related issues, it's important to routinely check yourself for bugs and bites so you can act quickly if you notice anything different.
To treat malaria and zika, it's important to get plenty of rest and drink fluids to prevent dehydration. Fever reducers and pain medicines can also help alleviate symptoms. Talk to a healthcare provider first, however, to get a correct diagnosis since other diseases have similar symptoms.
Be Aware of Personal Changes
You know your own body the best. The biggest piece of advice is to pay close attention to what you eat, drink and the risks associated with types of environments you enter.
There are other illnesses to watch out for such as meningitis, hepatitis, yellow fever and more. While you can't worry about every potential threat, if you monitor any health changes closely and proactively seek treatment, you should maintain the same level of health while abroad.
Seek Preventative Care
Before moving abroad or traveling out of the country for an extended period, check in with your home doctor. Share your plans and ask which preventative measures you should take before traveling to avoid getting sick abroad.
You should also ask if you need any preventative prescription medicines. Chloroquine phosphate, for example, is a medication many doctors and travel clinics give to people heading to areas where malaria is prevalent.
Before the big move or trip, it's also important to set up international health insurance for yourself and your family to protect your finances and provide options for access to care abroad.
Prepare a Travel Medical Kit
You can prepare for a few ailments you might face abroad using vaccines and prescription medication, but there are some things you might have to treat on the go. Take the time to pack yourself a kit of health essentials in case you wind up getting sick abroad.
Before boarding the plane, be sure to pack: 
Bandages
Ibuprofen or acetaminophen

 

Anti-diarrheal medication
Rehydration salts
Ointments such as hydrocortisone cream
Thermometer
Cough suppressants

 
Along with over-the-counter items, don't forget your prescriptions and other essentials such as your health insurance card and vaccine verification documents.
Although moving and traveling abroad poses some health risks, the benefits of experiencing a new culture and area typically outweigh any negatives. You can prevent most if not all the above diseases by monitoring what you put in your body, packing the right clothing and supplies and having a solid health insurance plan in place in case you need to seek professional care.