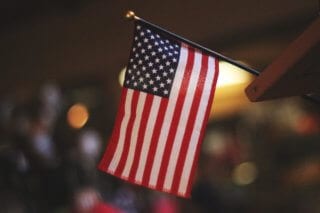 Advice on Moving to the USA as an Immigrant or Expatriate
Everyone wants a piece of the American dream, but immigrating to the United States can be as intimidating as it is exciting. The United States is full of opportunities, but there are a lot of things you'll need to do before you make the move.
You'll need to secure the proper visa (or green card if you are looking to become a lawful permanent resident), decide what city to live in, find a job, and find proper housing. The cost of living varies in every region of the country. While there is a lot of information available, it can all be overwhelming.
To help you figure out which advice is most relevant to your particular situation, we put together this guide. Read on for advice on what you need to do to emigrate to the U.S. as an expat.
---
Contents:
---
Quick Facts About the U.S.
The U.S. is home to over 321.6 million people, with the highest concentrations of expats living in New York, Washington D.C., and San Francisco.
The U.S. Dollar (USD) is the standard currency in all fifty states, and American English is the standard language in every region.
The second most common language spoken is Spanish (Español), but you'll likely only hear it in cities and select towns.
If you move to a major city such as New York or Los Angeles, you'll hear over 500 languages spoken by people from all around the world.
Unless you're moving to a city with a high concentration of expats from your native land, you'll want to learn English. Most Americans expect everyone to speak American English. Learn to speak American English and your life will be much easier in the states.
How do Americans spend their leisure time? Most major American cities are thriving with art museums, music venues, bars, and restaurants.
Professional and college sports are also an American ritual nearly everywhere you go. Football, baseball, basketball, and hockey are favorites in every American household.
As for crime and safety, the statistics vary from state to state and city to city. In almost every state, you'll find areas of high crime and neighborhoods with almost no crime at all.
Do your research to find crime statistics by zip code so you'll know what to expect from your new home.
---
U.S Visas and Travel Documents Required of Immigrants
Temporary Relocation in the USA
There are a variety of different types of U.S. visas, so the one you'll need will depend on your situation. Some of the most popular employment visas are the H-1B visa, the O-1 visa, and the F-1 Student visa.
If you plan to work in America and have a "specialty occupation," you'll need to complete an H-1B visa application for skilled workers. Specialty occupations need at least a bachelor's degree in a specialized field.
You must have the appropriate degree to be considered for any job you apply for. This is one of the requirements you'll need to meet to be able to apply for the H-1B visa.
The O-1 visa is for individuals with extraordinary talent in art, science, business, education, or athletics. It also applies to those who have made significant achievements in the television or motion picture industry.
There are different categories of the O-visa and requirements vary depending on what type of work you do.
Students looking to move to the U.S. will need an F-1 visa. With an F-1 visa, you can pursue a full-time academic career or seek vocational study anywhere in the United States.
In addition to work and student visas, there are also a variety of family-sponsored visas that can help you gain entry into the United States. Regardless of what type of visa you seek, you will need to meet all the requirements for that particular visa per your situation.
Once you know which visa is right for you, you'll need to file the appropriate forms, pay an application fee, and schedule an interview. Different visas have different sets of rules and guidelines that you must follow.
Keep in mind, you'll also need to file forms for employment authorization. If you're moving to America for work, your prospective employer should be able to guide you through the process.
For a full list of immigrant visas and categories, click here.

Seeking or Applying for U.S. Citizenship
There are also several steps you can take to become a permanent citizen of the U.S. The first step in the immigration process obtaining a Green Card in order to declare permanent residency. In order to fill out the required forms, you'll need to first determine your eligibility status.
Most people apply as a foreign relative, a foreign worker, or a refugee seeking asylum. Once you have a Green Card and the U.S. is your permanent residence, you can decide if you'd like to take the next step to naturalization.
Naturalization is the process through which a legal immigrant becomes a U.S. citizen. You'll need to pass the naturalization test, but there are some things you'll need to do before you can even take the test.
You have to hold a green card for a minimum of five years. In some cases, if you're married to a U.S. citizen, you can take the test after three years. You must be at least 18 years old, and you need to be able to read, write, and speak English before having your interview and taking the test.
To become a naturalized citizen, the U.S. Government and Homeland Security require you to go through a ten-step process. You'll need to determine your eligibility, fill out the proper forms, have your biometrics taken, and sit for an interview.
The final step in the legal immigration process is to take the oath of allegiance to the United States. If you're serious about becoming a U.S. Citizen, keep in mind that it can be a lengthy process that takes a lot of preparation. For more information about applying for U.S. citizenship, click here.
---
The Cost of Living in America
The cost of living in the U.S. varies a lot from city to city. Expats can expect major cities such as New York, Washington D.C., and San Francisco to cost roughly the same—and they can be expensive.
Smaller cities and rural areas are much more affordable, but they offer fewer opportunities for employment. If you're planning to move to a major city, here's what you can expect to spend on the basic necessities.
According to MyNewPlace, the average one-bedroom apartment in New York City is $2,842 per month and the average two-bedroom apartment is around $3,600 per month. In San Francisco, the average one-bedroom apartment is $3,281 and the average two-bedroom apartment is around $4,431.
Monthly rent in major metro areas is high compared to other cities around the globe. For the same apartment in London, you would pay $2,178. Living in Sydney, Australia will cost you less than $2,000 a month.
These prices don't include utilities, food, or basic living expenses. On average, you can expect to spend another $1,100 per month for that.
Food prices vary as well.
Lunch for two people at a mid-range restaurant in New York City or San Francisco will cost you $75. There is something for every budget, you just might not be able to live in certain areas if your budget is smaller.
One thing that people love about living in a major city is the ease with which you can get around. In New York City, a monthly transit pass costs $119 and offers unlimited access to subways and buses.
In San Francisco, the same monthly pass costs $73.50. Compared to other cities, this is quite affordable. A monthly pass in London will run you $170 each month.
Where you decide to live will dictate what your cost of living will be. Major cities cost the most, but if you consider moving just a few miles outside the center of a city, you'll pay much less.
Smaller cities are typically more affordable and you can travel to bigger cities with ease.
For a more affordable cost of living, read our list of the best small cities in the US to immigrate to and consider other cities such as Seattle and Philadelphia. In most of these cities, you'll be able to find a one-bedroom apartment well under $2,000 per month.
In Seattle and Philadelphia you can expect to spend about $60 for a mid-range lunch for two and under $100 for a monthly transit pass. As with large cities, these cities have excellent transit systems that make it easy to get around.
---
U.S. Job Market
With the right skills, a strong resume, and the proper work permits, expats will find lots of opportunities in the U.S. job market.
Aside from exploring U.S. companies, many expats look for work with international corporations. You might also want to explore opportunities with an overseas consulate office that represents your native land.
According to Linkedin, the most popular jobs for college graduates in the U.S. are:
software engineer
administrative assistant
account executive
recruiter
financial analyst
marketing coordinator
research assistant
business analyst
account manager
project engineer
To find the U.S. career that's right for you, visit usa.xpatjobs, Just Landed, and Indeed. With millions of jobs at your fingertips, you're sure to find an opportunity that's perfect for you.
---
Managing Your Finances as an Immigrant to the USA
As an expat, it's crucial that you figure out your finances before moving. Do your due diligence by talking to your bank about transferring money.
Research what's involved in changing banks. Always ask if there are banking fees involved or finance charges for U.S. transactions.
The rules and criteria for transferring money or opening a new account will depend on your current financial situation. In addition, make sure you know what your expat tax status will be.
Meet with a financial adviser or planner to learn how to manage your money and how to organize your current investments. If you plan to open a bank account in America, you'll need a social security number, which will also be necessary for employment.
Depending on where you're from, you may have the option to open an international account with the currency in U.S. dollars. Keep in mind that some international banks need you to maintain a minimum balance.
---
Understanding the U.S. Healthcare System
Unlike other countries, most hospitals in the United States are privately owned. There is no nationwide healthcare program or a federal government-owned medical system like you'll find in Canada or Europe.
But this private operation of hospitals allows for the use of the best medical technology.
American medical facilities are world-class. Doctors are highly trained and often have multiple certifications. Many of the world's best specialists practice medicine in the United States.
There are several advantages to the public health system. Wait times are short whether you need to make a doctor's visit or schedule surgery. Specialists compete for patients, so you have a variety of options to choose from. The downfall is that these advantages often come with a hefty price tag.
Medical coverage in the United States is expensive, especially if you plan to pay out of pocket, so most Americans hold private international healthcare insurance. This insurance is usually provided by their employer or purchased through a private insurance agency.
Through healthcare programs, an employer may pay all or part of an employee's medical expenses. What the employer does not pay, the employee has to cover on their own.
Even for healthy individuals, it is highly recommended that you hold some form of health insurance.
Best International Health Insurance in the USA for Foreigners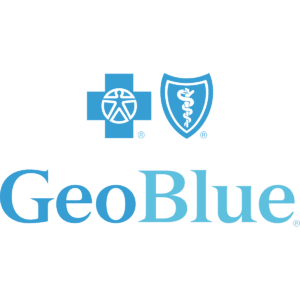 Premium Benefits, Coverage and Service
Define your deductible and prescription benefits
For Foreigners in the US or US Citizens Abroad
Plan Details
|
View Brochure
---
U.S. Schools and Educational Institutions
Navigating your way through a foreign school system can be intimidating and overwhelming. It's essential that you do ample research on the US Education system before deciding on what schools are right for their children or family members.
If you move to the U.S. with young children or teenage students, you may want to consider public education. As Government-funded institutions, public schools are much more affordable than private schools.
These schools provide educational resources to all students. The quality of public education varies, so decide what school district is right for you before you move.
There are other schooling options as well. In some areas, you'll find magnet schools that focus on a particular course of studies such as engineering or the arts. Some cities have charter schools, which are partially funded by the government and partially funded by private donors.
Related: How to Choose the Best International School for Your Child
Private schools are also an option and tend to provide better resources than other schools. But if you send your child to private school, you'll have to pay tuition, which usually doesn't come cheap.
If you're looking to attend a college or university in the U.S., there are thousands of schools to choose from. Applying for college involves taking standardized tests, writing essays, and completing applications.
Different schools have different requirements and prerequisites for admission.
Once you are accepted at an American university, look for services that can help you make a smooth transition. Many American schools have resources to help expats adjust to their new environment.
---
Do Your Research
As with any big move, it's crucial to do your homework before you decide where to go. Life in the United States is different in every city and every state.
Job opportunities may dictate where you go, but before you settle on a place to live, do your research. The cost of living can change drastically within a short distance.
Research schools to find the best opportunities. Understand the health care system and what that process looks like. Before you move, focus on your finances, establish bank accounts, and talk to a financial expert about your investments.
With so many great places to choose from, you're sure to find an American locale that's perfect for you and your family. When you do settle on an area to live in, connect with other expats to help you make the transition.
Search Facebook groups or MeetUp to find activities and events with other expats in your local area.
Moving to the U.S. offers excitement and opportunity, but it can be an overwhelming experience. Do your homework before you make the move so you know what to expect when you arrive.
Before you board a plane and move, make sure you have the proper visas and travel documents. You won't be able to start your new life without them.
Need a Moving Company? Request a Quote on Moving and Compare Prices
Related: