Fun Summer Celebrations in Europe, North America, and Asia
For world travelers and digital nomads, summer is more than a time to sit back and relax in the sun—it's a chance to enjoy the best summer events the world has to offer. In the northern hemisphere, the summer months of June, July, and August provide multiple opportunities to see different regions and cultures through a new lens. You can learn the meanings of different national holidays while taking part in fun celebrations, taste foods you've never eaten before, and attend local festivals with long and complicated histories. So pack a bag, make sure you have up-to-date travel insurance, and make plans to visit one or more of the best summer festivals in Europe, North America, or Asia. You won't regret taking part in these unforgettable experiences.
Asia
See Boat Races and Eat a Rice Ball at the Dragon Boat Festival
The Dragon Boat Festival is one of the best summer events in China and Hong Kong. The festival is celebrated on the fifth day of the fifth lunar month, which means it takes place in late May or early June. On the day of the festival, long boats that have been decorated to look like dragons race each other. The Yangtze River is a popular spot for these races.
The story of Qu Yuan, a poet and official at the Chinese Imperial court, is a common explanation for how the Dragon Boat Festival began. Qu was driven to despair by corruption and drowned himself in a river, which may not seem like the most enticing basis for a fun summer festival. But admiring villagers came out in boats to try to save Qu after he took his fatal plunge. They didn't arrive in time, but to protect his body they threw balls of sticky rice into the water so fish wouldn't eat their hero. In his honor, try a sticky rice ball at the festival.
Dance the Night Away at the Awa Dance Festival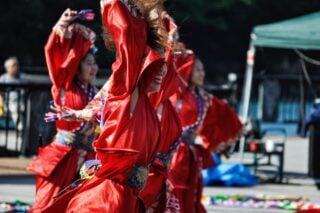 "Awa Odori" in the city of Tokushima is the biggest and most well-known dance festival in Japan (Awa was the feudal name for Tokushima Prefecture, while odori means dance in Japanese). The event is linked to the "Obon" Festival, during which the Japanese honor their ancestors. Awa Odori happens annually from August 12 to 15.
Awa Odori features dance processions in which traditional Japanese instruments provide musical accompaniment to groups of costumed dancers. Purchase tickets to get the best seats in the viewing stands, though there's also free seating. And if you feel the urge to be one of the thousands of dancers performing in the city, the "Niwaka Ren" (drop-in dance troupe) lets anyone join in the fun.
For a Step by Step Guide to Moving Abroad, download the free 20-page checklist.* *By submitting your email, you agree to receive monthly updates for expats, digital nomads, retirees, and more.
Europe
Long Live the Revolution on Bastille Day
"Le 14 juillet" (the 14th of July) is a national holiday in France. It's known as Bastille Day because July 14th was the day the Bastille, a prison and fortress, was taken over by insurgents during the French Revolution. In the present day, the Champs-Élysées in Paris is the site of a military parade every year on July 14th. Paris also hosts free concerts and an elaborate fireworks display. In between the parade and the fireworks, you can visit the Louvre for free! If you're not in Paris, don't worry: Bastille Day is among the best summer national celebrations because towns across France host their own parades and fireworks.
Experience Dublin's Literary Festival of Bloomsday
For a more literary-minded take on the best summer festivals, head to Dublin, Ireland. Every year on June 16, people throughout Ireland's capital city celebrate Bloomsday in honor of Irish writer James Joyce and the protagonist, Leopold Bloom, of his 1922 novel Ulysses. The events of the novel take place on June 16, 1904, hence the date for Bloomsday.
Visitors to the literary celebration can attend readings, performances, and pub crawls tied to Joyce's work. Another part of the Bloomsday festivities is spotting people dressed up as characters from Joyce's Ulysses.
Enjoy the Best in Local Italian Cuisine at the Festival delle Sagre (Festival of Festivals)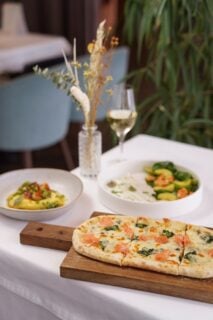 Italy is known for its wonderful food; go to a "Festival delle Sagre" (Festival of Festivals) and you can dig into some of this deliciousness yourself. Different areas of Italy host their own Festival delle Sagre. The town of Asti is home to the most well-known.
The official date for Asti's event is the second Sunday in September, though celebrations actually begin the night before. During this festival, local producers come together to create the country's largest open-air restaurant. The dishes on offer draw on the best of the region's culinary traditions. In addition to eating, there's also a parade on Sunday morning.
Don't Miss the Unique Festa dos Tabuleiros (Festival of the Trays)
This unique summer festival takes place in Tomar, Portugal. It happens only once every four years; it's happening in July 2023, so the next one after that won't be until 2027. In 2023, the festival's dates are July 1 to July 10. During the event, girls wear headdresses that are made up of stacks of bread topped with a crown. The bedecked girls then parade around the town, accompanied by male partners (who can help with carrying if the trays get to be too heavy!). The festival also features beautiful handmade paper flowers, a parade with younger children sporting their own trays, art displays, and concerts.
Jump Over a Bonfire for Good Luck on La Noche de San Juan (St. John's Eve)
The way people in Spain observe St. John's Eve on the night of June 23 makes it one of the best summer festivals. Before June 23, people create artistic figures from cardboard and wood. On St. John's Eve, these figures serve as fuel for bonfires on Spanish beaches. Historically the bonfires were created to protect against evil; today some people jump over them in a good luck ritual. After midnight, people may enter the water for good luck. Going for a swim is also supposed to boost fertility for women. The biggest celebration of St. John's Eve takes place in the city of Alicante, where several days of parades and fireworks precede the bonfire parties.
You'll Never Forget the Running of the Bulls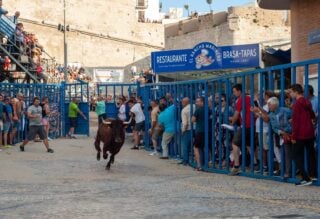 Every summer, locals and tourists gather in Spanish towns to watch—or participate in—the running of the bulls on cordoned-off streets. Pamplona hosts the most well-known bull run during the Festival of San Fermín. Every morning from July 7 to July 14, six bulls (along with six oxen that serve as guides) are released on the streets of Pamplona. Each day features a different sub-breed of animal, which explains why this event spans multiple days. In addition to bull running, the festival also offers parades, fireworks, and sports competitions. If you can't make it to Pamplona, Cuéllar and San Sebastián de los Reyes host their own bull runs in late August.
North America
Canada Day Is Canada's Biggest Summer National Celebration
Canada Day is a national holiday that takes place every July 1. It commemorates July 1, 1867, the day three separate Canadian colonies joined together to form the Dominion of Canada, an important moment in Canada's journey to nationhood. You can celebrate Canada Day by dressing up in Canada's national colors of red and white and heading out to drink Canadian beer and watch fireworks.
Fireworks Lovers, Check out the Celebration of Light
If you like fireworks, make your way to Vancouver, British Columbia in the summer. At the city's English Bay in late July and early August, three of the world's top manufacturers display their fireworks skills over four nights—one night for each manufacturer, and then a fourth night finale where all three compete to put on the best show. The displays are breathtaking works of art!

Compare multiple quotes and coverage options
Work with an insurance expert at no additional cost
Find the best plan for your needs and budget
The Calgary Stampede is one of the biggest rodeos in North America
Held in July in Calgary, the biggest city in the Canadian province of Alberta, the ten-day Calgary Stampede features rodeo competitions, evening shows, and a parade. You'll also have the opportunity to try one-of-a-kind foods. In 2023, your options include a take on Canada's classic poutine that substitutes fried onions for the French fries, deep fried cookies, and a chicken burger with red Kool-Aid-flavored glaze.
Experience Enchanting Dancing at Oaxaca's Guelaguetza Festival
If you travel to Oaxaca City for the two Mondays after July 16, you can participate in the summer festival known as "la Guelaguetza," a Zapotec word that means reciprocal gifts or offerings. The event is also known as "Los lunes del cerro" (Mondays on the hill). For this event, people from the eight different regions of Oaxaca state come to the capital to perform elaborate dances in costume that honor indigenous culture. In addition to admiring these performances, you can enjoy foods and crafts tied to Mexico's native indigenous population.
Mexican Independence Day Isn't Cinco de Mayo
Mexico's Independence Day is September 16. The celebrations begin on the night of the 15th with reenactments of "El Grito de Dolores" (The Cry of Dolores). Before the Mexican War of Independence, a priest in the city of Dolores rang a bell and issued a battle cry. Every year many different towns recreate the event; Mexico's president does so from the official residence in Mexico City. On the 16th, celebrate by joining street parties, listening to local music, and watching fireworks.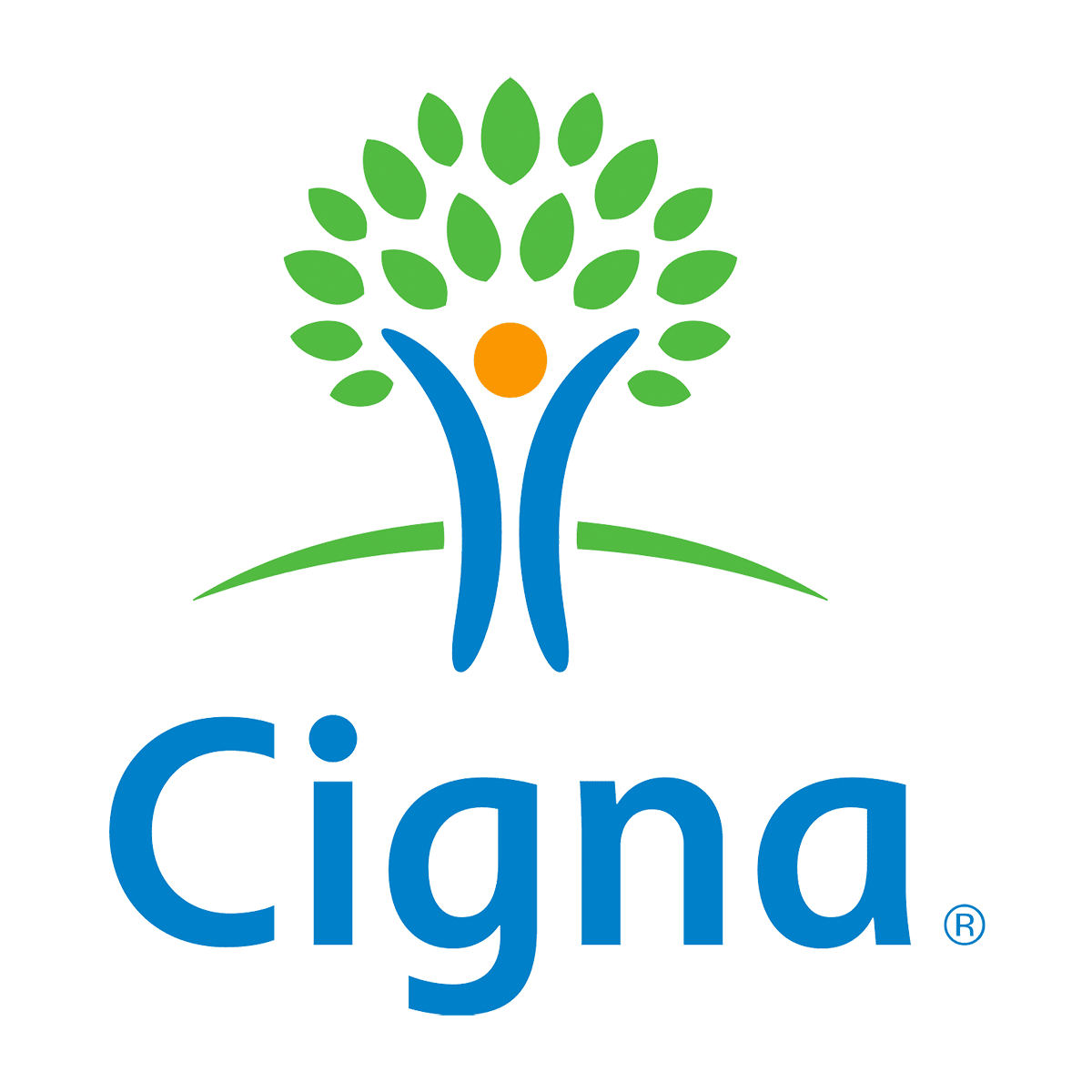 Flexibility to tailor plans to suit your individual needs
Access to Cigna Global's network of trusted doctors
Convenience and confidence of 24/7/365 customer service
Plan Details
|
View Brochure
Honor Freedom on the Holiday of Juneteenth
Juneteenth is celebrated annually on June 19th. It commemorates the day in 1865 when enslaved people in Texas learned they were free in the aftermath of the U.S. Civil War. Juneteenth has a long history: people began marking the day in Texas in the 1860s, and it became a state holiday there in 1980. Juneteenth became a federal holiday in the United States in 2021.
Today in Galveston, Texas, the birthplace of Juneteenth, celebrations include parades, gospel music performances and picnics. Other cities around the country host events for the holiday; in 2023 in Atlanta, Georgia, there will be a parade and music festival from June 16 to 18 in honor of Juneteenth.
Celebrate Independence Day in the United States
Independence Day in the United States is one of the best summer national celebrations. As the name suggests, Independence Day honors U.S. independence from Great Britain. Americans celebrate on July 4th because the Continental Congress adopted the Declaration of Independence on July 4, 1776.
Now on July 4th, every city and town in the country does something to mark the day. Popular events include parades, music, and fireworks. The fireworks displays in New York City, Boston, Washington, D.C., and Houston, Texas, are particularly stunning.
Summer Rodeos Are Fun Summer Festivals
If you like horses, cowboys, and cowgirls, don't miss seeing a rodeo in the United States. Rodeos feature bucking broncos and rope tricks, as well as parades and country music. And though rodeos take place year round, some of the best summer festivals are summer rodeos. Among your options are: Cheyenne Frontier Days, a massive event in Cheyenne, Wyoming, in the last full week of July. The Dodge City Roundup Rodeo, which takes place over ten days in Dodge City, Kansas from late July to early August. And the Reno Rodeo in Reno, Nevada, is held in late June.