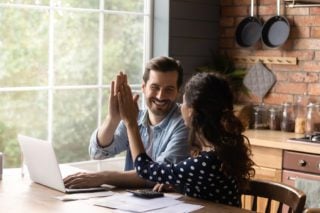 Have you ever yearned to travel? Wanted a change of scene? Said, "I need a mental health vacation?" People feel the urge to travel for a reason – because travel is good for mental health. Some people find organizing travel and managing the risks around plane trips stressful. But the mental health benefits of a vacation can well outweigh that tension. Visiting new places and enjoying new experiences can sweep away your mental clutter and reduce stress or depression.
How Does Travel Affect your Mental Health
To set up a vacation that brings you home happier and healthier, learn about five ways travel impacts your mental health for the better. Then, apply them to plan your mental health vacation.
1) Planning Travel Makes People Happier
The mental health benefits of travel start when you plan your trip. Looking forward to a trip is enjoyable, and that enjoyment gives people better mental health in their day-to-day lives. In 2014, the journal Psychological Sciences published a paper titled "Waiting for Merlot." Three psychologists found that, compared to spending on material items, "people derive more happiness from the anticipation of experiential purchases" like travel.
A poll in 2020 showed that this happiness, for 71% of people, brought them more energy too. This poll also found that planning a trip brings people a sense of positive accomplishment. That's because when people plan travel, they are making something good happen for themselves or their families. So go ahead and enjoy planning your next trip and the trip after that.
See: 30 Books to Learn About A New Country's Culture
2) Travel Stimulates the Senses And The Mind
On a trip, when you arrive, you are surrounded by new sensations — sights, sounds, and scenery. These provide mental health benefits right away. A 2020 study confirmed that ''experiential diversity",  the lived experience of new and different things, made people happier. Hartley's research showed how new, different experiences support our happiness, and lead us to seek out more new experiences.
Travel also brings you in contact with new languages, and language learning is proven to boost thinking skills, concentration, and memory. Dan Roitman for the Huffington Post describes how bilingualism boosts your brain. Roitman explains those benefits simply: "Learning a second language is like a workout for your mind." And when you learn a new language before you travel or practice new words and phrases during your visit, you're making your mind stronger and healthier.
3) Travel Is a Chance to Reconnect With Nature
Travelers often seek to spend time in nature, from a walk on a tree-lined street to visiting a park or reserve. A survey from New Zealand — famous as a scenic destination — shows the benefits of time in nature for mental health. The Mental Health Foundation of New Zealand (MHF) released a study in 2018 showing that 95% of people feel better spending time in nature. The MHF chief executive, Shaun Robinson, says, "We know connecting with nature makes us feel good, and every little bit helps us find balance, build resilience and boost mental well-being."
On a trip, you can take the time to reconnect with nature in many ways. Some travelers find the great outdoors intimidating. It's all right to spend time with nature gently, in a way that works for your fitness and your comfort levels.  A walk in a garden, time at the beach, or guided "forest bathing" immerses you in the scenery. A zoo trip, a birdwatching tour, or a weekend at a farm brings animals close. Planning travel to an environment you've always wanted to see, like a rainforest or a desert, will bring you close to nature with variety at every turn.
4) Travel Can Spark Creativity
The idea of traveling somewhere new to work on a creative project or become an artist sounds like a cliché. But here's the absolute truth behind it. You truly can open yourself to creative renewal with travel — specifically, with travel where you challenge yourself.  Psychologist Todd B. Kashdan praises the benefits of traveling somewhere new and out of your comfort zone. "The result is personal growth — greater emotional agility, empathy, and creativity."
Brent Crane, writing for The Atlantic, notes how multiple studies show that people who spend extended time abroad, for travel or work, get a creative boost. What's key to igniting creativity is taking the time and energy to engage with the new culture you are visiting. The newness and challenges are what stimulates us. As an example, Crane notes, "Going to Cancun for spring break probably won't make a person any more creative, but going to Cancun and living with local fishermen might."
5) Travel Offers a Reset To Start Positive Changes
Routines help us have good habits — but sometimes a routine turns into a rut. Taking a trip can snap us out of our routines in a way that we've chosen, empowering us and bringing us change at the same time. Travel can even open you to new, better habits. Trying something healthy you've always meant to do is one of the ways a trip becomes a mental health vacation!
Travel + Leisure suggests using a voyage as a chance to reset your sleep schedule, change how you eat, or take steps to be more mindful and confident. Often, people exercise more when they travel, walking to see the sights or choosing a hike as a challenge. Or they try out new sports like surfing or yoga with less intimidation in a new environment with other beginners. You can bring this fitness home with you as a new habit.
Don't Stress out, a good trip cancellation plan or travel medical insurance takes the risk out of traveling.
Plan Your Own Vacation for Mental Health
Different types of trips provide different mental health vacations. Do you want a vacation with minimal stress and maximum comfort? Positive psychology expert Michelle Gielian, researching travel during the COVID pandemic, surveyed people about their ideal vacation. To relax, people preferred a vacation that was less than a week long to a domestic destination. This type of trip brings a refreshing change for a lower cost and the least amount of travel stress, especially if you focus on one location.
For stimulation and a fresh start, seek out something different. You can add new experiences to a relaxing domestic vacation with one or two activities, like a visit to a museum. For a personal reboot, a medium-length international trip can refresh your perspectives. Up for a big change? Consider a volunteering trip where you work alongside your hosts, a creative retreat in a different country, or an immersion language course.
When you know the psychological benefits of travel, you can fold them into your trip, both with planned activities and by keeping time open for surprises. Use these tips to gain the mental health benefits of travel while reducing travel's personal stress.
The easiest way to get a mental health boost from a vacation is to try somewhere new. This brings you all five benefits easily.
If you know you'll find new experiences or places a challenge, invest a little to stay somewhere you can relax and feel safe.
Traveling with someone? Sit down with them to talk about what you'd like to do, together and separately. A good question to ask is: what are three things you want to do or try on your travels together? What are three things you worry about? This lets you problem-solve in advance around the tough stuff and share the pleasure of anticipating travel.
Give yourself peace of mind by investing in comprehensive travel insurance. It's best to do this as soon as you book your transportation. Based on your plan, this can give you coverage around changes or cancellations.
You'll enjoy your planning before your trip and be satisfied with your memories and experiences afterward — signs of success for a mental health vacation.
Can Travel Really Boost Your Mental Health?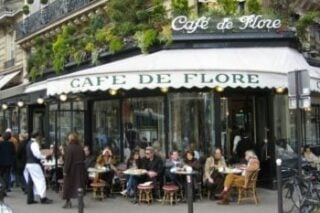 Whether you are dipping your toes in the ocean for the first time or tasting some of the world's finest gelatos in the streets of Italy, travel is known to boost your mental health. It's your mind's opportunity to break through any lingering mental clutter and reduce any stress or depression that may be affecting your daily life.
Traveling to another country not only opens one's eyes to another culture, language, history, and food, it removes a person from their everyday habits and circumstances and gives them time and space to breathe while they immerse themselves in a more relaxing lifestyle… even if it is temporary.
A Vacation Can Improve Your Work
We live in a highly competitive and busy country, with many employees leaving their vacation days unused year after year. There is a fear that taking time off means missing out on something important and returning to the office after a vacation means thousands of unread emails. Traveling and disconnecting from your normal routine can reduce stress and make you more productive, engaged, and energized.
Travel is the perpetually busy person's opportunity to get physical, get outside, see and experience something new, reconnect with themselves and their loved ones, and remember that there is a world outside of their 9 to 5 job.
Expect (and Plan for) the Unexpected When You Travel
Unfortunately, even the best-planned trips can encounter unexpected changes and delays, which could cause unnecessary anxiety unless appropriate pre-trip planning, including the purchase of travel insurance. To ensure you can breathe a sigh of relief if a problem occurs when traveling, research and invest in travel medical insurance before your trip departure. Longer-term international citizens or nomads can purchase Global Medical Insurance Plans, which are comprehensive, annually renewable plans.
Investing in the right plan will not only help support you in the event of unexpected stress-based travel but will also support you in the event of travel due to illness or death. Travel insurance provides coverage and protection on various circumstances, including trip cancellation, lost luggage, trip delay, medical expenses while traveling overseas, and emergency evacuation assistance and transportation to a hospital in an emergency.
Even if you think a domestic or corporate plan covers you, it is always best to research your coverage prior to trip departure to ensure you have the appropriate coverage for the type of trip you are taking, where you are traveling to, and for the duration of your trip. Taking the time to ensure you have the right travel insurance will ensure any problems that occur while traveling are resolved more quickly.
The right travel medical insurance coverage will also give you peace of mind that should a close relative become extremely ill or pass away while you are traveling abroad, you can cut your trip short and return home without any additional financial cost to you.
It can be easy to forget how relaxed we feel when we are away from home, especially if a loved one is sick or we have a never-ending to-do list at work, but depending on the circumstances, some time away from home may be beneficial for everyone's mental health.
Having the right insurance plan to cover you should something happen while you are away is sometimes all it takes to convince someone that time away will do them some good.
So, what are you waiting for? Start researching that much-needed vacation! Just don't forget to invest in the right insurance to cover you while you are away.
Related
Photo by Alexemanuel (Own work (Original text: Self-made.)) [Public domain], via Wikimedia Commons