Safest Places to Live in Italy for Expats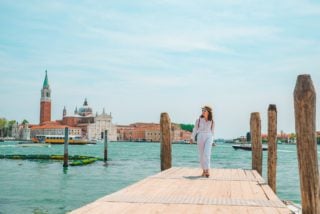 Expats relocating to Italy are spoiled for choice. The country's reputation for beautiful scenery is well deserved. New residents can live in vibrant cities, mountainside towns, lively beachfront communities, or romantic hilltop villages. Plus, the entire country is a global megacenter for food and drink. No matter where you go, regional cheese, wine, cured meats, and oils await. With so many incredible options to pick from, international citizens turn to job prospects, the cost of living in Italy, and, of course, safety to narrow down their choices. These are some of the safest places to live in Italy.
Safety in Italy
According to the Global Peace Index, which measures societal safety, security, ongoing conflict, and militarization, Italy is the 31st safest country in the world. This puts it well ahead of other popular destinations such as the United Kingdom and the United States.
And expatriates do indeed feel very safe in Italy. The country's violent crime rates are very low. As a pedestrian-focused destination, it's safe to walk in small towns and even cities after dark.  However, as with most destinations frequented by tourists, pickpockets and scams are commonplace at the country's most popular attractions.
Italy's Safest Regions
In general, the country's north and center are considered to be the safest parts of Italy. As per the 2018 Quality of Life ranking (produced by Italy Oggi and The Sapienza University of Rome), the northern provinces of Bolzano, Trento, and Belluno offer the highest quality of life. However, there are exceptions to every rule. Just because the north statistically has the least amount of crime doesn't mean visitors are immune to Milan's many pickpockets. And while southern Italy may have a higher crime rate overall, the region is still one of the safest in Europe.
These 4 areas ranked high on the Quality of Life survey:
1. Abruzzo
The region of Abruzzo lies to the east of Rome. It's a nature lover's dream and national parks occupy about one-third of the land. The region features a long coastline of beautiful beaches along the Adriatic. Abruzzo is well known for olive oil production, wine production, hiking, rock climbing, and horseback riding. It's also one of Italy's least densely populated areas.
2. Apulia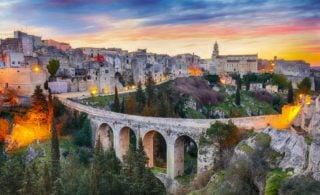 The "heel" to Italy's boot-shaped territory, Apulia is proof that the south does have plenty of extremely safe places to live. Expats love Apulia's lower cost of living, slower pace of life, and congenial Mediterranean weather. A popular foodie destination, the region enjoys year-round fresh produce, plus olive oil, cheese, and wine production. Popular destinations for expatriates include Ostuni, the Itria Valley, Carovigno, Cisternino, and Alberobello.
3. Milan
As a major hub for the financial and fashion industries, Milan is one of the most important cities in Italy. While in some regards it's not the safest destination – pickpockets, in particular, thrive here – it ranks very well in terms of overall quality of life. Residents enjoy a high level of income, excellent environmental and public services, strong job opportunities, and renowned cultural institutions.
4. Tuscany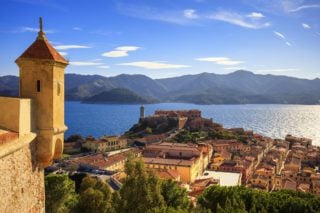 Nearly 7% of Tuscany's residents are international citizens. Cities like Florence, Siena, Lucca, and Pisa offer extensive amenities and services. Florence, in particular, has a lot of economic opportunities beyond those offered at its UNESCO-recognized cultural institutes. The city is a national leader in industry, manufacturing, and pharmaceutical development. Meanwhile, nearby Tuscan hilltop villages like Volterra and Montepulciano offer exceptional quality of life and extremely low crime rates in idyllic settings.
Safety and Organized Crime
Organized crime is a global problem. The idea that it only affects Italy is a long-outdated concept. However, organized crime still exists in Italy, particularly in the south. As such, the southern region's safety rating always suffers compared to the north. Thankfully, mafia activity rarely affects tourists and even long-term expats may be oblivious to organized crime in their communities. However, it does still exist and it's important to take into account when considering where to live and work. Calabria, Sicily, and Naples are three areas that have a poor reputation when it comes to combating organized crime.

Compare multiple quotes and coverage options
Work with an insurance expert at no additional cost
Find the best plan for your needs and budget
Least Safest Places to Live in Italy
Safety is a very personal thing. For some foreigners, the idea of living in Rome and facing congestion, pickpockets, and pollution feels very unsafe. Yet for others, the city's vast resources, community organizations, and charitable services create a strong social safety net. Safety and quality of life go hand in hand for many people.
In that regard, Caltanissetta has the distinction of being ranked worst for quality of life in Italy for several years in a row. From work opportunities to access to the justice system, Caltanissetta consistently performs poorly. In the nearby town of Mussomeli, €1 houses entice foreigners to make the area their new home. However, infrastructure is basic. You have to be very open-minded to see the area's appeal.
Catania, on Sicily's east coast, is filled with gorgeous architecture and charming shops. However, it is also home to theft, drugs, and prostitution-related crimes. Ride-by snatching, in which one thief drives a moped or scooter while the other steals a bag or phone, is increasingly common.
Naples, an area beloved by tourists for its food, culture, and history, also scores poorly on the Quality of Life index. The region's diverse problems include activities related to organized crime, waste management emergencies, extortion, muggings, and drugs. However, while Naples has safety and infrastructure challenges, many expats thrive on the city's vibrant energy, the lower cost of housing, and a strong sense of community.
Crime in the Cities
Pickpocketing and other crimes of financial opportunity often occur in Rome, Florence, Venice, Bologna, Turin, Catania, Naples, and Milan. Thieves frequently work in pairs. For instance, one person will pose as a beggar. Their partner swoops in to steal from the distracted target. Other common distraction techniques include accidentally spilling something on a tourist or posing as a lost visitor asking for directions from another traveler. Other thieves wait until their target is naturally distracted. This often occurs when tourists are examining the train station schedule or watching for their stop on public transit.
Whether you're an expat relocating to Italy or a short-term visitor, it's important to exercise common sense. Large, open tote bags are a thief's dream. Keep a close eye on your bag and belongings in train stations, on public transit, and at popular tourist attractions – both inside and outside. Double-check neighborhood safety by asking a hotel clerk or local friend for advice. If there are any quartieri (neighborhoods) that expats should avoid, they'll let you know.
Outside of pickpocketing, thieves often run scams involving counterfeit goods. Con artists love to knock off the designs of the fashion houses. Remember, if the price is too good to be true, it is! Real Prada products do not sell for 29 Euros, nor do they sell behind Milan's train station.
Related: