Moving Abroad: The Safest Places to Live in London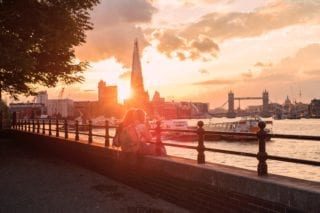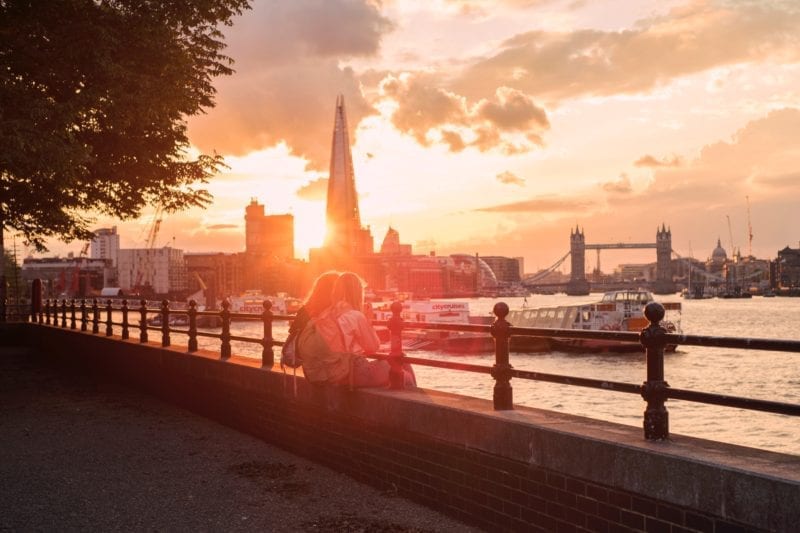 As one of the largest cities in the world, over 10 million people live in London. A further 19 to 20 million people visit London as tourists every year. But despite these huge numbers, London is a very safe city. According to The Economist's 2017 Safe Cities Index, London ranked as the 20th safest city in the world based on factors like health, infrastructure, and personal safety. If you're planning a move to the UK, this is what you need to know about the safest places to live in London.
Safety Concerns For Visitors
As a large city and major tourist destination, it comes as no surprise that one of London's biggest safety concerns is crimes of financial opportunities, such as pickpockets and scams. In crowded areas, including public transportation and major attractions, both visitors and residents alike should be aware of their surroundings. For instance, wearing a secure backpack or cross-body style bag is preferable to using an open style tote bag or placing wallets in back pockets.
Mobile phones are especially popular with thieves. Phones casually placed on the side of the table at a pub or cafe are in a vulnerable position to be instantly snatched. A common ploy is for one thief to snatch the phone and then immediately pass it off to a partner who is on the move.
The Safest Places To Live In London
"Safety" can mean many different things to different people. Some people value a low crime rate, while others might focus on affordable housing or family-friendly amenities. As such, there's something for everyone on this list of the safest places to live in London, which are presented in random order.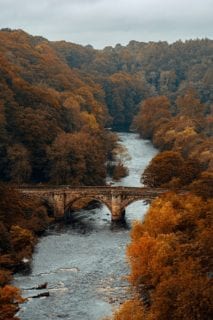 Richmond upon the Thames
The south-west London community of Richmond upon the Thames is equally safe and beautiful. This pretty borough set alongside the river has a village-like feel. Popular with families, it gets high marks for its pubs and cafes – and for the deer which live in the area. Green space thrives here. Therefore, it comes as no surprise that Richmond Park is tremendously popular with runners and other fitness enthusiasts. The borough has one of the lowest crime rates in London of just 54 crimes per 1,000 people.
Notting Hill
Thanks to a certain movie, Notting Hill has been well and truly discovered. However, since its peak in popularity in the early 2000s, Notting Hill has settled back down into its usual neighborly vibe. The houses are more expensive now but they're every bit as charming. The pretty pastel facades are part of what gives Notting HIll its character and make it such a desirable place to live. Families and young professionals love it here and Notting Hill has a reputation as a vibrant, busy, event-packed area.
Walthamstow
Walthamstow is a bit of a unicorn as far as London boroughs are concerned. Its prices are lower than many of its neighbors and it has excellent transportation links, situated at the end of the Victoria Line. Walthamstow is also home to the longest street market in Europe and popular eateries. Nicknamed "Awesomestow" by the Millenials who live there, Walthamstow is decidedly hip, friendly, and on the rise.
Bermondsey
This south London neighborhood is a fixture on lists for the best places to live in London. It's easy to see why. Bermondsey is located in London's zone 1, making it truly central but it feels decidedly quiet and laid back. In the past 10 to 20 years, this neighborhood has transformed itself from being a bit bland and even unsafe in some corners to being one of the hottest up and coming parts of London. Makers and creators love the combination of old and new buildings and locals are proud to hold onto their working-class roots.
Ealing
For years, the west London suburb of Ealing has been a dependable, family-friendly, safe neighborhood. But it wasn't particularly exciting. That's starting to change, thanks in part to the long-awaited arrival of Crossrail services to improve connections with central London. Adding to the excitement is the development of Dickens Yard. Dickens Yard is a former municipal car park located in the center of Ealing. It's being redeveloped as a modern residential neighborhood with hip condos, restaurants, and amenities, making Ealing increasingly popular.
Muswell Hill
A fair bit north of London's city center, Muswell Hill lacks an Underground connection but its amenities by far make up for any drawbacks. For one, the views are fantastic. And the same can be said for the family-friendly services. Muswell Hill is home to excellent schools, beautiful architecture, and plenty of green space.
Peckham
Community life in Peckham, a friendly, funky south London neighborhood, revolves around Rye Lane, its main street. Independent businesses are thriving and there's a myriad of choices for eateries. Affordable, family-friendly, and connected by several Underground stations, this is London's next hot neighborhood.
Highbury
Just north of the King's Cross and St Pancras transit hubs, Highbury has easy connections to the rest of London. Recent traffic improvements, including reworking key roundabouts and prioritizing pedestrian access, have made getting around much easier and a new focus on green space gives plenty of options for recreation seekers. And the area can also boast "the loveliest residential square in London", Highbury Fields.
Least Safe Neighborhoods
For expats looking to find a new neighborhood, London's crime statistics don't always tell the whole story. For example, Westminister has the distinction of being London's most crime-filled neighborhood for several years in a row. With a crime rate of 321 crimes per 1,000 people, the situation in Westminster can sound scary. However, the reality on the ground is far different.
Westminster is home to the greatest concentration of tourist attractions in London. They include the West End, St James Palace, Buckingham Palace, Oxford Street, Regent Street, the Houses of Parliament, and many more. As such, the majority of crime there relates to thefts and pickpockets. Given that this isn't one of the more residential neighborhoods in London, the Westminster crime rates are unlikely to be a factor for expats – that is, until they take visiting friends around to see the sights.
Second to Westminster is the northwest London borough of Camden, with a crime rate of 154.5 incidents per 1,000 people. It's another popular tourist destination. The Camden Market, the London catacombs, the Sir John Soane Museum, the London Zoo, and Dickens House are just a few of the top attractions that call Camden home.
Rounding out the top three is the borough of Kensington and Chelsea. Another hugely popular tourist destination, this borough is one of the world's most popular shopping meccas. Harrods, Peter Jones, and Harvey Nichols all call the area home. Additionally, so do several museums and universities. It's another area where pickpockets thrive, with a crime rate of 153.9 crimes per 1,000 people.
Related: