Moving To Spain? See the Safest Places to Live in Barcelona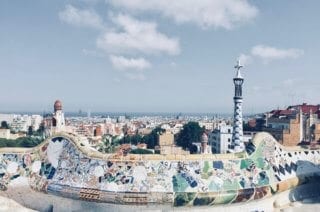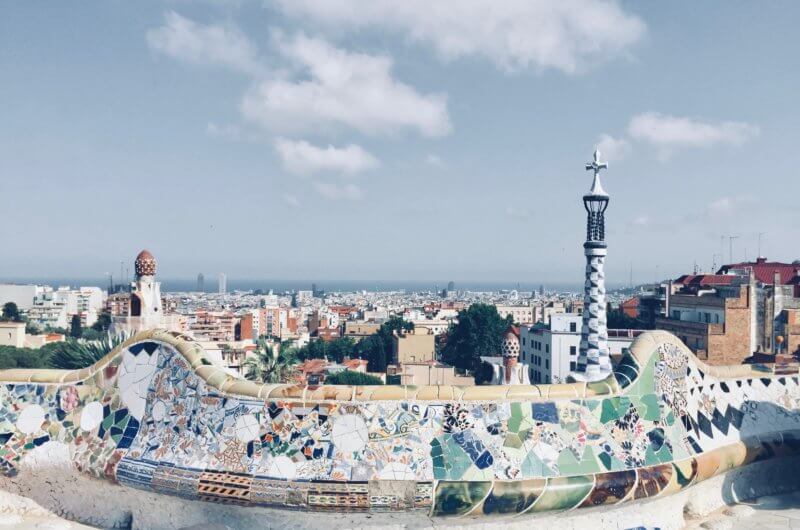 Barcelona is Spain's second-biggest city and one of the most popular tourist destinations in Europe. But as an expat, Barcelona may feel like a tiny village or a lively seaside town. It all depends on where you live. Each neighborhood or barrio has its own distinct style and character. You can choose to be at the heart of the tourist action or feel a million miles away at one of the quiet seaside communities or residential quarters.  These are the safest places to live in Barcelona, plus tips on what each barrio is like and how to stay safe in the city in general.
Everyday Safety in Barcelona
Overall, Barcelona is a very safe city. Like most large cities, Barcelona has pickpockets – lots of them. The large influx of tourism here means that popular sites and attractions are jam-packed with distracted visitors. This is a pickpocket's dream!
However, as an expat in Spain, your daily itinerary will be much different. While it's still important to be vigilant, especially on public transit, chances are pickpockets won't be a huge problem for you. Unsuspecting tourists are also sometimes taken for a literal ride by taxi drivers who are keen to overcharge. However, ex-pats who are starting to know Barcelona can tell the drivers exactly which way they want to go, avoiding the possibility of a wild goose chase.
Safest and Least Safe Neighborhoods in Barcelona
Like many cities, Barcelona's safest areas tend to be the more affluent barrios. This includes Eixample and Poblenou.
No one barrio in Barcelona should be avoided at all costs. In general, all neighborhoods have plenty of safe areas to live in. However, parts of El Raval and the areas around the train station in the Sants barrio can be dodgy at night. The barrios of Barri Gotic and El Born have a lot of tiny streets that, while beguiling by day, can be deserted and dicey at night.
Las Ramblas, the main promenade through central Barcelona, is humming with activity 24 hours a day and – pickpockets and tourist scams aside – is considered safe. Late at night, the south end of the street may feel a little seedy but is still relatively safe (and pretty easy to avoid if you prefer). While it's not exactly residential in nature, some expats with unusual schedules (like those who work the night shift) appreciate that Las Ramblas is always busy. You can walk there just about any time of day and never feel like you're on a deserted street. But for others, it's just not worth the noise, nor the pickpocket population.
Barri Gotic, El Born, and El Raval are popular with bachelor and bachelorette parties. While this doesn't have a strong impact on neighborhood safety, it definitely affects noise levels! Keep this in mind while house hunting – you might not want to be all that close to the wine bars!
Barcelona's Main Barrios
Barceloneta:
Home to Barcelona's closest beach to the city center, Barceloneta is popular with families. Once a fisherman's neighborhood, there is still the small village feel here. You will notice laundry hanging from balconies and seniors chatting away all day on benches and in parks.
Sants:
A relaxed, welcoming neighborhood, accommodations in Sants have traditionally been a bit less expensive than in other barrios. It's popular with families with young children and seniors alike, and there is a good mix of independent and chain shops. There is also a good variety of restaurants, bars, markets, and bakeries. The train station can be sketchy late at night.
Bogatell / Ciutadella:
Popular with families who want close access to the beach without giving up access to the city center, the areas of Bogatell and Ciutadella are lively on weekends. Both the Casino Barcelona and a long list of trendy nightclubs on the Barcelona beach are located here.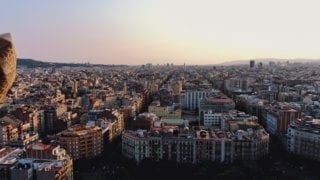 Eixample:
This barrio has posh shopping, modernist architecture, and busy streets. "Eixample" translates to "extension," and it really does feel like a more modern extension of old Barcelona. Everything is just a bit more spacious, shiny, and new here.
El Born:
El Born offers a little bit of everything. It is close to the beach and has good nightlife with plenty of popular bars and restaurants. The streets of El Born can best be described as a labyrinth, and a lot of expats love the neighborhood's cozy feel. However, it is best to check with a local friend or real estate agent to determine which small streets are best avoided after dark.
El Raval:
If you had to name one barrio as the least safe place to live in Barcelona, El Raval would probably be the one. But that does not tell the whole story. While there are definitely seedy sections that are best avoided, El Raval can also feel laid back, authentic, and full of personality. Sure, certain areas are not exactly the cleanest, and still, others are not exactly the homiest, with scores of stag parties passing through. But there is something about El Raval that a lot of people love.
Barri Gòtic:
Barcelona's Gothic quarter is the heart of the old city and what many people call the "original" Barcelona. It is hugely popular with bachelor and bachelorette parties with a good balance of dining, shopping, and hotels. Despite the noise, it is still pretty, charming, and filled with quaint corners to explore. This is another neighborhood with tiny, winding streets. Check with your local friends or real estate agent to learn which might be best avoided after dark.
Gràcia:
If Gràcia feels a bit different from the rest of Barcelona, it is for a good reason. This neighborhood was actually an independent town until the late 19th century. It has a large population of seniors, many of whom are part of families that have lived in Gràcia for generations. Gràcia also has a growing population of millennials falling in love with the area's bohemian, independent vibe. It is a safe, quirky, homey area.
Poblenou:
This affluent part of Barcelona is home to a new technological park and tech incubator (Barcelona Activa). The modern, Silicon Valley-Esque feel continues into the residential area with plenty of high-rise apartment buildings and a slick shopping plaza. Visually, it is pretty much the opposite of the city's Gothic quarter, which expats will either love or hate. However, there is still a lot of personalities here. Former factories have been converted into art spaces and independent shops.
Related: