The Safest Places to Live in New Zealand for Expats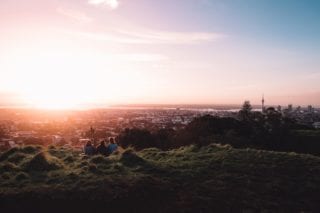 If you're looking for a safe place to live, New Zealand is the place to go. It is consistently rated as one of the most secure countries in the world, with a very low crime rate. Additionally, locals enjoy an excellent standard of living and a high-quality healthcare system in New Zealand. If you need help, the social structures are in place to ensure you get it. However, when you're looking at the safest places to live in New Zealand, there's much more to the equation than crime rates and standards of living.
New Zealand's weather can be harsh. As such, dangerous floods, landslides, and avalanches are common. The country is vulnerable to natural disasters like earthquakes, tsunamis, and volcanic eruptions.  For instance, there are an estimated 15,000 earthquakes a year, about 150 of which can be felt by residents. However, for many expats, the benefits of living in New Zealand far outweigh any drawbacks. The country has high employment opportunities, lots of services for families, and a long list of beautiful cities to live in.
Is New Zealand a Safe Place to Live?
Many of the dangers that plague other countries are all but nonexistent in New Zealand. For instance, while nearby Australia is home to a long list of extremely dangerous animals, New Zealand has comparatively few. It's also virtually free from the deadly wildfires which have plagued Australia. However, life in New Zealand is not without concerns. For instance, car thefts and break-ins are common. Every 21 minutes, a car is broken into and targeting foreigners is common. This aggravation is especially problematic in parking lots by hiking trailheads. Expats soon learn to never store anything vaguely valuable in their car or camper van.
New Zealand is beloved the world over for its adventure sports industry. While daredevils thrive on paragliding, bungee jumping, heli-skiing, and canyoning, all of these activities carry an inherent risk. This risk goes up exponentially for inexperienced participants, those heading out alone, and those exploring remote regions. If you're interested in chasing thrills in this country, sign up with a guide for your first few excursions. Follow common safety tips, including traveling with a partner, bringing along a first aid kit, and letting people know your plans.
South Versus North Island: Safety Differences
While there's no part of New Zealand that's truly immune from the threat of natural disasters or crime there is some debate about whether the South Island or North Island is safer in the event of a volcanic eruption. This is the height of a theoretical situation. After all, it's been some time since the country suffered any significant eruption. However, the dangers of volcanic ash cannot be underestimated.
For example, if a volcano near Auckland erupted, the ash would destroy water treatment plants and electrical facilities. It would further disrupt all forms of transportation across the North Island. As such, when it comes to the threat of volcanoes, the South Island is considered safer than the North Island. New Zealand's prevailing western winds make it unlikely that volcanic ash from a North Island eruption would drift as far as the South Island. However, aside from this specific threat, there is no significant difference in the safety of the South Island versus the North Island. Both have outstanding, safe communities for expats to live in, including the following destinations.
Six Safest Places to Live in New Zealand
1. Hamilton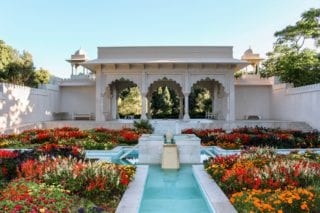 The small city of Hamilton, with approximately 130,000 residents, is the safest location in New Zealand – depending on how you look at it. Hamilton is considered the most geologically sound city. It's far enough away from the coast to avoid the threat of tsunamis. Additionally, it's far away from any known fault lines. Plus, it's a far distance from Auckland's volcanic field and not likely to be in the path of volcanic ash.
Of course, this all means very little if Hamilton isn't a nice place to live. Thankfully, it's a warm and welcoming destination that's well known for its educational institutions. It's a multi-cultural destination that's popular with young families and has strong rankings for job opportunities. As well, the Hamilton Gardens are considered one of New Zealand's finest public parks.
2. Christchurch
As the largest city on the South Island, Christchurch is hugely popular with expats. This beautiful city has low unemployment rates and strong infrastructure. The city itself is growing and new sub developments are being built. However, Christchurch has a history of earthquakes. In 2010 and 2011, much of the historic city center was damaged by quakes. Interestingly, in a roundabout way, the risks of living in Christchurch work to the advantage of expats. Employers offer favorable terms and generous salaries to attract new employees. Ultimately, it's up to you to weigh the risks and benefits of moving there.
3. Queenstown
Pretty, modern Queenstown is frequently listed as one of New Zealand's best cities for families. The city has low crime rates, excellent schools, and good recreation facilities. The area is also well known for adventure sports – including bungee jumping, jet-boating, and skiing – as well as vineyards.
4. Auckland
As New Zealand's largest city, Auckland is a fun, family-friendly destination. It's consistently ranked as one of the world's safest cities, with an outstanding quality of life and the lively downtown boasts two harbors. However, in addition to the threat of earthquakes, Auckland has another serious safety concern. It's situated on a field of 50 active volcanoes. Two kinds of volcanos (maar craters and scoria cones) lie beneath the city. The last major eruption took place an estimated 600 years ago, so they're not exactly a constant threat. However, there is something unsettling about living so close to so many powerful forces of nature.
5. Wellington
Wellington is New Zealand's capital city and a great choice for expats. It's home to beaches, breweries, a thriving waterfront, and strong cultural institutions. Wellington also offers low unemployment, excellent schools, great hospitals, and a wide range of community programming. Home to multiple galleries and museums, Wellington is one of the country's leading tourism hubs. Overall, life here is safe, comfortable, and filled with possibilities. Plus, housing in Wellington is generally less expensive than that in Auckland.
However, in a way, Wellington is considered New Zealand's riskiest city. There are four major surface faults in and around the city, a fact which worries residents. For instance, in the event of the Wellington Fault rupture, the city could expect several hundred deaths, several thousand injured, and billions of dollars of damage. This fault is capable of creating seismic activity up to magnitude 8. These aren't exactly the kind of facts you want to dwell on if you're prone to worrying!
6. Nelson
Another popular destination for families, Nelson is close to all the amenities and services of Wellington. As the second oldest city in New Zealand, Nelson has a bit of a quiet, scholarly vibe. The city is well known for schools, public green spaces, and a thriving art scene including the Nelson Arts Festival. It's a vibrant mix of small shops, funky artisan cafes, vineyards, museums, and even caving. It's a safe, easy-going place to live and work.
Related: