The Safest Places to Live in New Zealand for Expats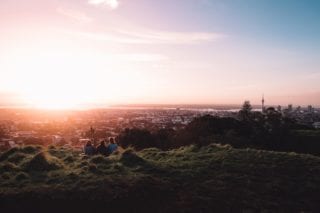 Is New Zealand a good place to live? Yes, it is! If you're looking for somewhere safe and stable, New Zealand is the place to go. It is consistently rated as one of the most secure countries in the world, with a very low crime rate. New Zealanders are also supported by a high-quality healthcare system. However, when you're looking at the safest places to live in New Zealand, there's more to consider than crime rates and standards of living.
Read more to learn about risks in New Zealand and six of the safest places to live in New Zealand – and the world.
Is New Zealand a Safe Place to Live?
Is the country as safe as it seems? Does New Zealand have a good quality of life? To answer this, consider three areas of risk. Two are shared by most countries, concerns about levels of crime and climate change. A third is shared by some Pacific countries and states – earthquakes.
In New Zealand, the Crime Rate is Low
By global standards around crime and violence, most of New Zealand is safe and peaceful. The Global Peace Index usually rates New Zealand as the second safest country in the world. The New Zealand crime rate even decreased in 2020 and 2021. Limits on gun ownership reduce violent crime and murders.
Because of this and the low crime rate in the past, people believe New Zealand is safe. The New Zealand ideal used to be that everyone could leave house and car doors unlocked and let children play freely outside. Guests at a marae, the communal Māori meeting house, will line personal bags up against one wall, trusting everyone there instead of clutching their belongings fearfully.
Does this mean New Zealand is really safe? Low crime rates in New Zealand are not the same as no crime. Visitors can usually expect some crime and theft in New Zealand's larger cities, although rates of crime and theft may still be lower than in their home countries. Mid-sized towns in beautiful areas can have crime, too. For example, unattended rural homes and tourist vehicles are vulnerable to burglars. As in other countries, there are criminal groups, and there have been attacks categorized as terrorism or mass shootings, most notably the Christchurch mosque shootings in 2019. And assault within relationships occurs at rates comparable to North America.
Climate Change Has an Impact Yet Seems Manageable
Many authorities consider New Zealand to be less at risk of climate change problems than other countries. However, New Zealand is still beginning to feel the effects of climate change. Droughts and small forest fires are occurring more often. Sea-level rise is affecting coastal areas with erosion and more frequent floods. New Zealand's government acknowledges climate change. Both the national and local governments are innovating with changes and relocations around shoreline areas.
Nature Has More Risks – Earthquakes and Volcanoes
Earthquakes and volcanic eruptions are an active risk. About 15,000 earthquakes a year rock New Zealand, and nearly 150 are strong enough to damage property. New Zealand experienced major earthquakes in 2011 in Christchurch and in 2016 in Wellington.
Because of this, New Zealanders are encouraged to prepare for earthquakes and volcanic eruptions. They can also prepare for the tsunami waves that can follow an earthquake. Communities near the water often have tsunami sirens and streets marked with safe spots to shelter during tsunamis. Building standards ensure that buildings new and old can withstand earthquakes. And all insured properties in New Zealand are covered for damage caused by earthquakes, volcanoes, and tsunamis.
Are There Dangerous Animals in New Zealand?
People often want to know this after learning about Australia's dangerous animals. In New Zealand, most of the wildlife is safe. The most dangerous animals are the ones humans live and work with – dogs, cows, and sheep. On land, New Zealand has no major wild predators, no snakes and only two venomous spiders. In the sea, with New Zealand's cold waters, there are few dangerous sharks or sea snakes. So you can relax and enjoy nature, but be careful around farms!

Compare multiple quotes and coverage options
Work with an insurance expert at no additional cost
Find the best plan for your needs and budget
Live Safely in These Five Low-crime Areas of New Zealand
New Zealand has many safe places to live. Here are five areas with very low rates of crime to suit a range of lifestyles. Choose from two cities and three rural districts.
Safest Large City: Wellington
Wellington is New Zealand's safest large city. Older children regularly cross the city on public transport to get to school. And Wellington's diversity means all expats can find their community. Wellington is still a city, with a rowdy party scene in some parts of downtown on Friday and Saturday nights. Residents are careful at night downtown and around parks.
Safest North Island Small Town Region: the Wairarapa District
Close to Wellington is the Wairarapa district. The quiet Wairarapa, known for its wine, has many appealing small towns. One of them, Carterton, has one of the lowest crime rates in all of New Zealand. Masterton, Martinborough, and Greytown are also extremely safe. Wairarapa residents often commute to Wellington via train for work or socializing.
Wellington and the Wairarapa do share the risks of earthquakes and rising sea levels. For greater safety, choose a place to live in Wellington's hills, above sea level and on stable rock. You can also seek out a home built after 2011 to the latest seismic resilience standards.
South Island Safe Spots: Queenstown and the Central Otago
The South Island has plenty of safe havens. The town of Queenstown and the Central Otago district next to it both feature low crime and geological stability. Expats love Queenstown's cosmopolitan feel, stunning scenery, and newly built homes. Central Otago is part of the "high country" with a slower, more seasonal pace of life. These areas may have moderate drought as the climate warms, so be prepared to live with water conservation.
New Zealand's Lowest Crime Region: Selwyn
For the ultimate idyll, head to Selwyn, just south of Christchurch. In 2020, Selwyn had New Zealand's lowest crime rate. This affluent rural district is expanding. Selwyn now offers plenty of newly built housing within one to three hours of Christchurch International Airport.
Stay Safe from Quakes, Volcanoes and Coastal Challenges in Hamilton and Palmerston North
To avoid quakes, volcanoes and coastal climate challenges, consider the important small cities of Hamilton and Palmerston North.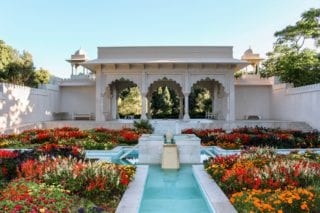 Hamilton, now less than an hour from Auckland via commuter trains, is booming. Palmerston North is growing too and benefits from the strong presence of Massey University. Both of these cities have secure inland locations only half an hour's drive from beautiful beaches. They also share a relatively low risk of earthquakes and are at least a hundred kilometers away from major volcanoes.
Both Hamilton and Palmerston North experience average or higher-than-average rates of crime, notably car theft, burglary, and vandalism. To balance this out, along with their reduced quake risk, they offer attractive housing at lower costs than other centers. They provide great quality of life if you enjoy gardening, fitness and family living. While inland and secure, they are only half an hour's drive from beautiful beaches – surfer's haven Raglan for Hamilton and quirky Foxton for Palmerston North.
Live Safely Anywhere in New Zealand With These Tips
Nowhere is perfect, not even New Zealand. But just being in New Zealand brings many people peace of mind for themselves and their families. Many expats love living in Auckland, New Zealand's largest city, even if it is not the very safest place in the country. Follow these tips to have a good quality of life anywhere in New Zealand.
Get to know your neighbors.
Follow the official Get Prepared guidelines for earthquake safety.
Secure your home with solid doors, locks and privacy aids.
Park your car carefully in well-lit areas or within sight of your home, and always lock it.
Choose a place to live at least half a kilometer away from a beach or major riverbank.
With these tips, even the party zone of 'K Road' in Auckland, or quake-rattled Christchurch, can be good places to live in New Zealand.
Related: