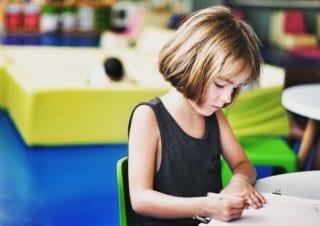 Life after moving to Spain is exciting and full of opportunities. But what are the extra steps you have to take if you have a child?
Raising a child overseas can be a great experience for both you and them, but it can be overwhelming trying to find the right school that offers quality education.
To make it easier, read on and learn how to find the best international schools in Spain for your children.
Understanding the Spanish Education System
Before you can find the right school, you need to know how the system is set up. Education levels in Spain include preschool, primary school, middle school, and Spanish baccalaureate.
In Spain, preschool is divided into two stages. Children from ages 0-3 can attend the first stage, while kids from age 3-6 can attend the second. The first stage will cost you, but the second stage is free.
Primary school, referred to as "colegio," is the start of the government's required education. Children from age 6-12 attend primary school.
Upon completion of primary school, students move onto middle school. This Compulsory Secondary Education (ESO) is for children from age 12-16. At the end of ESO, students from age 16-18 can attend high school (Spanish baccalaureate), start vocational training, or start working.
In the Spanish baccalaureate program, students can specialize in a specific area of study. The chosen discipline can determine what university programs they are eligible to apply to. The disciplines include the arts, science and technology, humanities, and social sciences. When a student finishes these last two years of study, they can choose to take the PAU college entrance exam—the Prueba de Acceso a la Universidad – if they are interested in continuing education.
International School or Local School?
As an expat in Spain, you'll have to decide whether you want to send your child to a local school or an international school. Both have their benefits and are worth exploring for different reasons.
In a local school, your child will have the best opportunity to learn Spanish and integrate with the local culture. Local schools are affordable, and they're a great option if you plan to stay in Spain long term.
International schools offer small class sizes and eliminate the language barrier (if you speak English). They allow students to continue the curriculum from their home country, making it the best option if your stay in Spain will be short.
Create a List of the Best Spanish Schools
To find the perfect school for your child, create a list of all the schools in your area where your child is eligible to go. This international school finder tool is a great way to get you started.
Look For Accreditations
Visit the Ministry of Education, Culture, and Support to determine if the school you are considering is accredited. For British families, consult the National Association of British Schools in Spain and the Council of British International Schools. These offer their own accreditations for British students.
For more advice for expats, consult the Good Schools Guide International for reviews of the top independent schools in Spain.
Consult Fellow Expats
Don't be afraid to reach out to other expats in your area. Ask them if they have any insight or can recommend a good school. Many international schools have parent associations that consist of both natives and expats. Connect with a parent association for additional help and advice.
Check the Curriculum
If your child has specific interests, it's important to find a school that offers those specialized disciplines. Some local high schools focus on science and technology. Others focus more on the arts or social sciences.
Do your research to find the one that's right for your child.
Review Extra-Curricular Activities
Different schools offer different activities. If your child intends to join a sports team or a music club, make sure the school you choose offers those extra-curricular programs.
Finding the Right School for Your Child in Spain
To choose the best school, you will need to do your research. Understand the system and know your options. Decide whether you want your child to attend a local school or an international school.
Local schools will help your child learn the language and immerse themselves in the culture. International schools allow your child to continue the curriculum from their home country.
Look for schools that can offer your child the programs and extra-curricular activities they enjoy. Find the right school for your child and your entire family can enjoy an exciting and unique experience living as expats in Spain.
A List of The Best International Schools in Spain
Every parent and child has different needs and there are a lot of great schools in Spain. Based on parent reviews, here are five of the best international schools in Spain to help you get started on your search:
Related: