A recent Reddit thread asked an intriguing question: "What is a country that people don't think of for expat life, but is secretly amazing?" Instead of suggesting spots like Thailand and Costa Rica, which are already popular among expats and digital nomads, respondents recommended less well-known destinations. Here are some of their ideas about the best countries for expats; of the 12 listed, one of these undiscovered spots received more support than any other.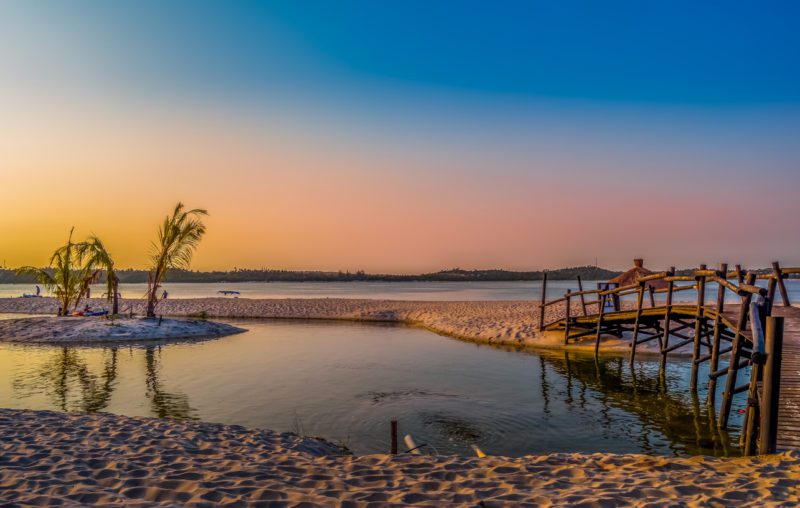 Mozambique
"Tofo Beach, Mozambique. Expats from all over – US, EU, Japan, Australia, UK – on a stunning peninsula with some of the world's best diving & surfing. Very reasonable cost of living, great private school thru k-10, variety of quality restaurants. The locals are unbelievably friendly. Basic Cuban-staffed hospital in nearby historic Inhambane 30 minutes away (airport as well)."

Spain
"I live in Southern Spain and seriously considering staying here. Cheap to live in comparison to most of Europe, great weather, people are friendly and all the benefits of the EU. Healthcare is great too and there are big cities to visit all over the place. I can drive to Sevilla in an hour, Jerez in 30 minutes, Gibraltar in 90 minutes, ferry to Tangiers is not far and multiple airports and rail stations to Ryanair or Skyscanner your way all over the place."
For those who agree that Spain could be one of the best countries for expats, you should know the Spanish government is working to establish a digital nomad visa for foreign remote workers. The visa would allow digital nomads to stay in Spain for between six and 12 months, with the possibility of two extensions. The proposed terms do require that no more than 20% of a digital nomad's income is earned via working for Spanish companies.
Related: Moving to Spain

Kyrgyzstan
"Kyrgyzstan. Peaceful, incredible nature, sparsely populated. Capital Bishkek is fairly modern and the food is great."
If you're interested in Central Asia, digital nomads will appreciate that Kyrgyzstan has the best internet speeds in the region, with a median download speed of 7.44 Mbps reported in 2021.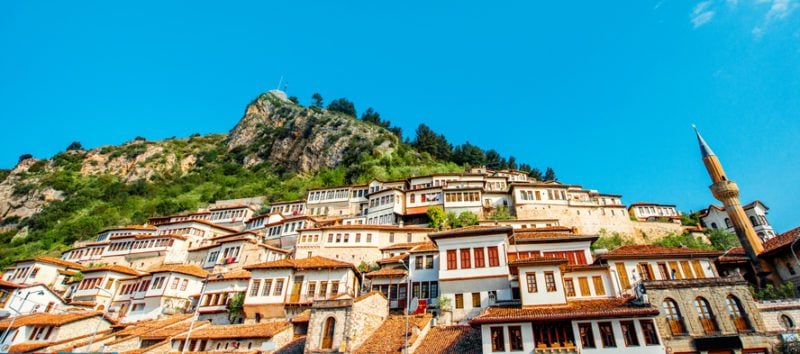 Albania
"Albania-cheap and beautiful with few tourists."
Albania is also working to change its immigration laws in order to make it easier for digital nomads to obtain residence permits.

Guatemala
"Guatemala- weather is 70's, food and lodging are quite cheap. Plus the shopping is fabulous."
One digital nomad has blogged about loving her time in Antigua, Guatemala, where she experienced an average internet speed of 13 Mbps.
Related: Moving Abroad to Guatemala

Compare multiple quotes and coverage options
Work with an insurance expert at no additional cost
Find the best plan for your needs and budget
Georgia
"The country of Georgia. Incredible people, culture, architecture, food, etc. Very affordable."
Georgia definitely meets the criteria for affordability; renting an apartment in Tbilisi, Georgia's capital, starts at around USD $300. Plus Georgia is another spot with a digital nomad visa program, called "Remotely from Georgia."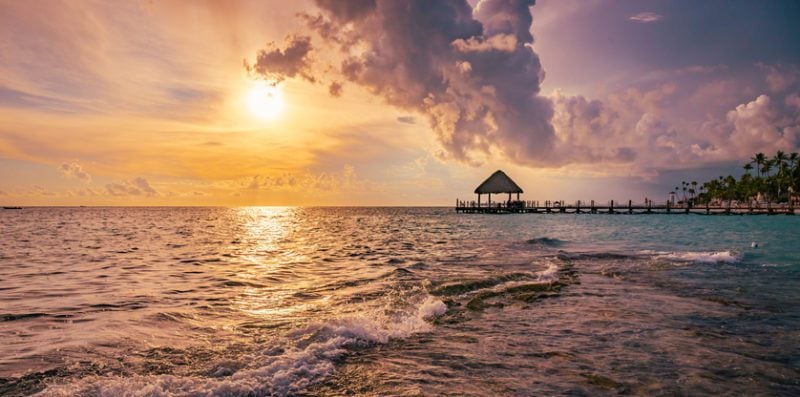 Dominican Republic
"I'm personally loving living in the Dominican Republic"
"Yes it is a developing country and it is not immune to normal developing country problems. But the beaches are amazing. The countryside and hills are gorgeous. And outside of the the main cities, the cost of living is minimal. And comparatively safe to other countries."
When asked about crime, u/BTrain76 said, "I've lived in a number of places around the world and it's no better or no worse. Just apply common sense and minimize risk. Please don't believe what you read in the media."
Plus, according to u/BTrain76, the Dominican Republic has what just about every expat needs: decent internet. "I'm currently in the capital, Santo Domingo. 7ms ping, 46MBPS download, 11MBPS upload. Maybe halve those speeds outside the capital."
The Dominican Republic is recognized for having the best internet infrastructure in Latin America, which is always a consideration when determining the best countries for expats.
Poland
"I lived in Wroclaw for 7 years and there's a huge Expat community. A lot of people were working for Banks or IT Companies so within work you meet many foreigners and just in general going out you'll always hear English speakers that live in the city or Poland in general."
Some criticism followed u/travelingvet14's suggestion of Poland:
"Unless you're gay"
"Or a woman."
It's true that Poland is not among the best countries for expats who are members of the LGBTQ+ community. It is one of the least welcoming parts of Europe for LGBTQ+ people; by 2020, around 100 Polish towns and regions had declared themselves free from "LGBT ideology." In addition, abortion is extremely restricted in Poland. One of the situations in which terminating a pregnancy in Poland is supposed to be legal is when the pregnant person's life is at risk. However, women have died after they were denied medically necessary abortions.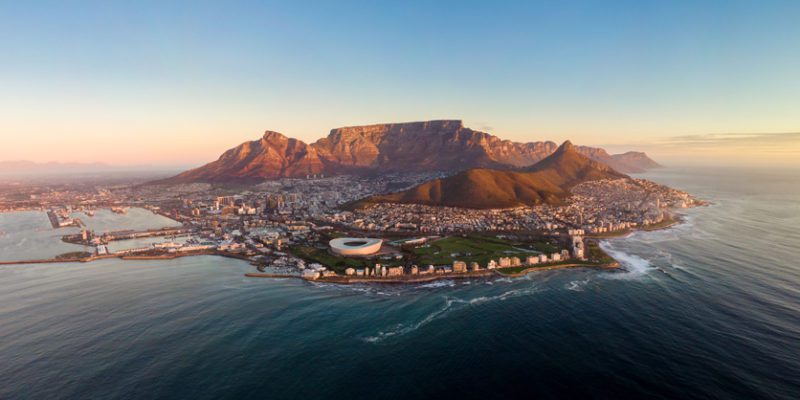 South Africa
"South Africa. Particularly Cape Town."
"Trust me you won't be disappointed. No one is. It's expensive to fly there but once there you will feel rich. It's even cheaper than Mexico."
In response, several commenters asked about crime in South Africa. Crime, particularly violent crime, is a recognized problem for the country, which has high rates of murder, car hijackings, and rape. However, u/Ok_Bet3235 countered, "Blanketing the whole of SA with a violent crime problem is like blanketing the whole of the US or Mexico or anywhere in South America in the same way."
English speakers should know that English is one of South Africa's official languages. And the country may soon offer a remote working visa for expats. However, prices for internet access are relatively expensive.
Related: Moving to South Africa

Lithuania
"Lithuania! Especially if you want the European vibe but without all the expensive and party lifestyle. It's quiet, lots of parks, walkable cities, and friendly people (at least the younger generation haha!)"
In addition, digital workers will likely love Lithuania's commitment to high-speed broadband, as the best countries for expats to move to have high internet speeds. There are also multiple medical facilities with English-speaking staff.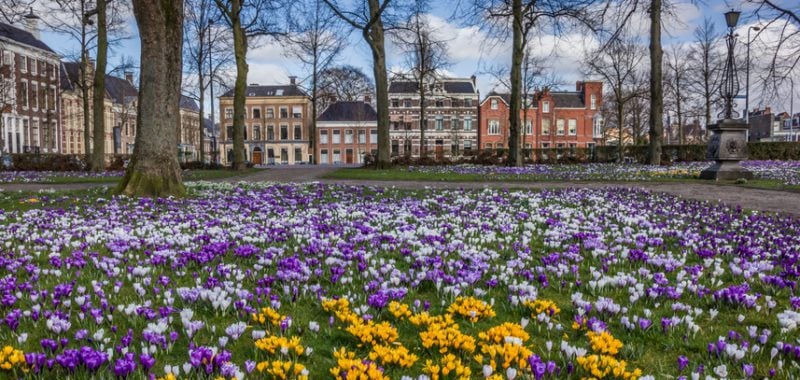 The Netherlands
"The Netherlands, outside of Amsterdam. You can visit the big cities by train super easily, while living in a smaller/less touristic one and avoiding the insane costs of living. It's still expensive and the weather is… Dutch, but people are nice, there are tons of other expats, there is a lot of work, the infrastructure is great, quality of life is amazing, and there is so much to do and see. Maybe it's bc I come from a very poor country, but this feels like a land of possibility to me. And I can always just cook for myself, the food isn't great."
Some commenters didn't agree with this suggestion:
"No no no to all of that! Dutch are everything but friendly, food is horrendous, weather: worst ever! I have lived in many countries (4years in the Netherlands), definitely not the one I'd recommend. Only + point: if you have a family they let you some family time (end work quite early)"
For U.S. entrepreneurs who are still interested, the Dutch-American Friendship Treaty makes it easier to launch businesses in the Netherlands.

The Big Winner: Malaysia
"Malaysia! Cost of living is amazing, you can travel everywhere in Asia so easily (and cheap), they all speak English and it's beautiful: you have big cities and infrastructure that comes with it and also the jungle, the most amazing beaches… definitely a winner!"
"East Malaysia. Sarawak. Cost of living is remarkably low as 1USD equal MYR4.2+. Foods usually cost around MYR15 meaning for 3.5USD+ you can eat a full meal. Malaysia is also well known for their cheap healthcare for foreigner."
"Loved my two years in Kuala Lumpur!"
"Amazing food, cheap cost of living, easy to get around with Grab, fun expat community, fast and vast access to other countries (due to Air Asia HQ), loads to explore in Malaysia, etc"
Another reason that Malaysia deserves consideration as one of the best countries for expats to move to: it offers a visa program known as "Malaysia My Second Home." If an applicant can prove they can support themselves without government assistance, they should be eligible for a 10-year pass that includes multiple entries.
Read More: